Testimonials
Search - Jetpets Happy Travellers
Tobiko the DOG from Melbourne to Hong Kong, China, April 2014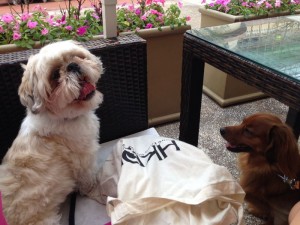 Hi Kathy, I'm very happy with the great servise u provided.. Tobiko arrived safely.. everything was very smooth..thank you so much..sure we will choose jetpets again when we move back to Melbourne.. here are some photos of tobiko in hongkong.. Ivy
Barty the DOG from Brisbane to Boston, United States, April 2014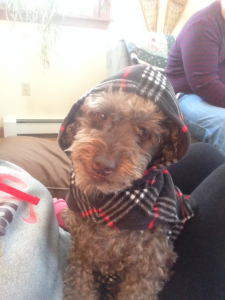 Hi Chelsea, I have been meaning to email you. Barty arrived safely and happily in Boston! I am so thrilled to have him here and he doesn't seem to mind the snow at all! I just wanted to take a minute to thank you for the wonderful job that you and the crew at Jetpets did, I was more that impressed with the service. The courtesy calls at the lay overs were wonderful, it was such a relief to learn about Bartys travels and know that he was safe and in good hands. I was even more impressed with the caring and professional manner that was given, not only to me as the pet owner but also to my dog. I will definitely be singing the praises of Jetpets for a long time and would recommend your services to anyone and everyone! I look forward to working with you again should I decide to relocate again in the future. Again I am beyond pleased and cannot thank you enough for the safe delivery of my dog. Sending our best, Jenna and Barty
Milo the DOG from Sydney to Jakarta, Indonesia, March 2014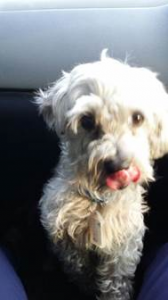 Hi Kathy, Thank you so much for the assistance and help during Milo relocation. Especially for the early flight booking, I really appreciate that. As for milo, he just got a big haircut and still adjusting with Indonesian humidity, he loves to cool himself by lying in the floor in the air-con room. It's rainy season here in Jakarta, its drizzling daily with smelly muddy puddles everywhere, so he got his exercise by treadmill and running around the big house chasing balls. We both miss the big green dog friendly park in Sydney , but we will go to a nice park outside of Jakarta next weekend (crossing my hand for the nice weather). Angie
Tilo the CAT from Melbourne to Sri Lanka, Colombo, March 2014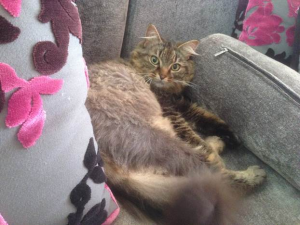 Hello Chelsea Moving overseas is stressful, and even more so when you have a pet to take with you. I thought I could do it by myself but I ended up being way more anxious and stressed out than I should have been. My vet recommended Jetpets and I was a little hesitant at first. After speaking with you Chelsea, I realised that it was the best way to go. Jetpets was worth every cent and my baby Tilo was taken care of. We arrived safely from Melbourne AU to Colombo Sri Lanka and I don't think I could have done it without you and Jetpets. I sent you three photos to of Tilo :D! Thanks again for everything Chelsea!
Snowy the CAT from Parkes to London, United Kingdom, March 2014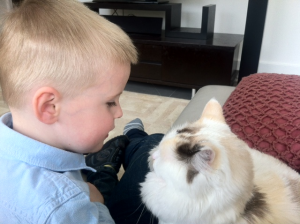 Hi All, Thanks for all your help in making Snowy's transition easier.  She arrived safe and sound. Here are a few pictures of Snowy's first day in her new house with Charlie. Cheers! Colin, Helen, Noah, Bronte, Charlie and of course Snowy!