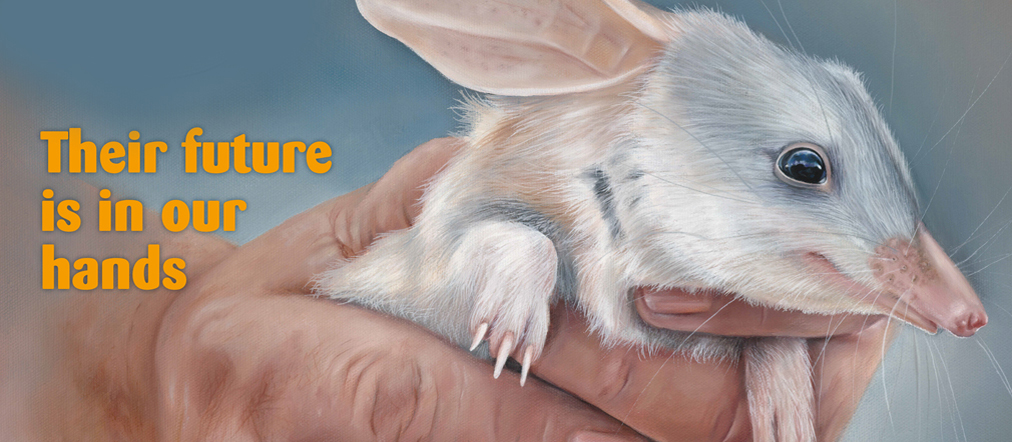 Image: http://www.savethebilbyfund.org/
An Australian icon, bilbies are facing the threat of extinction due to ongoing threats from feral cats, foxes, rabbits and habitat change. Previously occupying many different habitats across more than 70% of mainland Australia, the bilby population has now disappeared from 80% of its former range, now only occurring in the isolated arid and semi-arid areas of Western Australia, Northern Territory and Queensland.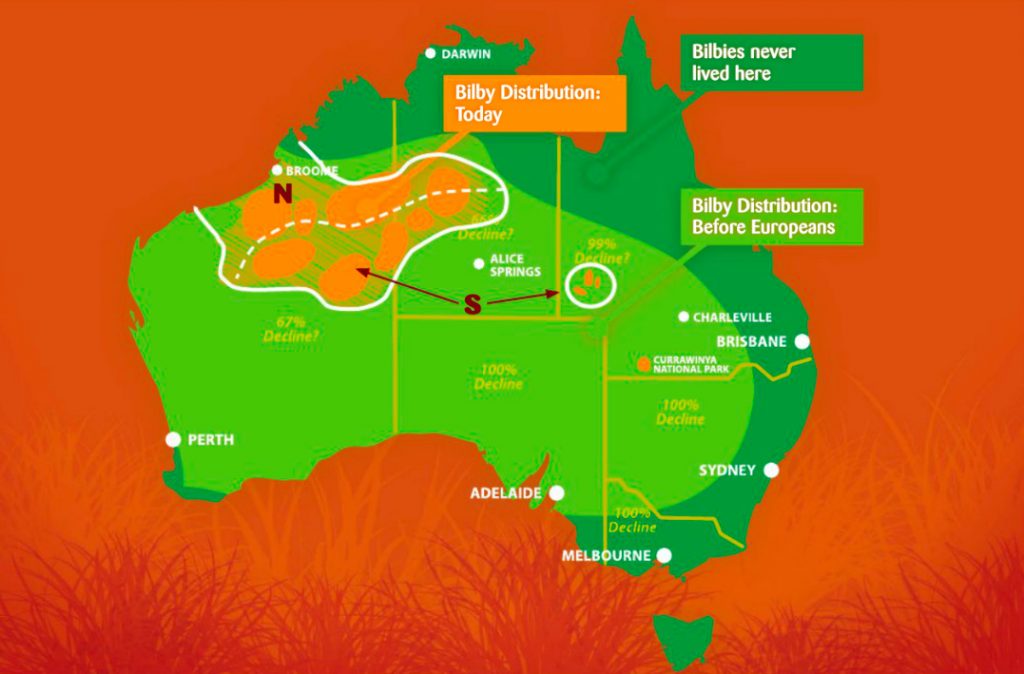 Image: http://www.savethebilbyfund.org/
Over July and August, Jetpets will be helping Save the Bilby Fund with their bilby transportation requirements across Australia from participating zoos and Wildlife parks who are part of this very important breeding program. After monitoring and tracking the successful release of six pioneering bilbies into the soft release area at Currawinya National Park, all four of the females have conceived, producing three sets of twins and a singleton. Save the Bilby Fund is now working hard and racing against the clock to get more bilbies out there and established before the outback summer heat strikes.
Images: http://www.savethebilbyfund.org/
Bilbies – Did you know?
Bilbies live in spiralling burrows which they dig up to two metres deep. They may have many burrows within an occupied home range, one for sleeping and the others for escaping from predators.
Bilbies have 48 teeth and a long sticky tongue.
Due to their average eyesight and sensitivity to light, the bilby has large, hairless ears to listen for predators as well as prey.
The bilby is omnivorous with a diet that includes bulbs, fruit, insects, small lizards and more. One of its favourite plant foods is the bush onion or yalka which grows in desert sand plains after fires.
Bilbies are a fast-breeding species with pregnancy lasting only 12 to 14 days, one of the shortest of any mammal in Australia.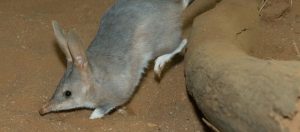 Image: http://www.savethebilbyfund.org/
In order to give them a fighting chance, Save the Bilby Fund was launched on 28 March 1999 to help build up bilby numbers in safe and secure feral proof locations. With breeding facilities located at Charleville, western Queensland, dedicated to creche-ing of young bilbies until their release into safe areas, Jetpets is proud to be assisting Save the Bilby Fund with their transportation needs.
"I just spent the last three and half weeks moving 15 bilbies from all over Australia to Charleville for crecheing before releasing them into Currawinya but via Dreamworld for vet checks first and your team, especially Anthony, made the whole process super easy so a huge thank you to the Jetpets team."

– Peggy, Projects Officer at Save the Bilby Fund 
Save the Bilby Fund – Q&As
Who founded the Save the Bilby Fund?
Co-founders of the Save the Bilby Fund, Frank Manthey was a former Queensland Parks and Wildlife Service Ranger and Pete McRae was a zoologist scientist with the Queensland Parks and Wildlife Service for over 30 years. Frank and Pete, affectionately known as "The Bilby Brothers", have sadly since passed on but their legacy continues to be upheld by the team at Save the Bilby Fund.
Pictured, left to right: Frank Manthey & Pete McRae, co-founders of Save the Bilby Fund
Images: http://www.savethebilbyfund.org/
2. What does the Save the Bilby Fund do?
Committed to saving Australia's iconic bilby, Save the Bilby Fund has two full-time staff onboard. Kat, a trained vet, looks after the breeding programme in Charleville which is also home to their Charleville Bilby Experience. Kevin Bradley, CEO, offers years of experience in the conservation field spending the greatest proportion of his time working hands-on at the Currawinya National Park. Kevin ensures that the welfare of our released bilbies are in tip top shape, as well as gathering scientific data in partnership with PhD student from University of Queensland to deepen our understanding of the bilby population and their future survival.
Pictured: Kevin Bradley, CEO, Currawinya with one of the 6 released animals
Images: http://www.savethebilbyfund.org/
Kevin also coordinates the Greater Bilby National Recovery Team which brings several agencies from across Australia together to work on protecting the bilby species. Kevin's goal is to ensure an insurance population of 10,000 bilbies in protected but wild communities across Australia, with a group of at least 400 at the Currawinya National Park.
Save the Bilby Fund is also supported by a team of part-time staff and volunteers who are in charge of other important activities such as raising money, ordering equipment and feed, as well as being Bilby travel agents.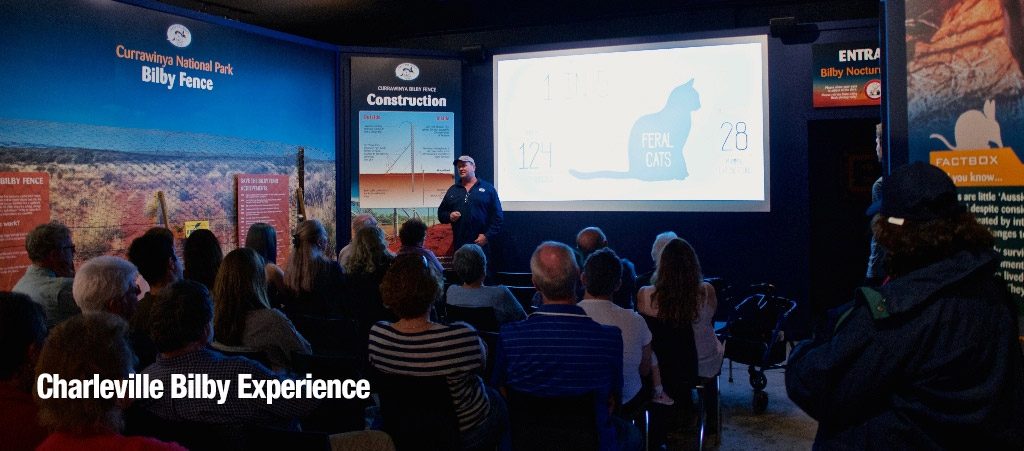 \
Images: http://www.savethebilbyfund.org/
3. How can I help?
Without recurrent funding from any sources including the government, managing the conservation needs of a species that lives in the remote parts of Australia's arid outback is complex and costly.
Your donation will be making a direct contribution to the conservation and future of bilbies. Every little bit counts!
To find out how you can help bilbies, please click here.
Images: http://www.savethebilbyfund.org/