Logan (named after Wolverine of course), our Siberian Husky cross German Spitz is the heart and soul of our family. We simply wouldn't have dreamt of leaving him behind when we received the unfortunate news that our sponsorship in Australia had been declined and we had just 35 days to leave the country.
Logan has flown not once but twice halfway around the world. In fact in his 18 months of life so far he has technically been on 6 flights!
Domestic Pet Travel in Australia
We bought Logan from a breeder near Sydney, Australia. After deliberating driving versus flying to collect him we decided the 2 short domestic flights to Sydney and from Sydney to us in Brisbane were far kinder to him (and us) than the 8-hour drive.
We chose Jetpets to handle our domestic pet transport needs and it was a breeze. They coordinated with the breeder and collected him from their address, popped him in his airline-approved PP30 hire crate and after just a few hours we collected him from the freight terminal at Brisbane Airport. It was love at first sight, after just a couple of minutes teeny Logan came bounding out of his crate and covered us in kisses.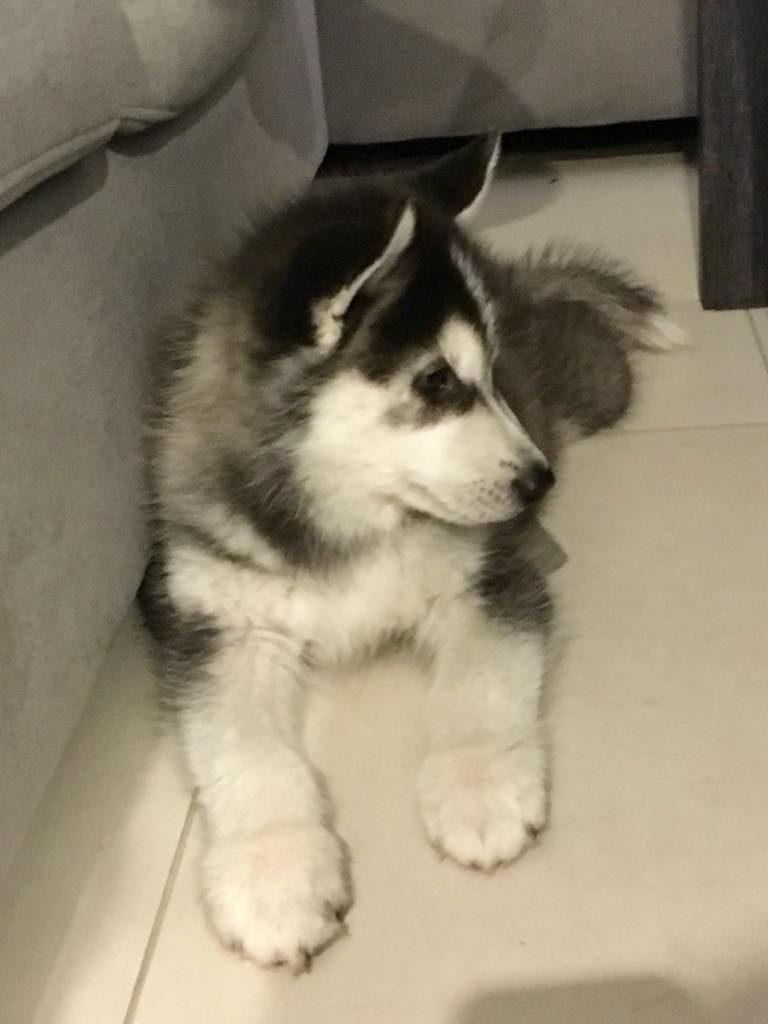 International Pet Travel from Australia to the UK
The news that our sponsor company had been declined was devastating, we'd been living in Brisbane for almost 4 years, 18 months of that had been spent waiting for our residency to come through. We were given 35 days to leave the country, a very short amount of time when you have a fully furnished apartment and a puppy!
We chose Jetpets to handle our pet transport to the UK  since we had had such a good experience with them domestically when we first got Logan.
What was a very stressful time for us was made 10 times easier by the staff at Jetpets. Everything was done over email and all of Logan's vet appointments were done by Jetpets resident vet, Simon, at our home in Brisbane – this was invaluable. Logan gets very excited by a trip to the vets but by having his rabies vaccine and blood test done at our home it made the process much more relaxing for him.
Choosing the right crate size for your pet is super important, we measured Logan up and had his PP90 crate delivered as early as possible so we could familiarise Logan with his crate and make it his 'happy place' before flying.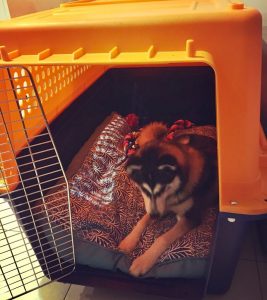 Jetpets sent us regular pet travel updates of Logan and a photo of him at check in, helping us feel at ease throughout the process.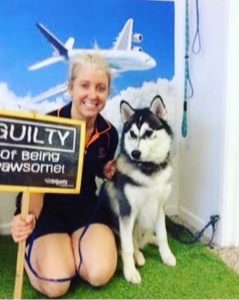 The flight itself was with Emirates, stopping over for 15 hours in Dubai. Dubai is one of the best airports for pets to stopover, they have air-conditioned facilities at the Dubai Cargo Village where they are provided with food, water, a health check, exercise and fresh bedding and water in their crate.
Our flight landed around the same time as Logan's, so we opted to collect him ourselves. He was ready about 2 hours after he landed from Jetpets partner, Pets on Jets at Manchester Airport Freight Terminal.
International Travel from the UK to New Zealand
We always knew that we wouldn't want to stay in the UK so after 12 months back home we jetted to Auckland, New Zealand.
Logan had already had a rabies vaccine and blood test from his previous flight, so we needed about 6 weeks for all the vet treatments. He needed to have:
Secondary rabies vaccine
Blood test for Babesia Gibsoni
Blood test for Heartworm
Blood test for Brucella Canis
Antibiotics for Leptospirosis since the vaccine shows a false positive
2 lots of external and internal parasite treatments.
All these treatments needed doing at very specific times before flying so our agent came up with a schedule for these and coordinated with our vet for us.
Logan had a wooden crate for this journey made to his measurements and provided by the pet agent.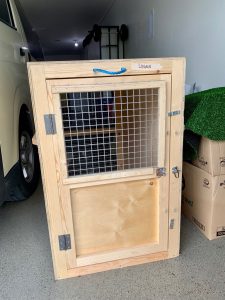 You'll need to apply for an import permit or you can ask your pet agent to do this for you. You'll also need to choose and book a recognised quarantine facility.
Logan was collected from our home a few days before his flight by the export agent for the final health certificate and parasite treatments to be done in the 2 days prior to the flight.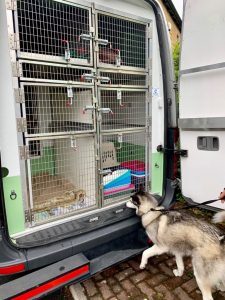 Logan spent 10 days, which is the minimum requirement when travelling from the UK, at Auckland Quarantine who looked after him so well. They post regular pictures on their Facebook page so you can see how your pet is getting on.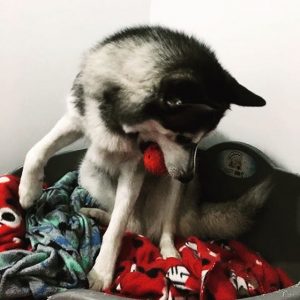 Photo credit: Auckland Quarantine
Logan was beyond excited to see us when we picked him up – just watch the video!
Top 10 Tips for Getting Your Dog Ready To Fly
I would recommend you do many of these things from day dot with your puppa but if like us you have to fly them on short notice make an effort to follow these 10 top tips:
1. Start Planning Early
Preparation is key in making the journey low stress for you and your doggo. Most international flights require key things to happen on certain dates before flying so planning ahead is essential.
2. Crate Train Your Dog
I would recommend crate training from day 1 for a puppy for their own safety and comfort but it's essential that your pup is comfortable in and familiar with the travel crate before they fly. There are lots of excellent guides online on how to crate train your dog or you can seek help from a professional trainer. To put it simply the crate needs to be their 'happy place', a place where all good things happen and never ever a punishment.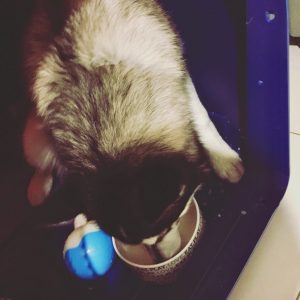 We use the command 'bedtime' to tell Logan it's time to get into his crate. The processes we found most effective in crate training him were:
Feeding him his meals in his crate
Giving him treats for going into his crate when asked
Giving him his toys in his crate and when he brought them out, taking them off him and putting them back in the crate
It took us a couple of weeks before he would sleep in there all night with the door locked but we got there in the end and now it's his favourite place.
3. Get Your Vet Affairs in Order
Choose a reliable official vet who has dealt with your destination before so that they understand the requirements. There are often specific blood tests, vaccines and other treatments that have to be done at certain times before flying so having someone who knows what they're doing is invaluable. Also keep your pet's annual vaccines and flea/worm/tick treatments up to date to ensure they are as healthy as can be.
4. Do Your Homework
Visit the relevant pet import website for your destination and home country and familiarise yourself with any restrictions and requirements on imports. For example, Logan needed Rabies vaccines and blood tests for multiple illnesses before he was allowed to fly. In knowing the requirements myself I felt much more comfortable that the paperwork was being done correctly by the agent and vets.
5. Toilet Training
Hopefully your pet is already toilet trained but think about the length of their flight… can they hold it for that long? Lucky for us Logan can go as long as 16 hours without needing a pee but we made sure he could at least make it through the night without needing to go out for his own comfort. Don't worry about them soiling themselves, the crates do have materials in to help absorb anything.
6. Be Prepared for Extra Fees
We had a few nasty surprises along the way like import tax – £35 VAT in the UK and $621.60 GST in New Zealand! Make sure you have some savings put to one side in case you need to pay tax, extra days in quarantine or extra vet bills that you hadn't anticipated.
7. Take Your Dog for a Long Walk
Before their flight make sure they are well exercised and tired, it will help them be calmer and hopefully sleep for their flight.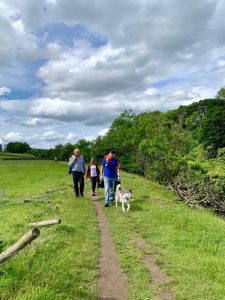 8. Don't Overfeed Your Pet
Don't feed your pet right before they fly.
9. Don't Send Their Favourite Things
Don't send their favourite toys, collar and leash with them. It can't be guaranteed that customs and quarantine won't have to destroy them. We send a simple slip lead with Logan and keep any sentimental things with us.
10. Enjoy Exploring a New Place
Last but certainly not least! Enjoy your new territory with your furry loved one – we took a 6 week road trip in a campervan with Logan when we arrived in New Zealand, it was magical!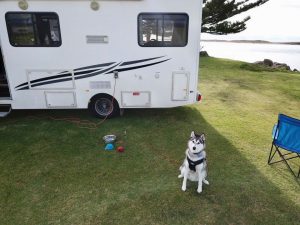 Guest Author Bio: Sarah Ambler-Byatt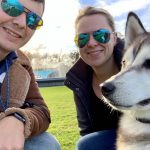 Sarah is a digital marketing professional and travel blogger from the UK. She loves to spend time with Logan and blog about pet-friendly and gluten-free travels. Currently based in New Zealand, her and Logan are exploring their new home in Wellington.
Learn More:
Blog: https://travelswithlogan.com
Instagram: https://instagram.com/logan_the_spitzky
Facebook: https://facebook.com/travelswithlogan