Every year Defence families relocate across Australia for new postings. With an extensive network of bases Australia-wide, the total defence workforce has a significant footprint and has an integral part within regional communities.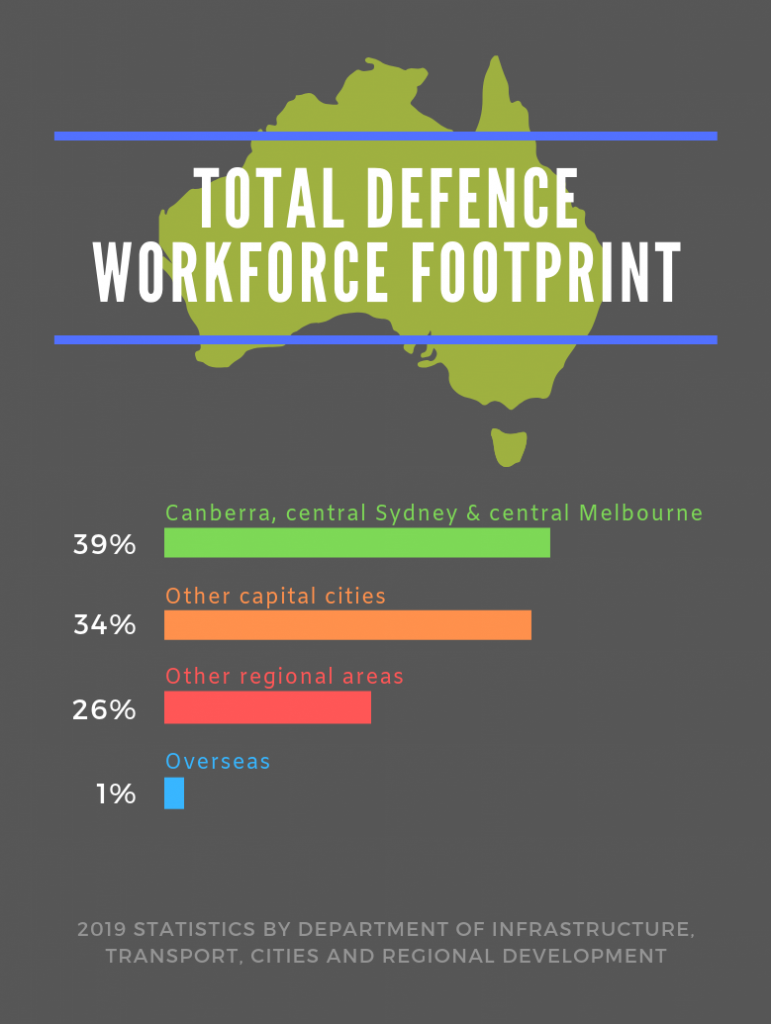 Infographic: Defence force footprint across Australia, 2019 statistics by Department of Infrastructure, Transport, Cities and Regional Development
Important considerations for defence pet relocations
As such, defence relocations can occur frequently for members and their family, including furbabies. One of the most important considerations is how to transport your family pet to ensure its comfort, safety and welfare during the move?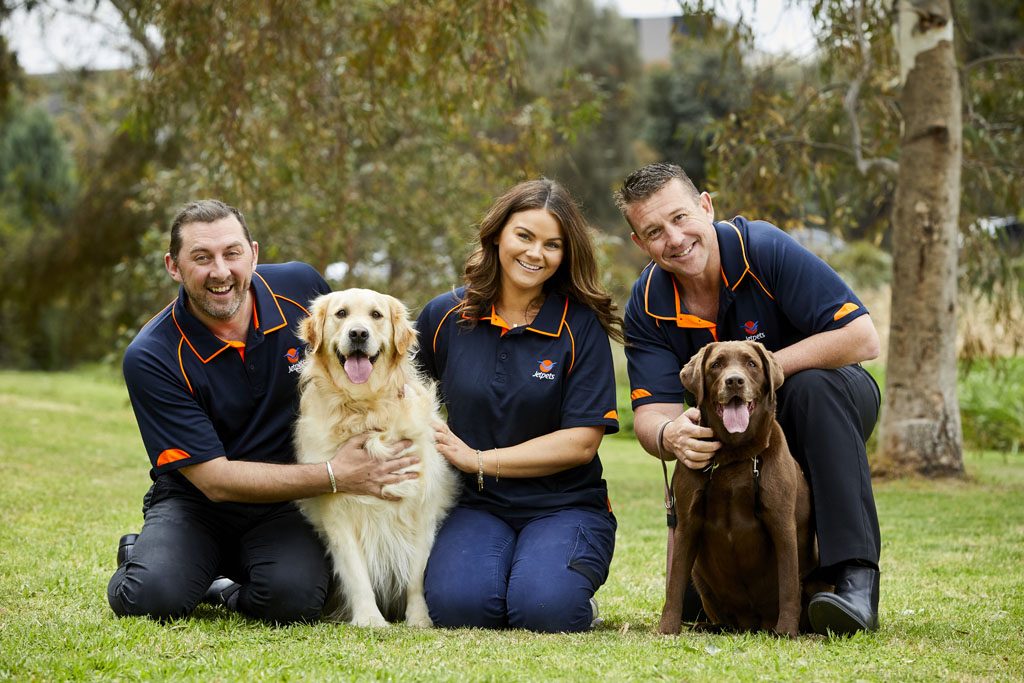 There are many important factors to research when moving defence pets interstate.  How long will it take? How much does it cost to transport my pet interstate? Do I put them on a plane and catch the same flight? Where do I arrange any pet accommodation if required? These and many other questions are often asked when transporting defence pets across Australia.
Another important consideration are the heat extremities we face across Australia during the summer months. When looking to relocate your loved ones, it is important to consider the time of day for departure and the arrival time. It is imperative that pets are well hydrated prior to departure and have access to water during their journey.
We've prepared the top 10 planning tips to keep in mind for your defence pet's interstate relocation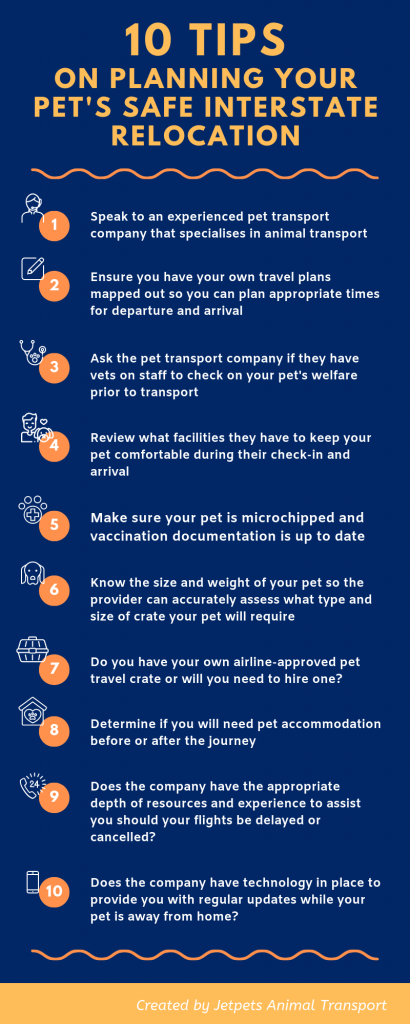 The team at Jetpets are dedicated to ensuring your pet's care, comfort and welfare for their interstate transport.
Our purpose-built transit lounges in Sydney, Melbourne, Perth and Brisbane ensure your pets remain comfortable prior and post their journey.
They can be left in our care with our professional pet handlers well before their designated flight who will then transport your furbaby in our air-conditioned vehicles to the airport for their flight. This not only ensures your pet has time to rest and hydrate but also saves you time!
Our pet handlers also will keep you updated via our pet travel updates for complete peace of mind.
For more information and advice, please call one our dedicated pet travel consultants on 1300 668 309 to discuss your interstate pet relocation needs.