Moving to a new suburb can be daunting, let alone moving to an entire new country. Whether you're considering a relocation to Hong Kong for work or play, make sure you bring your precious furbaby along – see how Jetpets can assist you with your pet's transport to Hong Kong. Not only will they be the perfect companion as you settle in to your new environment, they'll also help you meet fellow furbaby lovers at the local dog park or your next outing.
While Hong Kong is a pet-friendly destination, it's helpful to know where the most dog-friendly neighbourhoods are.
The most dog-friendly neighbourhoods in Hong Kong
These areas are popular for their thriving pet-loving communities, but make sure you double check with your future landlord before signing any papers.
1. Pok Fu Lam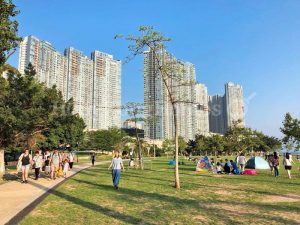 Image: Hong Kong Homes
Home to the dog-friendly and beautiful Cyberport Waterfront Park, Pokfulam is a prime location that is close enough to the city for work while maintaining its secluded residential feel. With a good mix of pet-friendly accommodation on offer, there's also pet-friendly restaurants in the area including Irish pub Delaney's Pokfulam and El Charro Mexican Cantina.
2. Sai Kung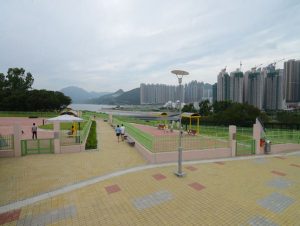 Image: Hellotravel
If you're after a laid-back atmosphere, Sai Kung is a great pet-friendly neighbourhood option and also home to Hong Kong's largest dog park – Wan Po Road Pet Garden. Featuring mostly village houses and waterfront promenades, there's lots of dog-friendly outdoor activities you can do with your four-legged BFF, as well as a myriad of groomers, pet supply stores, vet clinics and more in the vicinity.
3. Ap Lei Chau (Aberdeen Island)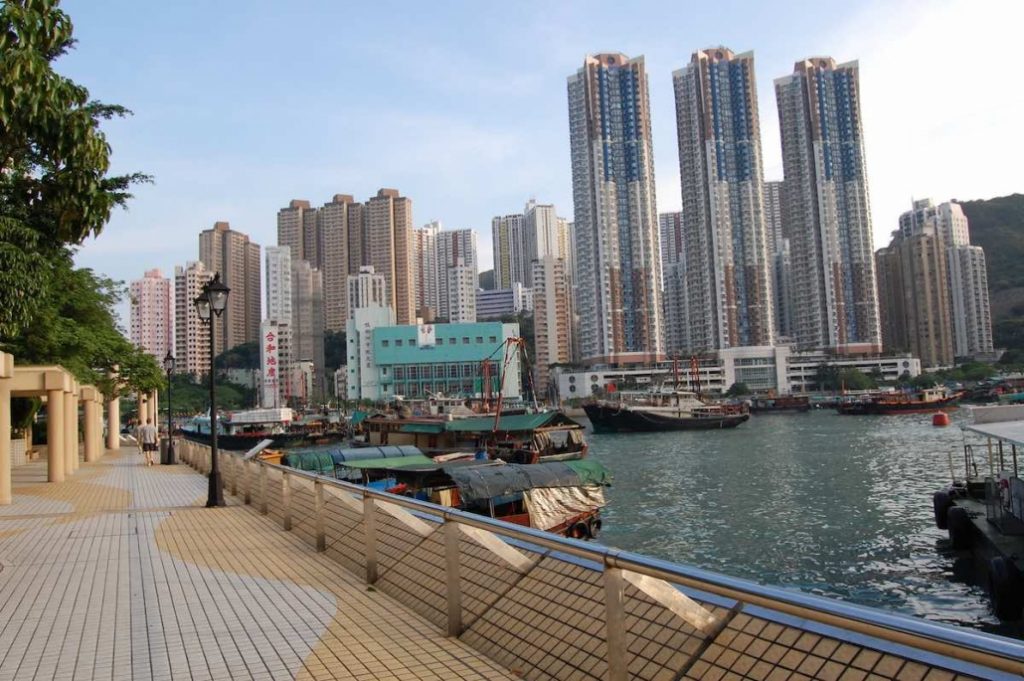 Image: Hong Kong Living
A largely residential island connected by a bridge to the south of Hong Kong, Ap Lei Chau is a wonderful dog-friendly option that's also an escape from the hustle and bustle of the city. Offering breathtaking sea views and a pleasant atmosphere with plenty of wet markets, supermarkets, eateries and shopping options, you'll also find there's a 24/7 dog park inside the Ap Lei Chau Waterfront Promenade, with different sections for small and large dogs.
4. Ho Man Tin
Image: List Sotheby's International Realty
If you're moving to Hong Kong with school age children and fur kids in tow, Ho Man Tin is the perfect family and pet-friendly neighbourhood to consider in Kowloon. With its great selection of kindergartens, primary schools, secondary schools and even a university, to choose from and close proximity to MTR stations, Ho Man Tin is a traditionally upscale area that also offers plenty of vet clinics, pet shops and groomers for your four-legged friend.
5. Lamma Island
Image: Coconuts Hong Kong
Just a ferry ride away from the mainland, Lamma Island is home to many dog-friendly accommodation options and provides bountiful dog-friendly activities with its many beaches and hiking trails. One of the most dog-friendly parts of Hong Kong, Lamma Island is a slice of paradise hidden away from the city lifestyle.
6. Sai Ying Pun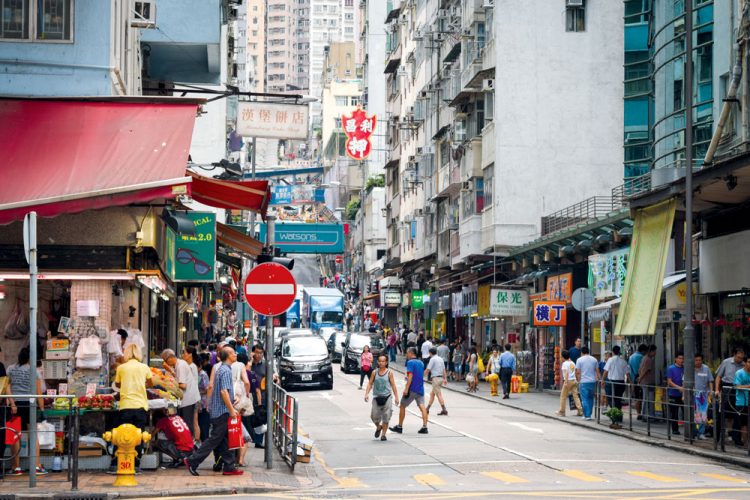 Image: Open Skies Magazine
An up and coming trendy neighbourhood with plenty of old school charm, Sai Ying Pun is another popular option for dog owners, with it's array of pet shops, dog groomers and dog-friendly eateries spread throughout. Plus if you have a pre-schooler, you could consider enrolling them at Malvern College Pre-School Island West campus, which follows the British International schooling system, located in Sai Ying Pun.