Have you always wanted to travel and go on an adventure abroad with your four-legged BFF? Make 2020 your year – and what better destination to tick off the bucket list than Europe, one of the world's most dog-friendly continents. Whether you want to travel with your dog to Dublin, Paris, Frankfurt, Amsterdam, Milan, Stockholm or anywhere else, Jetpets can help you make that dream a reality.
As long as you're organised, financially ready and have a doggo that's up for anything, travelling to Europe with your dog is a dream that can become a reality. Plus at Jetpets, our friendly team of international pet travel consultants are ready to help you customise a travel itinerary, book the best flights and help you tick off everything you need for safe and smooth pet transport to Europe.
Taking your dog to Europe – here's a few handy tips
Dogs travelling from Australia to Europe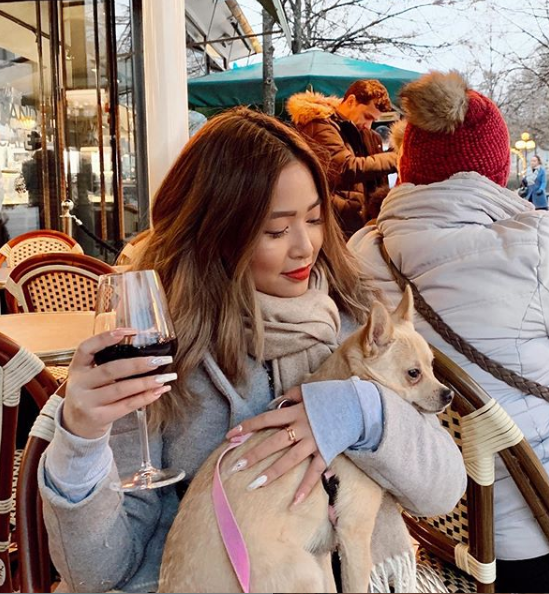 Image: @jinnyelizabethle with Jetpets happy traveller, Malfoy, who travelled from Australia to Sweden
Before you start creating a list of things to see and do with Fido, there are important preparations and rules that you'll need to follow in the lead up to your intended travel date. Your pet will need to be microchipped, hold a pet passport or third-country official veterinary certificate, have a valid vaccination against rabies and other health check requirements.
You must also fly within five days of your pet's intended arrival for it to be considered "non-commercial".
Jetpets can provide you with all the advice you need for your pet to travel to Europe, including ensuring that all documents, vetwork and treatments are accurately completed, to ensure an easy and stress-free experience. Find out more about our pet transport to Europe services.
Pet-Friendly Accommodation in Europe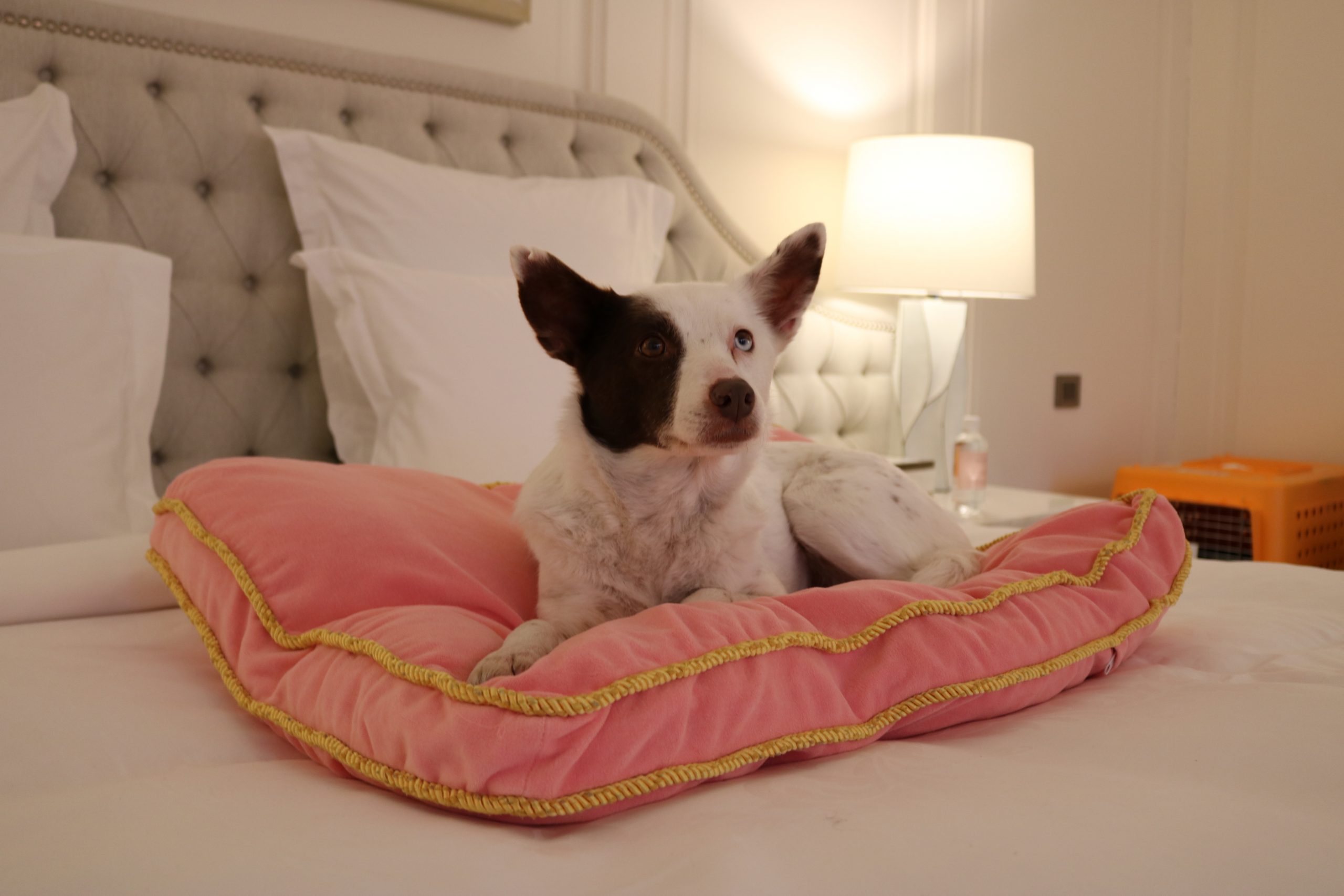 Being the pet-friendly continent that it is, Europe has plenty of pet-friendly hotels and Airbnb options. To get you started, here are TripAdvisor's best cheap pet-friendly hotels in Europe for 2019. You can also check out dog-centric websites like BringFido where you'll also find information on pet-friendly activities and dining ideas for your destination.
Getting around Europe with your dog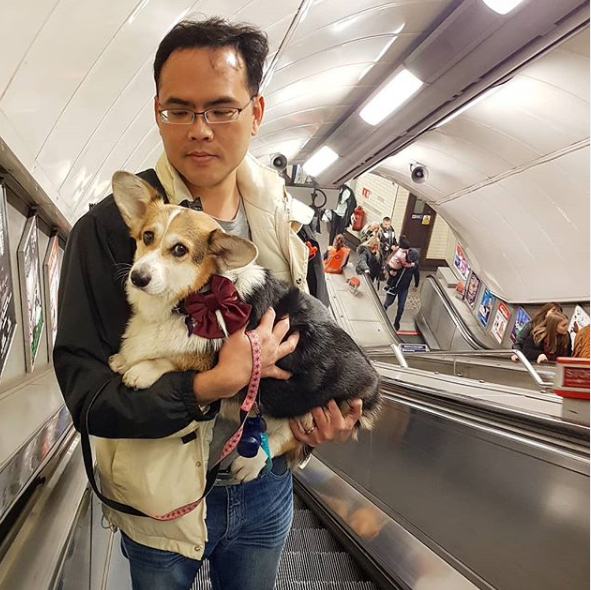 Image: @lilpumpkin_thecorgi, a Jetpets happy traveller, with dad
One of the easiest and most beautiful transport methods to explore Europe is via train and luckily most trains allow four-legged travellers in the passenger carriage. Please note some trains will have their own policies based on on your dog's size and weight – for example, most small pets will be allowed to travel on European trains without a ticket, if they are in a carrier. Travelnuity offers in-depth advice on train travel for dogs in Europe here.
Other Europe dog-friendly transport options to consider include flying, buses and ferries, but travelling by train offers an affordable and scenic solution.
Please keep in mind that travelling between EU countries, you'll need to have your dog's health certificate or EU pet passport ready.
Finding dog-friendly restaurants and cafes in Europe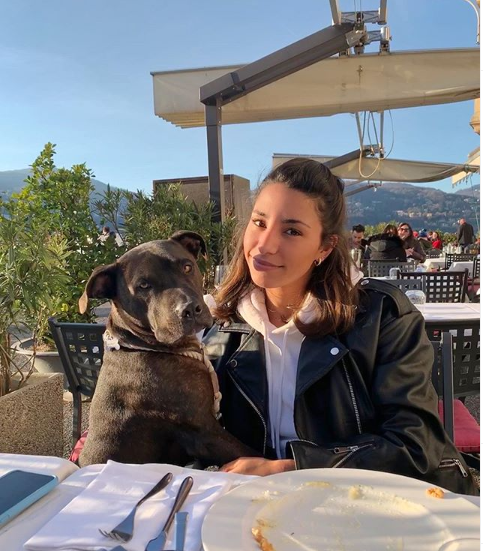 Image: @kenzasparente with her Jetpets happy traveller Scotch
Whether you have a casual brunch fix or fancy dinner in mind, there's sure to be a dog-friendly eatery wherever you many in Europe. Most places will have varying degrees of "dog-friendliness", from being allowed inside with you to being restricted to outdoor dining areas. Your best bet is to google a local pet-friendly restaurant or if you've got a few places you want to try out in mind, call ahead to double check. Here are some of the seven most popular dog-friendly restaurants in the UK to get you started. For more information on how dog-friendly restaurants are depending on the country, you can check out this article.
Coming back to Australia
And all good things must come to the end…but new adventures will always await. Returning to Australia, your dog must arrive at Melbourne International Airport where they will then be transferred to Australian Quarantine in Mickleham, Victoria. You can expect to be reunited with your fuzzy friend in as little as 10 days and Jetpets can assist you with onward pet travel from Quarantine.
So if you and your four-legged BFF have a case of the travel bug, let the team at Jetpets know and we'll help you make your trip happen!