Welcome to the land of sushi, cherry blossoms and matcha lattes – Konnichiwa, Japan! Whether you're travelling or moving to Japan for work or leisure, Japan is a beautiful country that offers a wondrous mix of rich cultural heritage, technology and cutting-edge fashion. Its capital city, Tokyo, is world-famous for anime, electronics, manga, video games and so much more, an exciting place where you can get lost and still enjoy every minute of it.'
With so much to see and do, you might be surprised at how pet-friendly Tokyo can be. With its many animal cafes and pet boutiques, Tokyo is accommodating to dog owners. So for the next time you're there and considering bringing your pooch along for the ride, we've compiled a list of eight dog-friendly hotels in Tokyo, Japan.
Discover popular dog-friendly hotels & apartments in Tokyo
By doing a little research of Booking.com and on Google, we've found a great selection of highly rated hotels that are pet-friendly. As long as you notify them of your four-legged companion, these accommodation options will welcome both you and your furbaby.
1. The Peninsula Tokyo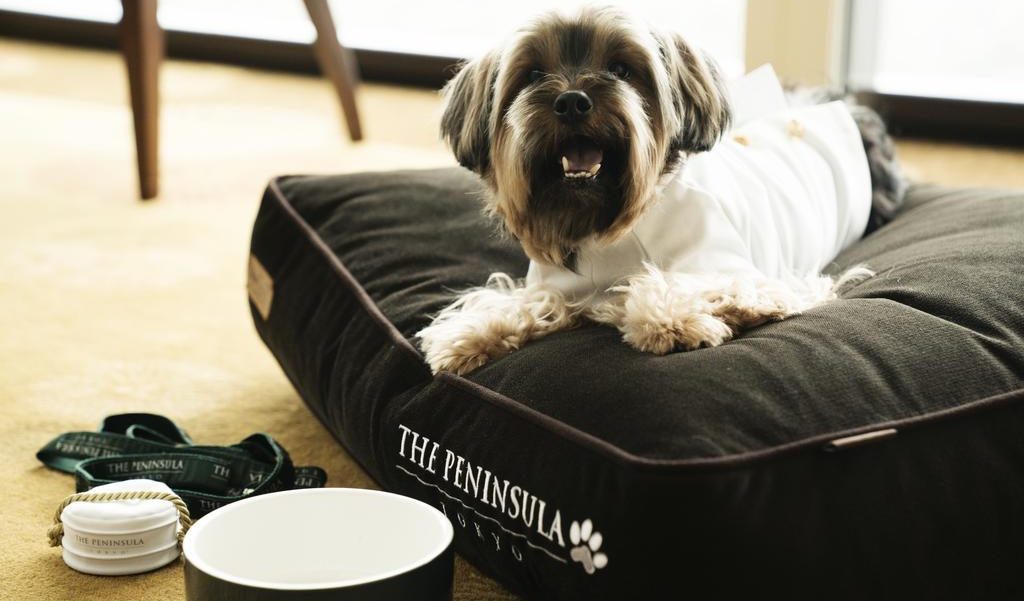 Image: Booking.com
Rated 9.4/10 from reviews to date, The Peninsula Tokyo is located in the luxurious Ginza district – a high end fashion lover's dream. Featuring a spa centre, swiming pool and fitness club, this 5-star hotel also allows pets to stay with their owners, upon request.
Visit The Peninula Tokyo Hotel website.
2. Four Seasons Hotel Tokyo at Maunouchi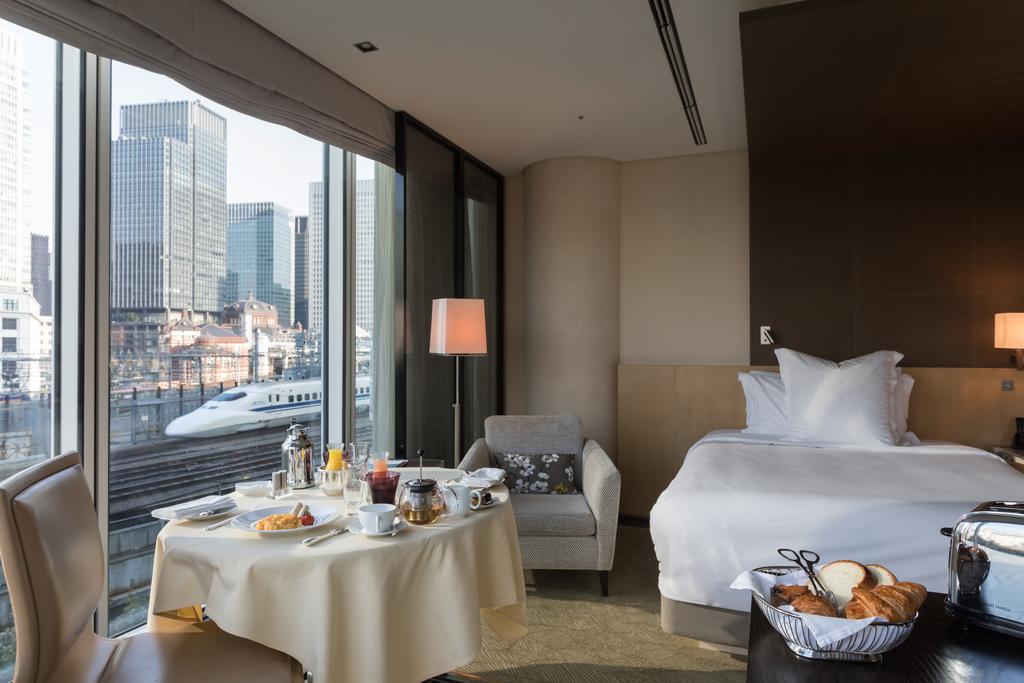 Image: Booking.com
Rated 9.0/10, this 5-star luxury hotel allows pets for an additional charge. With stylish designer rooms and 24-hour concierge service, you and your lucky pooch will be spoilt for choice here. Fabulously situated close to JR Tokyo Station, the Four Seasons Hotel Tokyo at Maranouchi offers convenient access to popular sightseeing activities.
Visit the Four Seasons Hotel Tokyo at Maranouchi website.
3.  Sheraton Grande Tokyo Bay Hotel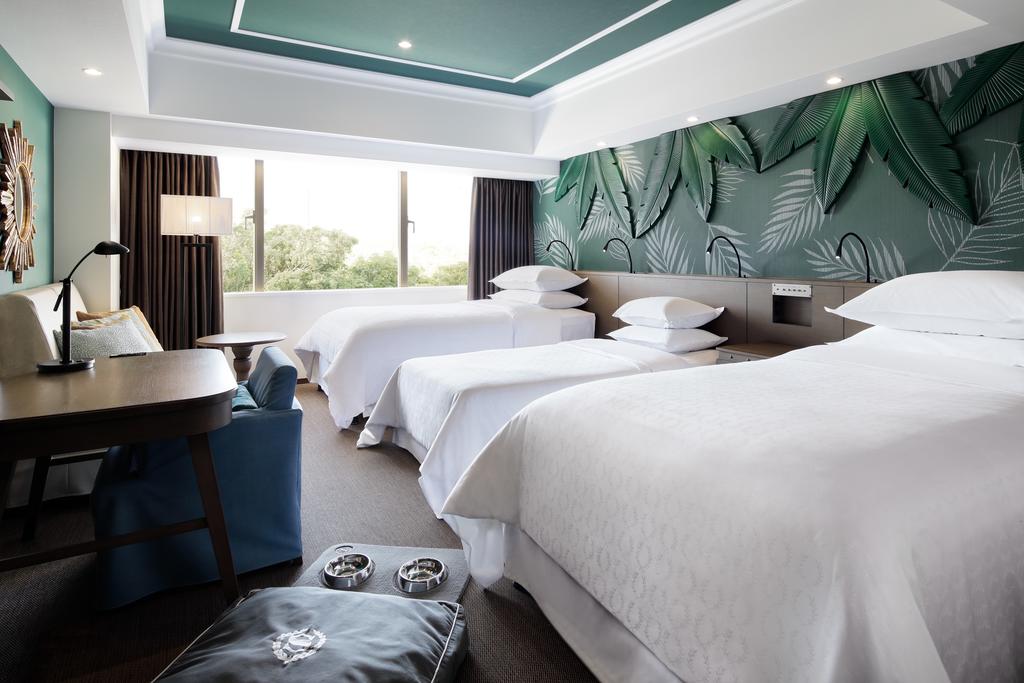 Image: Booking.com
The 5-star Sheraton Grande Tokyo Bay Hotel not only welcomes pets, but features "Dog Lovers' Suites for a memorable time with your beloved friend". With a dedicated dog lounge, dog-sitting service and an exclusive check-in counter for dog owners, this hotel ensures comfort and convenience during your stay with your furbaby.
Visit the Sheraton Grande Tokyo Bay Hotel website.
4. Hotel Chinzanso Tokyo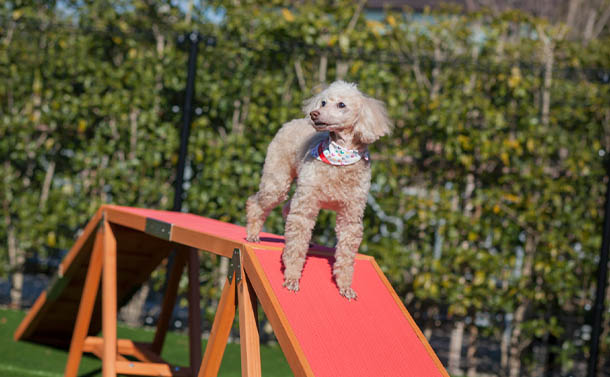 Image: Hotel Chinzanso Tokyo
Set within a historic Japanese garden, this classically luxurious 5-star hotel features a spa, fitness centre, indoor pool and three dining options to choose from. And, they're pet-friendly! With guest rooms equipped with amenities for pets, a private dog park, pet sitting and grooming services, this hotel is dedicated to "the happy memories you can share" with your small dog or cat friend.
Visit the Hotel Chinzanso Tokyo website. 
5. Hippies Stay INN Skytree Tokyo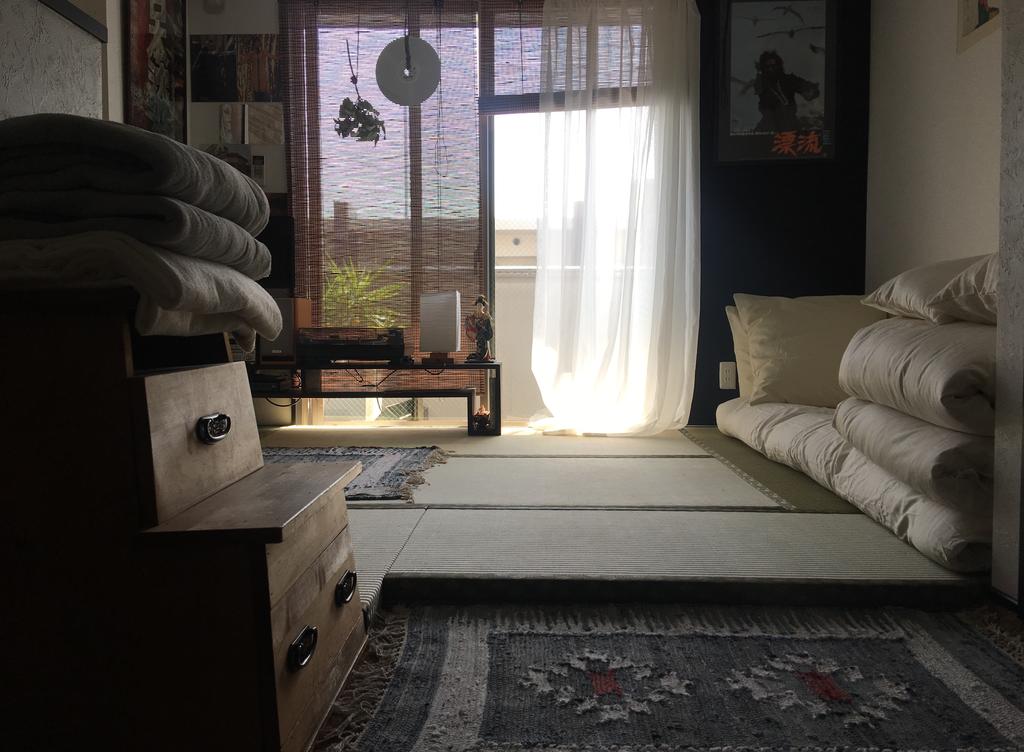 Image: Booking.com
If you're after pet-friendly Tokyo accommodation that offers a more laid-back vibe, this apartment is a great option. Located just 500m from the iconic Tokyo Skytree, Hippies Stay INN Skytree Tokyo has kitchen facilities and also offers bicycles and pocket Wifi, perfect for sightseeing.
For more information, see here.
6. Kimpton Shinjuku Tokyo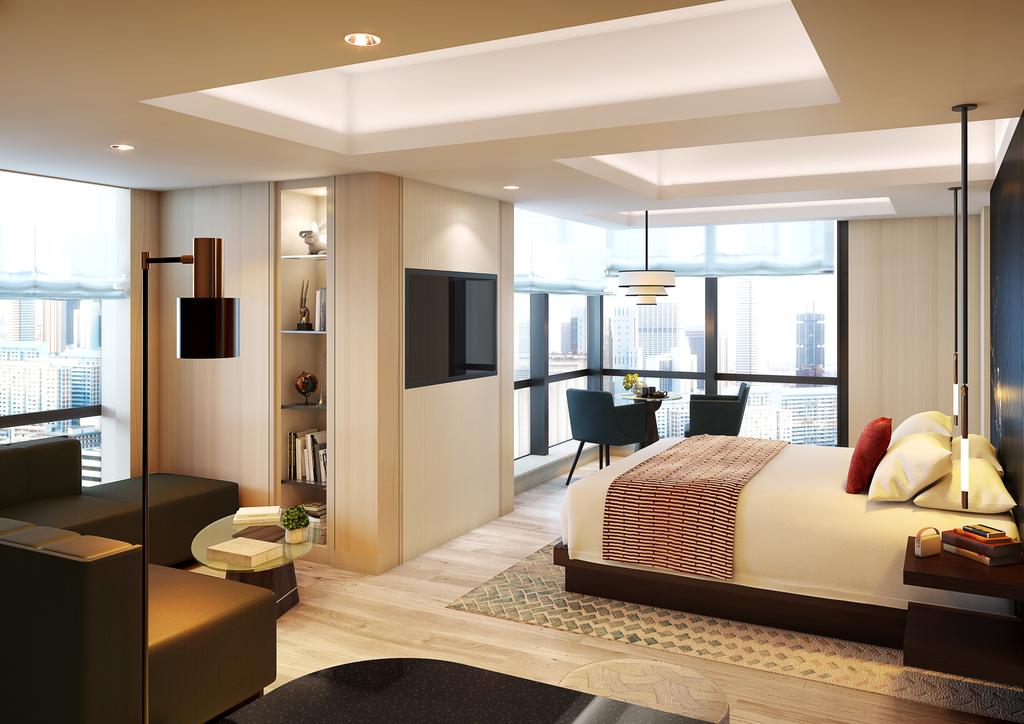 Image: Booking.com
This 4-star Tokyo hotel brings together inspiration from New York's art and fashion scene and energy from the bustling Shinkju district – and pets can stay here for free! Featuring a relaxing terrace bar and luxurious rooms, this pet-friendly Tokyo hotel is a calm oasis away from the hustle and bustle of city life.
View Kimpton Shinjuku Tokyo website. 
7. Cozy Home Hotel
Image: Booking.com
Another apart-hotel option, the Cozy Home Hotel rooms come fitted with air conditioning and basic kitchen amenities for a casual stay. Pets are allowed to stay here, but there may be additional charges – but who cares, it's all worth it when you can go exploring with your four-legged BFF by your side!
For more information, see here.
8. 1/3rd Residence Tokyo Serviced Apartments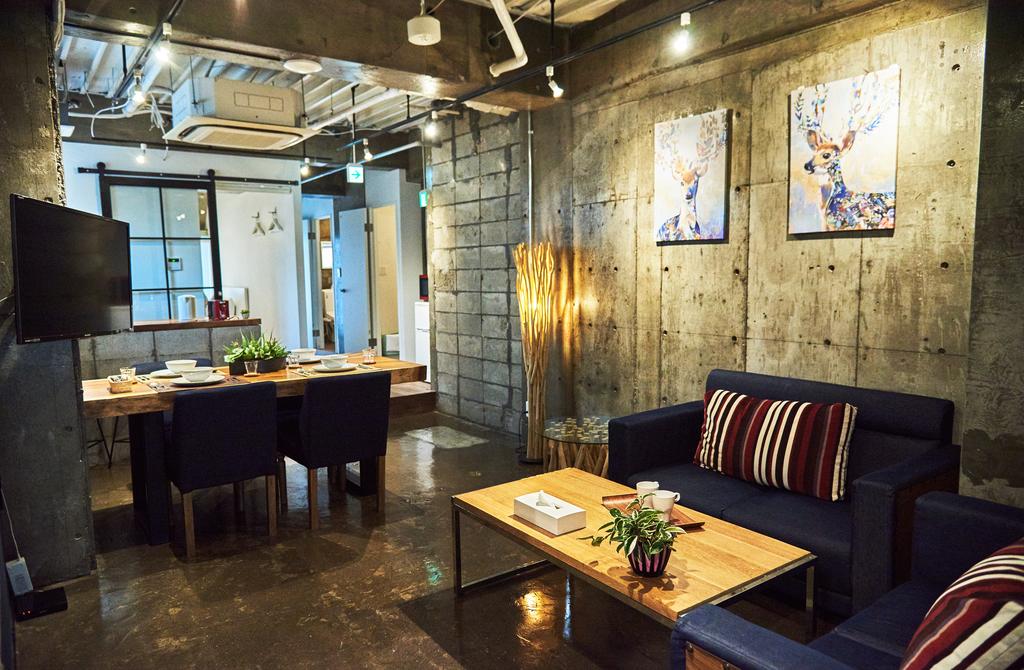 Image: Booking.com
With buildings located in all the popular tourist areas including Akihabara, Shinjuku, Asakasa, Yoyogi (Shibuya area) and Nihonbashi, the spacious modern and pet-friendly apartments come fully furnished for your utmost comfort. Within walking distance of metro or JR train stations, you won't have a hassle getting around during your stay here.