So you've just moved to Canada with your furry mate and you're in dire need of a good shopping spree to make your new house feel like home…or you just need a bit of good ol' fashioned retail therapy. Well, don't leave your precious furbaby at home because we've shortlisted some of Canada's favourite dog-friendly stores where you and Fido can shop to your heart's content.
Find pet-friendly stores in Canada where you can shop with your furbaby
To make it easier, we've listed dog-friendly shops by city, so you and furbub can go shopping right across the country.
Dog-friendly stores in Toronto, Ontario
Manulife Centre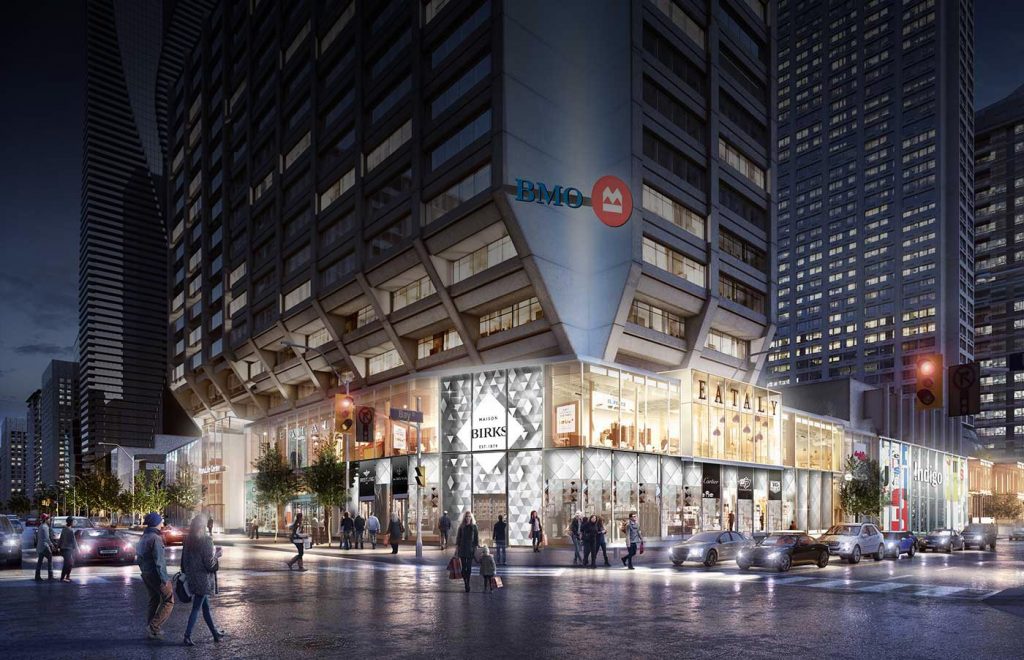 Image: Manulife Centre
Located on Bloor Street West, Manulife Centre is one of the few malls that will allow well-behaved dogs inside. From grocery stores to furniture stores, bring your pooch along for a day of shopping. For opening hours and directions to Manulife Centre in Toronto, see here.
Holt Renfrew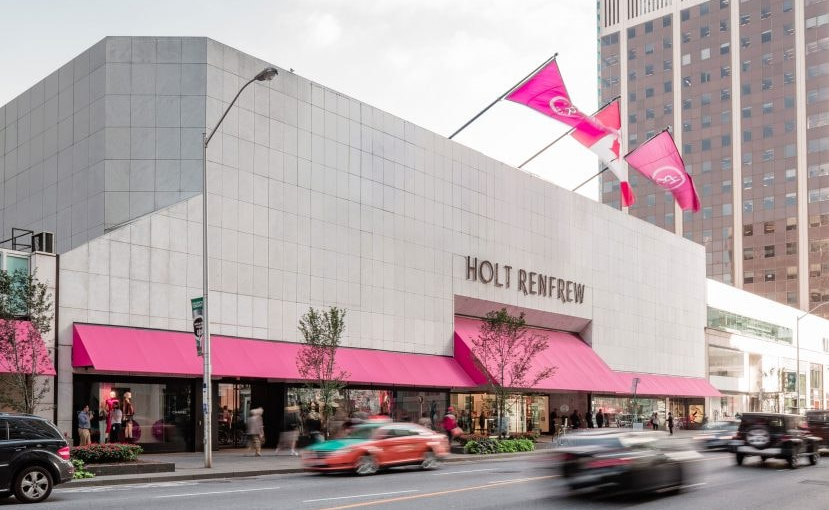 Image: Retail Insider
Carrying the latest fashion trends from high-end designers, Holt Renfrew is a Canadian department store that's also dog-friendly. For opening hours and directions to Holt Renfrew Bloor in Toronto, see here.
CF Shops at Don Mills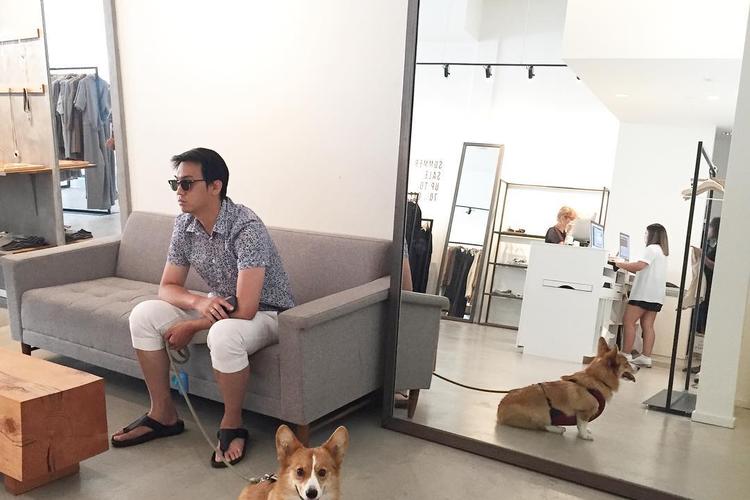 Image: Bring Fido
This outdoor lifestyle shopping centre has some stores that will welcome your four-legged BFF with water bowls and dog treats. For opening hours and directions to the CF Shops at Don Mills in Toronto, see here.
Vaughan Mills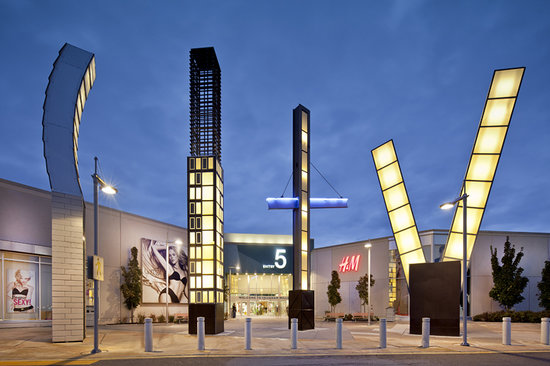 Image: TripAdvisor
Small, domestic pets are welcome at this premier outlet mall, as long as they are carried at all times (more cuddle time). One of the largest enclosed shopping centres in Canada, you can shop with your dog here rain, hail or shine. For opening hours and directions to Vaughan Mills in Toronto, see here.
---
Dog-friendly stores in Vancouver, British Columbia
Sephora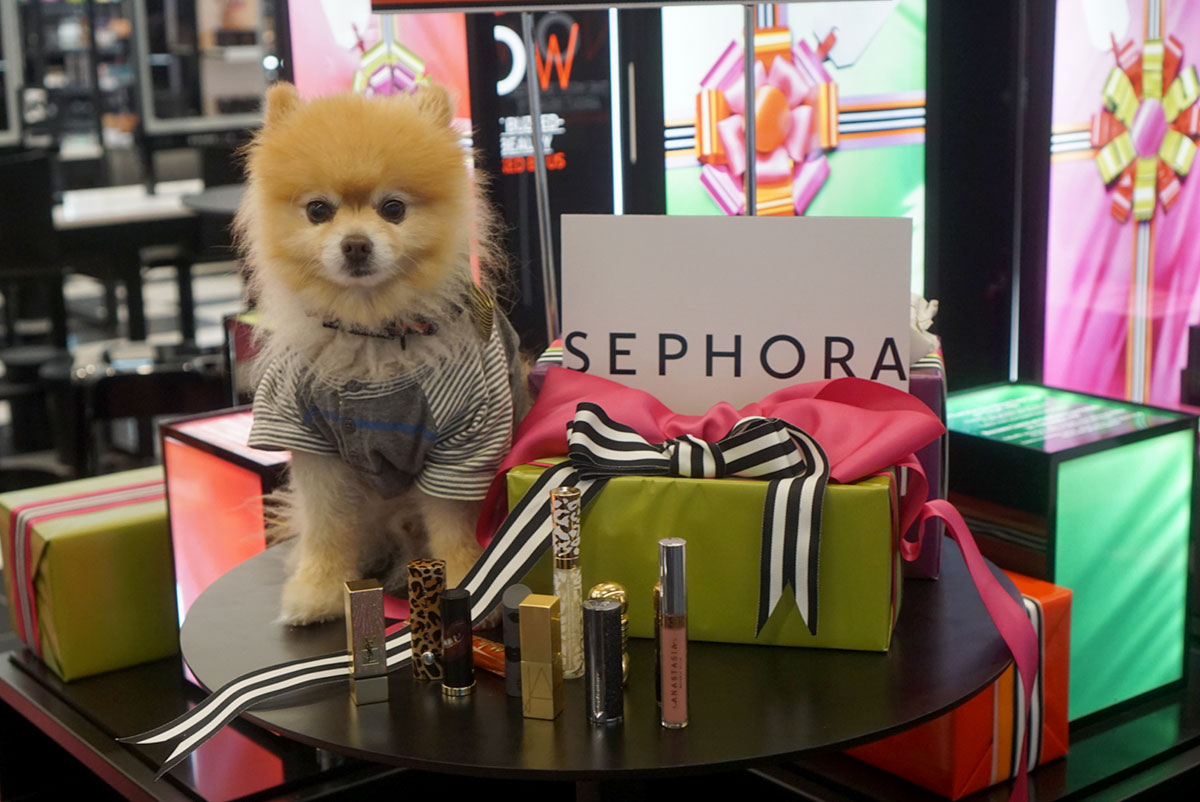 Image: Makeup Sincere
Whether you need to treat yourself to some new makeup and perfume, or are simply looking to update your skincare regime, Sephora is pet-friendly according to many dog owners. Since there's no official pet policy listed on their website, it doesn't hurt for you to ring and double check in advance. Find your closest Sephora here.
Chapters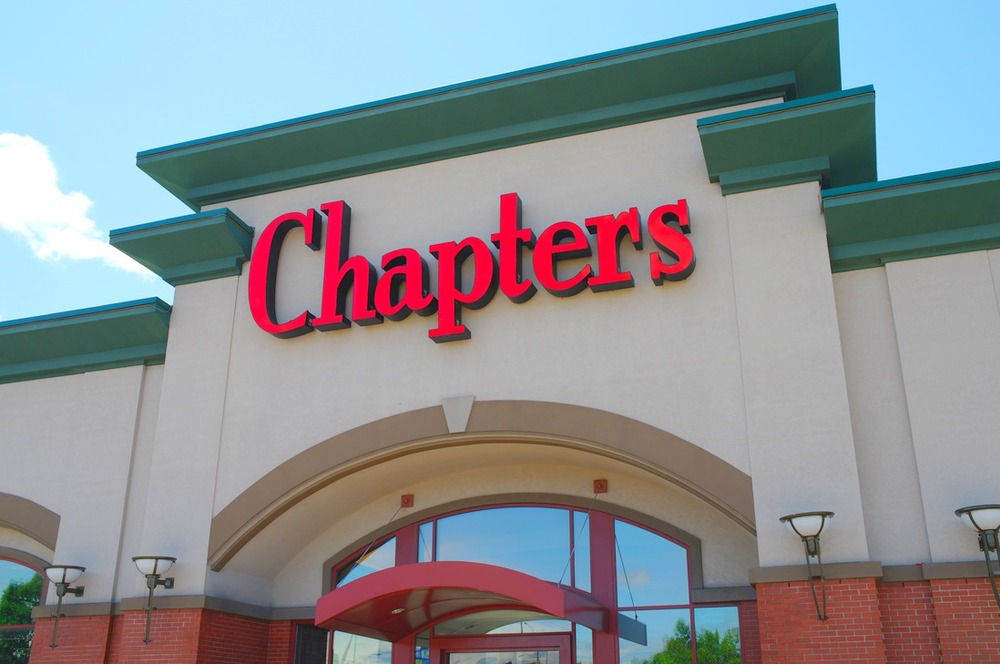 Image: Retail Insider
Chapters is Canada's biggest bookstore that also sells toys, fashion, home decor, stationary and lots more – but best of all, Chapters is very dog-friendly. According to a few dog pawrents, they just let your pooch in but also make it super welcoming and friendly. Use the local store finder to get your literary fix.
Michaels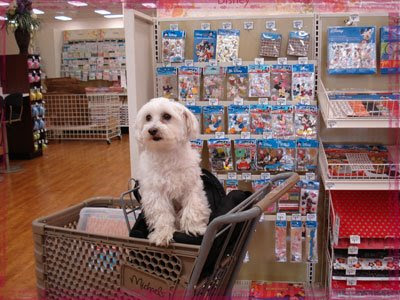 Image: Bark Post
From scrapbooking materials to knitting goods, Michaels is a haven for craft supplies. As per their slogan "make creativity happen", get your creative juices flowing and be inspired for a new crafting project, all with your favourite four-legged companion by your side. Find your closest Michaels store here.
---
Dog-friendly stores in Edmonton, Alberta
Whyte Avenue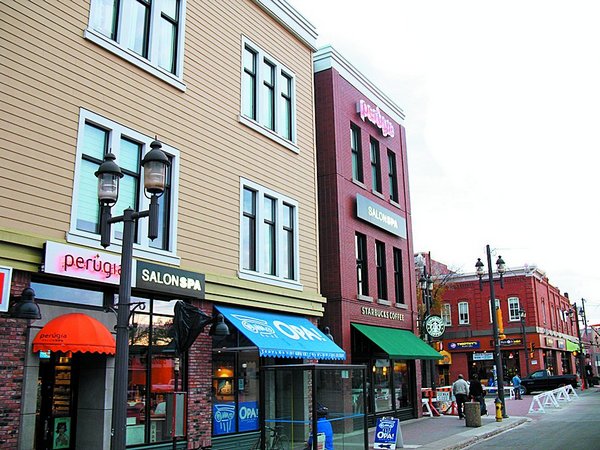 Image: TripAdvisor
A popular shopping district in Edmonton, Whyte Avenue is dog-friendly with its plethora of pet-friendly stores as well as restaurants with dog-friendly patios. For more ideas on where to go, be sure to check out this list of dog-friendly patios and markets in Edmonton.
Canadian Tire
Image: Maclean's
Stocking a wide array of goods, from automotive to tools, home essentials, sporting equipment and outdoor living, Canadian Tire is dog-friendly lifestyle hub, with many stores even having dog treats at the cashier for good doggos. Find the closest Canadian Tire store in Edmonton here.
Salisbury Greenhouse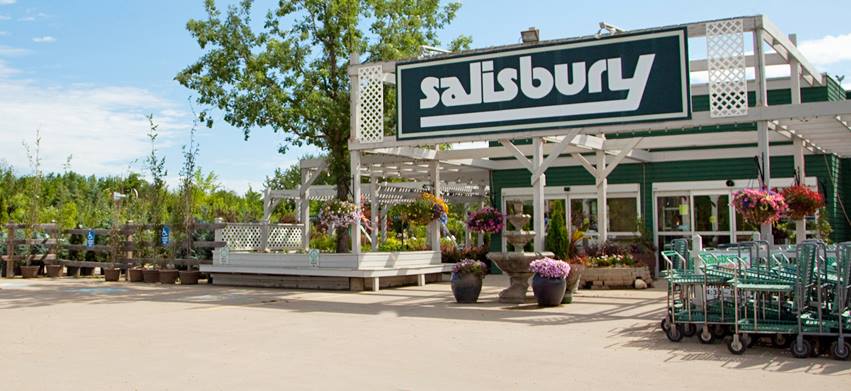 Image: Salisbury Farmers Market
The place to go if you need to fill your house with lush greenery and beautiful plants, Salisbury Greenhouse is one of Alberta's largest full-service garden centres and welcomes four-legged friends. For more information on what products and workshops are on offer, please visit their website.
Anthropologie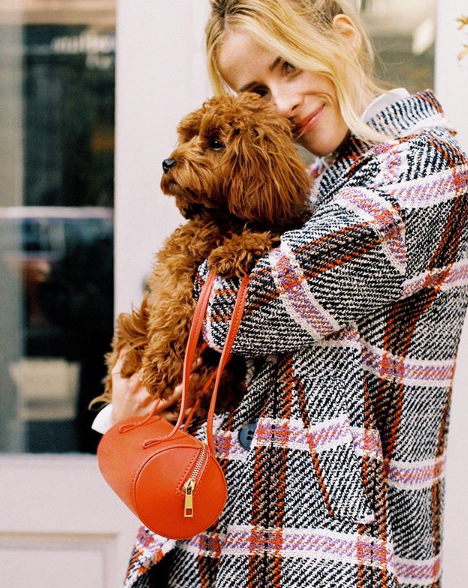 Image: @anthropologie
A popular store for women's fashion, accessories and homewares, most Anthropologie retailers are pet-friendly. Search for the perfect new wardrobe addition or must-have decor and get your well-behaved pooch's approval. Find your local Anthropologie store in Edmonton here.
Urban Barn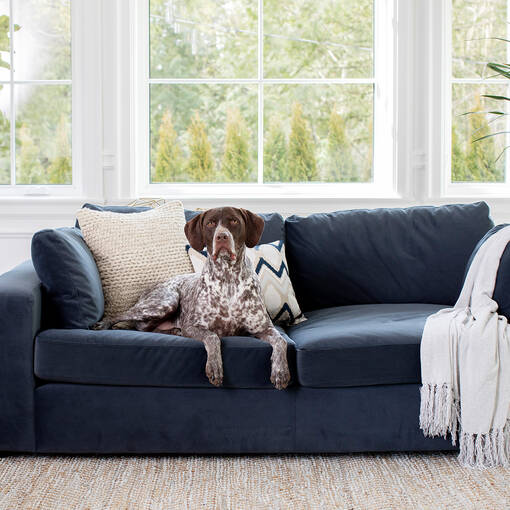 Image: Urban Barn
The place to go for modern furniture, decor, accessories, lighting and more, Urban Barn is a dog-friendly lifestyle store featuring the latest home must-haves. Use the Urban Barn store locator and plan a shopping trip there with your furry BFF!
---
Dog-friendly stores in Montreal, Quebec
Rockland Centre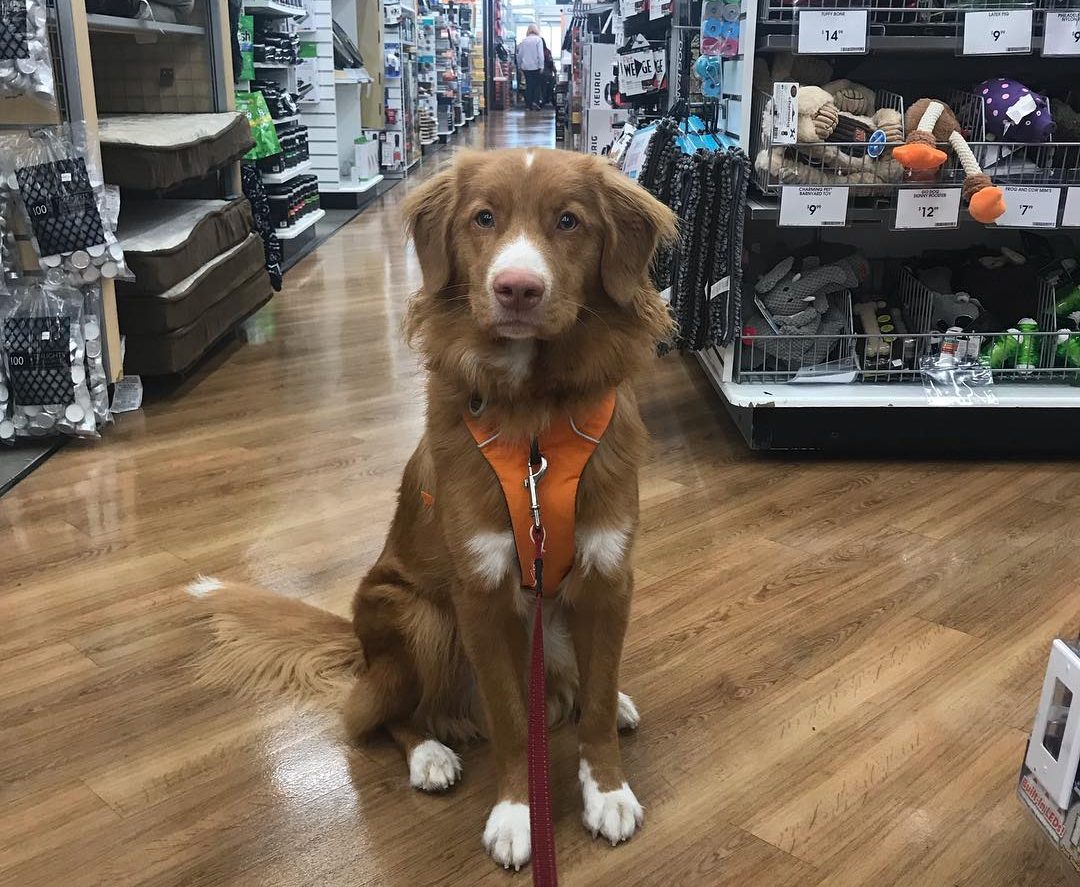 Image: MTL Blog
You can now visit this dog-friendly shopping centre in Montreal – Rockland Centre. There's a Chien Mondain boutique where you can spoil your furbaby with a shopping haul of their own. The boutique stocks pet fashion and goods but more importantly, also offers a dog-sitting service if you need to run some quick errands by yourself.  View Rockland Centre's pet policy here.