Testimonials
Search - Jetpets Happy Travellers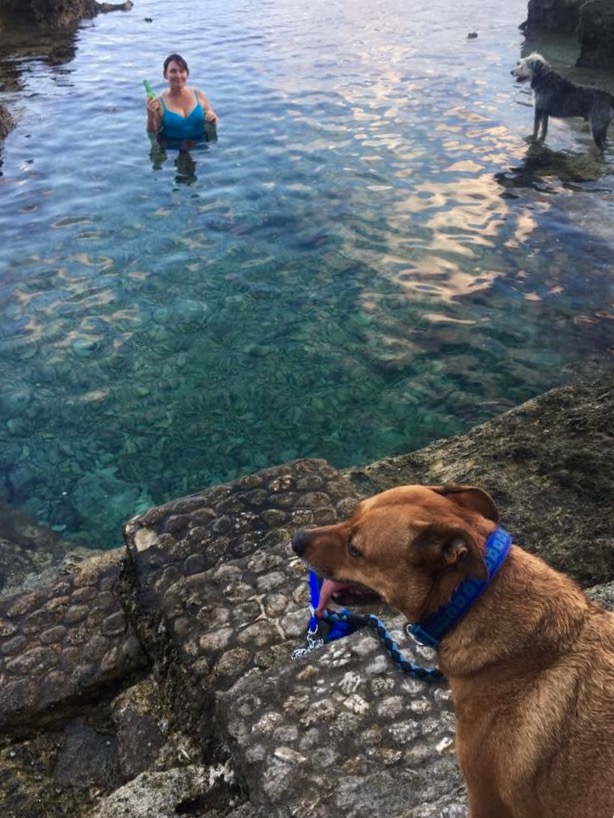 DECEMBER 2016
Fritz & Ozzie the DOG
Syndey to Port Vila, Vanuatu,
Hi Nicole The move went very smoothly thanks to you & your professional team at Jetpets. I couldn't be happier. Attached is a photo of me & the dogs not long after we arrived in our rock pool. Karin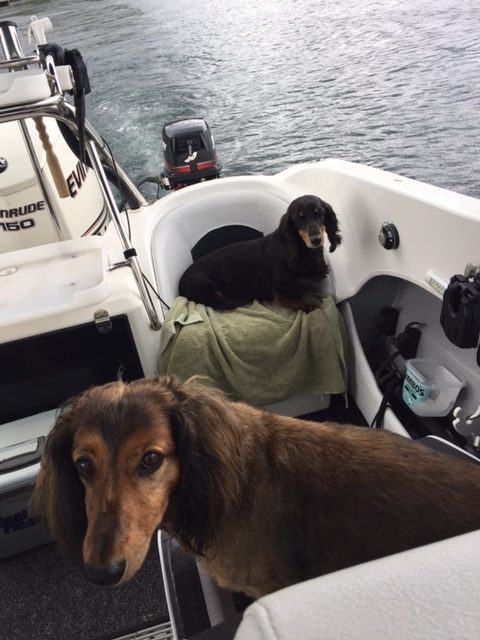 NOVEMBER 2016
Tina & Fiona the DOG
Brisbane to Auckland, New Zealand,
Mel, just wanted to thank you to you and Jetpets in my recent dogs travel from NZ to the Gold Coast and back to NZ again.
Your help and knowledge of the procedures was faultless will defiantly be using you again when next we travel.
I have included some pictures the dogs last day on the sunny Gold Coast beach to them on the boat on lake rotoiti in Rotorua NZ. As you can see they are doing  what they love best fishing with dad on the boat once again.
Please pass this onto the vet at the Brisbane office so he knows Tina the diabetic dog made it in perfect health.
And we had no flees so no stay in quarantine thank god!
Tanya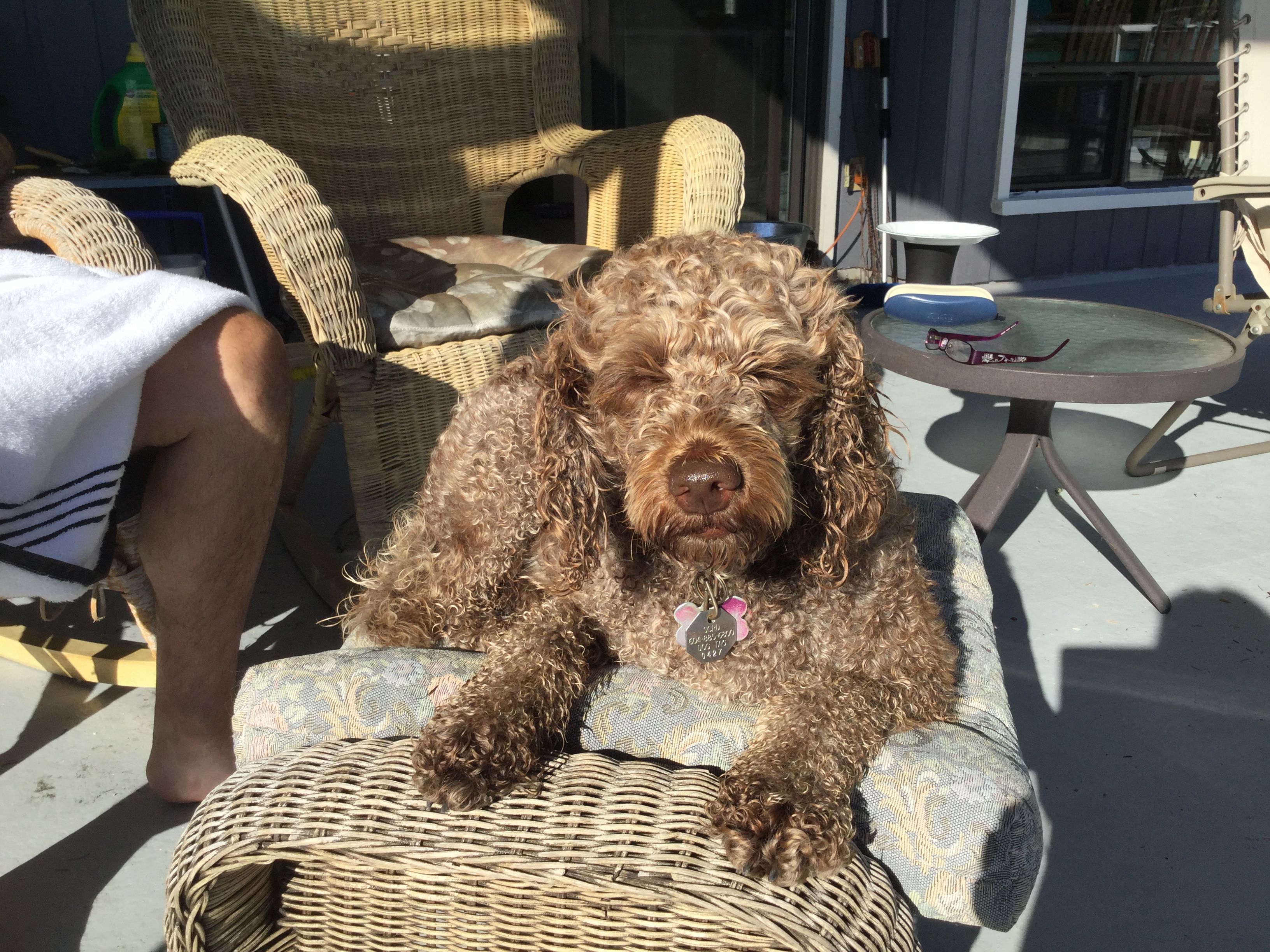 NOVEMBER 2016
Molly the DOG
Sydney to Vancouver, Canada,
Hi Andrew. I am sorry it has taken so long to respond, but we just wanted to let you know Molly is doing exceptionally well in Canada and having the time of her life. My partner and I would just like to say a big Thank You to your team of staff who took great care with Molly in transitioning her to Canada. I apologise for not remembering the driver's name who picked up Molly, but he handled her so well considering it was a very emotional time and Molly being the anxious dog she is was handled so tenderly. This same gentleman put us both at ease and ensured Molly would be well cared. Once again thank you so much for looking after our precious fur baby. Kind Regards Marita and Fez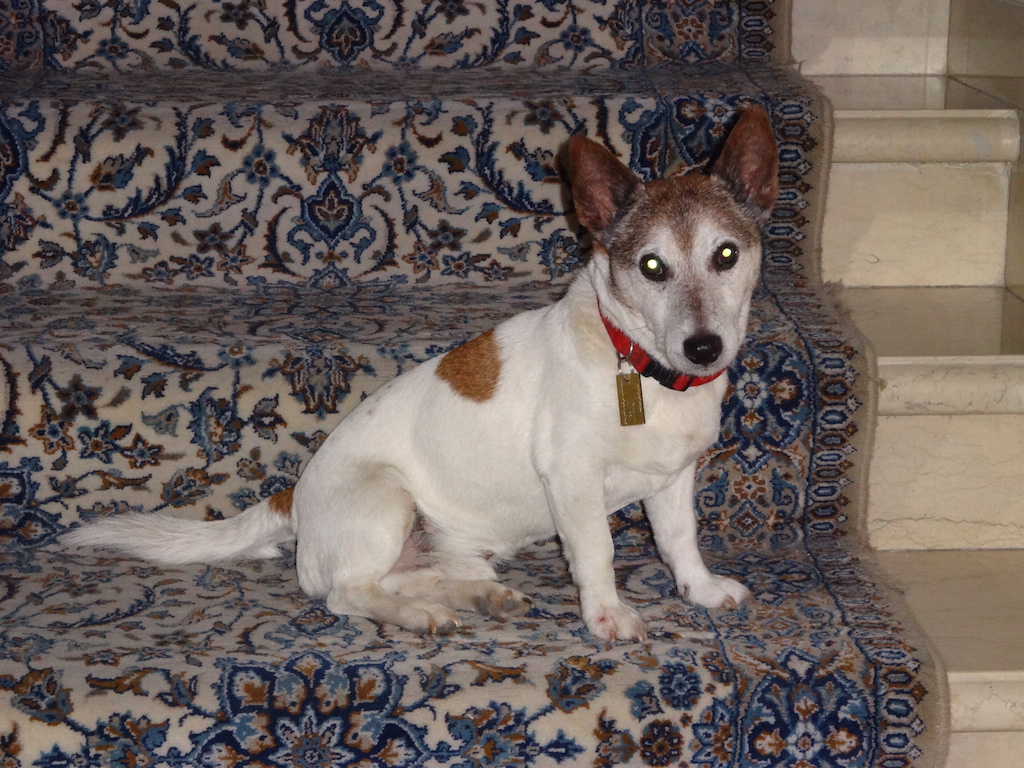 OCTOBER 2016
Jethro the DOG
Sydney to Tehran, Iran,
We though it would be impossible to take our ten year old Jack Russell terrier, Jethro, with us to the Islamic Republic of Iran, so we were immediately surprised by the positive response to our initial enquiry we received from Melanie at Jetpets some five months before we were due to travel. Admittedly, it was a fairly complicated procedure, due to Australian laws requiring dogs to be exported as cargo, and Iranian laws only allowing dogs to arrive as excess baggage, not to mention all the paperwork required and the different working weeks involved. Various obstacles presented themselves during the planning stages, but ultimately these were not insurmountable, requiring just a stopover of a couple of days in Dubai.
From his final health check by Dr Troy and pick-up by Mike in Brisbane, the whole process worked incredibly smoothly, much to our relief. Jethro left on the Emirates flight ahead of ours to Dubai, and as we ourselves were touching down in Dubai, we received the first photographs from Jim & Lindsey at Snoopy Pets confirming his safe arrival. We were able to visit Jethro at the boarding facilities on each of the two days we were in Dubai, and although he was happy to see us, he did not seem at all distressed or traumatized by his ordeal, and was already a favourite with the staff. On the morning we left Dubai, the green van from Snoopy Pets delivering Jethro arrived at the departure terminal exactly as planned and he was checked in as excess baggage, before we accompanied him to the bowels of the airport.
We didn't actually see him being loaded onto the plane in Dubai, but I checked with the flight crew, who received confirmation from the pilot that yes, he was indeed on board. On arrival in Tehran, his bright orange and blue Jetpets crate was clearly visible on the luggage trolley, and the locals were quite amused to see his crate appear on the luggage carousel in the Arrivals Hall. After his microchip and "ownership" papers were checked by Customs, we were free to leave, and so began the final hour long drive to his new home in leafy north Tehran.
When finally let out of his travel crate on arrival, Jethro was so excited he literally tumbled down the back stairs and into his new garden, then scampered about, sniffing at every tree and plant – again, certainly showing no adverse effects from his trip. After a couple of hours of joyfully exploring his new house and garden, he fell asleep in my lap. Strange new noises woke him up a couple of times during the night, but by the following morning, he seemed quite at home in his new surroundings.
In a few short years Jethro has made the dramatic leap from rescue dog to pampered embassy pet. If he survives this posting, we shall most certainly be approaching Jetpets and Snoopy Pet Relocation Service to bring him safely home to Australia. A huge thanks to all those involved in Jethro's successful (and almost miraculous!) international relocation.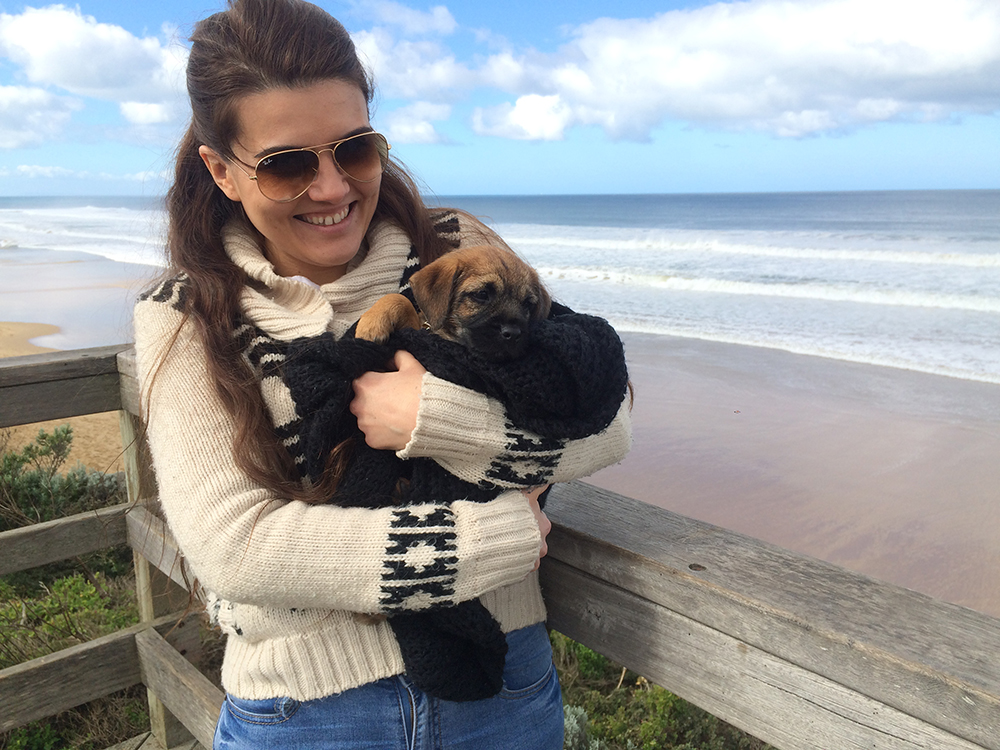 SEPTEMBER 2016
Chop the DOG
Sydney to Melbourne, Australia,
I have not stopped raving about JetPets. From the first phone call to all of the emails, I was astounded at how brilliant the service was. I also thought that it was brilliant that I had the direct email of the person I had been dealing with (Jimmy/James) who was so helpful. I was a little worried about sending our new pup and JetPets made me feel so much better. Even the pick up process was seamless, the team at the Tullamarine office were helpful, knew exactly who we were there to pick up and just friendly in general.
Chop arrived safely and appeared not to be too traumatised by the ordeal. I felt as if we were dealing with a small family business where everyone had an invested interest in providing the bets possible service and experience. Not once did I feel like I was just a reference number amongst loads of other people. I would highly recommend JetPets to any of my friends, family or co-workers.
Keep up the amazing work guys! Montana, Dan & (thanks to you) a very happy Chop! :)