Testimonials
Search - Jetpets Happy Travellers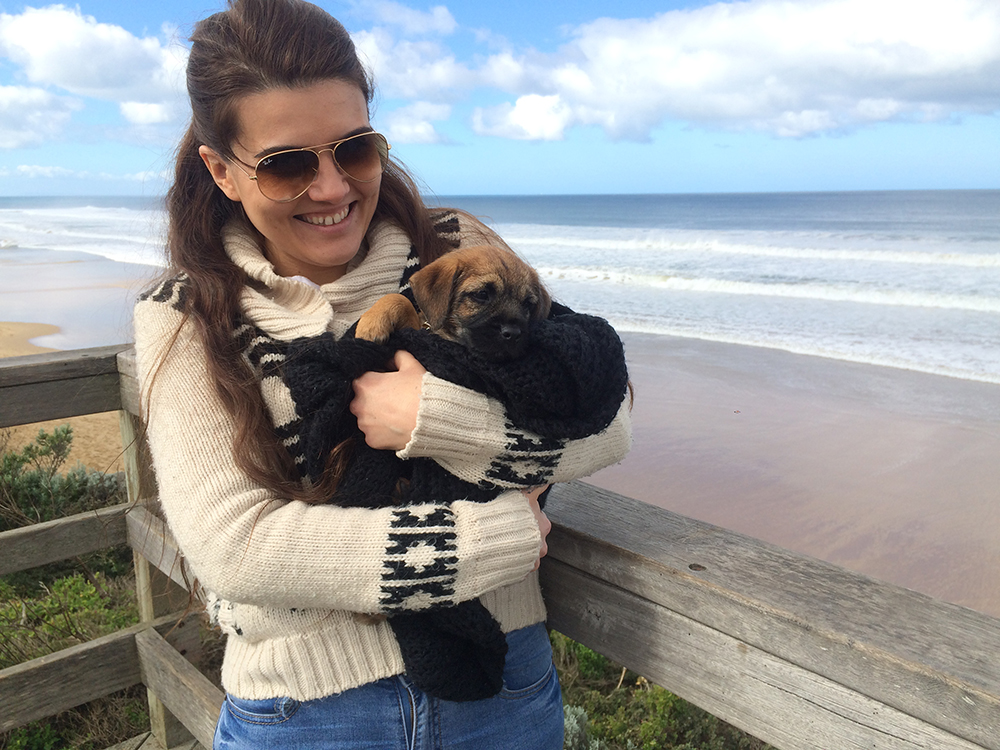 SEPTEMBER 2016
Chop the DOG
Sydney to Melbourne, Australia,
I have not stopped raving about JetPets. From the first phone call to all of the emails, I was astounded at how brilliant the service was. I also thought that it was brilliant that I had the direct email of the person I had been dealing with (Jimmy/James) who was so helpful. I was a little worried about sending our new pup and JetPets made me feel so much better. Even the pick up process was seamless, the team at the Tullamarine office were helpful, knew exactly who we were there to pick up and just friendly in general.
Chop arrived safely and appeared not to be too traumatised by the ordeal. I felt as if we were dealing with a small family business where everyone had an invested interest in providing the bets possible service and experience. Not once did I feel like I was just a reference number amongst loads of other people. I would highly recommend JetPets to any of my friends, family or co-workers.
Keep up the amazing work guys! Montana, Dan & (thanks to you) a very happy Chop! :)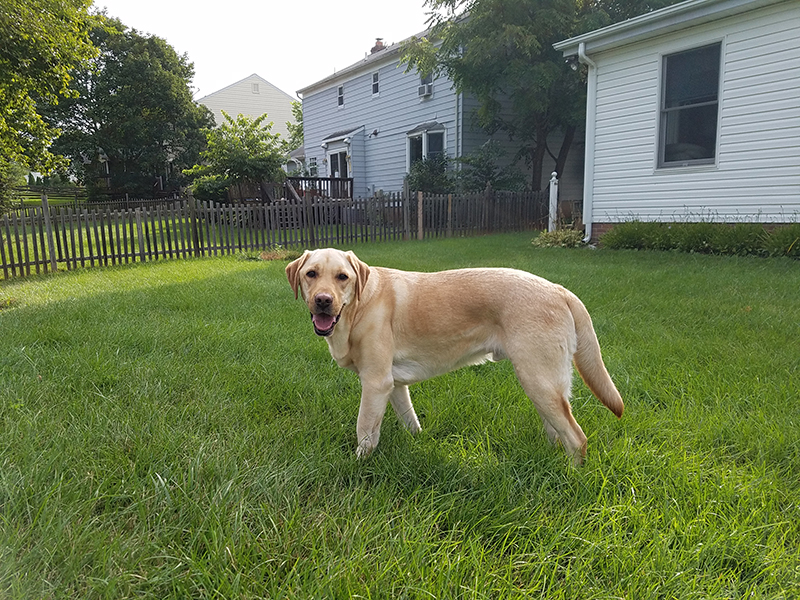 SEPTEMBER 2016
Griffen the DOG
Sydney to Washington DC, United States,
Melanie,
We had an amazing experience with Jetpets. Your responsiveness, professionalism, and attention to detail were second to none. Thank you again for making what could have been a stressful process so easy and seamless.
We really enjoyed the emails while Griffin was in transit. He's here now at home with us and is very happy. Thanks again for everything. We will always recommend Jetpets to all our international friends when they need to ship their pets home.
Anuj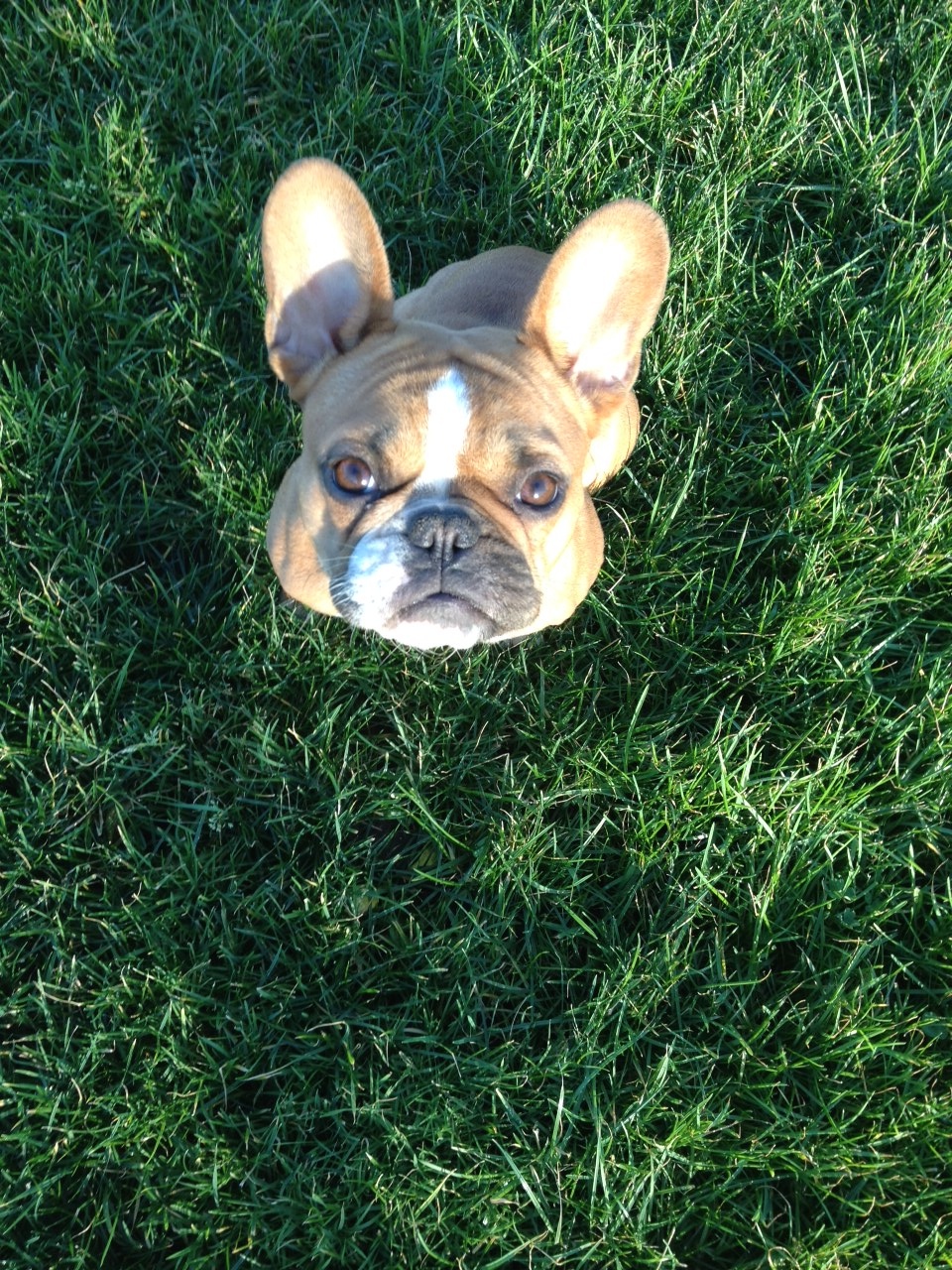 AUGUST 2016
Iphigénie the DOG
Sydney to Paris, France,
Hi Rachael, Iphigénie's fine, I picked her up yesterday evening in Paris. Here is a picture of her coming back home and waiting for her food this morning in the garden! If you need some more don't hesitate to ask obviously. Thanks again for your efficiency and your kindness, you have been wonderful and we worked with a few pet travelers companies in the world and I swear yours is definitely the best! kindest regards Thomas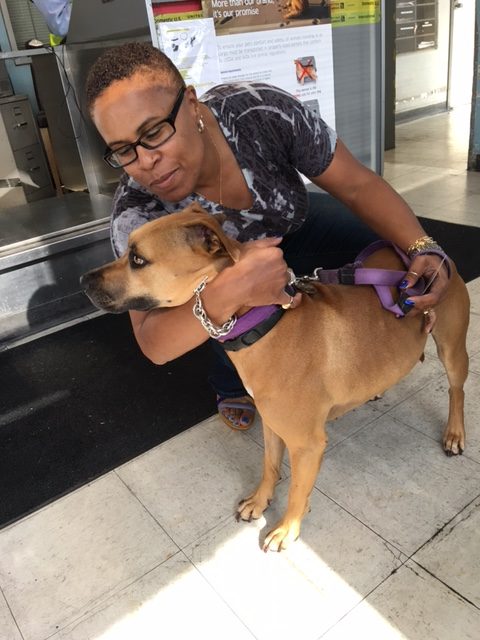 AUGUST 2016
Asher the DOG
Perth to Washington, United States,
Hi Angus and Natalie,
I was delighted with the service provided by the team at Jet Pets from day one when Asher's crate was delivered to my house six months before our planned move from Perth, Western Australia to Washington, DC.   As Asher--my 7 year old rescue dog from the Dog's Refuge Home in Shenton Park, suffered from anxiety, I was keen to crate train her well in advance of her travel. Asher was picked up from our home in Perth, as arranged by Jet Pets and flown to Sydney where she was greeted by team members, walked, and photographed for my reassurance.  Upon her arrival in Los Angeles from Sydney--a 12-14 hour long flight, a representative emailed me to inform me that Asher had arrived safely and was resting.  And for her final leg of the journey from Los Angeles to Washington-Dulles airport--another 5 hour flight,  it seems like she was a traveling expert!   Asher was calm in her crate, as the crate was carried into the cargo building, and walked out unfazed when we removed the seals and opened the door to her crate.   As Asher has a worldwide following of friends, I quickly posted her photo to re-assure everyone that she made the journey unscathed. I would like to thank all of those involved in Asher's travels to Washington, DC especially Natalie, Angus, and Samantha--the vet in Sydney who took the time to call me and walk me through Jet Pet's procedures of transporting an anxious dog! Also, I would like to thank Sarah in Perth and Aaron in LA for forwarding pictures of Asher to me. In hindsight, I was probably more anxious than Asher was throughout her journey.  But I also think that early crate training helped too!  So, another thanks to Jet Pets for sharing great tips on crate training. Thanks again, Cynthia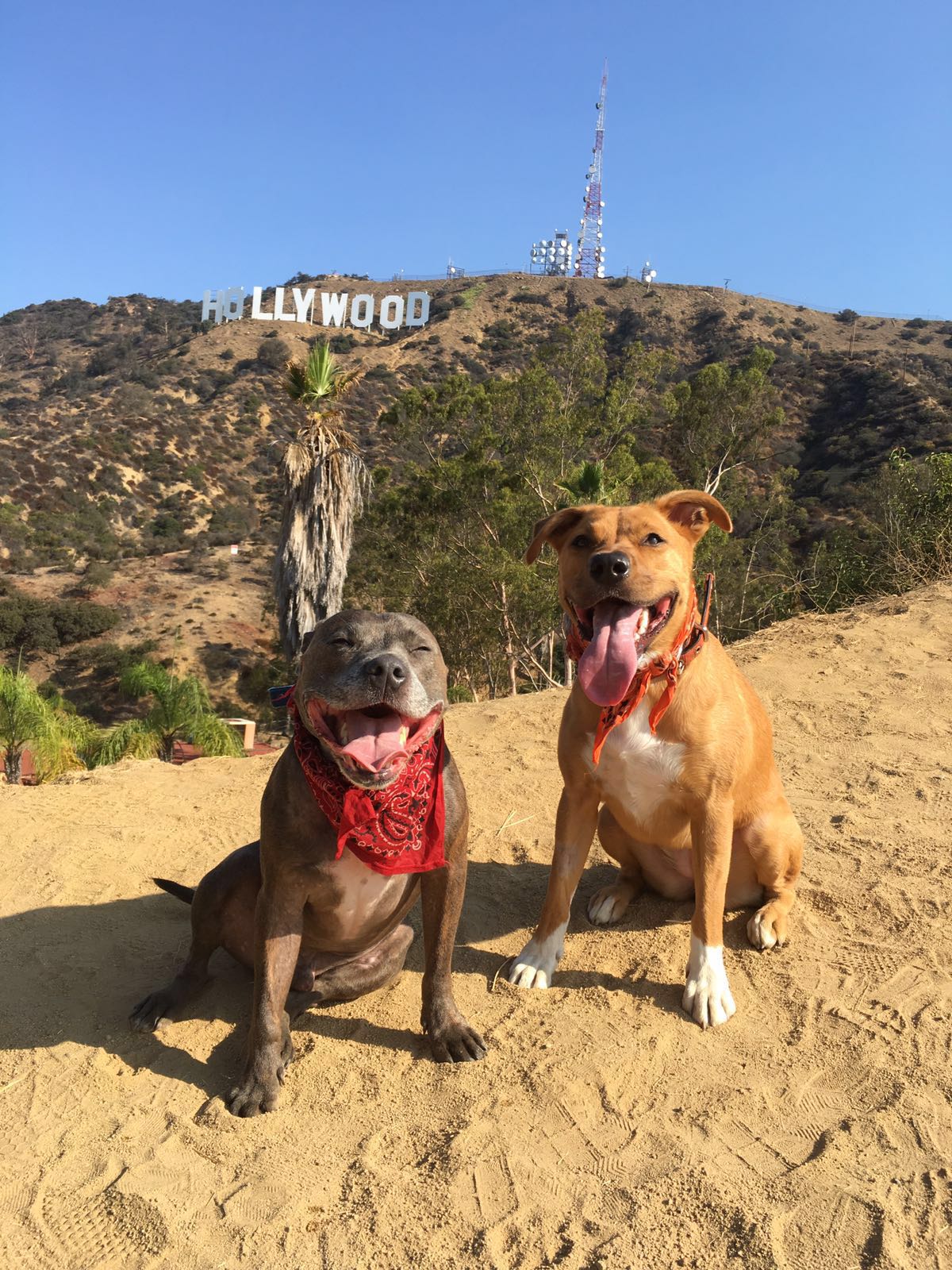 JULY 2016
Bear and Moose the DOG
Sydney to Los Angeles, United States,
They were such troopers - Moose was wagging her tail so hard the whole cage was wagging when we saw her, Bear was a bit more shaken up but he was totally fine after a toilet break, a bit of food and the chance to stretch his legs. So exactly 3 minutes after leaving his "jail" he was all good. Here they are on the second morning hiking the trails!