Coronavirus (COVID-19) Pet Travel Update
Due to the current situation, we have been experiencing a high volume of phone calls, which is resulting in longer than usual hold times. Our teams are working diligently to assist you, our customers, and at this stage we are trying to prioritise calls for clients with imminent travel plans.
For the latest information, please see our Important Pet Travel Update page, which we will be updating regularly.
International Pet Transport to Europe
Let us help you with your Europe pet travel needs – you won't have to lift a finger!
With over 28 years' experience in domestic and international pet travel,  Jetpets is the pet transport company you can trust to have your fur baby transported safely from Australia to Europe. We can provide a complete door-to-door pet transport service to any destination across Europe, including but not limited to London, Ireland, Germany, France, Netherlands, Italy, Switzerland, Scotland and more.
Whether your pet is a dog, cat, ferret or any other animal, you can rest assured that your pet's comfort, safety and welfare is our number one priority. For the best overseas pet travel to the EU, make sure you choose the friendly team at Jetpets.
Why Choose Jetpets?
Customer Feedback: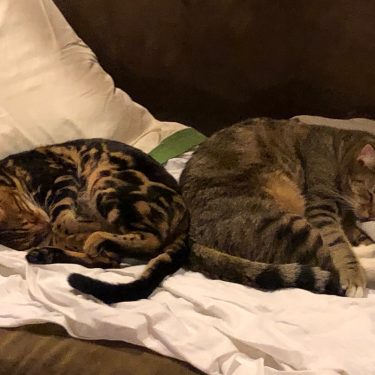 MARCH 2020
Buttons & Sushi
Brisbane to Paris, France
Hi Kate, Just a quick email to thank you again for the amazing job you have done with your team! Our babies are going very well. They are recovering from jet lag. Have a great week. Warm regards Virginie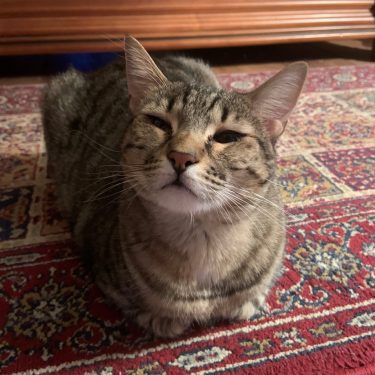 FEBRUARY 2020
Daisy
Sydney to Dublin, Ireland
Hi Kate and Jetpets team, I just wanted to say a big thanks to the whole team for looking after Daisy and delivering her safely to us after journey over to Ireland.  She is settling in to the new house here, we both have jet lag.. she is very affectionate but sleeping n eating times are a bit off our usual routine. Thanks again to all at Jetpets for making this all happen and keeping our little family together, we couldn't have done it without you all. With kind regards, Donal & Paul & Daisy xoxo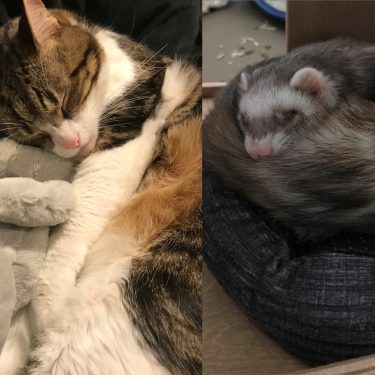 FEBRUARY 2020
Scarecrow & Mina
Melbourne to Toulouse, France
Hi Justin, Thank you again so much for everything that you have done for us. Mina and Scarecrow have arrived safely and have settled in well already. Finally, our apartment feels like home 🙂 We wish to convey as much as we can how much your understanding and patience has meant to us. Without your professionalism and care we would not have been able to have been able to get them here and the hole in our hearts would have been too great to give living overseas a crack. You helped us get here and we will never forget what you have done for us. We hope that you have had an excellent start to the year and wish you every success with whatever your future holds. Alicia and Aidan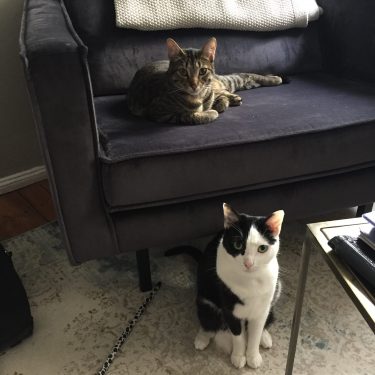 OCTOBER 2019
Patch and Waffle
Brisbane to Berlin, Germany
Hi Justin, Thank you so much for all the care and attention JetPets showed to Patch and Waffle on their journey. We were so relieved to pick them up safe in Berlin. The updates during their travels was great, and are so grateful that they got here just fine. Thanks again for everything. Best wishes, Rachel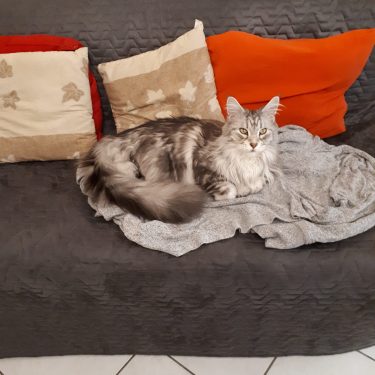 OCTOBER 2019
Smithy
Melbourne to Paris, France
Hi Justin, Liliane and I would like to let you know Smithy arrived on time, clean, safe and well in Paris. Now he needs to settle into his new home in Montpellier. Thank you Justin for having perfectly organized the Smithy long journey. Kind Regards, Liliane and Jean-claude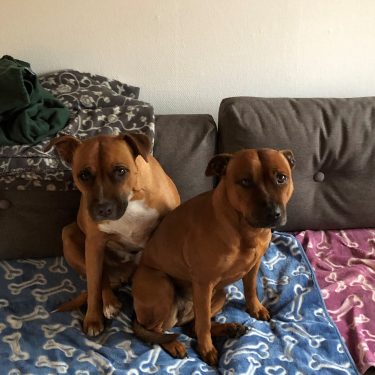 JULY 2019
Oliver and Chevee
Brisbane to Gothenburg, Sweden
Good evening Bilijana, Thank you so much for all your help with my 2 fur babies, they are settling just fine and are happy, seemed as they didn't take the big trip too hard as they were very happy to see me when I got them in Sweden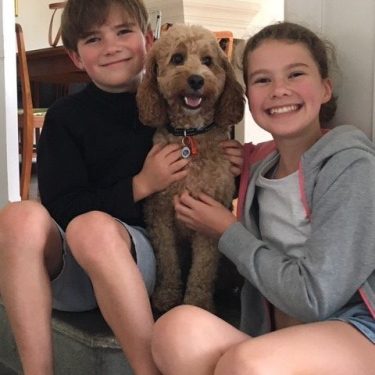 JULY 2019
Kobi
Perth to Oslo, Norway
Hi Lochlan, Kobi arrived safe and sound in Oslo yesterday. Thankyou for all your help getting him here! Photo attached. Many thanks, Hayley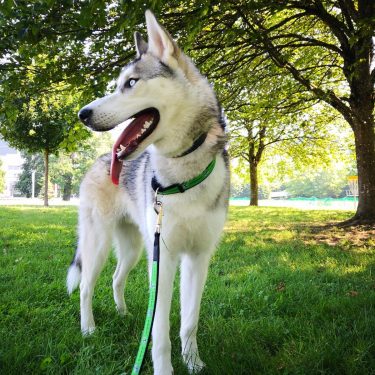 JULY 2019
Loki
Melbourne to Geneve, Switzerland
Hi Jasmine, Thank you for taking the time to follow up with us. I have to say, we have been very impressed with the services, from Loki's vaccination, pick up and also your partner ACE in Switzerland who contacted us for each step of the process (including live pictures on Whatsapp!! 🙂 ). See attached some pictures of Loki just after landing and also in Lyon. Thanks again, Best regards Olivier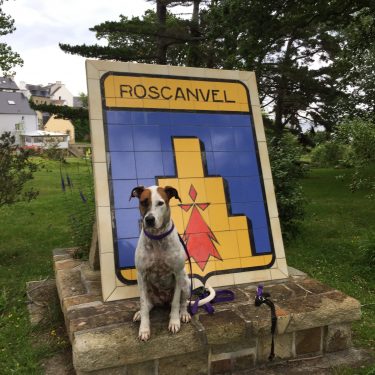 JUNE 2019
Kaya
Brisbane to Paris-charles De Gaulle, France
Hi Rachael! That's it, we are in France! The trip went really well! Lucky miss Kaya arrived more rested than we did. She was happy to see us of course, but still agreed to return to her crate, so it must have been a good experience. She is now really enjoying her French lifestyle, plenty of walks in the countryside and beaches, fresh food, and she loves going to the shop every morning to get her fresh baguette! I've enclosed a couple of photos of Kaya at her new home in Roscanvel. Thank you and all the Jetpets team and partners for taking such good care of her during this long journey. Kind regards Nathalie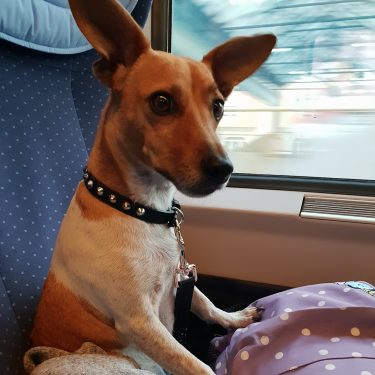 MAY 2019
Hugo
to Frankfurt, Germany
Hi Rachael, Thank you for all your help! Hugo arrived safe in Germany and is loving his new surroundings! Thanks again! Marit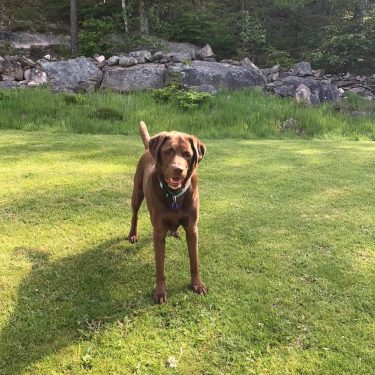 MAY 2019
Alfred
to Stockholm , Sweden
Hi Simone, Sorry, time has flown by, have been meaning to write a huge Thank You to you along with photos of a very happy Alfred!! You provided the most amazing service to us and we can't thank your enough for helping us getting Alfred to Sweden with such short notice. He arrived happy and healthy to Stockholm and it was easy for ryan to pick him up as all paperwork was done perfectly:) Thanks again and please see attached photos. Thanks, Maja, Ryan, Alfred, Lilly & Milo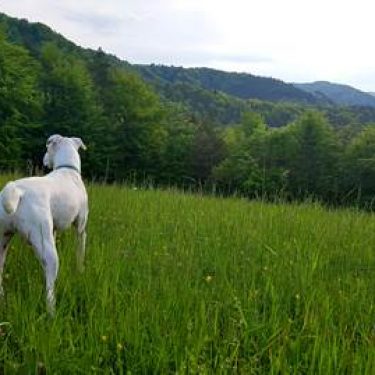 MAY 2019
Tyson
Sydney to Zagreb, Slovenia
Hi Rachael Tyson has arrived safe and sound to Zagreb in is all settled in here in his new home in Slovenia. Here you have a few photos of him enjoying himself. Thank you for all your help and for bringing him safely across the ocean. Kind regards, Monika
Setting the highest standards of care
Jetpets Melbourne has become the first pet transport company in the Asia Pacific Region to be awarded The Centre of Excellence for Live Animals Logistics (CEIV) Certification, and is one of only five companies in the world to have received the honour.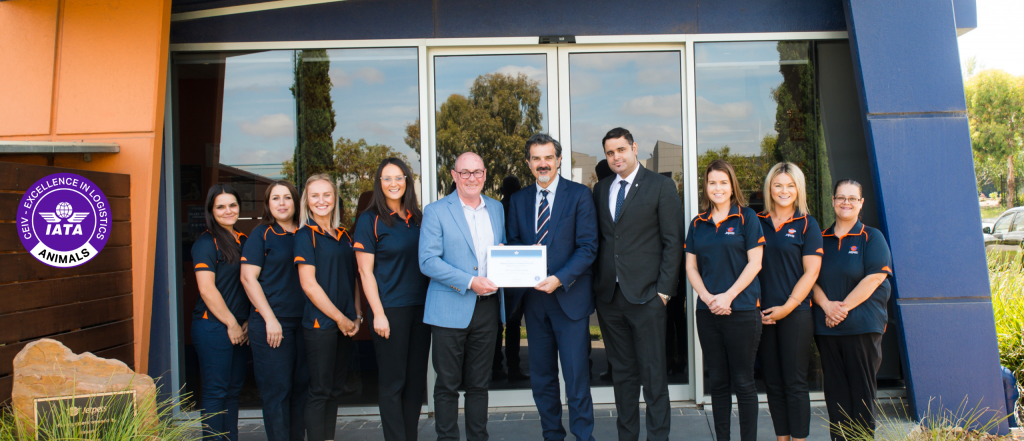 "Jetpets customers can be confident that their precious animals are traveling in safe and healthy conditions" – Glyn Hughes, IATA Global Head of Cargo
Mark & Mya's Jetpets Experience
We'll help you make your pet's transport to Europe smooth and stress-free
Our Pet Travel Consultants:
Find out all about your pet and ensure they are treated as a VIP – very important pet!
Provide expert advice on preparing your pet for international travel, covering EU's pre-travel documentation and vetwork requirements
Help you decide on the best airline-approved travel crate to ensure your pet travels comfortably, including a stay dry fleece mat
Arrange for your pet's travel crate to be delivered to your home prior to your relocation – this is a great time to help familiarise your pet with their travel crate
Book your pet on the most direct flight to Europe
Arrange a comfort stop along the way to ensure your pet has a break between their flights
Can arrange a door-to-door pet transport service, from your home in Australia to your new residence in Europe
Prepare your pet's personalised itinerary
Contact us via our 24-hour customer service line should any concerns or questions pop up
Our Resident Vets:
Specialise in international animal transport to Europe and can provide all animals with the correct treatments they need before travelling
Will ensure all documents and treatments for Europe pet travel are completed accurately for a hassle-free relocation
Can come and visit you at home as a complimentary part of our service (state dependent)
Will give your pet a health check at our Jetpets Transit Lounge prior to their flight
Our Pet Handlers:
Can personally come to your house and professionally fit your pet to the perfect sized crate (in metropolitan areas) prior to your pet's trip to Europe
Will take care of your pet on the day of travel, showering them with plenty of love, attention and walks
Check your pet in for their flight at the airport, ensuring they have been to the toilet and have plenty of water available for a comfortable flight
Will provide pet travel updates to keep you informed how their journey is progressing
Our Pet Transit Lounges:
Jetpets Transit Lounges allow for priority pet check-in
Are conveniently located near major airports in Melbourne, Sydney, Brisbane and Perth so you don't have to deal with airport traffic
Your pet will be able to have a stretch and relax out of their travel crate before their flight
Provide peace of mind knowing your pet will be taken care of if their flight is delayed or cancelled
Our resident vets are located at our pet transit lounges to ensure your pet is fit to fly
Did you know?
The captain of the aircraft is aware that your loved one is on board their flight
The captain will set the temperature to approx. 18 degrees Celsius so that the animals are comfortable
The cabin is dimly lit so that your loved one can see what is going on around them
What we feel and hear in the cabin of the plane is the same as what animals experience (except in a travel crate they have much more leg room than us!)
Behind the Scenes at the Airport
Gallery
---
FAQs – International Pet Transport to Europe
Q: Can I move my dog to Europe?
Yes, you can, you just need to follow a few important rules. Your pet will need to be microchipped, hold a pet passport or third-country official veterinary certificate, have a valid vaccination against rabies and other requirements, depending on where your pet will be travelling from. You must also fly within five days of your pet for the move to be considered "non-commercial".
Jetpets can provide you with all the advice you need for your pet to travel to Europe, including ensuring that all documents, vetwork and treatments are accurately completed, to ensure an easy and stress-free experience.
Q: How do you transport pets overseas to Europe?
Jetpets transports pets by air, with trusted airline partners. We help you to organise an itinerary with the most direct flights possible, to ensure your pet's safety, comfort and welfare throughout the journey.
Q: How much does it cost to fly a dog to Europe?
There are many factors that go into pet transport prices, including flight routes and destinations, size and weight of your pet, level of service provided and more. With Jetpets, you can rest assured that our quotes can be made all-inclusive, delivering a boutique experience for you and your pet – no hidden costs or surprises. We follow strict internal and external policies to ensure your pet's comfort and safety during travel, so our pet transport prices already include full-service provisions such as organising comfort stops for your pet along their journey and collecting your pet from the airport should there by a flight delay or cancellation.

Your Jetpets pet travel consultant will talk you through all the available options, as well as provide you with a customised itinerary and quotation for your pet's travel to Europe.
Q: Do dogs needs passports in Europe?
You don't need a pet passport for your pet to travel from Australia to Europe but you can obtain the passport once you've reached your EU destination, if you plan on travelling between countries in the European Union.  The application process is simple, as you will already have all of the documentation used to imported your pet to Europe to begin with. An EU Pet Passport contains all of your pet's relevant history and vetwork documentation, such as vaccinations and microchip number, in a single location.