Your Interstate and International Pet Travel Experts
We provide a complete door-to-door pet transport service within Australia and to any destination in the world
With over 28 years' experience providing safe pet transport for fur babies in Australia and around the globe, Jetpets is widely regarded as Australia's leading pet travel experts. Flying animals with trusted airline partners within Australia and to key destinations including New Zealand, Europe, Asia, Africa, North America and South America, we pride ourselves in providing first-class comfort for dogs, cats, zoo and exotic animals alike.
We provide a complete door-to-door pet transport service from and to any destination in the world
Some of our most popular pet transportation destinations include:
We're here for you and your furbaby
Here's what our customers are saying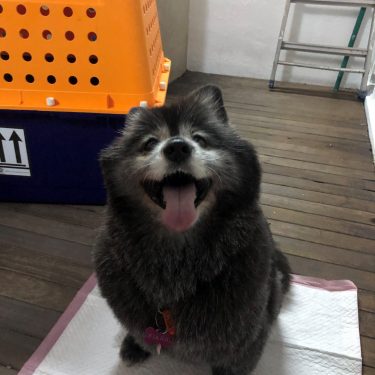 MARCH 2020
Kiara
Melbourne to Singapore, Singapore
Hi Aleesha, Kiara has arrived safely in Singapore and she's adapting quite well especially to the heat so far! I just wanted to thank you and Jetpets team for being so incredibly professional and accommodating with Kiara and all my concerns. Having constant updates and being kept in the loop on Kiara's travel was great comfort. Traveling with Jetpets was such an amazing experience for Kiara and I, and it definitely took a lot of stress and worries off my shoulder with regards to moving back to Singapore. I can't thank you and Jetpets Team enough with facilitating and helping with the move. Kimberly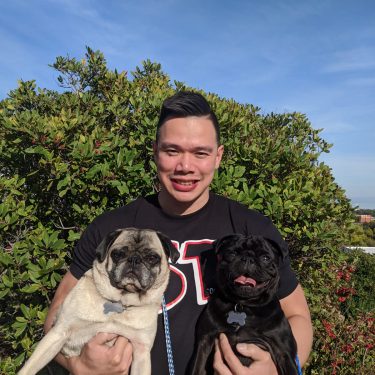 MARCH 2020
Bruce & Jet
Sydney to San Francisco, United States
Hi Aleesha! Bruce and Jet have landed safely in our arms in San Francisco. I just wanted to thank YOU and the entire Jet Pets and Pet Express teams for helping us with this process from Australia to America. I especially appreciate how easy you made it for us when we had to reschedule the flight with such short notice because of my husband's emergency knee surgery. Thank you for making it so seamless and for taking such great care of our babies. I cannot sing your praises loudly enough. Sincerely yours, Vicky :)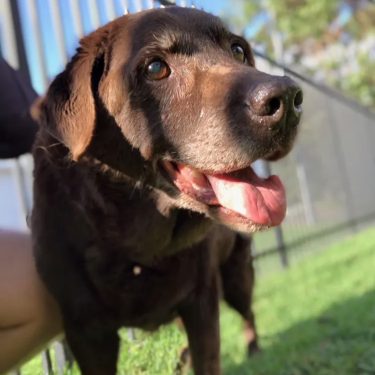 FEBRUARY 2020
Taylor
Melbourne to London, United Kingdom
Jetpets looked after the move of elderly chocolate Labrador 'Taylor' from the Mornington Peninsula, Melbourne to Swindon, UK. As he is over 16, we were very concerned about his welfare, but received great advice and support initially from Paige who managed the whole move, and from all of the pet handlers and staff who clearly are great at their work but also love the animals. Jetpets ensured we had the correct vet advice, a journey for Taylor with appropriate rest breaks given his age, and sure enough he arrived safe and very well on schedule. So a big thanks to all of the Jetpets team, we loved the constant updates, the photos of Taylor along the way which kept us updates and gave us real peace of mind. Well done to the whole organisation, and congratulations on delivering such great service.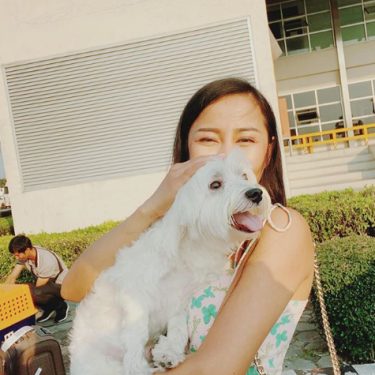 FEBRUARY 2020
Buddy
Sydney to Bangkok, Thailand
Safety and best care from Jetpets team. Thank you for look after my dog (Buddy)with a long flight from Sydney To Bangkok. Great experience and highly recommended Jetpets. ❤️❤️❤️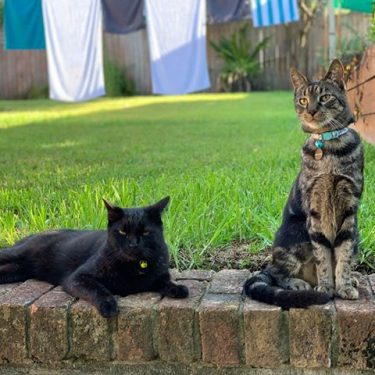 FEBRUARY 2020
Kevin, Bean & Jack
Perth to Newcastle, Australia
I just wanted to say a huge THANK YOU to all of the Jetpets people right from booking through to the safe delivery of my three fur babies, Kevin, Bean and Jack from Perth to Newcastle on the 10th and 11th of Feb. Your people are AWESOME! I can't thank each and every one of you enough for caring for my children the way you did!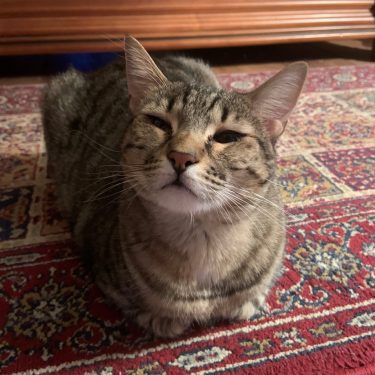 FEBRUARY 2020
Daisy
Sydney to Dublin, Ireland
Hi Kate and Jetpets team, I just wanted to say a big thanks to the whole team for looking after Daisy and delivering her safely to us after journey over to Ireland.  She is settling in to the new house here, we both have jet lag.. she is very affectionate but sleeping n eating times are a bit off our usual routine. Thanks again to all at Jetpets for making this all happen and keeping our little family together, we couldn't have done it without you all. With kind regards, Donal & Paul & Daisy xoxo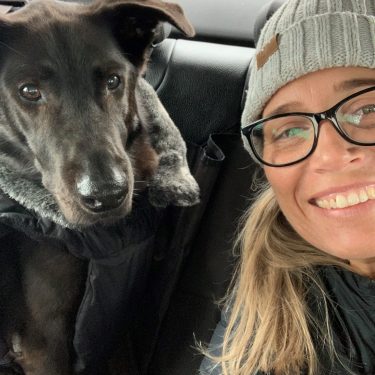 FEBRUARY 2020
Roxy
Brisbane to London, United Kingdom
Hi Dipkesh We were so excited to see Roxy today. We have been so happy with everything. From the moment I rang for a quote to the moment of picking her up when landed. She travelled well, enjoyed the updates from your team during travel and has settled nicely. Bit colder here so she has a new jacket and bed which she loves. Thank you for all your amazing effort in making Roxy's travel a pleasant experience and the peace of mind you gave our family through the transition of moving her to our new home overseas. Kind regards Simone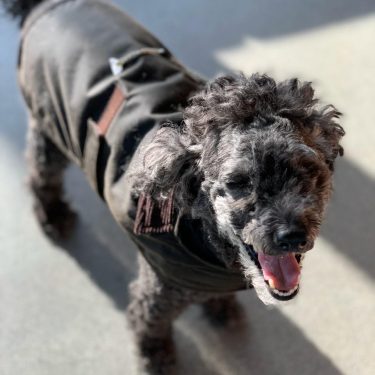 FEBRUARY 2020
Bandit
Perth to London, United Kingdom
Bandit is with my husband in London. But first, I can't be more happier and thankful to know that he's healthy and alive. He was full of energy and so happy to see my husband yesterday at Heathrow, he cried with happiness that he was reunited with family again. He's so happy and running around our London home. He get jet lagged later in the evening and crawled under the blanket as usual. Lol. I can't wait to see him later today. I was so worried about the worse, considering he has never been out of my sight before, thank you so much Jetpets. Thanks for returning my hope. Jeremie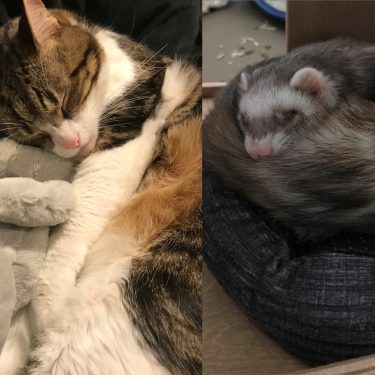 FEBRUARY 2020
Scarecrow & Mina
Melbourne to Toulouse, France
Hi Justin, Thank you again so much for everything that you have done for us. Mina and Scarecrow have arrived safely and have settled in well already. Finally, our apartment feels like home :) We wish to convey as much as we can how much your understanding and patience has meant to us. Without your professionalism and care we would not have been able to have been able to get them here and the hole in our hearts would have been too great to give living overseas a crack. You helped us get here and we will never forget what you have done for us. We hope that you have had an excellent start to the year and wish you every success with whatever your future holds. Alicia and Aidan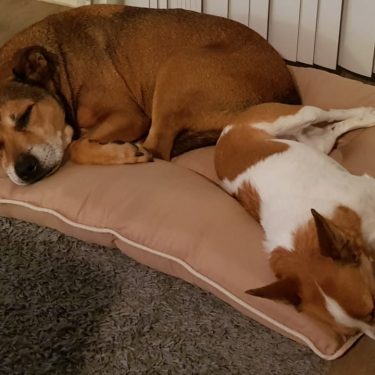 FEBRUARY 2020
Bert & Kuda
Brisbane to Denver, United States
I cannot speak highly enough of the team at Jetpets in Brisbane! We have just relocated to the USA and they have made the entire process for both our doggies a breeze. They made it safe and sound, great communication throughout the process from start to finish. I would highly recommend Danielle, Mike and Aleesha @ Jetpets. Thank-you all so much! Bert and Kuda say woof! Thanks for the love and pats from all the staff!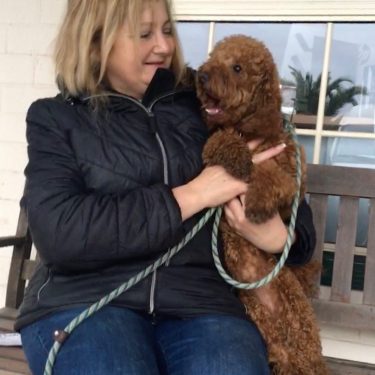 JANUARY 2020
Milo
Melbourne to Nadi, Fiji
My dog arrived from Melbourne to Fiji after spending five nights at a five star boarding in Melbourne, just like I had dropped him off. I can't thank the Jetpets team enough for their outstanding customer service and professionalism. Special thanks to Dipkesh and Dr. Kess. I hardly had any questions as they are so efficient. Everything about their team, extremely friendly and professional staffs, the communication, timings, vet work, the vet, pick up and drop off, the booking portal, the ease of payment, just so easy and such a peace of mind knowing your pet is in good hands! We had such an amazing experience with them all. We will be recommending Jetpet highly to all our friends. Very happy customers here and they all definitely deserve a 5 star review!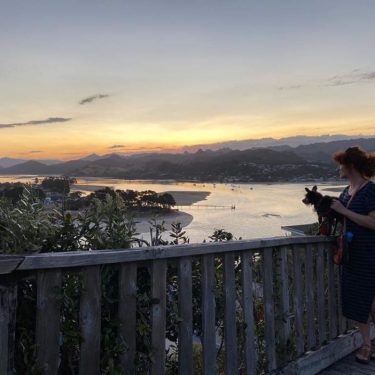 JANUARY 2020
Poppy
Sydney to Auckland, New Zealand
Arrived in NZ from the South Coast of OZ ...very happy to breath the fresh air and have had my Poppy dog so well looked after and monitored during the 30 hr transit period from my house to boarding facility at airport terminal ..flight and then customs ..it went so smoothly and you took away all the angst that such a journey could have had....and for that part I am so grateful to the team at Jetpets.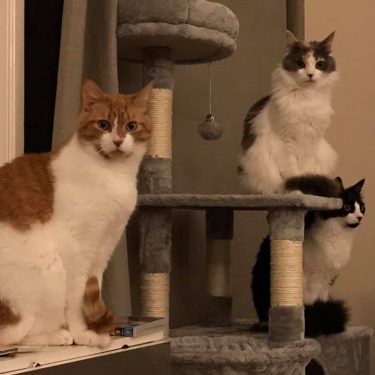 JANUARY 2020
Ginger, Salem & Motley
Sydney to Edinburgh, United Kingdom
Thank you Jetpets for helping us board the cats to keep them safe from the bushfires and sending them safely to the UK. This is the second time we have used you for pet travel. Both times the cats have arrived with care and ease. Thank you to all who helped us.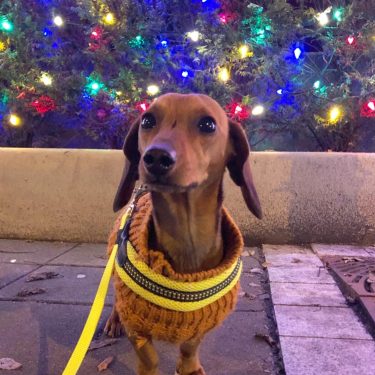 DECEMBER 2019
Nisa
Melbourne to Vancouver, Canada
Hi team, The experience which we've had from end-to-end has been exceptional and I have nothing but praise for Jetpets and the wonderful and professional service provided throughout the whole move from all the staff involved. Keep up the fantastic work and I'll be sure to spread the good word to all my fellow pawrents. Kind regards Kim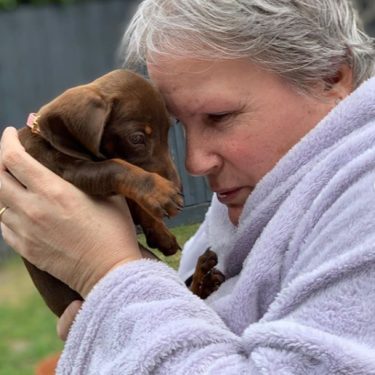 DECEMBER 2019
Macy
Dubbo to Melbourne, Australia
Thank you all for your loving care of our sweet girl. She was so well looked after, we couldn't have asked for a better service! From tracking her flight to seeing her arriving safely and laying eyes on her for the first time, you guys made it all possible! Thank you.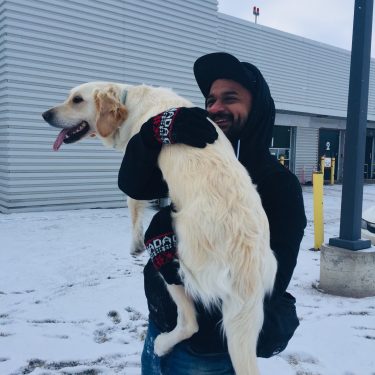 NOVEMBER 2019
Kiera
Perth to Edmonton, Canada
Hi Kate, Our girl is finally here! And we couldn't be more thankful to you and your team for a seamless transfer. Here is a picture of Kiera with her Dad at the customs collection point in Edmonton airport. We are more than happy for you to share this on your social platform. We will definitely use your services when we need to transfer Kiera again and would also recommend you to all the our friends. Once again, thanks to you and your team, so so very much for looking after our kid.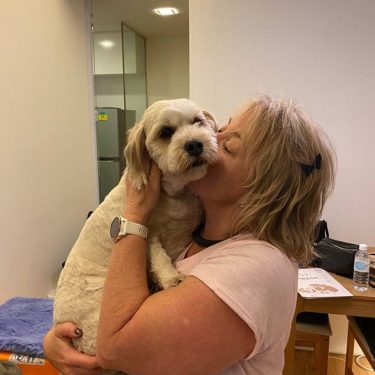 NOVEMBER 2019
Charlie
Sydney to , Singapore
Kate, I cannot thank you enough for your amazing kindness, compassion and exceptional customer service for both me and Charlie over these few months. There is no way he or I would've got here without you. You are an absolute superstar. Cheers, Pipster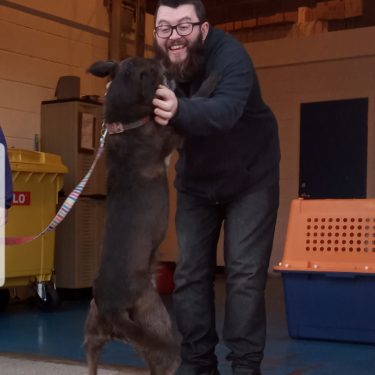 NOVEMBER 2019
Meekah
Melbourne to Edinburgh, United Kingdom
Hey Justin, We are very happy to have Meekah back with us. Everything went so smoothly! Thank you for sending us the picture and report card before she took off too, it put our minds at ease a little bit. She was so happy to see us and is in good spirits, we can tell she was well looked after on her journey. We wouldn't hesitate to recommend you to anyone travelling with pets! All the best, From a pair of very grateful dog parents.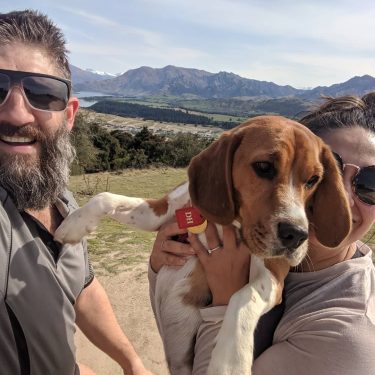 NOVEMBER 2019
Glen & Doug
Sydney to Christchurch, New Zealand
I could not say a nicer word about Jetpets! They were absolutely wonderful during our recent move from Sydney to NZ. The move itself was stressful enough for us, but knowing that both our cat and dog were well looked after made it so much easier. Jetpets are with you every step of the way and always super friendly and helpful. Thank you so much for getting Glen and Doug to their new home, that was really the most important part of the move to us! :)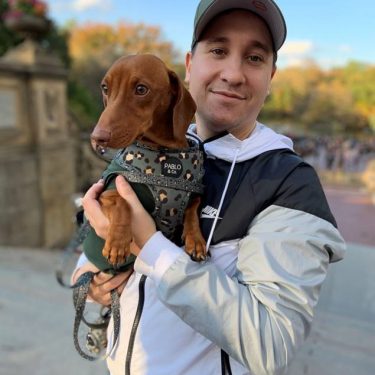 NOVEMBER 2019
Linguine
Melbourne to New York, United States
Hi Paige, Sandii and Jerry Just wanted to say a big thank you from Jen and I for helping getting our little boy to us. We had such a wonderful reunion and he was so happy to see us. Lots of kisses, cuddles and dancing. He is settling into his new surroundings well. Loves all the different smells! Thank you so much again for making his journey home seamless and keeping us up to date Rob
How Pet Travel Works
Jetpets is Australia's leading pet transportation company. Our in-house team of pet travel consultants, pet handlers and resident vets are passionate about caring for your pets, ensuring your peace of mind. Whether you're going on a well-deserved holiday, organising a relocation or welcoming a new family member, we will be there every step of the way and provide regular pet travel updates.
1.

Call us for expert pet travel advice
2.

We select the most direct flights
Itinerary inclusions
Travel crate – we select the perfect sized crate
Flights – we select the most direct flights through one of our reputable airline partners
Collection & Delivery – we provide different levels of service covering door to door, or from and to transit lounges and/or the airport
Pet accommodation – need time to settle into to a new home? No problem, we'll organise pet accommodation.
Moving Overseas? – we can prepare all documentation and the vet work schedule to meet country of entry requirements
3.

We can pick up from home and provide you with pet travel updates
4.

We will reunite you with your pet and deliver to your home
Why Choose Jetpets?
Click on the tabs below to learn more
LATEST NEWS
Keep up-to-date with the latest Pet Travel and Jetpets news.
Swipe to see more