Highly Qualified Team of Animal Experts
The Jetpets team of accredited Vets and Pet Handlers are highly experienced and have certifications ranging from Animal Handling to Vet Nursing, Animal Psychology and Pet Behaviour. As a combined team, they are passionate and dedicated to ensuring the safety and well-being of your pet before and after their flight.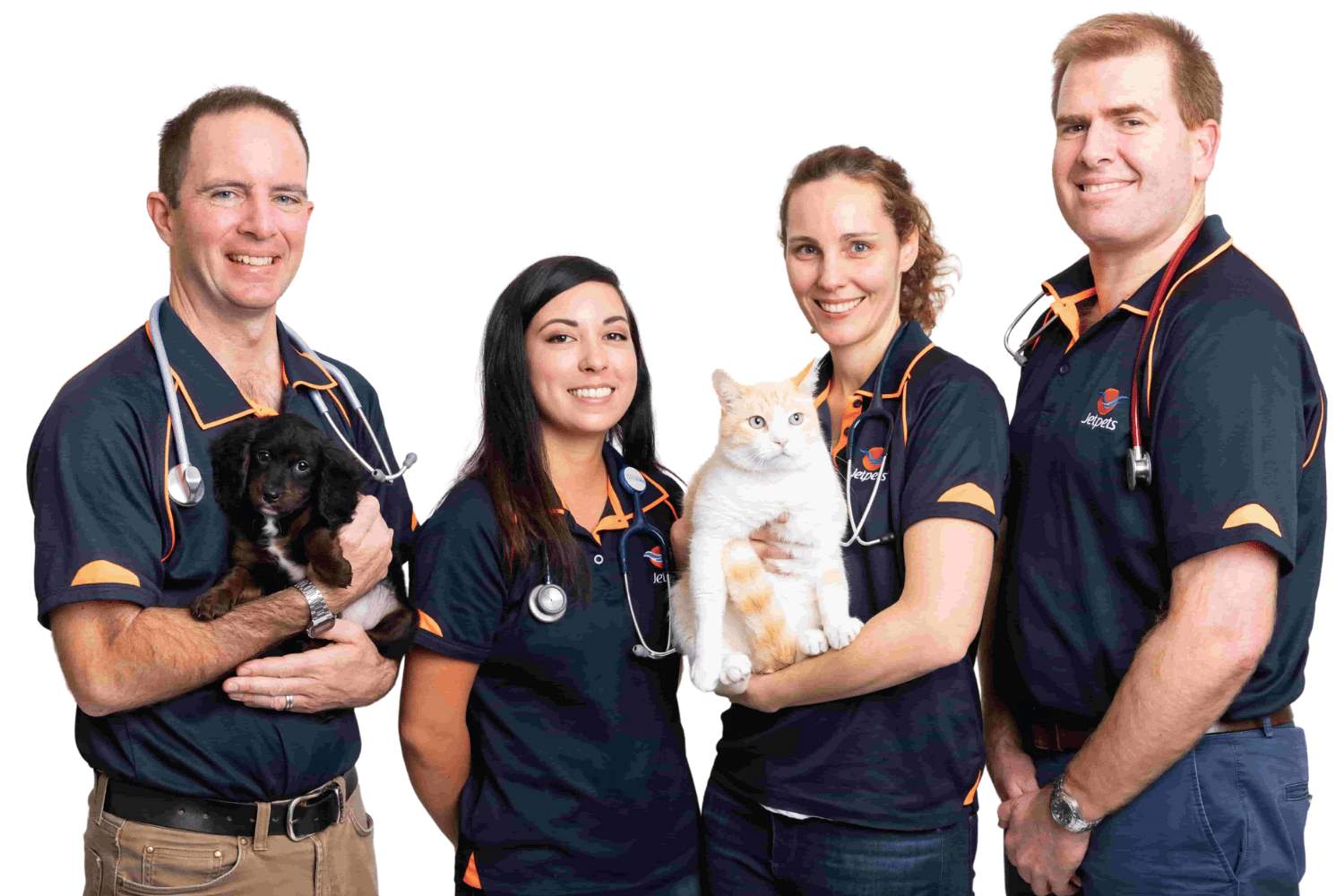 Jetpets Resident Vets
What sets us apart from other Pet Transport companies is our highly experienced Veterinary Team across our Pet Transit Lounges in Melbourne, Sydney, Brisbane and Perth. All Jetpets Vets are export accredited, so for international pet travelers, our team can conduct pet-travel health checks, provide treatments as required and assist with all pre-flight documentation where necessary. Our Veterinary experts are the experts when it comes to international travel and ensuring your furbaby is looked after and well prepared leading up to their departure.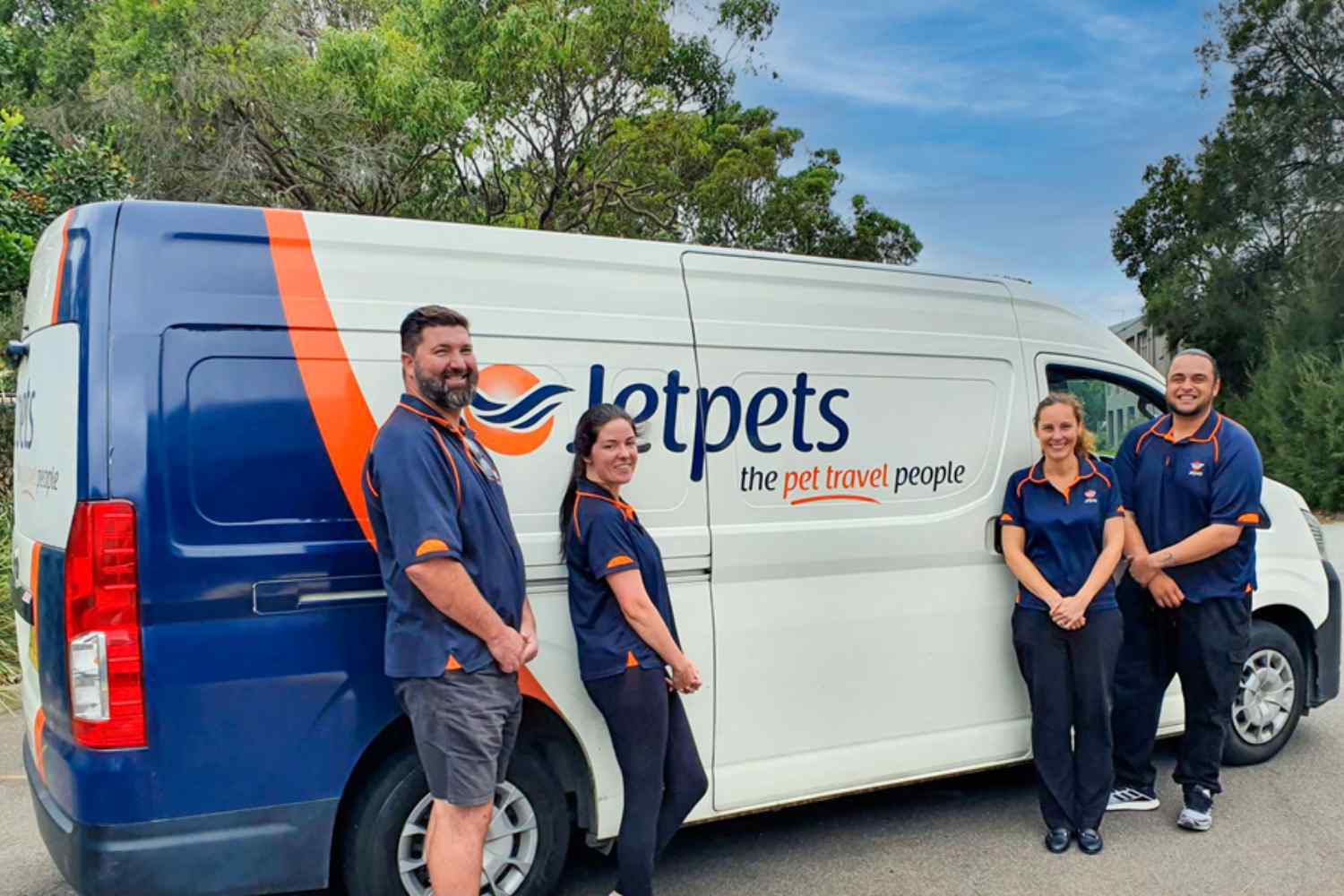 Pet Handlers
As animal lovers themselves, Jetpets Pet Handlers are kind-hearted and caring people who have the very best job – reuniting families with their pets!  The Jetpets Pet Handlers are renowned for their expertise, care and understanding when handling all Jetpets animals. Our trusted Jetpets Pet Handlers team will check your pet in for their flight at the airport, ensuring they have been to the toilet, have plenty of water available for a comfortable flight and provide Pet Travel Updates to keep you informed for complete peace of mind.
Above and Beyond, Jetpets Pet Handlers will:
• Get to know your pet, especially if your pet has pre-travel jitters, the team will give them plenty of love, attention and walks
• Help you make sure you've got the right-sized airline-approved travel crate to ensure your pet's safety, comfort and welfare during travel when flying internationally
• Collect your pet and check them in at the airport
• Take your dog for a walk so they can have a sniff and play outside of their crate when your itinerary includes a comfort stop at our Transit Lounge
• Let your Cat explore our cattery if their itinerary includes a comfort stop at our Transit Lounge
• Deliver your pet to your home or their final destination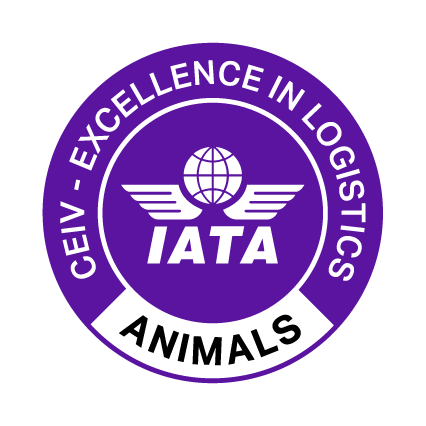 Trusted By The Industry's Leading Organisations – CEIV Accredited
Our team of pet handlers undergo comprehensive and ongoing training and support, following our strict quality systems and IATA (International Air Transport Association) regulations. Jetpets is proudly the first and only company in Australia to be CEIV accredited in the transportation of live animals.  We are committed to leading the way in best practices for pet transport across Australia and internationally.

Need To Book In Your Pet's Transport?
Whether you're travelling interstate or overseas, our team is ready to assist you with any queries you may have about your upcoming travel. Check our interstate and international services for more information or speak to one of our pet travel consultants on 1300 452 115.
---
Frequently Asked Questions
Q: Do Pet Travel Updates Apply For All Flights?
Pet travel updates are applicable when the pet is travelling via a Jetpets transit lounge location, and where the itinerary is for a transit lounge or door-to-door service.
Q: What Happens If My Pet's Flight Is Delayed Or Cancelled?
We can also transport your pet from the airport back to our transit lounge if your pet's flight is delayed or cancelled.
Q: Will The Pet Handler Give My Pet Time To Relax Before Their Flight?
Yes, giving them time and space to relax outside of their crate. Applicable for flight delays of more than 3 hours in major airports.