International Travel From Australia
Jetpets can provide a complete door to door transport service from Australia to any destination in the world. We set the highest standards of care for pets travelling overseas with our in house team of pet travel consultants, resident vets and pet handlers. We have our own people and operations in Australia and across the globe.
We transport all animals, including dogs, cats and any other pets. Your pet's comfort, safety and welfare is our number one priority, giving you complete peace of mind. If you want the best for your pet and a stress free relocation choose Jetpets.
Why Choose Jetpets?
Customer Feedback: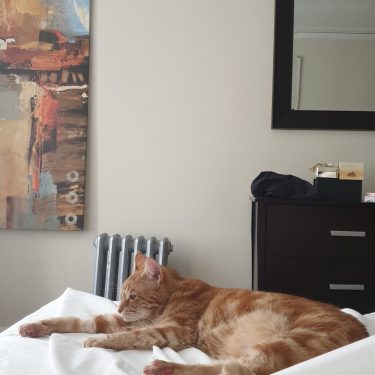 SEPTEMBER 2019
Parker and Nova
Sydney to San Francisco, United States
Hi Kaye They're settling in to their new home and I've attached a couple of photos for you of them looking very relaxed in bed and one of Parker surveying her new kingdom. Thank you to the whole Jetpets team for all of the help and support over the last few months. You took the stress out of the experience for us and I really appreciate everything the team did. All of our questions and concerns were addressed so quickly and I don't think we could have gotten through it without Jetpets! Thank you again for getting our beautiful little ones over here safely with us. Kind regards Tenielle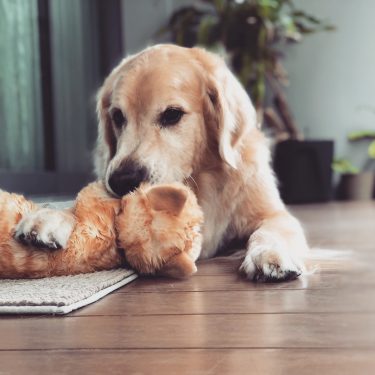 AUGUST 2019
Biscuit
Melbourne to , Hong Kong
I would highly recommend Jetpets to anyone and everyone who's looking into relocating their fur babies. I'm one of those paranoid dog parent who was losing sleep months prior to Biscuit being relocated from Melbourne to Hongkong. But they made the entire process much more endurable for all of us. Extremely professional and prompt. Ready to answer and attend to all queries and requests even beyond their scope of work. A special shout out to Biljana, Aleesha and all the pet handlers for taking such great care of Biscuit during the entire process. We are very greatful to the entire team for being with us through this and I'm sure Biscuit who's now back with us all safe and sound would wag his tail to it! Thanks again for all the efforts and the great work!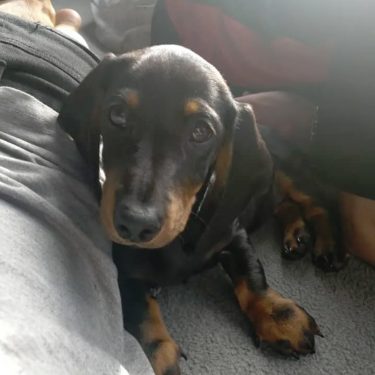 AUGUST 2019
Frankie and Minnie
Armidale to Auckland, New Zealand
Justin was AMAZING!!! He made magic happen from two opposite ends of the country to bring our two babies together to fly over to us here in NZ. Minnie and Frankie's travel was co-ordinated so smoothly considering they had to be jointly co-ordinated together but so far apart to make the same flight! This was an amazing experience and we have Justin and JetPets to thank for that! Thank you also to Tineshea-Lee from JetPets NZ who allowed Minnie and Frank to stay overnight at headquarters as their flight was in too late for me to pick them up 🙂 Amazing Amazing Amazing!! Will always be requesting Justin for future needs.
AUGUST 2019
Zoe
Brisbane to Chicago, United States
Hi Justin, Thought I would touch base to let you know Zoe has settled in well!  Attached are a couple of pics of her - she couldn't be happier.  Thanks so much for all your help with her move - you really made it easy! Kind regards, Amanda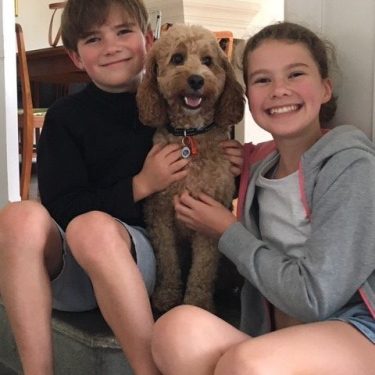 JULY 2019
Kobi
Perth to Oslo, Norway
Hi Lochlan, Kobi arrived safe and sound in Oslo yesterday. Thankyou for all your help getting him here! Photo attached. Many thanks, Hayley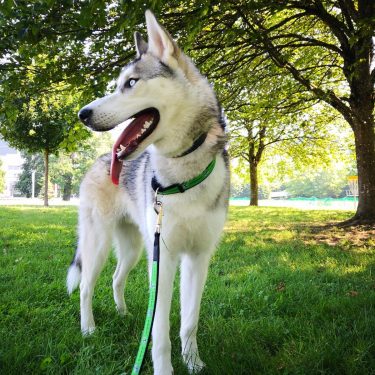 JULY 2019
Loki
Melbourne to Geneve, Switzerland
Hi Jasmine, Thank you for taking the time to follow up with us. I have to say, we have been very impressed with the services, from Loki's vaccination, pick up and also your partner ACE in Switzerland who contacted us for each step of the process (including live pictures on Whatsapp!! 🙂 ). See attached some pictures of Loki just after landing and also in Lyon. Thanks again, Best regards Olivier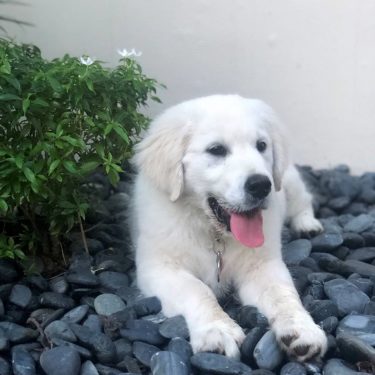 JULY 2019
Bailey
Sydney to , Singapore
Hi Simone, Thanks for your help in getting Bailey to Singapore. She was very tired from the flight but recovered after a good night's rest and is now settling well into her new forever home. Here's a picture of her in our garden 🙂 Lynette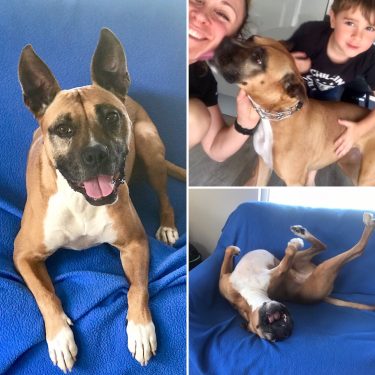 JULY 2019
Gizmo
Alice Springs to London, United Kingdom
Hi Rachael! Thanks for all of your help! Gizmo arrived super wiggly and happy yesterday! We are very appreciative of all your and Jetpets' work! Thanks and take care, Amelie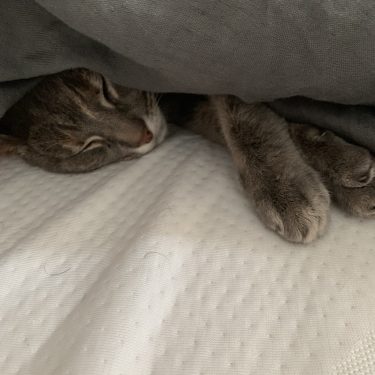 JUNE 2019
Bella
Melbourne to Kuala Lumpur, Malaysia
Hey Justin, Great to hear from you. Bella arrived home from quarantine today and we're so happy to have her with us. I just want to thank yourself, Dr Jade, Rose and Mayz for all your hard work and caring for our Bella. With the numerous calls and texts from myself, I always received prompt responses and reassurance - this meant so much to me. Particularly the video call with Bella 🙂 I visited Bella in quarantine every day and was pleasantly surprised at what a peaceful place it was. I am also appreciative at the access to Bella I was given and the wonderful people who care for the animals. Please find attached a photo of Bella taken a little earlier today. Thank you again Justin and I will be in touch when we're planning on returning to Australia. Best regards, Madeleine
See More Customer Feedback
Mark & Mya's Jetpets Experience
Our team of pet travel experts can manage every aspect of your pet's relocation:
Our Pet Travel Consultants:
Find out all about your pet. Regardless of whether your pet is a dog, cat, rabbit or guinea pig they are all treated as VIP's – very important pets!
Provide expert advice on preparing your pet for international travel including quarantine and customs requirements
Decide on the best sized travel crate to ensure your pet travels comfortably, including a stay dry fleece mat
Arrange for your pet's travel crate to be delivered to your home prior to your relocation
Arrange a stay dry fleece mat for your furbaby's crate to keep them comfy and dry
Book your pet on the most direct flight
Arrange a comfort stop along the way
Can arrange a door-to-door transport service
Prepare your pet's personalised itinerary
Our 24 hour customer service line ensures we are contactable every step of the way
Can even take care of your flight to match your pet's itinerary through Jetaway travel
Our Resident Vets:
Are experts in overseas pet travel and can provide dogs and cats (and other pets) with all the correct treatments they need to travel to their destination
Will ensure all documents and treatments for overseas travel are done accurately to ensure a smooth relocation
Can come and visit you at home as a complimentary part of our service (state dependent)
Will give your pet a health check at our Jetpets Transit Lounge prior to their flight
Our Pet Handlers:
Can come to your house to personally and professionally fit your pet to the perfect sized crate (in metropolitan areas) prior to your pet's overseas travel
Will take care of your pet on the day of travel, giving them plenty of love, attention and walks
Check your pet in for their flight at the airport, ensuring they have been to the toilet and have plenty of water available
Will provide updates on your pet, including in the lead up to flights
Our Pet Transit Lounges:
Jetpets Transit Lounges allow for priority pet check in
Are conveniently located near major airports to save you the hassle of airport traffic and parking at the freight department
Your pet will be able to have a stretch and relax out of their travel crate before and/or after their flight
Provide peace of mind knowing your pet will be taken care of if their flight is delayed or cancelled
Our resident vets are located at our pet transit lounges
Did you know?
The captain of the aircraft is aware that your loved one is on board their flight
The captain will set the temperature to approx. 18 degrees celsius so that the animals are comfortable
The pets cabin is dimly lit so that your loved one can see what is going on around them
What we feel and hear in the cabin of the plane is the same as what animals experience (except in a travel crate they have much more leg room than us!)
Behind the Scenes at the Airport
Gallery