International Pet Travel From Australia
Important Information – New Enquiries
Now that International borders are open, we are currently experiencing an unprecedented amount of enquiries. As such, we are currently NOT taking any new enquiries over the phone. We kindly ask you submit your enquiry via our online form. We appreciate your patience at this time.
Jetpets can provide a complete door-to-door international pet transport service from Australia to any destination in the world. We set the highest standards of care for pets travelling overseas with our in house team of pet travel consultants, resident vets and pet handlers. We have our own people and operations in Australia and across the globe.
We transport all animals, including dogs, cats and any other pets. Your pet's comfort, safety and welfare is our number one priority, giving you complete peace of mind. If you want the best for your pet and a stress-free international pet transport experience choose Jetpets.
Why Choose Jetpets?
Customer Feedback: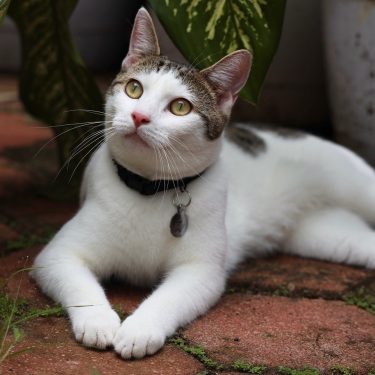 JANUARY 2022
Joey
Adelaide to Jakarta, Indonesia
I hope you had a great Christmas and New Year! We reunited on Christmas eve and Joey is settling very well. The first day we reunite, we could see Joey's excitement when he saw us from far, it was the best feeling ever! Since it was the hardest 11 days for me being apart from Joey. Thank you for being fantastic, Jetpets team! I am very happy to choose Jetpets for the whole process and would definitely recommend to anyone who wants to relocate their pets. It was very easy to communicate with the agent and I really love the given updates (with PHOTOS!) of Joey. A special thanks to you Rachael, for being awesome since day one I enquired about Joey's relocation. The process was all stress free and your partner here is also fantastic! It's all worth it! Thanks a million! Have an awesome day, Rachael! Thanks again!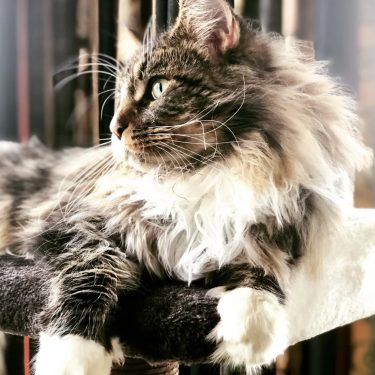 MARCH 2020
Niko
Brisbane to Christchurch, New Zealand
We received updates every step of the way when we moved our cat from Australia to new Zealand. Everything was very well organised and we have Niko back with us. He has been looked after very well during his travels and has settled exceptionally well in his new house and country. Very happy!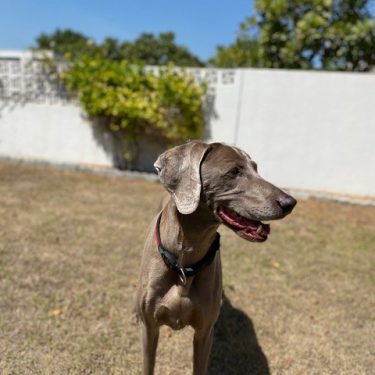 MARCH 2020
Hunter
Melbourne to Dubai, United Arab Emirates
Hi Dipkesh, Hunter arrived safely!!! It was quite a long process with all the paperwork at Dubai Airport, but we finally reunited with Hunter at about 3am Thursday morning! He was a little disorientated at first, but as you can see from the attached photos, bounced back really quickly the next day, and has made himself right at home! Thank you so much for all your help with managing the process - its pretty special to have our fur baby with us again! Taleana, Stuart & Hunter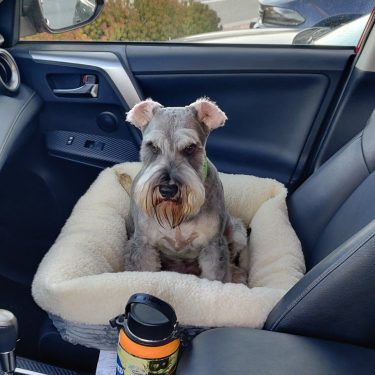 MARCH 2020
Reggie
Brisbane to San Francisco, United States
Our beautiful boy Reggie arrived safe and perky and was united with his new best friend and my son in California. He was in great spirits and was taken care of so well we were totally pleased.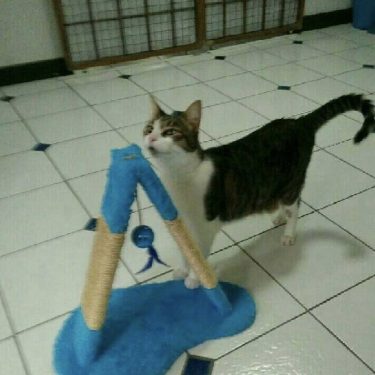 MARCH 2020
Whisky
Sydney to Bangkok, Thailand
Hi Aleesha Thank you and all the Jetpets team so much for all your expert help in getting Whisky to Thailand. We were a little anxious about the whole thing but you and your company made the process very smooth, easy and hassle-free! Whisky is now residing at Pooky's brother's place in Bangkok and is very happy at his new home. Some photos of him are attached. Many thanks once again, we are very grateful for your professional help! Kind regards Phillip and Pooky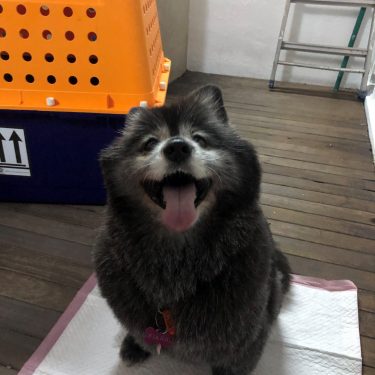 MARCH 2020
Kiara
Melbourne to Singapore, Singapore
Hi Aleesha, Kiara has arrived safely in Singapore and she's adapting quite well especially to the heat so far! I just wanted to thank you and Jetpets team for being so incredibly professional and accommodating with Kiara and all my concerns. Having constant updates and being kept in the loop on Kiara's travel was great comfort. Traveling with Jetpets was such an amazing experience for Kiara and I, and it definitely took a lot of stress and worries off my shoulder with regards to moving back to Singapore. I can't thank you and Jetpets Team enough with facilitating and helping with the move. Kimberly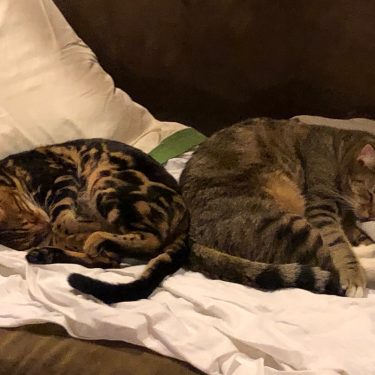 MARCH 2020
Buttons & Sushi
Brisbane to Paris, France
Hi Kate, Just a quick email to thank you again for the amazing job you have done with your team! Our babies are going very well. They are recovering from jet lag. Have a great week. Warm regards Virginie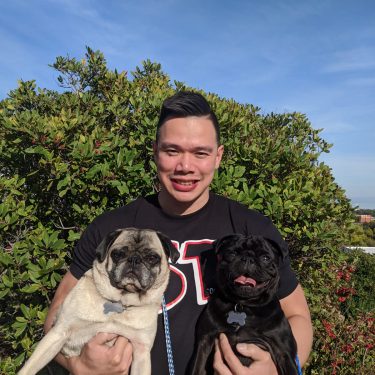 MARCH 2020
Bruce & Jet
Sydney to San Francisco, United States
Hi Aleesha! Bruce and Jet have landed safely in our arms in San Francisco. I just wanted to thank YOU and the entire Jet Pets and Pet Express teams for helping us with this process from Australia to America. I especially appreciate how easy you made it for us when we had to reschedule the flight with such short notice because of my husband's emergency knee surgery. Thank you for making it so seamless and for taking such great care of our babies. I cannot sing your praises loudly enough. Sincerely yours, Vicky 🙂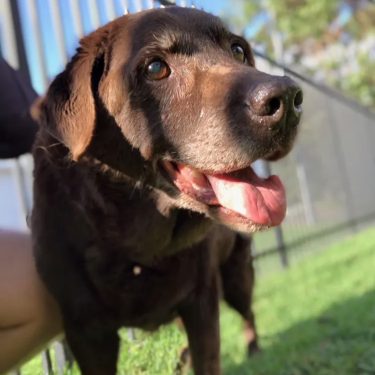 FEBRUARY 2020
Taylor
Melbourne to London, United Kingdom
Jetpets looked after the move of elderly chocolate Labrador 'Taylor' from the Mornington Peninsula, Melbourne to Swindon, UK. As he is over 16, we were very concerned about his welfare, but received great advice and support initially from Paige who managed the whole move, and from all of the pet handlers and staff who clearly are great at their work but also love the animals. Jetpets ensured we had the correct vet advice, a journey for Taylor with appropriate rest breaks given his age, and sure enough he arrived safe and very well on schedule. So a big thanks to all of the Jetpets team, we loved the constant updates, the photos of Taylor along the way which kept us updates and gave us real peace of mind. Well done to the whole organisation, and congratulations on delivering such great service.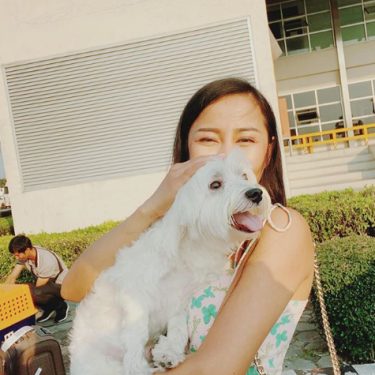 FEBRUARY 2020
Buddy
Sydney to Bangkok, Thailand
Safety and best care from Jetpets team. Thank you for look after my dog (Buddy)with a long flight from Sydney To Bangkok. Great experience and highly recommended Jetpets. ❤️❤️❤️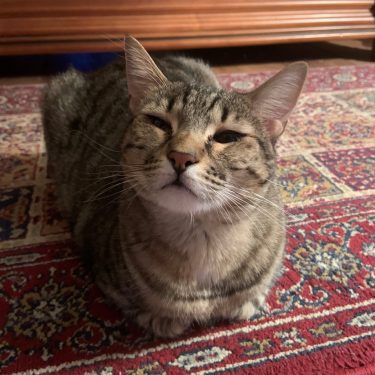 FEBRUARY 2020
Daisy
Sydney to Dublin, Ireland
Hi Kate and Jetpets team, I just wanted to say a big thanks to the whole team for looking after Daisy and delivering her safely to us after journey over to Ireland.  She is settling in to the new house here, we both have jet lag.. she is very affectionate but sleeping n eating times are a bit off our usual routine. Thanks again to all at Jetpets for making this all happen and keeping our little family together, we couldn't have done it without you all. With kind regards, Donal & Paul & Daisy xoxo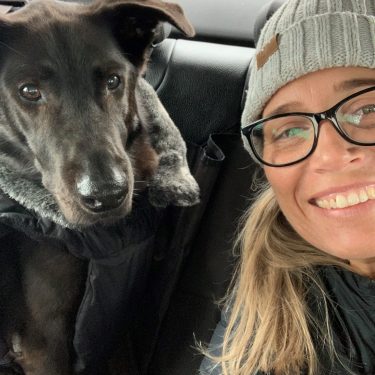 FEBRUARY 2020
Roxy
Brisbane to London, United Kingdom
Hi Dipkesh We were so excited to see Roxy today. We have been so happy with everything. From the moment I rang for a quote to the moment of picking her up when landed. She travelled well, enjoyed the updates from your team during travel and has settled nicely. Bit colder here so she has a new jacket and bed which she loves. Thank you for all your amazing effort in making Roxy's travel a pleasant experience and the peace of mind you gave our family through the transition of moving her to our new home overseas. Kind regards Simone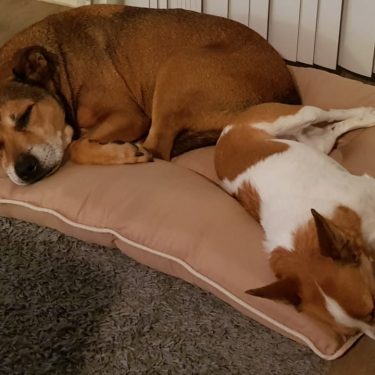 FEBRUARY 2020
Bert & Kuda
Brisbane to Denver, United States
I cannot speak highly enough of the team at Jetpets in Brisbane! We have just relocated to the USA and they have made the entire process for both our doggies a breeze. They made it safe and sound, great communication throughout the process from start to finish. I would highly recommend Danielle, Mike and Aleesha @ Jetpets. Thank-you all so much! Bert and Kuda say woof! Thanks for the love and pats from all the staff!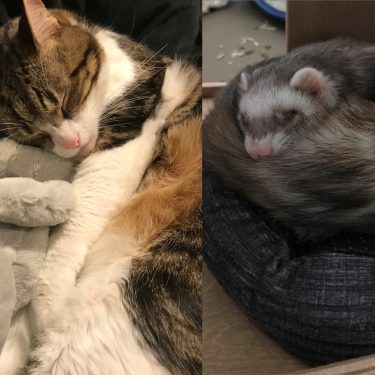 FEBRUARY 2020
Scarecrow & Mina
Melbourne to Toulouse, France
Hi Justin, Thank you again so much for everything that you have done for us. Mina and Scarecrow have arrived safely and have settled in well already. Finally, our apartment feels like home 🙂 We wish to convey as much as we can how much your understanding and patience has meant to us. Without your professionalism and care we would not have been able to have been able to get them here and the hole in our hearts would have been too great to give living overseas a crack. You helped us get here and we will never forget what you have done for us. We hope that you have had an excellent start to the year and wish you every success with whatever your future holds. Alicia and Aidan
See More Customer Feedback
Setting the highest standards of care
Jetpets Melbourne has become the first pet transport company in the Asia Pacific Region to be awarded The Centre of Excellence for Live Animals Logistics (CEIV) Certification, and is one of only five companies in the world to have received the honour.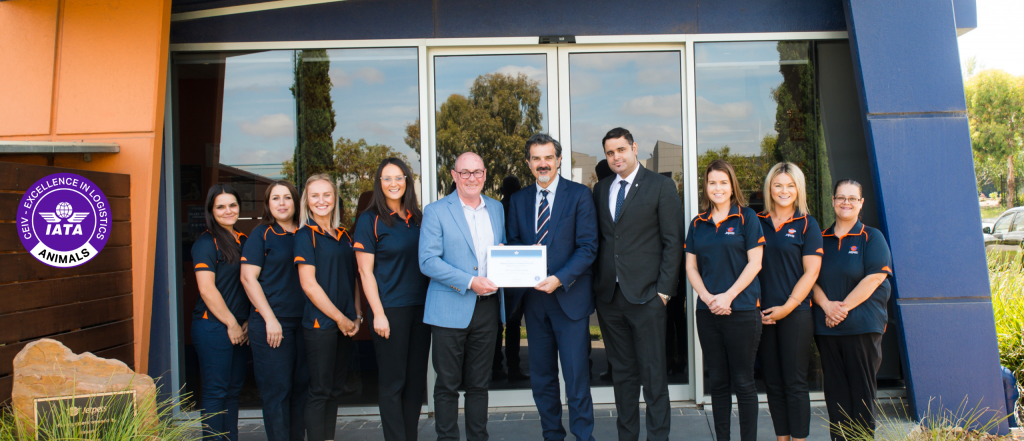 "Jetpets customers can be confident that their precious animals are traveling in safe and healthy conditions" – Glyn Hughes, IATA Global Head of Cargo
Mark & Mya's Jetpets Experience
Our team of international pet transport experts can manage every aspect of your pet's relocation:
Our Pet Travel Consultants:
Find out all about your pet. Regardless of whether your pet is a dog, cat, rabbit or guinea pig they are all treated as VIP's – very important pets!
Provide expert advice on preparing your pet for international travel including quarantine and customs requirements
Decide on the best sized travel crate to ensure your pet travels comfortably, including a stay dry fleece mat
Arrange for your pet's travel crate to be delivered to your home prior to your relocation
Arrange a stay dry fleece mat for your furbaby's crate to keep them comfy and dry
Book your pet on the most direct flight
Arrange a comfort stop along the way
Can arrange a door-to-door transport service
Prepare your pet's personalised itinerary
Our 24 hour customer service line ensures we are contactable every step of the way
Can even take care of your flight to match your pet's itinerary through Jetaway travel
Our Resident Vets:
Are experts in overseas pet travel and can provide dogs and cats (and other pets) with all the correct treatments they need to travel to their destination
Will ensure all documents and treatments for overseas travel are done accurately to ensure a smooth relocation
Can come and visit you at home as a complimentary part of our service (state dependent)
Will give your pet a health check at our Jetpets Transit Lounge prior to their flight
Our Pet Handlers:
Can come to your house to personally and professionally fit your pet to the perfect sized crate (in metropolitan areas) prior to your pet's overseas travel
Will take care of your pet on the day of travel, giving them plenty of love, attention and walks
Check your pet in for their flight at the airport, ensuring they have been to the toilet and have plenty of water available
Will provide updates on your pet, including in the lead up to flights
Our Pet Transit Lounges:
Jetpets Transit Lounges allow for priority pet check in
Are conveniently located near major airports to save you the hassle of airport traffic and parking at the freight department
Your pet will be able to have a stretch and relax out of their travel crate before and/or after their flight
Provide peace of mind knowing your pet will be taken care of if their flight is delayed or cancelled
Our resident vets are located at our pet transit lounges
Did you know?
The captain of the aircraft is aware that your loved one is on board their flight
The captain will set the temperature to approx. 18 degrees celsius so that the animals are comfortable
The pets cabin is dimly lit so that your loved one can see what is going on around them
What we feel and hear in the cabin of the plane is the same as what animals experience (except in a travel crate they have much more leg room than us!)
Behind the Scenes at the Airport
Gallery