International Pet Travel From Australia
Jetpets can provide a complete door-to-door international pet transport service from Australia to any destination in the world. We set the highest standards of care for pets travelling overseas with our in house team of pet travel consultants, resident vets and pet handlers. We have our own people and operations in Australia and across the globe.
We transport all animals, including dogs, cats and any other pets. Your pet's comfort, safety and welfare is our number one priority, giving you complete peace of mind. If you want the best for your pet and a stress-free international pet transport experience choose Jetpets.
Why Choose Jetpets?
Customer Feedback: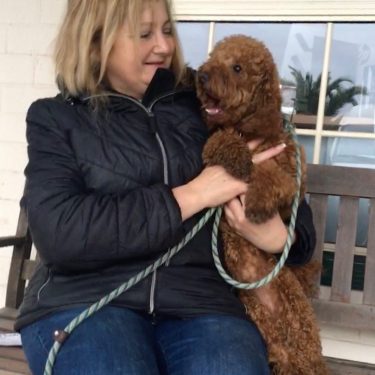 JANUARY 2020
Milo
Melbourne to Nadi, Fiji
My dog arrived from Melbourne to Fiji after spending five nights at a five star boarding in Melbourne, just like I had dropped him off. I can't thank the Jet Pet Travel team enough for their outstanding customer service and professionalism. Special thanks to Dipkesh and Dr. Kess. I hardly had any questions as they are so efficient. Everything about their team, extremely friendly and professional staffs, the communication, timings, vet work, the vet, pick up and drop off, the booking portal, the ease of payment, just so easy and such a peace of mind knowing your pet is in good hands! We had such an amazing experience with them all. We will be recommending Jet Pet Travels highly to all our friends. Very happy customers here and they all definitely deserve a 5 star review!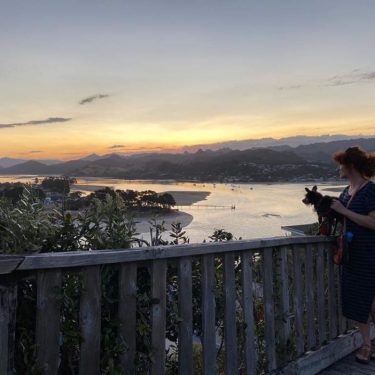 JANUARY 2020
Poppy
Sydney to Auckland, New Zealand
Arrived in NZ from the South Coast of OZ ...very happy to breath the fresh air and have had my Poppy dog so well looked after and monitored during the 30 hr transit period from my house to boarding facility at airport terminal ..flight and then customs ..it went so smoothly and you took away all the angst that such a journey could have had....and for that part I am so grateful to the team at Jetpets.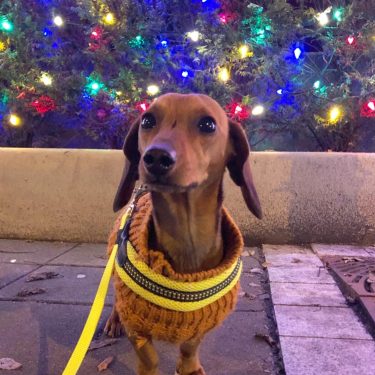 DECEMBER 2019
Nisa
Melbourne to Vancouver, Canada
Hi team, The experience which we've had from end-to-end has been exceptional and I have nothing but praise for Jetpets and the wonderful and professional service provided throughout the whole move from all the staff involved. Keep up the fantastic work and I'll be sure to spread the good word to all my fellow pawrents. Kind regards Kim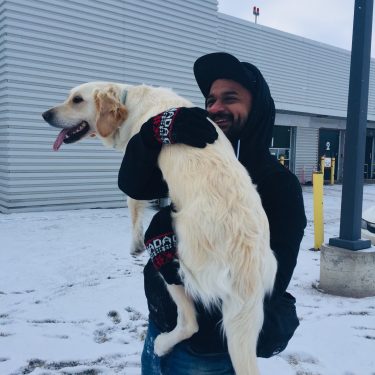 NOVEMBER 2019
Kiera
Perth to Edmonton, Canada
Hi Kate, Our girl is finally here! And we couldn't be more thankful to you and your team for a seamless transfer. Here is a picture of Kiera with her Dad at the customs collection point in Edmonton airport. We are more than happy for you to share this on your social platform. We will definitely use your services when we need to transfer Kiera again and would also recommend you to all the our friends. Once again, thanks to you and your team, so so very much for looking after our kid.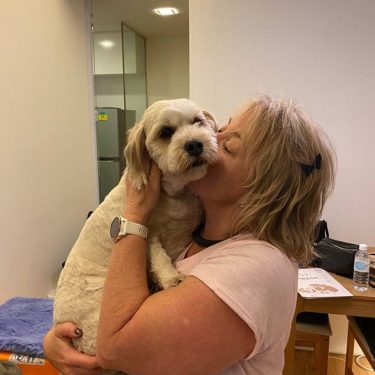 NOVEMBER 2019
Charlie
Sydney to , Singapore
Kate, I cannot thank you enough for your amazing kindness, compassion and exceptional customer service for both me and Charlie over these few months. There is no way he or I would've got here without you. You are an absolute superstar. Cheers, Pipster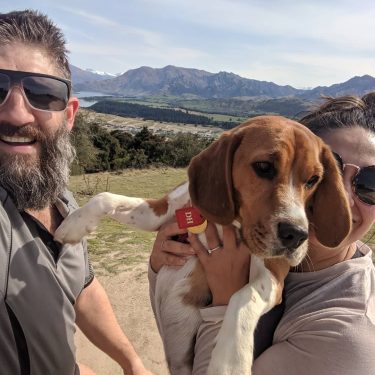 NOVEMBER 2019
Glen & Doug
Sydney to Christchurch, New Zealand
I could not say a nicer word about Jetpets! They were absolutely wonderful during our recent move from Sydney to NZ. The move itself was stressful enough for us, but knowing that both our cat and dog were well looked after made it so much easier. Jetpets are with you every step of the way and always super friendly and helpful. Thank you so much for getting Glen and Doug to their new home, that was really the most important part of the move to us! 🙂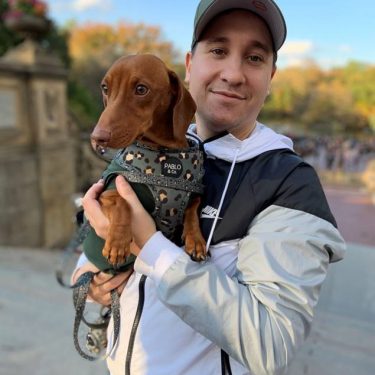 NOVEMBER 2019
Linguine
Melbourne to New York, United States
Hi Paige, Sandii and Jerry Just wanted to say a big thank you from Jen and I for helping getting our little boy to us. We had such a wonderful reunion and he was so happy to see us. Lots of kisses, cuddles and dancing. He is settling into his new surroundings well. Loves all the different smells! Thank you so much again for making his journey home seamless and keeping us up to date Rob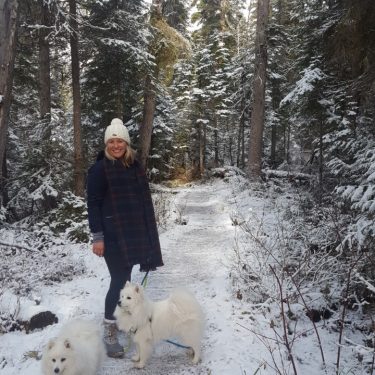 OCTOBER 2019
Lulu and Wilbur
Brisbane to Vancouver, Canada
Hi Biljana, Thank you for all of your assistance in moving Lulu and Wilbur to Canada with us. After a few weeks we have settled into our home in Banff and are loving the snowy weather! Thanks again! Kind Regards, Greg and Georgia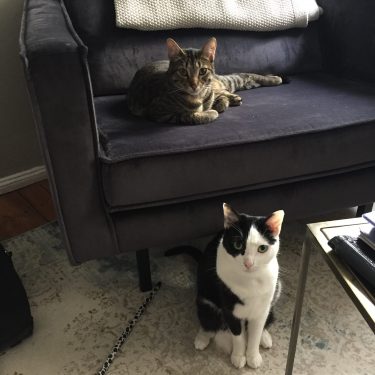 OCTOBER 2019
Patch and Waffle
Brisbane to Berlin, Germany
Hi Justin, Thank you so much for all the care and attention JetPets showed to Patch and Waffle on their journey. We were so relieved to pick them up safe in Berlin. The updates during their travels was great, and are so grateful that they got here just fine. Thanks again for everything. Best wishes, Rachel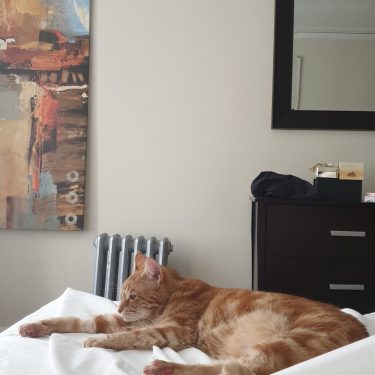 SEPTEMBER 2019
Parker and Nova
Sydney to San Francisco, United States
Hi Kaye They're settling in to their new home and I've attached a couple of photos for you of them looking very relaxed in bed and one of Parker surveying her new kingdom. Thank you to the whole Jetpets team for all of the help and support over the last few months. You took the stress out of the experience for us and I really appreciate everything the team did. All of our questions and concerns were addressed so quickly and I don't think we could have gotten through it without Jetpets! Thank you again for getting our beautiful little ones over here safely with us. Kind regards Tenielle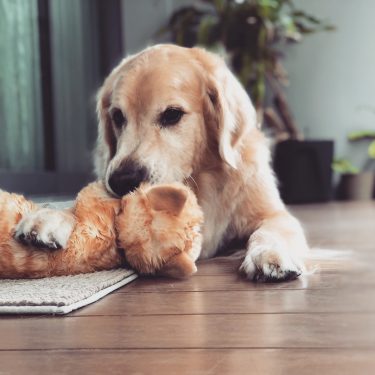 AUGUST 2019
Biscuit
Melbourne to , Hong Kong
I would highly recommend Jetpets to anyone and everyone who's looking into relocating their fur babies. I'm one of those paranoid dog parent who was losing sleep months prior to Biscuit being relocated from Melbourne to Hongkong. But they made the entire process much more endurable for all of us. Extremely professional and prompt. Ready to answer and attend to all queries and requests even beyond their scope of work. A special shout out to Biljana, Aleesha and all the pet handlers for taking such great care of Biscuit during the entire process. We are very greatful to the entire team for being with us through this and I'm sure Biscuit who's now back with us all safe and sound would wag his tail to it! Thanks again for all the efforts and the great work!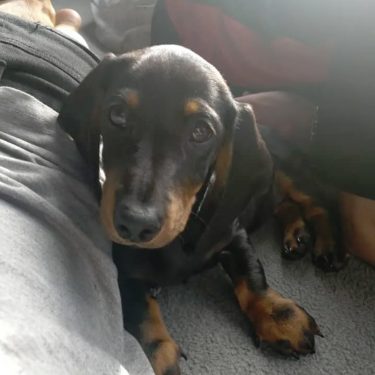 AUGUST 2019
Frankie and Minnie
Armidale to Auckland, New Zealand
Justin was AMAZING!!! He made magic happen from two opposite ends of the country to bring our two babies together to fly over to us here in NZ. Minnie and Frankie's travel was co-ordinated so smoothly considering they had to be jointly co-ordinated together but so far apart to make the same flight! This was an amazing experience and we have Justin and JetPets to thank for that! Thank you also to Tineshea-Lee from JetPets NZ who allowed Minnie and Frank to stay overnight at headquarters as their flight was in too late for me to pick them up 🙂 Amazing Amazing Amazing!! Will always be requesting Justin for future needs.
AUGUST 2019
Zoe
Brisbane to Chicago, United States
Hi Justin, Thought I would touch base to let you know Zoe has settled in well!  Attached are a couple of pics of her - she couldn't be happier.  Thanks so much for all your help with her move - you really made it easy! Kind regards, Amanda
See More Customer Feedback
Setting the highest standards of care
Jetpets Melbourne has become the first pet transport company in the Asia Pacific Region to be awarded The Centre of Excellence for Live Animals Logistics (CEIV) Certification, and is one of only five companies in the world to have received the honour.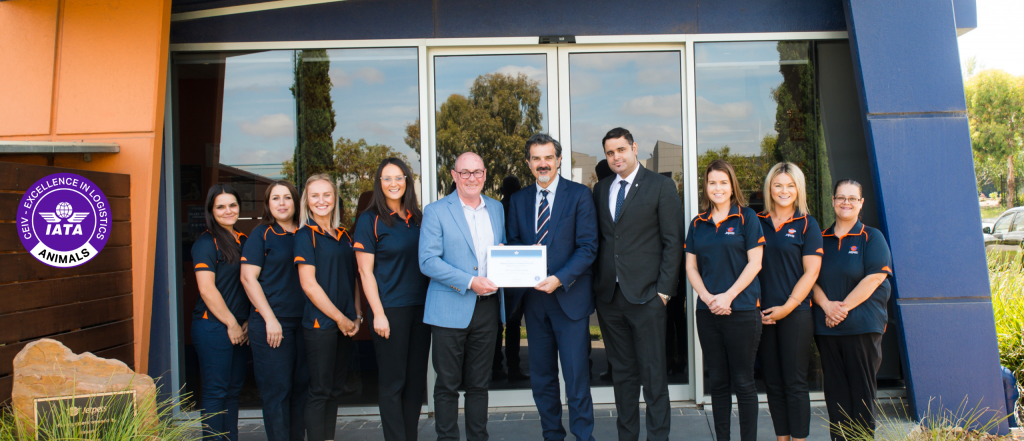 "Jetpets customers can be confident that their precious animals are traveling in safe and healthy conditions" – Glyn Hughes, IATA Global Head of Cargo
Mark & Mya's Jetpets Experience
Our team of international pet transport experts can manage every aspect of your pet's relocation:
Our Pet Travel Consultants:
Find out all about your pet. Regardless of whether your pet is a dog, cat, rabbit or guinea pig they are all treated as VIP's – very important pets!
Provide expert advice on preparing your pet for international travel including quarantine and customs requirements
Decide on the best sized travel crate to ensure your pet travels comfortably, including a stay dry fleece mat
Arrange for your pet's travel crate to be delivered to your home prior to your relocation
Arrange a stay dry fleece mat for your furbaby's crate to keep them comfy and dry
Book your pet on the most direct flight
Arrange a comfort stop along the way
Can arrange a door-to-door transport service
Prepare your pet's personalised itinerary
Our 24 hour customer service line ensures we are contactable every step of the way
Can even take care of your flight to match your pet's itinerary through Jetaway travel
Our Resident Vets:
Are experts in overseas pet travel and can provide dogs and cats (and other pets) with all the correct treatments they need to travel to their destination
Will ensure all documents and treatments for overseas travel are done accurately to ensure a smooth relocation
Can come and visit you at home as a complimentary part of our service (state dependent)
Will give your pet a health check at our Jetpets Transit Lounge prior to their flight
Our Pet Handlers:
Can come to your house to personally and professionally fit your pet to the perfect sized crate (in metropolitan areas) prior to your pet's overseas travel
Will take care of your pet on the day of travel, giving them plenty of love, attention and walks
Check your pet in for their flight at the airport, ensuring they have been to the toilet and have plenty of water available
Will provide updates on your pet, including in the lead up to flights
Our Pet Transit Lounges:
Jetpets Transit Lounges allow for priority pet check in
Are conveniently located near major airports to save you the hassle of airport traffic and parking at the freight department
Your pet will be able to have a stretch and relax out of their travel crate before and/or after their flight
Provide peace of mind knowing your pet will be taken care of if their flight is delayed or cancelled
Our resident vets are located at our pet transit lounges
Did you know?
The captain of the aircraft is aware that your loved one is on board their flight
The captain will set the temperature to approx. 18 degrees celsius so that the animals are comfortable
The pets cabin is dimly lit so that your loved one can see what is going on around them
What we feel and hear in the cabin of the plane is the same as what animals experience (except in a travel crate they have much more leg room than us!)
Behind the Scenes at the Airport
Gallery