Interstate Pet Transport Services Across Australia
We take care of all your interstate pet transport needs from any location within Australia. Your pet's comfort and safety is our number one priority. Whether you're travelling to or from Melbourne, Sydney, Brisbane, Perth, Adelaide or elsewhere, our friendly and experienced team is here to help you make your interstate pet transport plans completely stress-free.
Hear More From Pet Owners
DECEMBER 2021

Oscar

Perth to Melbourne, Australia

We recently used Jet Pets to transport our Whippet from Perth to Melbourne Uni for heart surgery, they kept us informed the whole way and he arrived safe and sound.

DECEMBER 2021

Hocus

Melbourne to Townsville, Australia

Great service from quote to delivery. Sending my cats from Melbourne to Townsville was a stressful thing for me. But with constant updates and pictures it was stress free!

NOVEMBER 2021

Enjee

Geraldton to Perth, Australia

We dropped Enjee off at Geraldton Airport on Monday 4th October where he was flown to Perth for an overnight stay before joining us on our flight to Melbourne on 5th October. The entire transition was so well organised with constant information via email or phone and even a couple of pics to ensure us Enjee was comfortable in his overnight stay. We would like to personally thank Jasmine Bathis for her dedication throughout the journey - a real asset to your company Jet Pets. 

OCTOBER 2021

Kipper

Canberra to Hobart, Australia

Danielle from JetPets was so responsive, organised and on the ball. Our quote request was responded to very quickly. Danielle was very knowledgeable on all the alternative routes and solutions available to get our three cats from Canberra to Tassie, despite various flights being cancelled three times within the two week window prior to departure (due to covid restrictions). She was very reassuring and confident that a solution would be found, and even made calls to our cattery on our behalf and arranged after hours transport and delivery from Launceston to Hobart. We received numerous photo and text updates during their journey and it was very good to know that they were in loving hands. Thank you to the entire JetPets team!

SEPTEMBER 2021

Dust & Haze

Cairns to Perth, Australia

I used Jetpets to transport my two cats from Cairns QLD to Perth WA via Brisbane QLD after I relocated for work. I want to praise the professionalism of Jetpets employee Jasmine who kept me up to date on flight cancellations that were out of her control and the next available flights she was able to secure. It's taken 1 1/2 months to get them to their new home due to 3 flight cancellations but we are in the midst of a global pandemic and interstate border restrictions with freight being prioritised by airlines over animal transport. Thankyou for the great service, we got there in the end.

SEPTEMBER 2021

Harvey

Perth to Sydney, Australia

I was quite stressed about moving interstate and bringing my dog with me and how that was going to work. Once I had enquired with Jetpets about transporting my dog from WA to NSW I was immediately at ease with the process of it all. Jasmine at Jetpets was so incredibly lovely and patient. She has been helpful this whole process, been very responsive if I emailed her and extremely pleasant to deal with even when I had to make changes. It was really refreshing and comforting to receive really good customer service especially while going through a big move.

SEPTEMBER 2021

Poppy

Canberra to Launceston, Australia

Poppy the cat arrived safe and sound in Tasmania after leaving Canberra and flying via Melbourne. Thanks Jetpets so much for the updates and photos and for keeping her safe.

AUGUST 2021

Cinnamon

Perth to Gold Coast, Australia

Jetpets were involved in transporting our ragdoll cat from Perth to our doorstep on the Gold Coast. They were very efficient and friendly. Recommend them if ever you are need of this service.

AUGUST 2021

Boston

Adelaide to Sydney, Australia

We sent our daughter's husky Boston, to be with her in Sydney during lockdown, and for the length of time they are living in Sydney. Boston has been known to be a little nervy, but Jetpets delivered him safely and promptly, with a minimum or waiting around and a maximum of communication to myself and my daughter on the receiving end. I would highly recommend Jetpets for anyone thinking of transporting their beloved pets.

JANUARY 2021

Wally

Melbourne to Brisbane, Australia

Hi Claudia, Wally arrived safe and sound yesterday and is now enjoying life as a Queenslander (see attached pics!) Thank you for everything you've done and the service you've provided to get Wally here with us. All the best! Lisa Spurrell

FEBRUARY 2020

Kevin, Bean & Jack

Perth to Newcastle, Australia

I just wanted to say a huge THANK YOU to all of the Jetpets people right from booking through to the safe delivery of my three fur babies, Kevin, Bean and Jack from Perth to Newcastle on the 10th and 11th of Feb. Your people are AWESOME! I can't thank each and every one of you enough for caring for my children the way you did!
How Do Our Interstate Pet Transport Services Work?
At Jetpets, it's not just about getting your loved one from point A to B. We take the time to get to know your pet and hear about their travel requirements. From locking in your preferred travel dates to helping you select the required level of convenience, we work with you to develop a tailored itinerary that puts your pet first.
With our very own transit lounges located near major airports across the country, you can rest assured that your pets are given a comfort stop and time to refresh before and/or between flights. Working closely with reputable airlines, we pride ourselves on providing you with a seamless end-to-end service that focuses on reuniting families with their beloved pets or welcoming a new pet into the family.
How We Can Help With Your Interstate Pet Transport Needs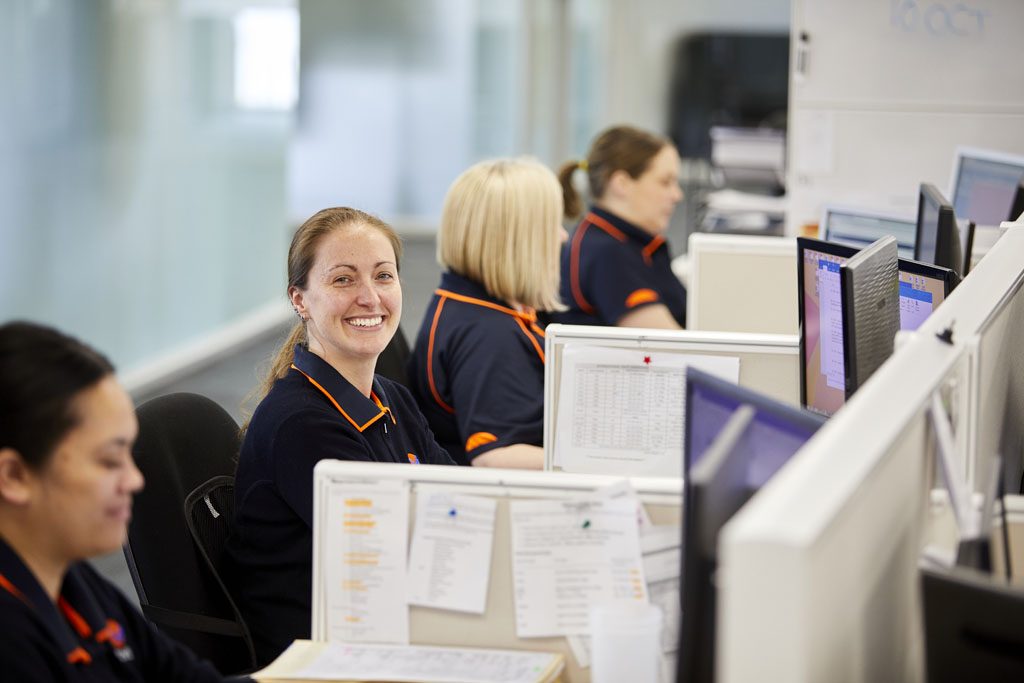 Our Interstate Pet Travel Consultants:
Find out all about your VIPs (very important pets!)
Provide expert advice on preparing your fur baby for interstate pet travel
Decide on the best size travel crate
Arrange a stay-dry fleece mat for your furbaby's crate to keep them comfy and dry
Book your pet on the most direct flight with one of our airline partners
Arrange a comfort stop along the way
Can arrange a door to door interstate pet transport service
Prepare your special detailed itinerary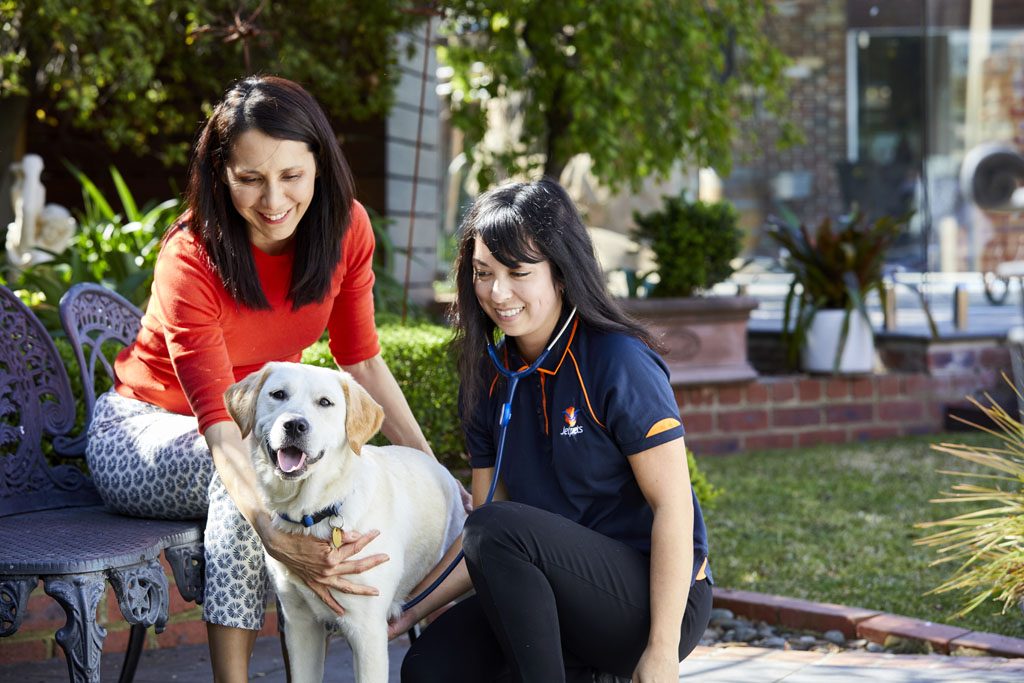 Resident Vets & Transit Lounges For Support Each Step Of The Way
Our Resident Vets are on staff to ensure your pet is healthy and fit for their journey
Jetpets Transit Lounge access, for your pet to have a stretch and relax out of their crate before their flight
We provide pet travel updates to keep you informed for complete peace of mind
24 hours, 7 days a week, 365 days a year customer service – we are here for you!
What Happens At The Airport?
The captain of the aircraft is aware that your loved one is on board their flight
The captain will set the temperature to approx. 18 degrees celsius so that they are comfortable
The pets cabin is dimly lit so that your loved one can see what is going on around them
What we feel and hear in the cabin of the plane is the same as what your pet will experience (except in a travel crate they have much more leg room than us!)
---
Frequently Asked Questions About Our Interstate Pet Travel
Q: How Much Does Pet Transport Cost?
Interstate pet transport prices take into consideration several factors including: flight routes, destinations, size, weight of your pet, and service level required just to name a few. Our quotes can be made all-inclusive, ensuring a boutique experience for your pet – no hidden costs or surprises. Our team follows strict internal and external policies to ensure your pet's comfort and safety during travel. Your pet travel consultant will discuss with you all available options, as well as a customised itinerary and quote for your pet's travel across Australia.
Q: Is It Safe To Fly My Pets In Cargo?
The pets' cabin is dimly lit, with the temperature set to approximately 18 degrees for comfort. The captain of the aircraft is also aware that your furbaby is on board their flight. Your pet will experience very similar conditions to what we feel and hear in the passenger cabin.
Q: How Do You Calm A Cat Or Dog Before A Flight?
Due to the possible adverse effects of sedation, our resident vets recommend other alternatives such as Feliway for nervous flyers. In the lead up to your cat or dog's travel date, you can also help prepare your furbaby by going through the travel crate familiarisation steps which will help them be more at ease when it comes time to travel.