June 2021 Pet Travel Update
We now have many options to help transport your pets within Australia. To obtain a price estimate for Domestic travel please complete the price estimate form below. If you are happy with the price estimate you can request a booking and a member of our team will reach out to you to finalise details. Please note, we are currently not providing quotations over the phone.
Interstate Pet Travel
Jetpets takes care of all your interstate pet transport needs to and from any location within Australia. Your pet's comfort and safety is our number one priority. Whether you need interstate pet transport from Melbourne, Sydney, Brisbane, Perth, Adelaide or elsewhere, our friendly and experienced team is here to help you make your interstate pet transport plans completely stress-free.
Why Choose Jetpets?
Setting the highest standards of care
Jetpets Melbourne has become the first pet transport company in the Asia Pacific Region to be awarded The Centre of Excellence for Live Animals Logistics (CEIV) Certification, and is one of only five companies in the world to have received the honour.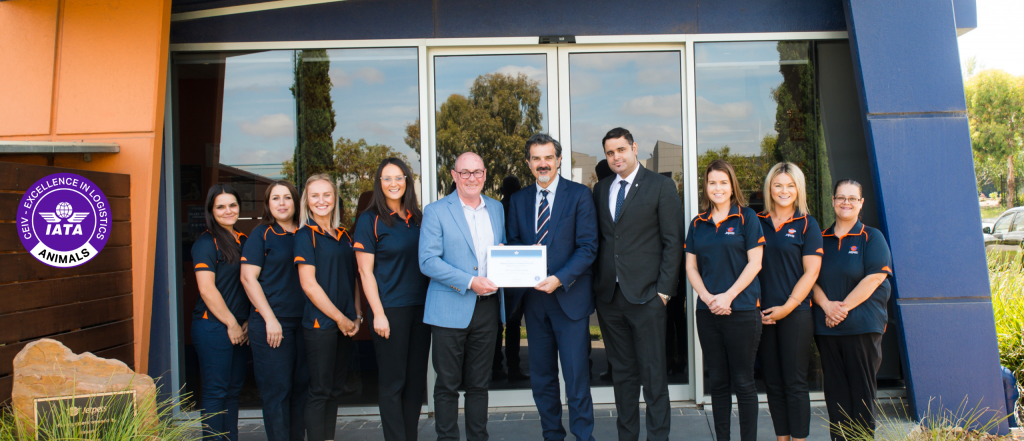 "Jetpets customers can be confident that their precious animals are traveling in safe and healthy conditions" – Glyn Hughes, IATA Global Head of Cargo
Customer Feedback: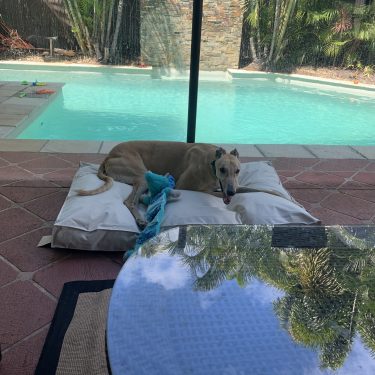 JANUARY 2021
Wally
Melbourne to Brisbane, Australia
Hi Claudia, Wally arrived safe and sound yesterday and is now enjoying life as a Queenslander (see attached pics!) Thank you for everything you've done and the service you've provided to get Wally here with us. All the best! Lisa Spurrell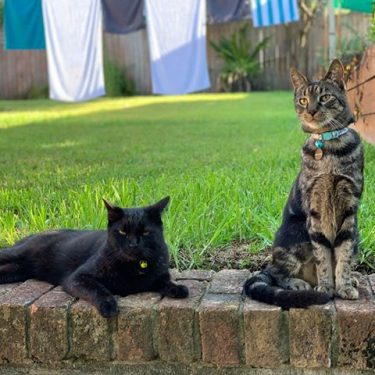 FEBRUARY 2020
Kevin, Bean & Jack
Perth to Newcastle, Australia
I just wanted to say a huge THANK YOU to all of the Jetpets people right from booking through to the safe delivery of my three fur babies, Kevin, Bean and Jack from Perth to Newcastle on the 10th and 11th of Feb. Your people are AWESOME! I can't thank each and every one of you enough for caring for my children the way you did!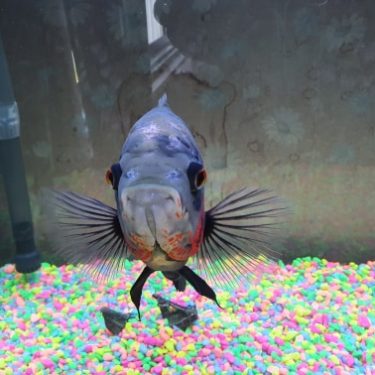 JANUARY 2020
Licorice
Melbourne to Perth, Australia
Thank you to you all for taking awesome care of our fish baby from Melbourne to Perth. It means the world to us that all our family is together. Licorice is our first baby.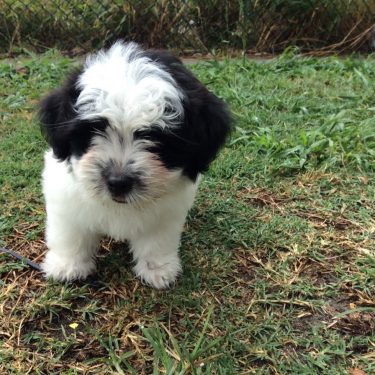 JANUARY 2020
Baylor
Townsville to Adelaide, Australia
Hi Mickayla, I wasn't exactly sure who to write to because so many people at JetPets helped Baylor get to me safely! I was really anxious about him flying to me so young--on the very day he turned 8 weeks! But you were all so amazing. I was so glad that you checked the weather and kept an eye on that for him, and then rearranged the flights to make it a more comfortable journey. And I was surprised myself at the relief I felt when I got the report card from his stopover in Brisbane! It was such a relief to know that he was happy and content--as well as friendly! When I picked him up in Adelaide, he was so chilled and happy--he obviously enjoyed his flight! He licked me all over and knew I was his mum straight away. He's settled into his new home so quickly, and is so delightful. Sorry to be going on so much, but I'm totally in love with him, and I'm so grateful to all of you for looking after him so he could come home! All best wishes, Lesa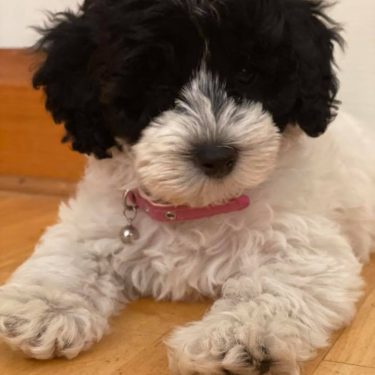 DECEMBER 2019
Marlee
Adelaide to Newcastle, Australia
Would like to thank Jetpets for the safe arrival of our new fur baby Marlee.... a special thank you to the 2 ladies I dealt with throughout the day checking up that she'd made the flights & all was well with her. Will definitely recommend Jetpets.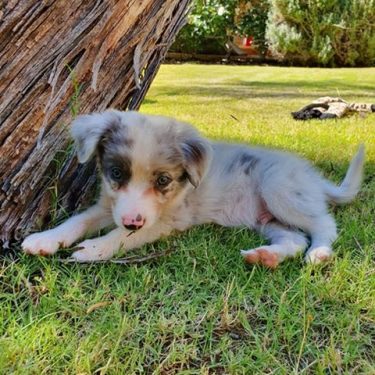 DECEMBER 2019
Monty
Brisbane to Perth, Australia
Just wanted to say a big thankyou for getting our little fur baby, Monty, here safely last week. He is so little, and we appreciate the care he was given on his journey from Brisbane to Perth!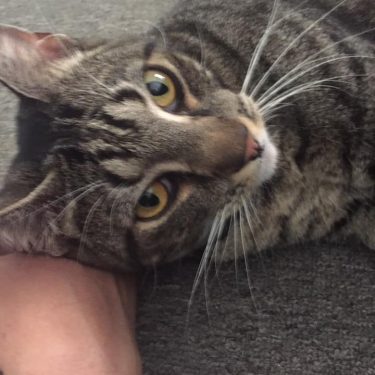 DECEMBER 2019
Torana
Perth to Townsville, Australia
Can not express how happy I am with Jetpets. I have been anxiously waiting for my boy Torana to join me and my daughter. From the very first contact to him arriving today I have had amazing help. He hasn't left my side since he got home. Jetpets thank you so much for everything you have done to make this such a special reunion.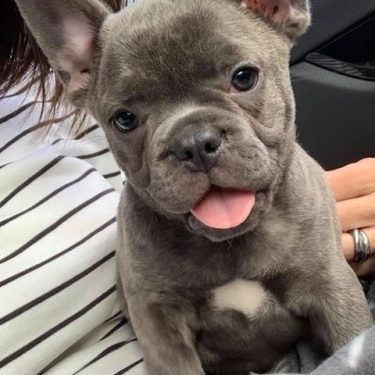 OCTOBER 2019
Coco Harley
Sydney to Melbourne, Australia
Thank you so much for delivering our new puppy Coco the French bulldog safely ....your service was great from start to end .. highly recommend, happy customers!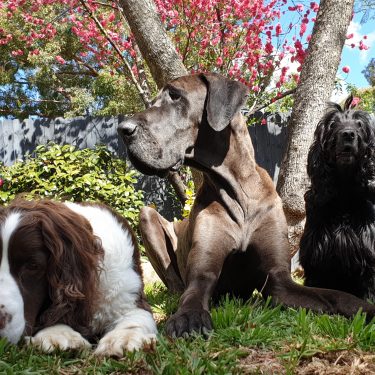 OCTOBER 2019
Leala, Alfie and Alex
Mickleham Quarantine to Melbourne, Australia
Dear Chris It is a very happy house we have tonight! It is so fantastic to have all or babies back. They were running around for at least an hour when they arrived. It was dark before we were able to get them in bed for cuddles. Thank you for taking such great care of our furbabies. They were so jolly when they arrived. There are no words to describe the joy to be with them again. Thank you again and kind regards Jeanné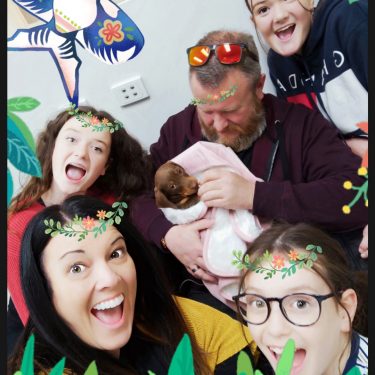 SEPTEMBER 2019
Ayda
to Melbourne, Australia
We welcome Ayda to the Lahinch clan we're in total LOV E .... Thank you Jetpets as always it's an absolute delight dealing with you guys , so caring and professional!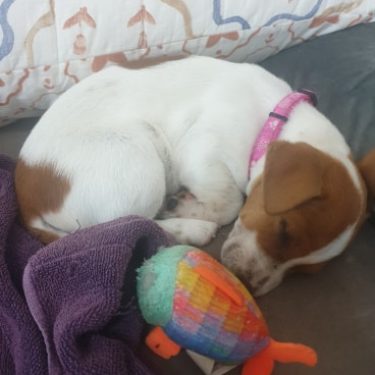 SEPTEMBER 2019
Milly
Melbourne to Perth, Australia
Big shout out to the team at Jetpets for the transportation of my little jack russell Milly from Melbourne to Perth . I'm more than happy with your service guys, thank you so much!
SEPTEMBER 2019
Hank
Perth to Canberra, Australia
Thank you to the friendly staff at jet pets Perth you guys are amazing thanks for making the experience with flying pets so comfortable Hank arrived safe in Canberra. GO JET PETS PERTH!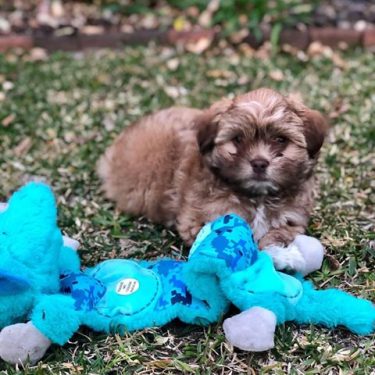 AUGUST 2019
Rubble
Brisbane to Sydney, Australia
Thanks Jetpets for getting my new puppy home safe and sound to us! I missed him being dropped off home by about 5 mins, but my kids and husband were home to receive him. He was in good spirits and happy little puppy (albeit a little tired – no doubt a big day for a 9-week-old pup travelling from QLD to NSW!). The whole process from start to finish was so easy and I was kept informed via text at all times of his movements. I called the customer service people twice on his travel day as I had some questions - Once to confirm what time he'd be dropped to my home and the 2nd was to double check how far from my home they were so I had a better ETA on his arrival. Both times the customer service staff were friendly and helpful and I really appreciated Lara (2nd call) making the effort to contact the driver to find out a more exact time for my puppy, Rubble, to arrive.
---
Tayla Harris & Beans Jetpets Experience
How we can help with your interstate pet transport needs:
Our Interstate Pet Travel Consultants:
Find out all about your VIPs – very important pets!
Provide expert advice on preparing your fur baby for interstate pet travel
Decide on the best sized travel crate
Arrange a stay dry fleece mat for your furbaby's crate to keep them comfy and dry
Book your pet on the most direct flight with one of our airline partners
Arrange a comfort stop along the way
Can arrange a door to door interstate pet transport service
Prepare your special detailed itinerary
Other parts of our domestic pet transport service which makes us unique:
Jetpets Resident Vets on staff to ensure your pet is healthy and fit for their journey
Jetpets Transit Lounge access, for your pet to have a stretch and relax out of their crate before their flight
We provide pet travel updates to keep you informed for complete peace of mind
24 hours, 7 days a week, 365 days a year customer service – we're here for you!
Did you know?
The captain of the aircraft is aware that your loved one is on board their flight
The captain will set the temperature to approx. 18 degrees celsius so that they are comfortable
The pets cabin is dimly lit so that your loved one can see what is going on around them
What we feel and hear in the cabin of the plane is the same as what your pet will experience (except in a travel crate they have much more leg room than us!)
How it Works: Interstate Pet Transport
At Jetpets, it's not just about getting your loved one from point A to B. We take the time to get to know your pet and hear about your travel requirements, including your preferred travel dates and what level of convenience you are after, which may be a complete door-to-door service. We then tailor an itinerary that puts your pet first. With Jetpets transit lounges located near airports in Melbourne, Sydney, Brisbane and Perth, you can rest assured that your pets are given a comfort stop and time to refresh before and/or between flights. Working closely with reputable airlines, we pride ourselves in providing you with a seamless end-to-end service that focuses on reuniting families with their beloved pets or welcoming a new pet into the family.
Behind the Scenes at the Airport
Gallery
FAQs – Interstate Pet Transport
Q: How much does pet transport cost?
There are many factors that go into interstate pet transport prices, including flight routes and destinations, size and weight of your pet, level of service provided and more. With Jetpets, you can rest assured that our quotes can be made all-inclusive, delivering a boutique experience for you and your pet – no hidden costs or surprises. We follow strict internal and external policies to ensure your pet's comfort and safety during travel, so our pet transport prices already include full-service provisions such as organising comfort stops for your pet along their journey and collecting your pet from the airport should there by a flight delay or cancellation. Your Jetpets pet travel consultant will talk you through all the available options, as well as provide you with a customised itinerary and quotation for your pet's travel within Australia.
Q: How can I transport my dog to another state?
At Jetpets, we work with our trusted airline partners to help you find the most direct flight option for your pet. We will work with you to ensure all airline pet regulations are met for interstate pet transport, including making sure that your pet travel crate is airline-approved and organising any required vet health checks.
Q: Is it safe to fly my pets in cargo?
The pets' cabin is dimly lit and the temperature is set to approximately 18 degrees for comfort. The captain of the aircraft is also aware that your furbaby is on board their flight. What your pet will experience in the cabin is very similar to what we feel and hear in the passenger cabin.
Q: How do you calm a cat on a plane?
Due to the possible adverse effects of sedation, our resident vets recommend other alternatives such as Feliway for nervous flyers. In the lead up to your cat's travel date, you can also help prepare your furbaby by going through the travel crate familiarisation steps which will help them be more at ease when it comes time to travel.