Interstate Pet Travel
Jetpets takes care of all your interstate pet travel needs to and from any location within Australia. From relocations to holidays and getting a new puppy, the team at Jetpets can assist you with all your domestic pet travel requirements.
Your pet's comfort and safety is our number one priority. Whether you're in VIC, NSW, QLD, WA or elsewhere, our friendly and experienced team is here to help you make your pet travel plans completely stress-free.

Why Choose Jetpets?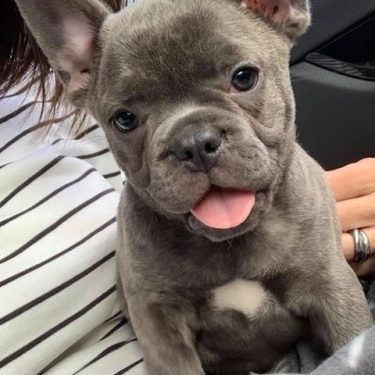 OCTOBER 2019
Coco Harley
Sydney to Melbourne, Australia
Thank you so much for delivering our new puppy Coco the French bulldog safely ....your service was great from start to end .. highly recommend, happy customers!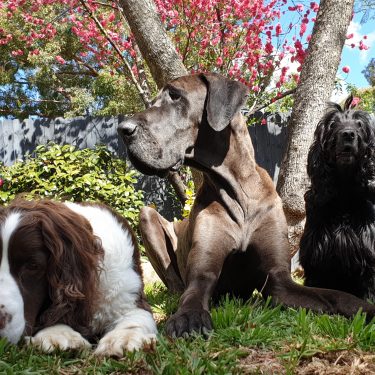 OCTOBER 2019
Leala, Alfie and Alex
Mickleham Quarantine to Melbourne, Australia
Dear Chris It is a very happy house we have tonight! It is so fantastic to have all or babies back. They were running around for at least an hour when they arrived. It was dark before we were able to get them in bed for cuddles. Thank you for taking such great care of our furbabies. They were so jolly when they arrived. There are no words to describe the joy to be with them again. Thank you again and kind regards Jeanné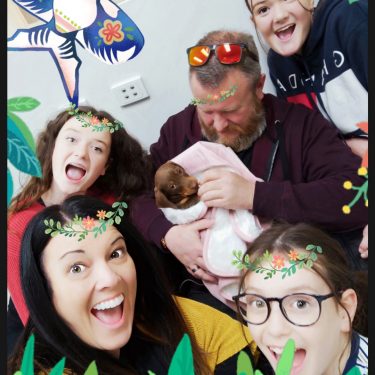 SEPTEMBER 2019
Ayda
to Melbourne, Australia
We welcome Ayda to the Lahinch clan we're in total LOV E .... Thank you Jetpets as always it's an absolute delight dealing with you guys , so caring and professional!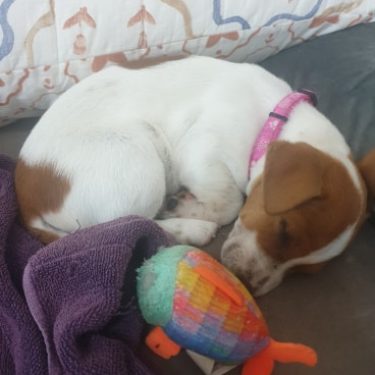 SEPTEMBER 2019
Milly
Melbourne to Perth, Australia
Big shout out to the team at Jetpets for the transportation of my little jack russell Milly from Melbourne to Perth . I'm more than happy with your service guys, thank you so much!
SEPTEMBER 2019
Hank
Perth to Canberra, Australia
Thank you to the friendly staff at jet pets Perth you guys are amazing thanks for making the experience with flying pets so comfortable Hank arrived safe in Canberra. GO JET PETS PERTH!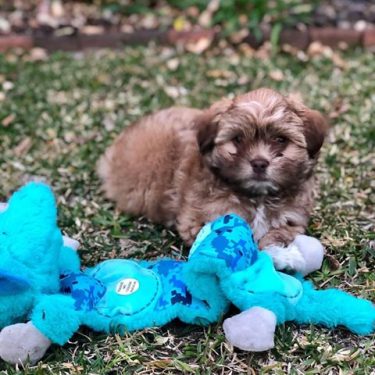 AUGUST 2019
Rubble
Brisbane to Sydney, Australia
Thanks Jetpets for getting my new puppy home safe and sound to us! I missed him being dropped off home by about 5 mins, but my kids and husband were home to receive him. He was in good spirits and happy little puppy (albeit a little tired – no doubt a big day for a 9-week-old pup travelling from QLD to NSW!). The whole process from start to finish was so easy and I was kept informed via text at all times of his movements. I called the customer service people twice on his travel day as I had some questions - Once to confirm what time he'd be dropped to my home and the 2nd was to double check how far from my home they were so I had a better ETA on his arrival. Both times the customer service staff were friendly and helpful and I really appreciated Lara (2nd call) making the effort to contact the driver to find out a more exact time for my puppy, Rubble, to arrive.
How we can help with your interstate pet transport needs:
Our Interstate Pet Travel Consultants:
Find out all about your VIPs – very important pets!
Provide expert advice on preparing your fur baby for interstate pet travel
Decide on the best sized travel crate
Arrange a stay dry fleece mat for your furbaby's crate to keep them comfy and dry
Book your pet on the most direct flight with one of our airline partners
Arrange a comfort stop along the way
Can arrange a door to door interstate pet transport service
Prepare your special detailed itinerary
Other parts of our domestic pet transport service which makes us unique:
Jetpets Resident Vets on staff to ensure your pet is healthy and fit for their journey
Jetpets Transit Lounge access, for your pet to have a stretch and relax out of their crate before their flight
We provide pet travel updates to keep you informed for complete peace of mind
24 hours, 7 days a week, 365 days a year customer service – we're here for you!
Did you know?
The captain of the aircraft is aware that your loved one is on board their flight
The captain will set the temperature to approx. 18 degrees celsius so that they are comfortable
The pets cabin is dimly lit so that your loved one can see what is going on around them
What we feel and hear in the cabin of the plane is the same as what your pet will experience (except in a travel crate they have much more leg room than us!)
How it Works: Pet Travel Interstate
At Jetpets, it's not just about getting your loved one from point A to B. We take the time to get to know your pet and hear about your travel requirements, including your preferred travel dates and what level of convenience you are after, which may be a complete door-to-door service. We then tailor an itinerary that puts your pet first.
With Jetpets transit lounges located near airports in Melbourne, Sydney, Brisbane and Perth, you can rest assured that your pets are given a comfort stop and time to refresh before and/or between flights. Working closely with reputable airlines, we pride ourselves in providing you with a seamless end-to-end service that focusses on reuniting families with their beloved pets or welcoming a new pet into the family.
Behind the Scenes at the Airport
Gallery