Pet Transport Melbourne
The Jetpets Melbourne team are the leading pet transport company to care for your pet when moving from Melbourne. Our state of the art facility in Tullamarine has been specifically built to ensure your pets are in a comfortable and safe environment when transiting to their new destination.
Our pet handlers are fully trained and follow our strict Quality systems and IATA (International Air Transport Association) regulations. We are the only company in Australia to be CEIV accredited in the transportation of live animals.
Jetpets can arrange all of your pet transport requirements from Melbourne to anywhere around the world. Our team of animal lovers are here to help you and your furbabies seamlessly move to your new location. Jetpets Melbourne have been servicing the entire Victorian region for over 30 years.
Your pet's welfare, comfort and safety is always our number one priority.
Jetpets Transit Lounge – Melbourne
Opening Hours
| | |
| --- | --- |
| Monday | 8:30am – 5pm |
| Tuesday | 8:30am – 5pm |
| Wednesday | 8:30am – 5pm |
| Thursday | 8:30am – 5pm |
| Friday | 8:30am – 5pm |
| Saturday | Closed |
| Sunday | Closed |
Why Choose Jetpets?
Customer Feedback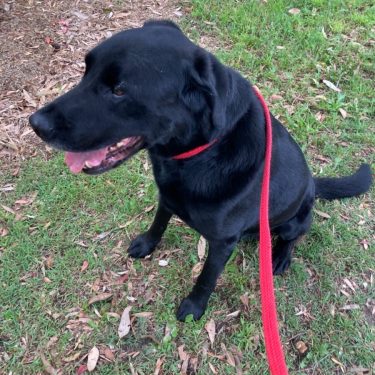 JANUARY 2022
Louie & Sam
Melbourne to Vancouver, Canada
We worked with Jetpets to ship our two labradors from Australia to Canada. The experience was pretty expensive, but has been well worth it for the minimisation of stress and issues on either side of the travel. Our boys were well looked after and we received timely updates at all points through their journey. Given we were travelling in the COVID era we were happy to have no issues at all and can now enjoy our boys settling into their new home in Canada. I was always given itemised information, and while I'm a deal seeker, I'm confident that I couldn't have done it myself for much cheaper.. and it would have been a whole lot more stress! I recommend chatting to the team at Jetpets and letting the experts do what they do best.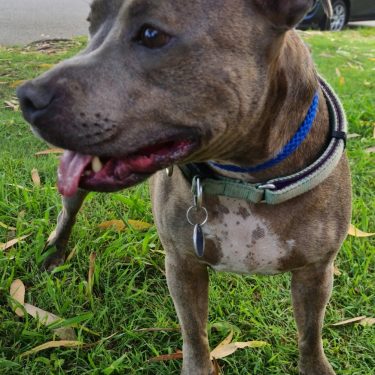 DECEMBER 2021
Tootsie
Melbourne to Brisbane, Australia
Hi Danielle, I just wanted to thank you for the patience and professionalism you treated us with during our somewhat traumatic relocation of our Murphy, Tootsie and Magnolia back home to Queensland recently. They are doing well and adjusting to the heat of the tropics. Our daughter reported that Tootsie did not move from in front of the fan for a day and a half! You handled all our constant changes with ease, thanks to you, one of the potentially stressful parts of moving was done and dusted. Thanks again.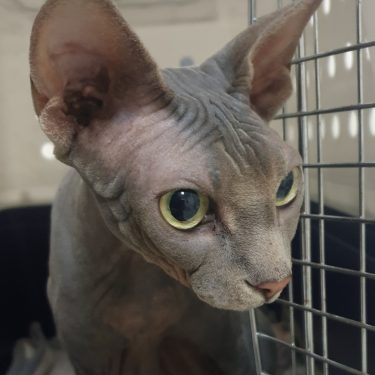 DECEMBER 2021
Hocus
Melbourne to Townsville, Australia
Great service from quote to delivery. Sending my cats from Melbourne to Townsville was a stressful thing for me. But with constant updates and pictures it was stress free!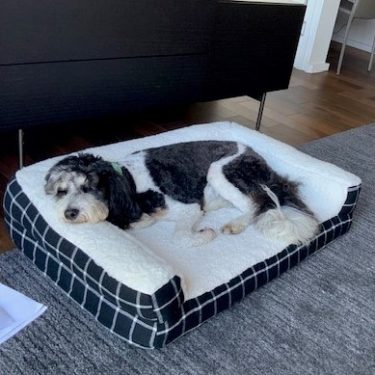 NOVEMBER 2021
Buster
Melbourne to Los Angeles, United States of America
Hi Rachael Buster arrived safely and is happily with my husband now. I'll see him next week! Thanks for your help with everything. Warm regards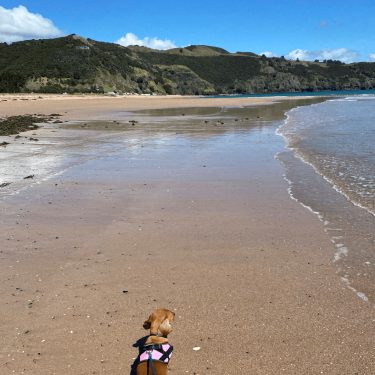 OCTOBER 2021
Pippi
Melbourne to Tauranga, New Zealand
Hey Rachael, It was such an amazing day being reunited with Pippi! There were a lot of happy tears! I've attached a few photos of Pippi's first days in NZ . We're very lucky, we have a family home at Tauranga Bay, which is a stunning place for Pippi to get settled into kiwi life. Hahah you can see she's absolutely already loving it! Thank you all SO much again!! I just can't thank you enough. Thanks again. Lucy + Pippi
AUGUST 2021
Indiana
Melbourne to Los Angeles, United States of America
Hello!! I have been meaning to email you but have been caught up with work. Indiana is so happy and is loving his walks up to Griffith observatory! Thank you again so much for all your help.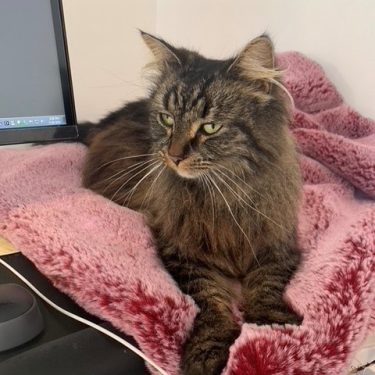 AUGUST 2021
Baby
Melbourne to New York, United States of America
Hi Rachael, Just emailing you to let you know that Baby has made it safely to my apartment in New York! I want to say a BIG THANK YOU to JetPets! I was thoroughly impressed by JetPet's professionalism and dedication to ensuring not only that Baby's flight went smoothly, but also that her owner (me!) remained calm and assured of her safety! Thanks so much, Rachael, for helping coordinate everything. Also, please pass on a big thank you to Lee for driving all the way to Nicholson to pick Baby up! Thanks so much again. I'll be recommending JetPets to anybody I know who needs quality animal transportation services! Kind regards, Jacqui.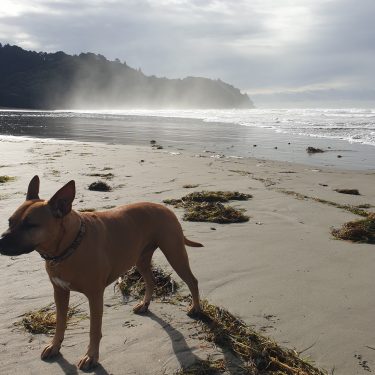 JUNE 2021
Chilli
Melbourne to Auckland, New Zealand
Dipkesh you absolute legend. I am so grateful for your service and for you calm and kind energy throughout the entire process. This may have been one of the most anxiety inducing experiences ever and you absolutely delivered on support, professionalism and integrity. Chilli arrived looking well and surprisingly calm and from start to finish I felt she was being looked after with love. Thank you so much Dipkesh and team.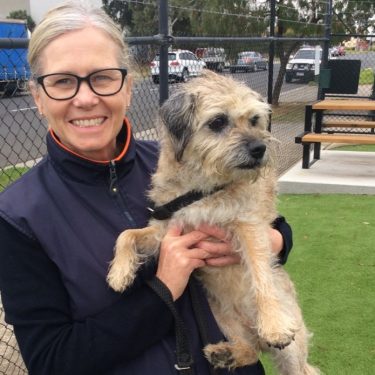 APRIL 2021
Gracie
Melbourne to Auckland, New Zealand
Jetpets were amazing in getting our beautiful pet clan from Melbourne to Auckland. No hassels, everything explained clearly, no stress (well no additional stress that is to an overseas move!) Gracie our border terrier and our four cats have all settled in well in their new home and we couldn't be happier. Thanks a million Jetpets!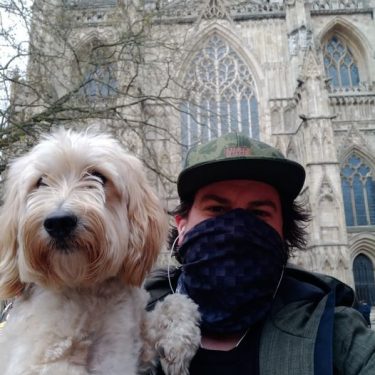 MAY 2021
Marcus
Melbourne to Edinburgh, Scotland
Hey Rachael, I just wanted to thank you for all the help you have given me. Marcus arrived safely at Heathrow on Friday and we traveled up to Edinburgh together on Saturday. He handled the relocation like a champion, it didn't phase him at all and he is now a happy Scottish dog. Before you made contact with me I thought that I would have to travel home. I am eternally grateful for all of your help (even when I was asking 10 questions a day). Thanks again Rachael! PS Attached is a photo of us in York.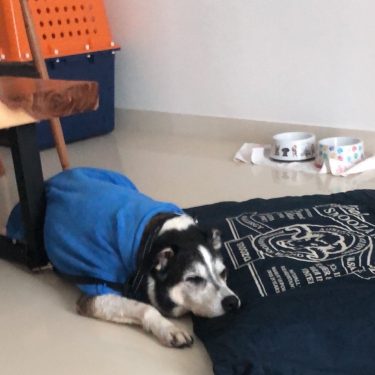 APRIL 2021
Prince
Melbourne to Singapore, Singapore
Prince is back in Singapore and coping well! He is adjusting to his new surroundings but nevertheless he seems comfortable. Thank you for everything and helping with this successful relocation!
How we can help with your Melbourne pet transport needs:
Our Pet Travel Consultants:
Find out all about your VIPs – very important pets!
Provide expert advice on preparing your fur baby for interstate pet travel
Decide on the best sized travel crate
Arrange a stay dry fleece mat for your furbaby's crate to keep them comfy and dry
Book your pet on the most direct flight with one of our airline partners
Arrange a comfort stop along the way
Can arrange a door-to-door pet transport service
Prepare your special detailed itinerary
Our popular pet transport routes from Melbourne
Melbourne to Sydney
Melbourne to Brisbane
Melbourne to Perth
Melbourne to Adelaide
Melbourne to Canberra
Melbourne to Darwin
Melbourne to Cairns
Melbourne to Tasmania
and more!
Other parts of our domestic pet transport service which makes us unique:
Jetpets Resident Vets on staff to ensure your pet is healthy and fit for their journey
Jetpets Transit Lounge access, for your pet to have a stretch and relax out of their crate before their flight
We provide pet travel updates to keep you informed for complete peace of mind
24 hours, 7 days a week, 365 days a year customer service – we're here for you!