Coronavirus (COVID-19) Pet Travel Update
Due to the current situation, we have been experiencing a high volume of phone calls, which is resulting in longer than usual hold times. Our teams are working diligently to assist you, our customers, and at this stage we are trying to prioritise calls for clients with imminent travel plans.
For the latest information, please see our Important Pet Travel Update page, which we will be updating regularly.
International Pet Transport to Canada
Are you and your family planning to move to Canada? Setting the highest standards of care when it comes to overseas pet travel, the in-house team of pet travel consultants, resident vets and pet handlers at Jetpets will help you ensure that no fur baby gets left behind!
As Australia's leading pet transportation company, we offer a complete door-to-door transport service to any destination across Canada, from Vancouver to Montreal, Toronto and more.
From dogs to cats, bunnies, birds and more, we can transport any and all pets that you may have. Your pet's comfort, safety and welfare is our number one priority when they're with us, so you can have peace of mind when you entrust your pets into our care. For completely stress-free pet transport to Canada, choose the friendly team at Jetpets.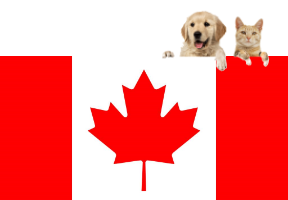 Why Choose Jetpets?
Customer Feedback: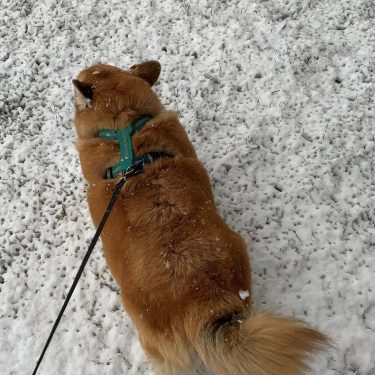 DECEMBER 2019
Henry
Melbourne to Toronto, Canada
Hi Kaye. I just want to say, "Thank you, so much", for assisting us in relocating our Henry to Toronto Canada. He has settled in nicely, within our apartment. He likes snow, but not ice! Lol.. Here's a couple of pics and a video, ( I hope comes out ok); I've attached to this email, of Henry walking in the snow. Pls let team 'Henry' know, how happy we all are with both Jetpets and their Canadian counterparts. Kind regards, Sofie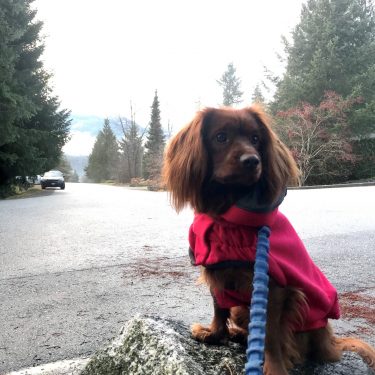 DECEMBER 2019
Bentley
Brisbane to Vancouver, Canada
Hi Emily, It's been a week now that Bentley has been with us in Canada and after a couple of days of jetlag, he is happy exploring his new environment. Here are some photos of him in his new home. Kind regards, Rowena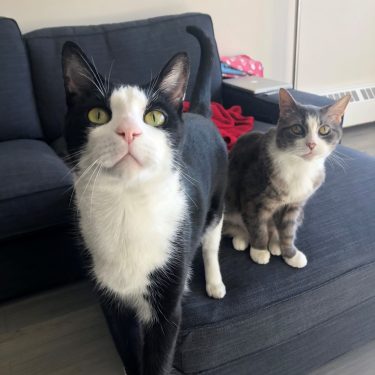 DECEMBER 2019
Jax & Penelope
Sydney to Montreal, Canada
Hi Simone, I wanted to extend a huge thank you to yourself and your team for the amazing service and support both us and our cats, Jax and Penelope received. From the initial planning to pre flight, you and your team were very easy to liaise with and always happy to answer any questions or concerns we had. You made this process very easy for us which was a huge weight off our shoulders. The gentleman who came to collect our two cats was very reassuring and made light of a stressful situation which is just what we needed! The updates we received after the cats were collected were great and helped settle our nerves - and knowing the cats were doing well during the stopover (thanks to the photos) melted our hearts!! When Jax and Penelope were both delivered they were in great spirits and ready for cuddles (even though poor Penelope wet herself at some point so we had to hold cuddles off till she got a lovely shower). Overall I am happy to say the experience and service we received was exceptional and would highly recommend Jetpets to everyone! Thank you again for you amazing service and support - it did not go unnoticed and is highly appreciated!! Please feel free to share this feedback with your team and online should you wish. I have also attached a couple of photos of the happy kittens Thanks again for everything!! Kat and John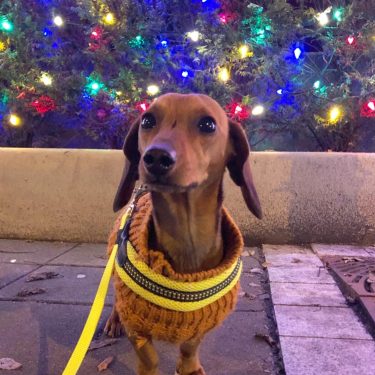 DECEMBER 2019
Nisa
Melbourne to Vancouver, Canada
Hi team, The experience which we've had from end-to-end has been exceptional and I have nothing but praise for Jetpets and the wonderful and professional service provided throughout the whole move from all the staff involved. Keep up the fantastic work and I'll be sure to spread the good word to all my fellow pawrents. Kind regards Kim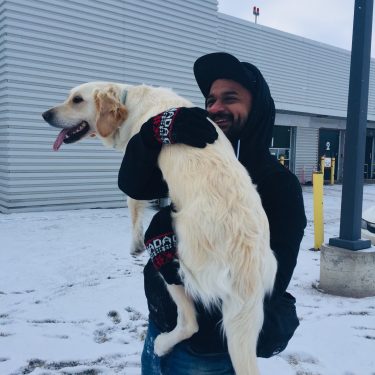 NOVEMBER 2019
Kiera
Perth to Edmonton, Canada
Hi Kate, Our girl is finally here! And we couldn't be more thankful to you and your team for a seamless transfer. Here is a picture of Kiera with her Dad at the customs collection point in Edmonton airport. We are more than happy for you to share this on your social platform. We will definitely use your services when we need to transfer Kiera again and would also recommend you to all the our friends. Once again, thanks to you and your team, so so very much for looking after our kid.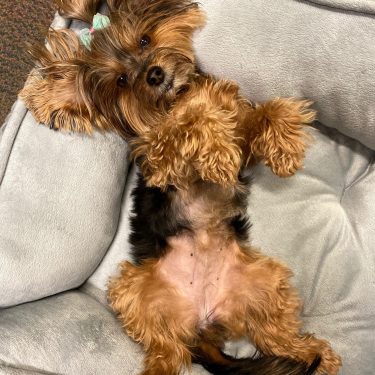 NOVEMBER 2019
Stella
Brisbane to Vancouver, Canada
Hi Melanie, Stella is home in Vancouver with me now and she has been great! My Dad and I were both surprised how good she was immediately when we picked her up. It's like she never left Vancouver. She's been in high spirits and doesn't seem upset about the flight at all. Thanks for taking such good care of her for me. Much appreciated. Thank you Chelsea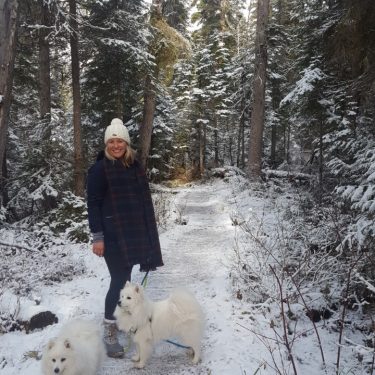 OCTOBER 2019
Lulu and Wilbur
Brisbane to Vancouver, Canada
Hi Biljana, Thank you for all of your assistance in moving Lulu and Wilbur to Canada with us. After a few weeks we have settled into our home in Banff and are loving the snowy weather! Thanks again! Kind Regards, Greg and Georgia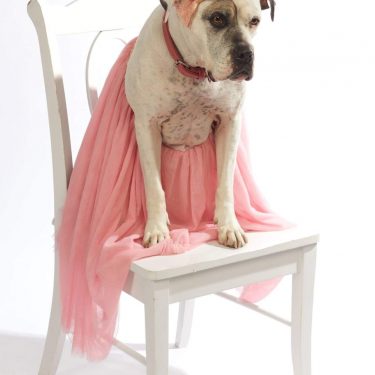 SEPTEMBER 2019
Reika
Perth to Toronto, Canada
A picture to prove that Jet Pets successfully transported a princess back home safe and sound. We couldn't be more grateful. Thank you all so so much. Outstanding service.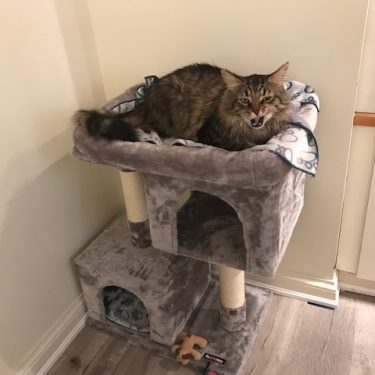 JUNE 2019
Maximus
Brisbane to Toronto, Canada
Hi Justin Maximus and I want to thank you and the Jet Pets team for helping him arrive safely in Toronto. Maximus was calm when he arrived and happy to see me and my friend Sandy. I'm very grateful and will recommend your company to any friends who need to transport their pets. Thanks again Veronica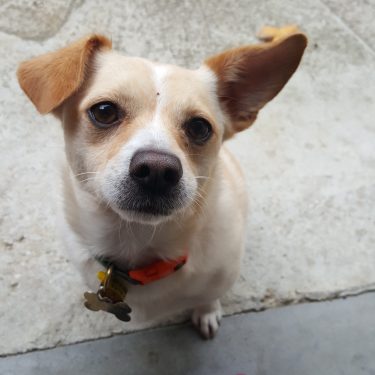 MAY 2019
Peanut
Melbourne to , Canada
Hi Aleesha,  Peanut arrived happy and healthy and keen to start his new adventure in Canada. Though it was nerve racking and scary to send him on such a big trip everything went smoothly and i am very happy with the service provided.  Thanks so much for everything, ive attached a photo.   Presley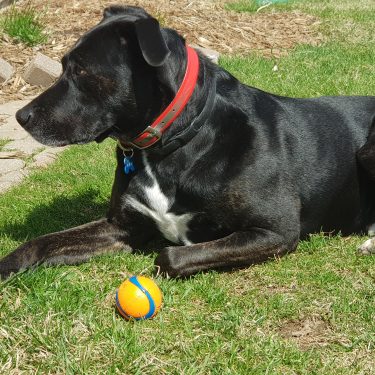 APRIL 2019
Bob
Canberra to Toronto, Canada
Thank you so much for the regular updates on Bob while he was travelling.  He's settling into his new home now in Canada and catching up on some sleep and treats!  We appreciate so much your service and caring in what was very stressful for us...it made it much easier to know that you would be tracking him, and updating us often along the way.  Thank you again.  We will certainly be recommending Jetpets to others in the future. Yours in Yoga, Heather.
JANUARY 2019
Bobbie
to Toronto , Canada
Hi Kaye, We now have Bobbie in Toronto with us and she appears to be happy and healthy. She was extremely excited when we got to pick her up this afternoon. I would like to thank Justin for his help in all the process and for his updates last Friday with how Bobbie was going with boarding etc. Thanks for getting our girl safely to us in Toronto. Warmest regards, Hollie, Adam & Bobbie
Setting the highest standards of care
Jetpets Melbourne has become the first pet transport company in the Asia Pacific Region to be awarded The Centre of Excellence for Live Animals Logistics (CEIV) Certification, and is one of only five companies in the world to have received the honour.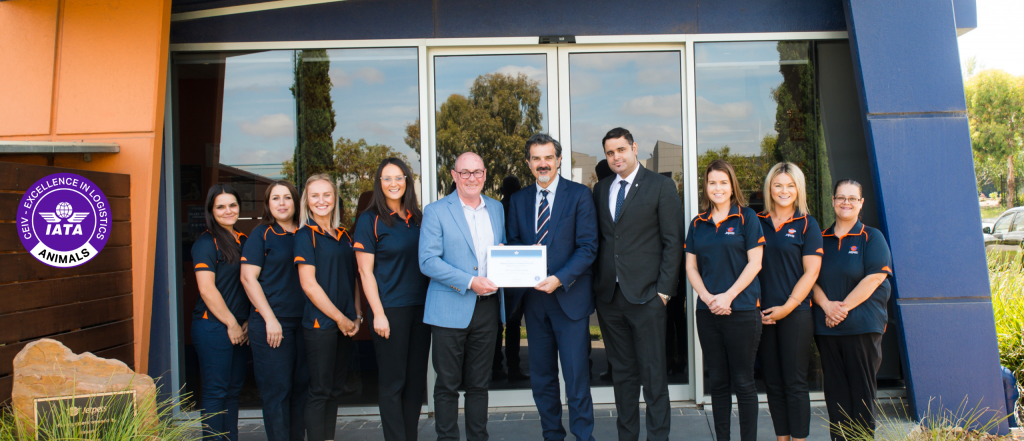 "Jetpets customers can be confident that their precious animals are traveling in safe and healthy conditions" – Glyn Hughes, IATA Global Head of Cargo
Mark & Mya's Jetpets Experience
Let us help you with transporting your pet to Canada
Our Pet Travel Consultants:
Learn all about your pet. Regardless of whether your pet is a dog, cat, fish or bird, they'll be treated like royalty!
Provide you with expert advice on preparing your pet for international travel to the Canada, including quarantine and customs requirements
Choose the best sized, airline-approved pet travel crate to ensure your pet travels comfortably, including a stay dry fleece mat
Arrange for your pet's travel crate to be delivered to your home prior to your relocation – see our travel crate familiarisation tips
Book your pet on the most direct flight to your destination in the United States
Arrange a comfort stop along the way
Can arrange a door-to-door transport service, from your home in Australia to your new residence in Canada
Prepare your pet's personalised itinerary
Our 24-hour customer service line ensures we are contactable every step of the way
Can even take care of your flight to match your pet's itinerary through Jetaway travel
Our Resident Vets:
Are experts in overseas pet travel and can provide dogs and cats (and other pets) with all the correct treatments they need to travel to Canada
Will ensure all documents and treatments for overseas travel are done accurately to ensure a smooth relocation
Can come and visit you at home as a complimentary part of our service (state dependent)
Will give your pet a health check at our Jetpets Transit Lounge prior to their flight
Our Pet Handlers:
Can come to your house and professionally fit your pet to the perfect sized crate (in metropolitan areas) prior to your pet's travel to Canada
Will take care of your pet on the day of travel, giving them plenty of love, attention and walks
Check your pet in for their flight at the airport, ensuring they have been to the toilet and have plenty of water available
Will provide updates on your pet, including in the lead up to flights
Our Pet Transit Lounges:
Jetpets Transit Lounges allow for priority pet check-in
Are conveniently located near major airports in Melbourne, Sydney, Brisbane and Perth
Your pet will be able to have a stretch and relax out of their travel crate before and/or after their flight
Provide peace of mind knowing your pet will be taken care of if their flight is delayed or cancelled
Our resident vets are located at our pet transit lounges
Did you know?
The captain of the aircraft is aware that your loved one is on board their flight
The captain will set the temperature to approx. 18 degrees Celsius so that the animals are comfortable
The pets' cabin is dimly lit so that your loved one can see what is going on around them
What we feel and hear in the cabin of the plane is the same as what animals experience (except in a travel crate they have much more leg room than us!)
Behind the Scenes at the Airport
Gallery
---
FAQs – International Pet Transport to Canada
Q: Can you bring pets into Canada?
Yes, you can bring your pets into Canada from Australia. You will need to complete a variety of pre-travel paperwork and health checks prior to travel.

Jetpets can provide you with all the advice you need for your pet to travel to Canada, including organising for all documents, vetwork and treatments to be accurately completed, to ensure a smooth and hassle-free relocation.
Q: How much does it cost to take a dog to Canada?
There are many factors that go into pet transport prices, including flight routes and destinations, size and weight of your pet, level of service provided and more. With Jetpets, you can rest assured that our quotes can be made all-inclusive, delivering a boutique experience for you and your pet – no hidden costs or surprises. We follow strict internal and external policies to ensure your pet's comfort and safety during travel, so our pet transport prices already include full-service provisions such as organising comfort stops for your pet along their journey and collecting your pet from the airport should there by a flight delay or cancellation.

Your Jetpets pet travel consultant will talk you through all the available options, as well as provide you with a customised itinerary and quotation for your pet's travel to the Canada.
Q: What do I need to take my dog to Canada?
You dog will need to meet all of Canada's import requirements, complete veterinary paperwork and other documentation.

When you speak to a Jetpets pet travel consultant, they can talk you through the entire process and everything you need to ensure a smooth travel experience for you and your pet.
Q: Do pets have to be quarantined in Canada?
Domestic dogs and cats generally do not have to be quarantined when entering Canada, providing all the importation requirements have been met.