Coronavirus (COVID-19) Pet Travel Update
In the current climate we request that all NEW service requests are submitted via our website and a member of our team will be in touch to assist you where possible. 
We are currently not providing quotes over the phone. 
Australian Quarantine
People and operations in Australia, for your peace of mind
With over 28 years' experience, Jetpets can work closely with you to organise a door-to-door transportation service for your pet from the quarantine facility to your home, anywhere within Australia.
If your family requires additional time to settle into your new home, our friendly team can also arrange pet accommodation for your furbaby. Whether it's onward travel from Australian quarantine or the pet accommodation facility, we'll provide you with pet travel updates* to keep you in the loop.
*Conditions apply, please see pet travel updates page for more information.
Customer Feedback: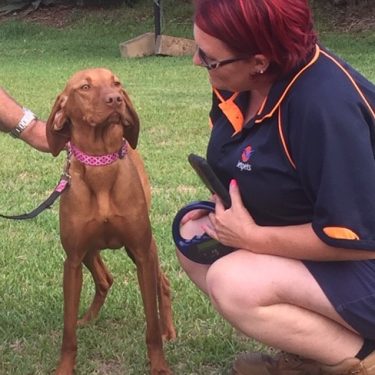 JANUARY 2020
Maggie
Melbourne Quarantine to Sydney, Australia
Hi Nicole, Thank you so much for excellent and efficient service! Maggie arrived today after 17,000km from Hungary! The Jetpets driver was so caring and ringing me with updates. I always recommend you to ship our pups! Best Wishes Sue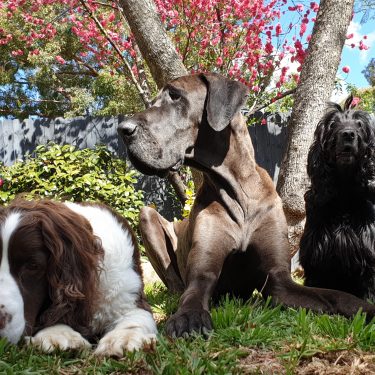 OCTOBER 2019
Leala, Alfie and Alex
Mickleham Quarantine to Melbourne, Australia
Dear Chris It is a very happy house we have tonight! It is so fantastic to have all or babies back. They were running around for at least an hour when they arrived. It was dark before we were able to get them in bed for cuddles. Thank you for taking such great care of our furbabies. They were so jolly when they arrived. There are no words to describe the joy to be with them again. Thank you again and kind regards Jeanné
Overseas Pet Travel into Australia
For pets travelling into Australia, depending on which country your pet is arriving from, you may need to start planning 2 to 7 months in advance to meet strict quarantine requirements.
Pets travelling into Australia from New Zealand, Norfolk Island or Cocos (Keeling) Islands are not required to stay in quarantine, and instead will be straight home to you.
For pets coming from other countries, quarantine is required for 10 days.
Please note there are some countries that do not allow direct entry of pets into Australia.
Australia's only government-run quarantine facility is located in Mickleham, Victoria, close to the Melbourne International Airport
Common FAQs
Q: Where is the Australian quarantine facility?
A: The quarantine facility is located in Mickleham, Northern Melbourne, which is about 30 minutes from the Melbourne International Airport. Jetpets is located in close proximity to the Australian quarantine facility.
Q: Does my cat or dog have to fly into Melbourne?
A: Yes, they must arrive directly into Melbourne International Airport where they will then be transferred to the post-entry quarantine facility.
Q: How long will my dog/cat be in quarantine in Australia?
A: All cats and dogs must stay at the quarantine facility for 10 days.
Q: Can I visit my dog/cat in quarantine Australia?
A: Due to the shorter nature of a quarantine stay now, being just 10 days, visitation of animals in quarantine is not allowed.
Q: How much does quarantine cost in Australia?
A: The quarantine fee for 10 days will cost approximately $2,000 AUD per pet.
Q: My cat/ dog was originally from Australia, do they still have to complete the Australian quarantine requirements?
A: Yes, they do. There is a risk that they may have been exposed to exotic diseases while travelling or living overseas so they must still meet all the import conditions when returning to Australia.
International Pet Travel from Australia
All pets travelling internationally must fulfil the requirements of the receiving country of destination.
Jetpets can provide you with all requirements well in advance of your pet's travel. Some countries require the process to begin many months ahead to ensure all government requirements are met.
Gallery