Coronavirus (COVID-19) Pet Travel Update
In the current climate we request that all NEW service requests are submitted via our website and a member of our team will be in touch to assist you where possible.  We are currently not providing quotes over the phone. 
Australian Quarantine
People and operations in Australia, for your peace of mind
Jetpets can work closely with you to organise a door-to-door transportation service for your pet from the quarantine facility to your home, anywhere within Australia. If your family requires additional time to settle into your new home, our friendly team can also arrange pet accommodation for your furbaby.
Whether it's onward travel from Australian quarantine or the pet accommodation facility, we'll provide you with pet travel updates* to keep you in the loop.
*Conditions apply, please see pet travel updates page for more information.
Customer Feedback: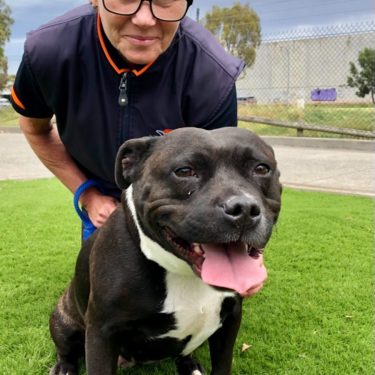 JANUARY 2022
Buffy
Melbourne to Brisbane, Australia
My gorgeous dog had been transported to Melbourne from the UK but didn't offer ongoing transport from Melbourne to Brisbane. I contacted Jetpets and within a couple of hours, I had received a quote, confirmed payment and itinerary. Wendy was fantastic and very knowledgeable. I was kept informed every step of the way, the handler who met my dog from quarantine was lovely and even sent me a picture of them on her walk, it was fantastic for my peace of mind. Would recommend this company to anyone, they really are fantastic!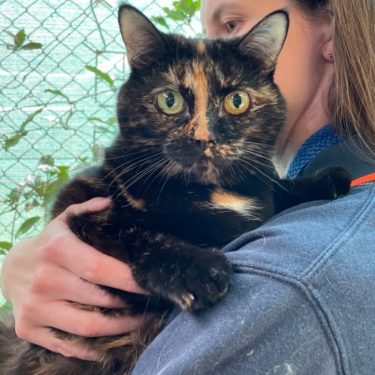 DECEMBER 2021
Prue
Melbourne to Brisbane, Australia
Jet Pets was great! They flew my cat from Melbourne to Brisbane and delivered her to us on time. She was clean and groomed and very happy to be home!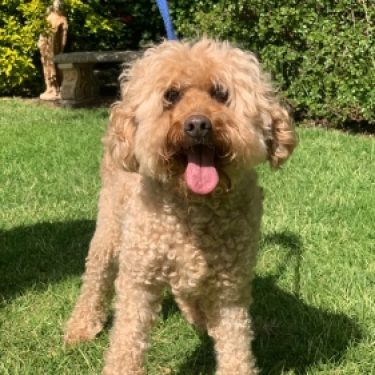 OCTOBER 2021
Charlie
Melbourne to Sydney, Australia
Jetpets did a wonderful job caring for my precious pup during his trip from quarantine, to boarding, to his flight from Melbourne to Sydney and back to me. I am very grateful for the way in which Wendy kept me up to date every step of the way and the special attention Charlie received. He arrived home healthy and happy!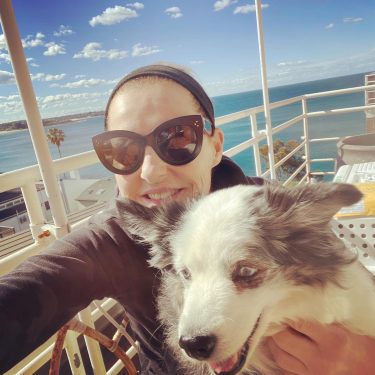 SEPTEMBER 2021
Moxie
Melbourne Quarantine to Sydney, Australia
Hi Wendy Moxie arrived safe and sound on Friday, thanks so much for the incredible care from you and your team. She's getting settled and exploring her new neighbourhood, she's staked out a nice spot on the balcony with a view of the sea and a nice breeze on the nose. I've attached some pics from our reunion and new home! Please pass on my gratitude and appreciation to everyone who helped get her to her new home. Cheers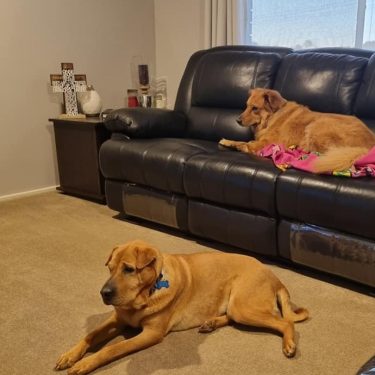 AUGUST 2021
Lexi and Harvey
Melbourne to Sydney, Australia
Thank you so much to Jetpets for arranging their flight from Melbourne to Sydney in such short notice and for even delivering our babies to us around midnight, I don't know of many companies that are willing to work after business hours to this level and we really appreciate all your effort and great service so much. None of this would be possible without any of you and we are so grateful to each you. May you all be blessed for the great work you do each and every single day. As you can see from the pics below, the babies are settling in very well.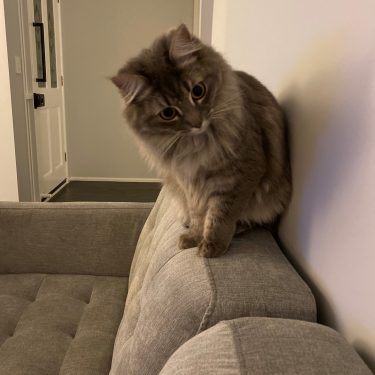 JUNE 2021
Pookie
Melbourne Quarantine to Brisbane, Australia
Hi Louise, I just wanted to thank you so much for taking care of our Pookie in Melbourne post quarantine and getting her home to Brisbane. She was understandably alert the first night back but since then has settled much more and has been doing zoomies all over the house running everywhere, eating a lot and playing! She has become so comfortable that she's found her scratching spots (the couch unfortunately). Thank you again,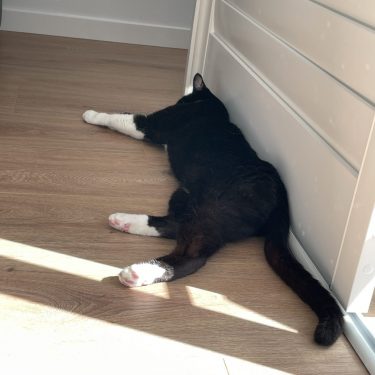 MAY 2021
Smudge
Melbourne Quarantine to Brisbane, Australia
Hi Louise, Thanks so much for getting in touch to check how Smudge is doing and thanks for all your support getting him to us safely and for all the updates throughout his travel. He is doing really well and is settling well in to his new house. I have attached a couple of pictures. Thanks for all your help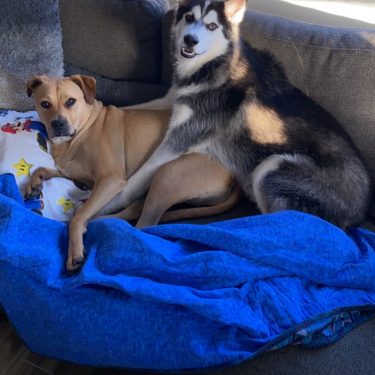 MAY 2021
Sydney
Melbourne Quarantine to Sydney, Australia
Hi Louise, Thank you for everything it's great having Sydney again. She's tired but settling in nicely. I also have a husky which is a challenge but they seem to be getting along over time. Thanks again.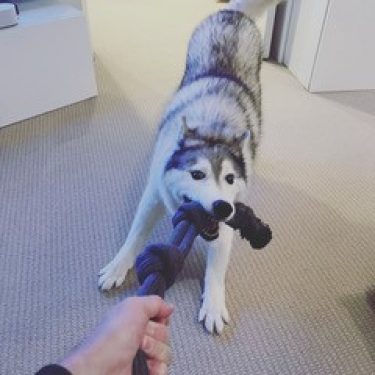 APRIL 2021
Stoli
Melbourne Quarantine to Brisbane, Australia
Hi Jetpets, I just wanted to say a huge thank you for getting Stoli to her new home safely. She's very happy to be with her dad and I'll be joining them once my quarantine is done. I would not hesitate to use you when we travel next and I will be recommending you to all my friends! Here's a couple of photo's of Stoli from last night when she arrived.
Overseas Pet Travel into Australia
For pets travelling into Australia, depending on which country your pet is arriving from, you may need to start planning 2 to 7 months in advance to meet strict quarantine requirements.
Pets travelling into Australia from New Zealand, Norfolk Island or Cocos (Keeling) Islands are not required to stay in quarantine, and instead will be straight home to you.
For pets coming from other countries, quarantine is required for 10 days.
Please note there are some countries that do not allow direct entry of pets into Australia.
Australia's only government-run quarantine facility is located in Mickleham, Victoria, close to the Melbourne International Airport
International Pet Travel from Australia
All pets travelling internationally must fulfil the requirements of the receiving country of destination. Jetpets can provide you with all requirements well in advance of your pet's travel. Some countries require the process to begin many months ahead to ensure all government requirements are met.
Gallery
Common Australian Pet Quarantine FAQs
Q: Where is the Australian quarantine facility?
The quarantine facility is located in Mickleham, Northern Melbourne, which is about 30 minutes from the Melbourne International Airport. Jetpets is located in close proximity to the Australian quarantine facility.
Q: Does my cat or dog have to fly into Melbourne?
Yes, they must arrive directly into Melbourne International Airport where they will then be transferred to the post-entry quarantine facility.
Q: How long will my dog/cat be in quarantine in Australia?
All cats and dogs must stay at the quarantine facility for 10 days.
Q: Can I visit my dog/cat in quarantine Australia?
Due to the shorter nature of a quarantine stay now, being just 10 days, visitation of animals in quarantine is not allowed.
Q: How much does quarantine cost in Australia?
The quarantine fee for 10 days will cost approximately $2,000 AUD per pet.
Q: My cat/ dog was originally from Australia, do they still have to complete the Australian quarantine requirements?
Yes, they do. There is a risk that they may have been exposed to exotic diseases while travelling or living overseas so they must still meet all the import conditions when returning to Australia.