Pet Travel Updates
Whether your pet is travelling interstate or overseas, the team at Jetpets knows that it can be an exciting yet anxious time being separated from your fur-baby. We try our very best to make your pet travel experience completely stress-free by providing you with updates along the way, keeping you in the loop with where your pet is during their travel journey and how they are doing.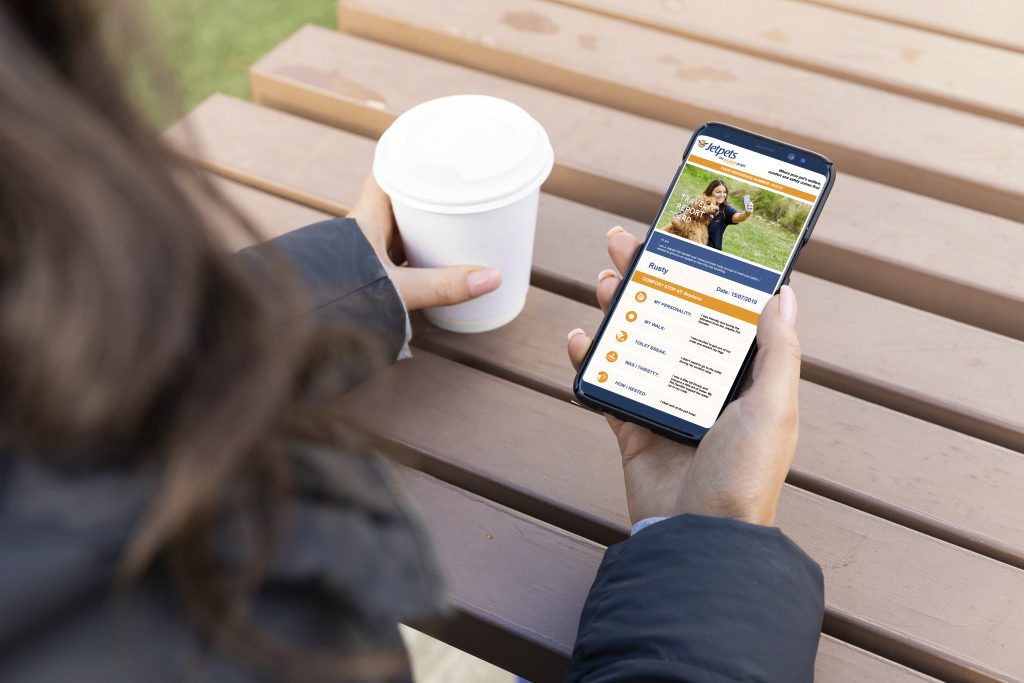 Progress updates on your pet
Jetpets sends out a variety of pet updates, dependent on if it's a domestic or international trip and whether they'll be travelling via our transit lounges located Australia-wide, in Melbourne, Sydney, Brisbane and Perth.
The types of updates you can expect is dependent on your pet's personalised travel itinerary, and may be sent via SMS and/or email.
These updates may include*:
Check-in at the airport
Collection from the airport
Drop-off at pet accommodation
How your pet was during their comfort stop
Confirmation of health clearance for international travellers
Collection from Australian quarantine facility for flight check-in
Delivery at residence
*Pet travel updates are applicable when the pet is travelling via a Jetpets transit lounge location, and where the itinerary is for a transit lounge or door-to-door service.
And before you know it, your beloved pet will be back for lots of cuddles and kisses, in your arms again, ready to start their new adventure with you wherever you may be!
Feedback from Jetpets Happy Travellers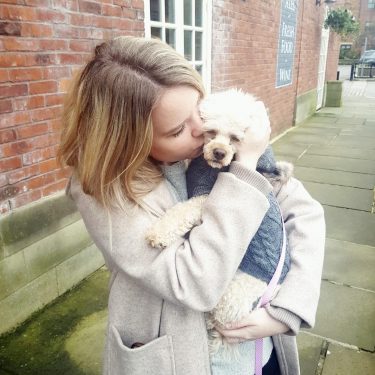 NOVEMBER 2019
Callie
Perth to Manchester, United Kingdom
Hi Biljana Thanks so much to Jetpets for relocating Callie! The updates made me feel much more at ease and you all made it such an easy process. We hadn't seen each other in 9 months so I've attached the video of when I saw her for the first time and some pictures from her first week in Manchester. Thanks again.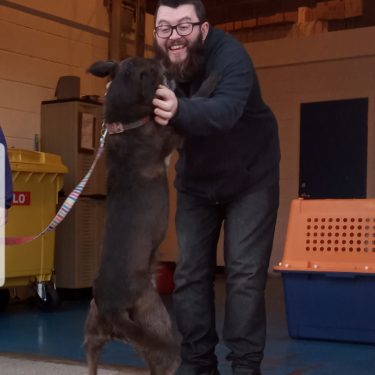 NOVEMBER 2019
Meekah
Melbourne to Edinburgh, United Kingdom
Hey Justin, We are very happy to have Meekah back with us. Everything went so smoothly! Thank you for sending us the picture and report card before she took off too, it put our minds at ease a little bit. She was so happy to see us and is in good spirits, we can tell she was well looked after on her journey. We wouldn't hesitate to recommend you to anyone travelling with pets! All the best, From a pair of very grateful dog parents.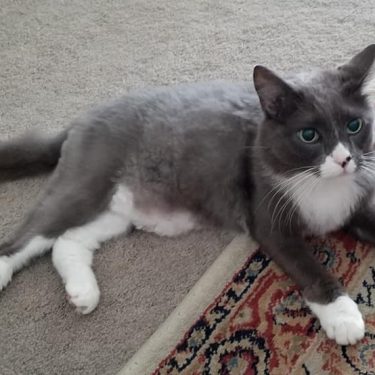 NOVEMBER 2019
Misty & Rueben
Sydney to Miami, United States
Hi Kate, Sandii and Jerry It will be a week tomorrow that Misty and Rueben had arrived from Sydney into Miami. They arrived in great condition and spirit much to my surprise and great relief. The regular updates and photos certainly put me at ease.. not that I did not think they would have been taken care of, but more so due to this having been one of their longest journeys that had ever taken outside of home in their 14 years of life. They are transitioning well to their new home .. baby steps being taken in introducing them to my brother and sister-in-law's cat Bugsy .. but good signs are ahead. I cannot thank you all enough for your kindness and professionalism during Misty and Rueben's trip. Kind regards Trudie Smith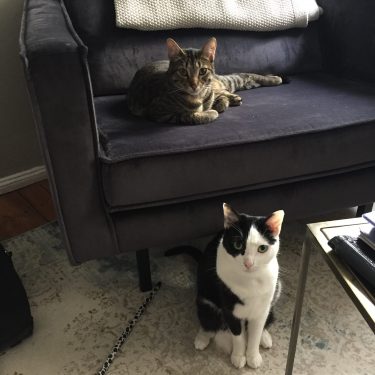 OCTOBER 2019
Patch and Waffle
Brisbane to Berlin, Germany
Hi Justin, Thank you so much for all the care and attention JetPets showed to Patch and Waffle on their journey. We were so relieved to pick them up safe in Berlin. The updates during their travels was great, and are so grateful that they got here just fine. Thanks again for everything. Best wishes, Rachel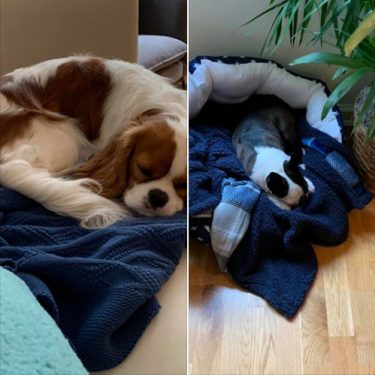 SEPTEMBER 2019
Harry and Riley
Sydney to New York, United States
Harry and Riley are happily snoozing after their big trip from Sydney to New York. You guys were so amazing and I could not have been happier with the way you looked after my dogs and let me know what was happening every step of the way. Thank you so much.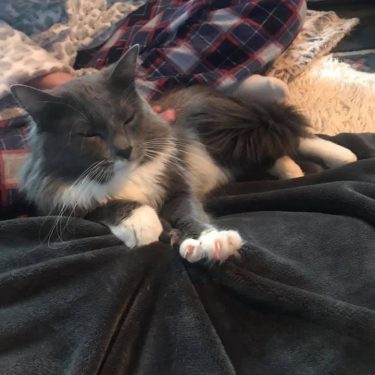 SEPTEMBER 2019
Han Solo
Sydney to Christchurch, New Zealand
I was very happy with the service Jetpets provided for our cat Han Solo to travel from Sydney to New Zealand. Justin was more than happy to answer my thousands of questions which made for stressless travel. I was sent a photo of him having a snuggle with one of the staff before departing from Sydney which was a cute gesture. The collection process was super easy and Han Solo cage had been cleaned and refreshed before we collected him. Han Solo is now living his best life in New Zealand with us.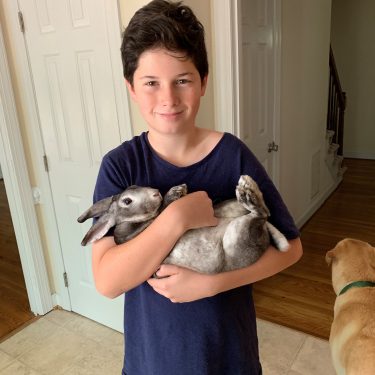 AUGUST 2019
George and Smokey
Sydney to Baltimore, United States
I just wanted to say I highly recommend Jetpets for any of your pets travel needs. I was extremely nervous about the entire process, as we have a highly strung rescue dog and a bunny that we needed to move from rural NSW Australia to Virginia USA. Justin from Jetpets was professional, courteous and very reassuring throughout the whole process and I had a lot of questions and concerns, he totally put my mind at ease. Both my pets arrived safe and sound, I was sent text messages, emails with photos and phone calls every step of the way so I knew how they were doing and where they were. They really care about the animals and are very experienced in this whole process. Sandii in LA was as friendly as she could be and I knew they were in great hands from start to finish.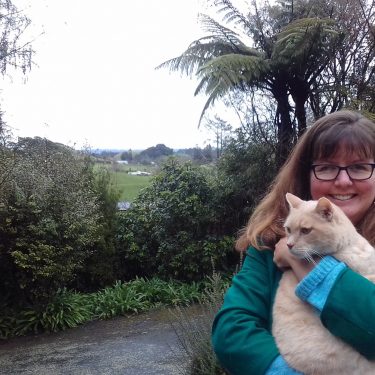 AUGUST 2019
Gino
to , New Zealand
Thank you to everyone at Jetpets for your assistance in getting Gino safely from Australia to NZ. All the little pictures and updates were most appreciated and erased any concerns I had while he was travelling. Although there was one minor hiccup with a changed flight this was communicated clearly and in a timely manner. As I have no children Gino is very precious to me so I want to let you know I am very grateful for your assistance to helping me to reunite with him.
See more Customer Feedback