Trusted Defence Member Pet Travel Across Australia and Around the World
For over 30 years the team at Jetpets has been the trusted Pet Transport company helping Defence Family Pets reunite with their Defence Family Members. Whether it's a new posting to Queensland, New South Wales, Victoria, Western Australia, Northern Territory or to any remote location in Australia or Overseas, our team is here to assist with your interstate and international pet transport needs. As pet lovers ourselves we understand that a new home doesn't feel like home without our pet companion safely reunited with us.

VIP Tailored Service For Defence Families
Every Defence Family Pet entrusted in our care is special and treated as such. At Jetpets, we recognise that your family needs a little bit of extra assistance which is why we provide a VIP tailored service for Defence Families on the move. As experts in Defence Family Relocations, our services include a special Defence discount and itemised receipts to support your PACMAN claims.
Jetpets Pet Travel Consultants

We have a dedicated team of Pet Travel Consultants who specialise in Defence Family relocations. The team will create a personalised Defence relocation itinerary specific to your pet factoring in their breed, size, age and of course as close as possible to your own flight arrangements. Our pet travel consultants are also here to assist with:
Booking your pet on the most direct flight with one of our trusted airline partners
Help you to decide on the best size travel crate for your pet
Arrange a stay-dry fleece mat for your pets crate to keep them comfy and dry during their travels
Arrange a comfort stop along the way if there are connecting flights, delays or flight cancellations
Where possible organise a door-to-door interstate pet transport service
Availability to talk to our experts 24 hours, 7 days a week, 365 days a year!
Jetpets Transit Lounges

Our Transit Lounges facilitate our travelling pets where they can safely and securely stretch and relax out of their crate before and after their flight. If your pet requires connecting flights with time in between, the Transit Lounge is an ideal place for your pet away from the hustle and bustle of the airports.
Jetpets Resident Vets & Experienced Pet Handlers

To ensure your pet is healthy and fit before and during their relocation journey, we have dedicated Jetpets Veterinarians at each state based Jetpets Transit Lounge. The Jetpets Pet Handlers are renowned for their expertise, care and understanding when handling all Jetpets animals. Our trusted Jetpets Pet Handlers team will check your pet in for their flight at the airport, ensuring they have been to the toilet, have plenty of water available for a comfortable flight and provide pet travel updates to keep you informed for complete peace of mind.
Pet Accommodation / Boarding
Not only can we transport your family pet, we can also arrange for any pet accommodation requirements you may need.  If you need a little bit more time to settle into your new home, that's not a problem. Your Jetpets Pet Travel Consultant can arrange to have your pet well looked after in pet boarding all across Australia. Please note that your pets' vaccinations must be current to facilitate pet boarding.  If you have not vaccinated your pet it must be done at least 14 days before entry.
PACMAN Claims
At Jetpets we know as an Australian Defence Force (ADF) Member you are eligible to claim your Pet Transport Relocation costs. In order to keep it super easy and as stress free as possible we will provide an itemised tax invoice at time of booking so you can immediately complete your claim for reimbursement.
Pet Travel Provider Criteria To Facilitate Defence Member Moves
In order to claim pet travel expenses with PACMAN, it is important that you choose a trusted pet transport provider like Jetpets.
PACMAN will only accept claims when using pet transport providers that have and meet the following criteria:
Australian Business Number.
Conduct a business for profit in transporting or boarding household pets.
Are registered to carry out the business under the relevant State or Territory law.
Types Of Benefits That Can Be Claimed Under PACMAN In Australia
As part of the relocation process, the CDF will consider a number of criteria and factors to determine the eligibility of costs covered for pet travel.
This includes circumstances of posting, number of pets relocated, arrangements for transport and boarding, discounted transport rates, time taken to travel between the former and new location, and whether or not your pet is used for commercial or economic purposes.
To support your claim, the Jetpets team will work closely with you to ensure that transport between your old and new locations are as timely as possible, and accommodate your pet's specific requirements.
For more information on the types of pet transport services you can claim, please refer to the PACMAN website.
Assistance With Benefit Claims
In order to help facilitate claims and make the pet transport process as stress free as possible, our team of Pet Travel Consultants can arrange any supporting documentation as required.
From quotes, to early invoices, to itemised receipts and additional justification, our team are here to assist in any way we can. For more information on how to make your claim, please refer to the PACMAN website.
Trusted By The International Industry's Best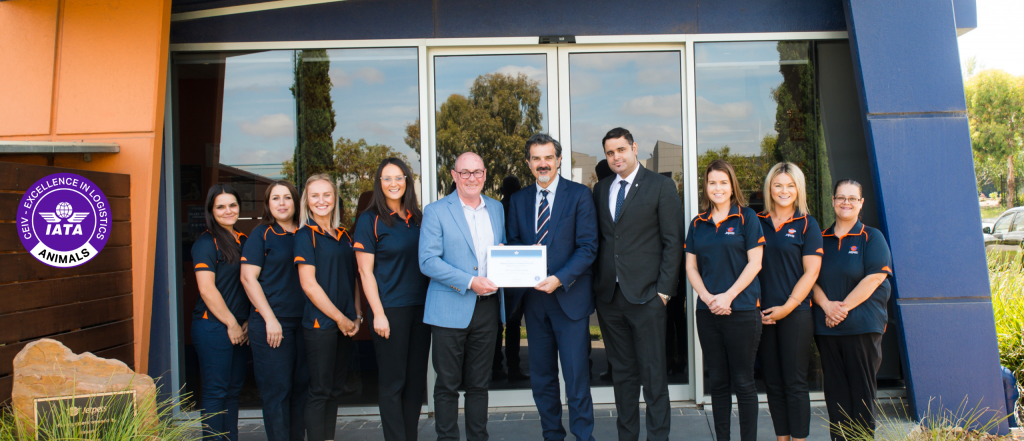 Jetpets Melbourne has become the first pet transport company in the Asia Pacific Region to be awarded The Centre of Excellence for Live Animals Logistics (CEIV) Certification. "Jetpets customers can be confident that their precious animals are traveling in safe and healthy conditions" – Glyn Hughes, IATA Global Head of Cargo
Hear More From Pet Owners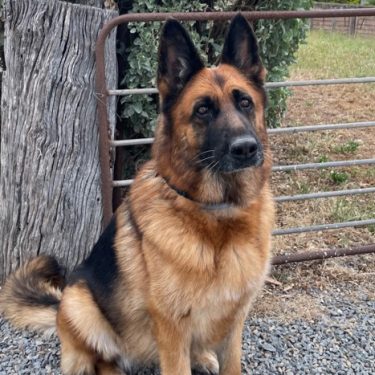 NOVEMBER 2023
Tash
Perth to Adelaide, Australia
The whole experience was easy and very professional. We are so happy with the service, and could tell the handlers truly cared about Tash and her experience.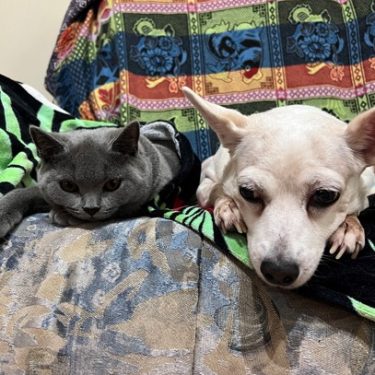 OCTOBER 2023
Lily & Ruby
Darwin to Perth, Australia
Very good service! Pets arrived from Darwin to Perth in excellent condition and very happy to see us.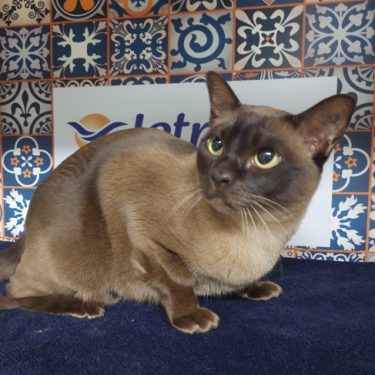 SEPTEMBER 2023
Banjo
Canberra to Alice Springs, Australia
Jetpets were great throughout the entire process of moving my cat from Canberra to Alice.  I loved the reports I received and I felt at ease while he was travelling. Thank you so much!
AUGUST 2023
Rooster & Rosie
Groote to Brisbane, Australia
Thank you so much for the super incredible outstanding service I have experienced with Jetpets.  I will definitely recommend Jet Pets to everyone I know!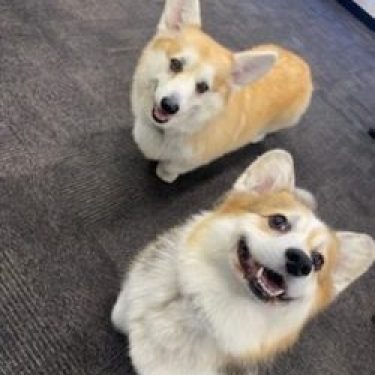 JULY 2023
Archie & Bonnie
Perth to Canberra, Australia
Archie and Bonnie thoroughly loved by the ladies at Jetpet Perth.  They arrived safely and are now settling into their holiday home with my son and daughter in law in Canberra.  Thank you so much for the great service and support, I will be using you again in September for their return.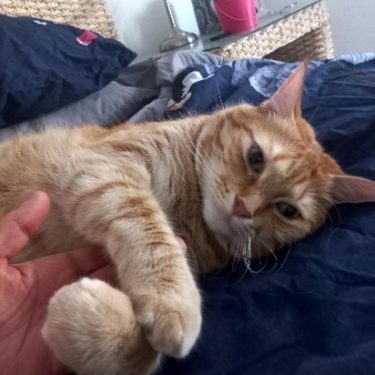 JULY 2023
George & Fonzi
Cairns to Melbourne, Australia
Customer service is excellent.  Kerryn has been unbelievable, so kind and understanding of my worries of transporting my fur babies. Jetpets went above and beyond to help.
---
Frequently Asked Questions
Q: Do You Provide Itemised Receipts?
Defence members that book through Jetpets are entitled to a discount, and through our close working relationship with Toll, we also have you covered for things like itemised receipts.
Q: Can You Accommodate Moves At Short Notice?
Yes we can. Our specialist team of pet travel consultants will work with you to arrange the best suited travel arrangements for your pet to suit your moving needs. If you need some extra time to get things setup, we can also arrange pet accommodation.
Q: Is It Safe To Fly My Pets In Cargo?
The pets' cabin is dimly lit, with the temperature set to approximately 18 degrees for comfort. The captain of the aircraft is also aware that your furbaby is on board their flight. Your pet will experience very similar conditions to what we feel and hear in the passenger cabin.