Coronavirus (COVID-19) Pet Travel Update
Due to the current situation, we have been experiencing a high volume of phone calls, which is resulting in longer than usual hold times. Our teams are working diligently to assist you, our customers, and at this stage we are trying to prioritise calls for clients with imminent travel plans.
For the latest information, please see our Important Pet Travel Update page, which we will be updating regularly.
Importing Pets to Australia
Jetpets can assist you with your pet import requirements worldwide with our own people and operations in New Zealand, as well as established partnerships with pet travel agents across the globe.
Pet Travel into Australia from New Zealand:
Please request a quote here or alternatively, email us at info@jetpets.co.nz
Pet Travel into Australia from anywhere else in the world:
Please contact us at info@jetpets.com.au and we can refer you to one of our trusted partners, who in turn can provide you with a quote and expert advice.
We can help you with onward travel requirements from Australian Quarantine to your new home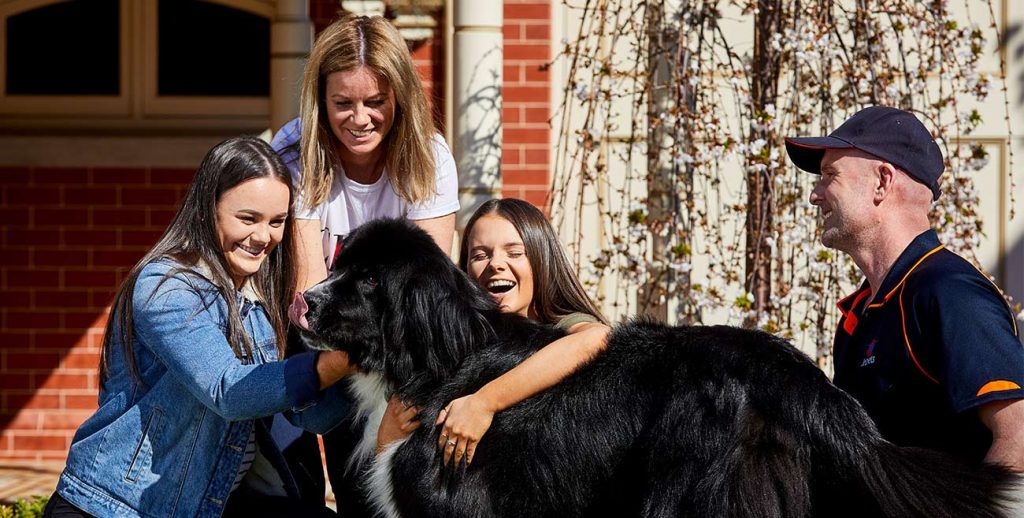 All pets travelling into Australia are required to spend 10 days in Quarantine. Jetpets can help with collecting your pet and taking care of your pet's onward travel requirements, once they've been released from Australian Quarantine. So whether your new home is in Melbourne or interstate, we'll provide safe and stress-free transport of your furbaby to your door or any final destination across Australia.
How we can help with your pet's onward travel within Australia:
Our pet travel consultants will create a detailed pet travel itinerary
Book your pet on the most direct interstate flight with one of our airline partners
Provide a comfort stop and pet report card once we have collected your pet from Quarantine
We will collect your pet in the morning on the day of their release, and they can relax at our Transit Lounge until we check them in for their interstate flight
Jetpets resident vets on hand for expert advice and health checks if required
Help you book pet accommodation if you need extra time to settle into your new home
Gallery