International Pet Transport To England
Important Information – New Enquiries
Now that International borders are open, we are currently experiencing an unprecedented amount of enquiries. As such, we are currently NOT taking any new enquiries over the phone. We kindly ask you submit your enquiry via our online form. We appreciate your patience at this time.
Our team of experienced pet travel consultants, resident vets, and pet handlers work with you to ensure the safe and enjoyable journey of your pet from Australia to England. We provide leading door-to-door pet transport services for a wide range of locations around England and the UK including London, Manchester and Glasgow to name a few. Your pet's comfort, safety and welfare is our top priority. To learn more and get a quote about Australia's leading pet travel services to England, be sure to contact us today via our international pet travel form submission.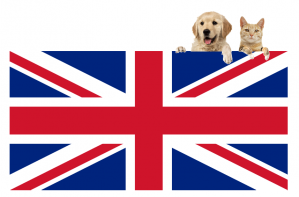 Hear More From Pet Owners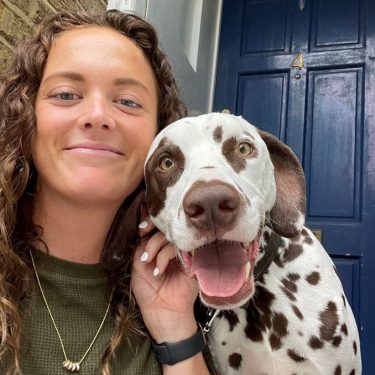 AUGUST 2022
Benson
Perth to London, United Kingdom
Hi Danielle From start to finish your service has been 5*. Thank you so so much for making this experience as simple as possible - you're an asset to the company.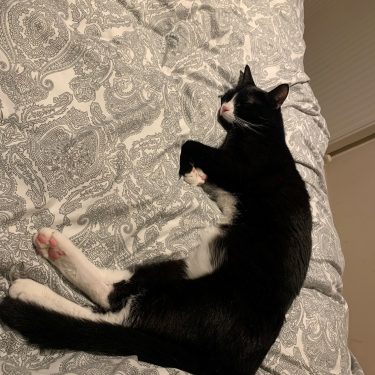 JUNE 2022
Boo
Perth to London, United Kingdom
Thank you so so much for everything the cats arrived safely and were so happy! It was such a relief to have them back home and safe! Here's pepper and boo fast asleep in there new home!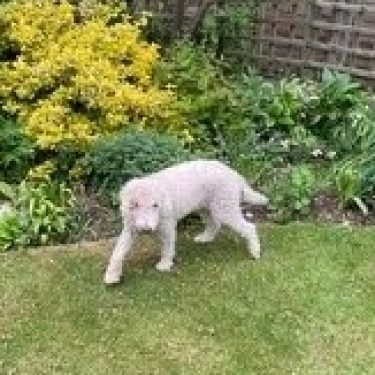 JUNE 2022
Chilli
Melbourne to London, United Kingdom
Just letting you know that Chilli arrived safely and I picked him up without any major hitch - so all good, and thank you.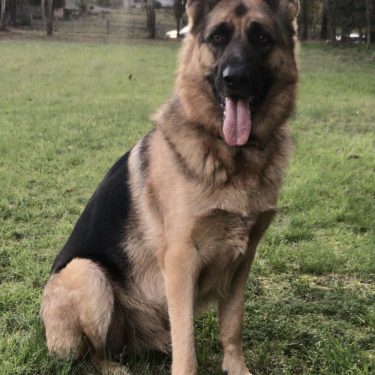 APRIL 2022
Bruce
Sydney to London, United Kingdom
Jetpets provided a fabulous service. Very informative, clear and explained communication throughout all stages of the process . Answered all out queries promptly before and during transit giving us peace of mind that our pet would be very well looked after throughout his journey . On his return he seemed very well in good Health and high spirits .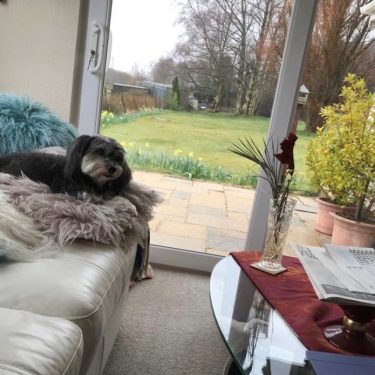 APRIL 2022
Theo
Sydney to Wales, United Kingdom
Just wanted to let you know that Theo has arrived safely back in Wales now. I believe he had a very good journey and no issues what so ever . I must say a big Thank You for managing to arrange everything so quickly , efficiently and with your exceptional service !! Many thanks again.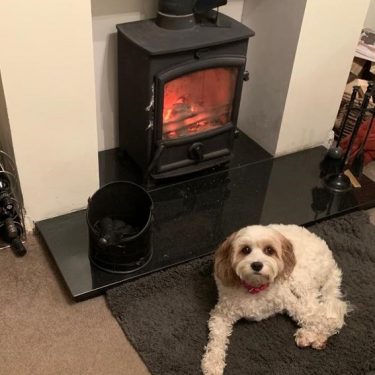 FEBRUARY 2022
Olive
Sydney to Manchester, United Kingdom
Olive arrived safely in the UK and has already settled in well with my parents. I just wanted to say a huge thank you to you guys, you was amazing throughout the whole process and you made a very stressful time in our lives that little bit easier.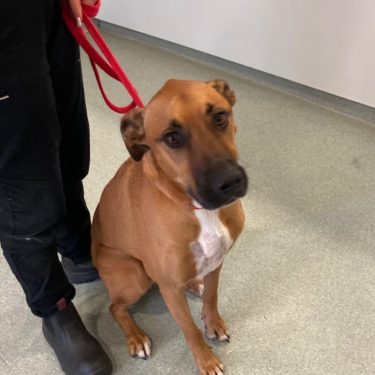 JANUARY 2022
Simba
Melbourne to Manchester, United Kingdom
Jetpets were brilliant as they transported our dog from Melbourne to Manchester. Regular updates at each stop with photos. Clear & precise itinerary of travel, on hand to answer any queries & concerns. Jetpets thankyou. Would definitely recommend you to others.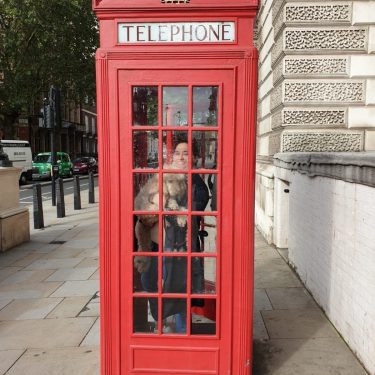 NOVEMBER 2021
Jess
Melbourne to London, United Kingdom
Thanks Mel and Rachael! You were both amazing, thanks so much for all your hard work.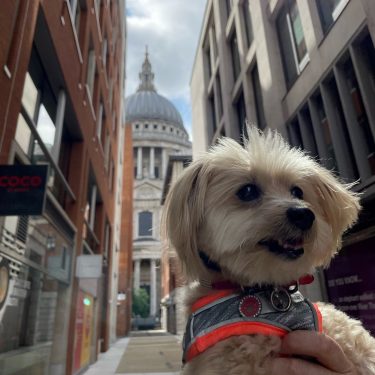 SEPTEMBER 2021
Nero & Ptolemy
Canberra to London, United Kingdom
Hi Dipkesh, Just a quick email to say thank you again for all your expertise and work getting Nero and Ptolemy to London for us.  They arrived safe and happy (and very jet-lagged like us) and have settled in to the London lifestyle very well. We really appreciate the extra effort you went to with diligence and expertise in finding flight solutions for them.  I couldn't recommend Jetpets more highly and wanted in particular to acknowledge your exceptional client service to us - thank you!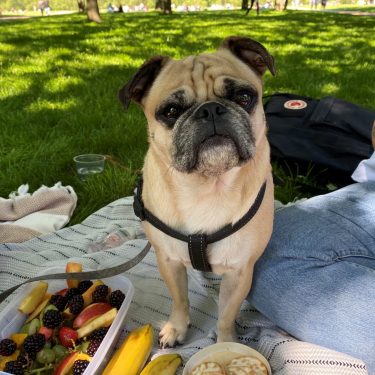 JUNE 2021
Bruno
Brisbane to London, United Kingdom
Bruno has been settling in quite well as you can see by the pics. Once again, thank you for making this big transition so smooth, we really appreciate it! Kind regards, Toni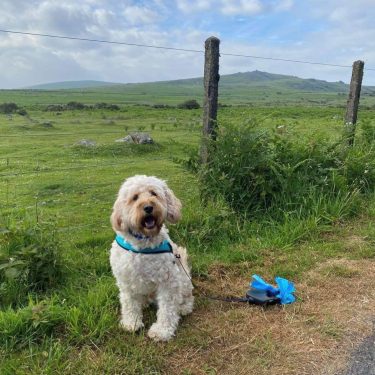 JUNE 2021
Buddy
Perth to London, United Kingdom
Hi Rachael Just wanted to let you know Buddy has settled in well after his journey Thank you again for all your help.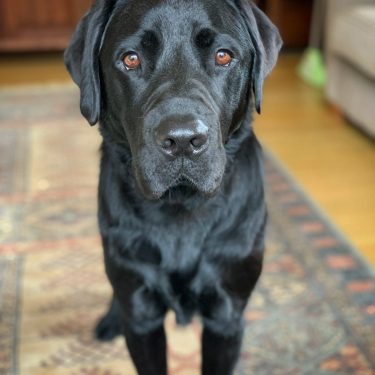 MARCH 2020
Voltez
Melbourne to London, United Kingdom
Hi Rachael, Thank you so much to you and the Jetpets team for making sure my boy got safely to the UK - he is doing really well. Still adjusting to new surroundings but is bright and happy, especially when going for walks. Thank you again, Lizzie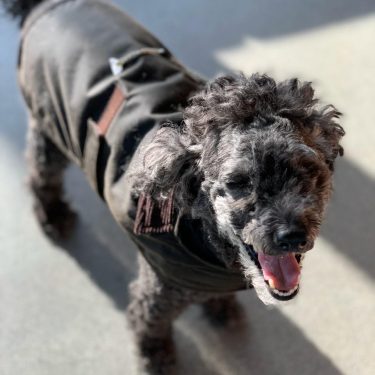 FEBRUARY 2020
Bandit
Perth to London, United Kingdom
Bandit is with my husband in London. But first, I can't be more happier and thankful to know that he's healthy and alive. He was full of energy and so happy to see my husband yesterday at Heathrow, he cried with happiness that he was reunited with family again. He's so happy and running around our London home. He get jet lagged later in the evening and crawled under the blanket as usual. Lol. I can't wait to see him later today. I was so worried about the worse, considering he has never been out of my sight before, thank you so much Jetpets. Thanks for returning my hope. Jeremie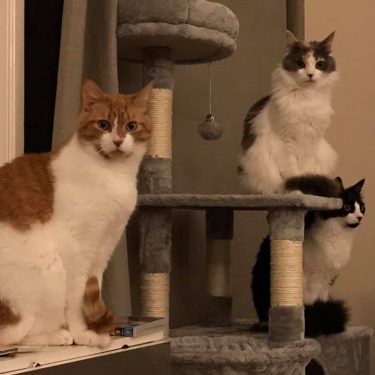 JANUARY 2020
Ginger, Salem & Motley
Sydney to Edinburgh, United Kingdom
Thank you Jetpets for helping us board the cats to keep them safe from the bushfires and sending them safely to the UK. This is the second time we have used you for pet travel. Both times the cats have arrived with care and ease. Thank you to all who helped us.
How Our International Pet Transport Services Work?
From organising flight dates, to booking in vaccinations and preflight vet requirements, our specialist team works with you to ensure your pet is covered and fit for their upcoming flight. All our team know the ins and outs about England specific quarantine rules, and will provide advice and take care of additional quarantine requirements in the lead up to your pet's travel date.
Trusted By The International Industry's Best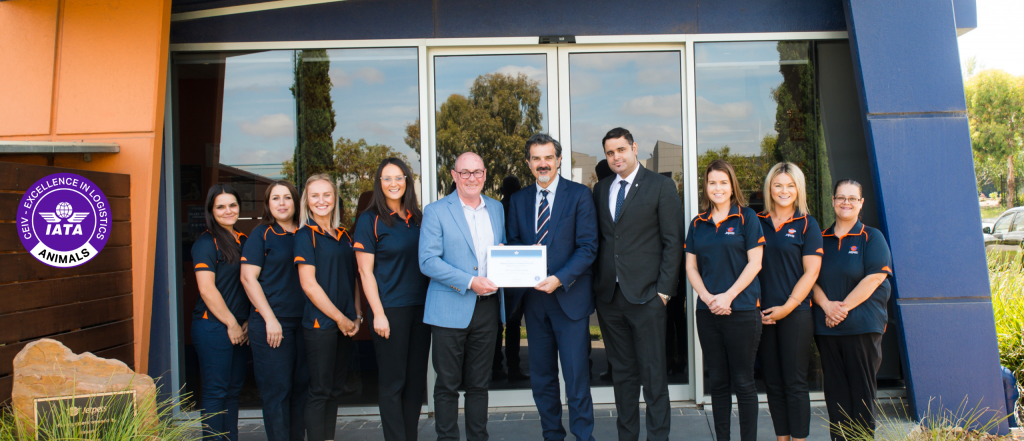 Jetpets Melbourne has become the first pet transport company in the Asia Pacific Region to be awarded The Centre of Excellence for Live Animals Logistics (CEIV) Certification, and is one of only five companies in the world to have received the honour. "Jetpets customers can be confident that their precious animals are traveling in safe and healthy conditions" – Glyn Hughes, IATA Global Head of Cargo
How We Can Help With Your International Pet Transport Needs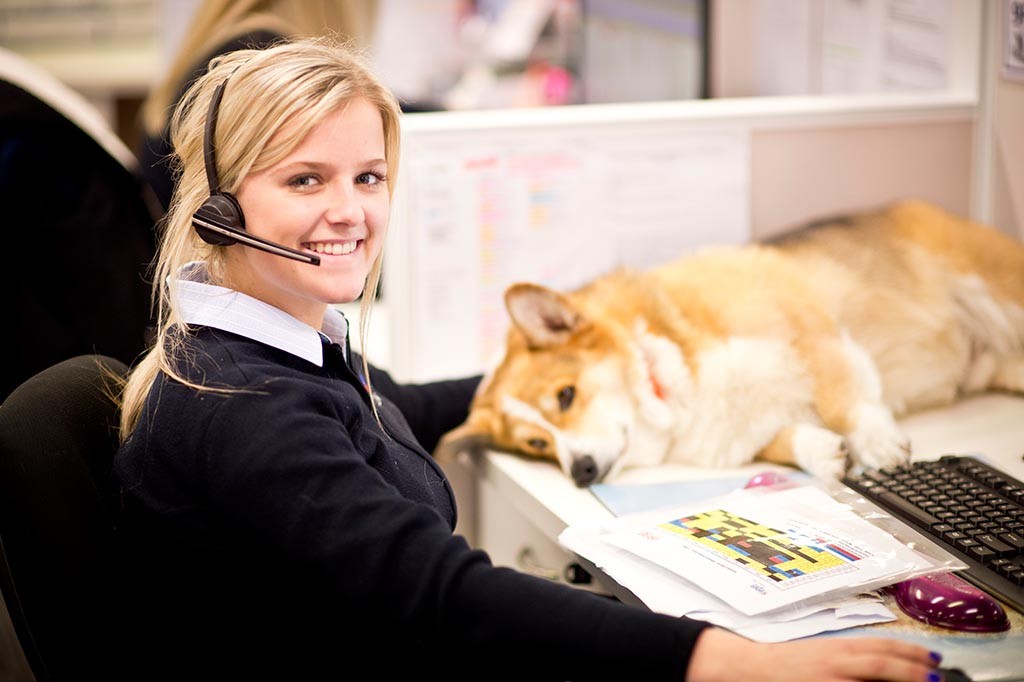 Our International Pet Travel Consultants:
Learn all about your very important pet (VIP)
Prepare your pet's personalised itinerary
Provide specialist advice and information for UK travel requirements, quarantine and customs
Advise on choosing the best airline-approved travel crate (which can be delivered in advanced before your travel date)
Book your pet on the most direct flight to England
Arrange for a comfort stop before the flight
Can arrange a door-to-door pet transport service, from your home in Australia to your new residence in England
Contactable via our 24-hour customer service line should any concerns or questions arise.

Resident Vets & Transit Lounges For Support Each Step Of The Way
Our resident vets specialise in international pet transport to England
We provide all pets with required treatments before travel
All vaccination and treatment records are completed by our team
We can also arrange at home checkups as required
All pets will have a pet health check at our transit lounge prior to their flight

Experienced Pet Handlers & Airport Staff Throughout Their Journey
Our pet handlers can personally come to your house and professionally fit your pet to the perfect sized crate (in metropolitan areas) prior to your pet's trip
We will check your pet in for their flight at the airport, ensuring they have been to the toilet and have plenty of water available for a comfortable flight
Our team will also provide pet updates to keep you informed how their journey is progressing.
What Happens At The Airport?
The captain of the aircraft is aware that your loved one is on board their flight
The captain will set the temperature to approx. 18 degrees Celsius so that the animals are comfortable
The cabin is dimly lit so that your loved one can see what is going on around them
What we feel and hear in the cabin of the plane is the same as what animals experience (except in a travel crate they have much more legroom than us!).
---
Frequently Asked Questions About International Pet Transport to England
Q: Can I Bring A Dog Or Cat To England?
Yes, you can, you just need to follow a few important rules. Your pet will need to be microchipped, hold a pet passport or third-country official veterinary certificate, have a valid vaccination against rabies and other requirements, depending on where your pet will be travelling from. Jetpets can provide you with all the advice you need for your pet to travel to the UK, including ensuring that all documents, vetwork and treatments are accurately completed, to ensure an easy and stress-free experience.
Q: How Much Does It Cost To Transport A Pet To England?
There are many factors that contribute to pet transport prices such as flight route, destination, size, weight and level of service for example. Each quote from our team can be made to be all-inclusive with no hidden costs or surprises. We follow strict internal and external policies to ensure your pet's comfort and safety during travel. Therefore, our pet transport prices already include full-service provisions such as organising comfort stops for your pet along their journey and collecting your pet from the airport should there be a flight delay or cancellation. For more information please submit an international request a quote form.
Q: Is There A Quarantine For Dogs And Cats Arriving In England?
As long as your pet has fulfilled all of the import requirements, they will not need to go into quarantine. All vaccinations and quarantine requirements will be completed by Jetpets prior to your pets flight.
Q: Do I Need To Check That My Travel Crate Is Airline Compliant?
Yes, if you are using your own travel crate you need to check it is airline compliant. If your pet is travelling in a Jetpets travel crate you can be assured it is airline compliant and sized up perfectly for the comfort and safety of your pet.
Q: Why Do Pets Have To Be At The Airport 3 Hours Before Departure?
Like humans, pets are required to check in early for their flight too. Some airlines require pets to be checked in 3 hours before departure. Your Pet Travel Consultant will advise you on the specific check in time based on your pet's travel itinerary.
Q: What Happens When My Pet Arrives At Its Destination?
Once the plane has landed, pets are always the first to be taken off the plane and into a secured and comfortable waiting area. Each arrival airport procedure is different so your Jetpets Pet Travel Consultant will have all of this outlined in the travel itinerary that is personalised for your pet.
Q: Do Dogs Need Passports In England?
To travel from Australia to the UK, your dog won't need to have a pet passport. However, you will need to get an official veterinary certificate from an authorised vet, amongst other supporting documents. If you plan to travel to or within the EU after arriving in the UK, you will need to get a pet passport upon arrival.