International Pet Transport to England
Complete door-to-door pet transport service to the United Kingdom
With an experienced in-house team of pet travel consultants, resident vets and pet handlers, Jetpets is the pet transport company you can trust to have your fur baby transported safely from Australia to the UK. We can provide a complete door-to-door transport service to all destinations, including but not limited to London, Manchester and Glasgow.
Whether your pet is a dog, cat, bird, rabbit or any other animal, you can rest assured that your pet's comfort, safety and welfare is our number one priority. For the best overseas pet travel to the United Kingdom, make sure you choose the friendly team at Jetpets.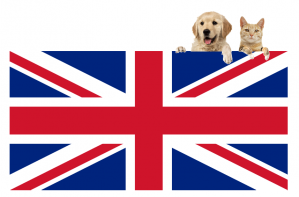 Why Choose Jetpets?
Customer Feedback:
AUGUST 2019
Frankfurt
Sydney to London, United Kingdom
Hey Justin, thank you so so much for getting Frankfurt to London so safely. We were so worried about it all and because of you he landed safely, is happy and is loving London. I really appreciate it all. Here's a pic of us at Buckingham palace and him enjoying a pub in London! Many thanks, Deneice, Ben & Frankfurt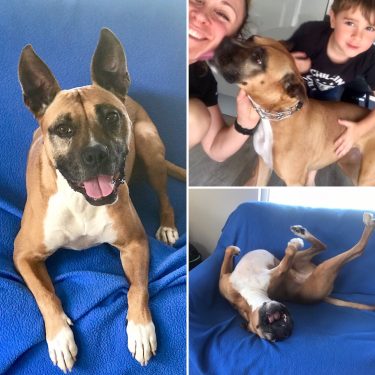 JULY 2019
Gizmo
Alice Springs to London, United Kingdom
Hi Rachael! Thanks for all of your help! Gizmo arrived super wiggly and happy yesterday! We are very appreciative of all your and Jetpets' work! Thanks and take care, Amelie
JUNE 2019
Bea
Sydney to London, United Kingdom
Yay she is here in one piece and seems to have handled it like a trooper. Thank you so much for all your work and handling my nervousness. Great job! Melissa and Bea.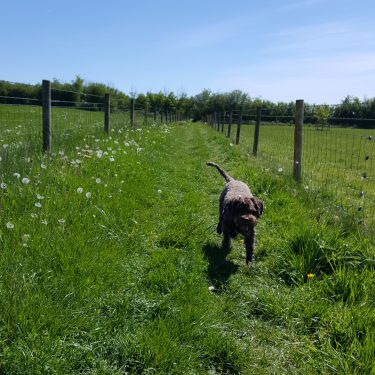 MAY 2019
Teddie
Sydney to London, United Kingdom
Hi Nicole, Jetpets, and especially yourself, were exceptional through the whole process. The updates and photos of Teddie with her Sydney handler were truly fantastic, very personal and reassuring. Teddie arrived safe and well and despite being hoarse from, I suspect, non-stop barking, has settled in very well. I am lucky to have family here which has assisted with assimilation in a new country. She is loving the green grass, smells and country walks which are in abundance where we are currently located. Photo proof attached. Paul and I will definitely use Jetpets again for the return journey. 100%, no doubts. Thank you all again for such a great experience, absolutely everyone we met in Sydney and everyone I spoke with over the telephone was professional, helpful and reassuring and Teddie arrived happy and well - I couldn't ask for more. Many many thanks, Claudia, Paul and Teddie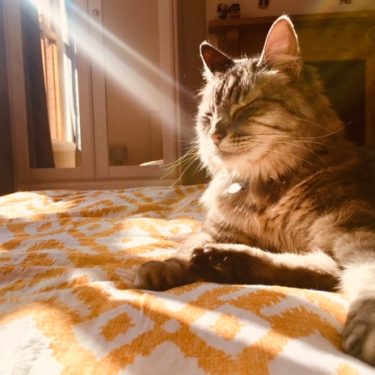 MAY 2019
Vincent and Peppermint
Auckland to London, United Kingdom
Hi Anuschka, I just wanted to send you a quick update and thank you. Vincent and Peppermint have settled into their new home and seem pretty happy with it (see photos) My partner and I wanted to reach out and thank you for the great experience we have had with you and everyone else at JetPets. It made our move so much easier and we felt so comfortable entrusting you with our precious family members. I would happily recommend you to anyone else relocating The warmest regards xx Whitney, Martin, Vincent, and Peppermint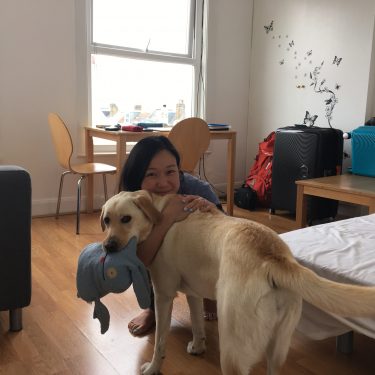 MAY 2019
Lilo
Melbourne to London, United Kingdom
Hi Morgan, We knew that the move would bring its fair share of challenges, and wanted to ensure that Lilo got across smoothly, and more importantly, in a stress-free manner. Morgan and the team at Jetpets gave us great comfort and assurance from the start, and that was the case throughout the entire process. Professionalism was certainly displayed throughout by Morgan and her team at Jetpets, and what we found to be the biggest strength was the attentiveness and responsiveness to our queries and concerns. We were pleasantly surprised to learn about how smooth the entire process was, and Lilo was with us in London the day after we arrived. Lilo is continuing to enjoy the London lifestyle, meeting new friends in parks, new sights, sounds, smells - everything. And we couldn't be happier seeing her adjust to her new home and lifestyle. Thank you once again for helping us with Lilo, it was such a positive experience overall. Love, Danielle and Hilary.
Mark & Mya's Jetpets Experience
Let us organise your UK pet travel needs – you won't have to lift a finger!
Our Pet Travel Consultants:
Find out all about your pet. Regardless of whether your pet is a dog, cat, rabbit or guinea pig they are all treated as VIPs – very important pets!
Provide expert advice on preparing your pet for international travel, covering UK's quarantine and customs requirements
Help you decide on the best airline-approved travel crate to ensure your pet travels comfortably, including a stay dry fleece mat
Arrange for your pet's travel crate to be delivered to your home prior to your relocation – this is a great time to help familiarise your pet with their travel crate
Book your pet on the most direct flight to the UK
Arrange a comfort stop along the way
Can arrange a door-to-door pet transport service, from your home in Australia to your new residence in the United Kingdom
Prepare your pet's personalised itinerary
Contact us via our 24-hour customer service line should any concerns or questions pop up
Can even take care of your flight to match your pet's itinerary through Jetaway travel
Our Resident Vets:
Specialise in international pet travel and can provide all animals with the correct treatments they need to travel to the UK
Will ensure all documents and treatments for overseas travel are completed accurately for a hassle-free relocation
Can come and visit you at home as a complimentary part of our service (state dependent)
Will give your pet a health check at our Jetpets Transit Lounge prior to their flight
Our Pet Handlers:
Can personally come to your house and professionally fit your pet to the perfect sized crate (in metropolitan areas) prior to your pet's trip to the UK
Will take care of your pet on the day of travel, showering them with plenty of love, attention and walks
Check your pet in for their flight at the airport, ensuring they have been to the toilet and have plenty of water available for a comfortable flight
Will provide pet updates to keep you informed how their journey is progressing
Our Pet Transit Lounges:
Jetpets Transit Lounges allow for priority pet check-in
Are conveniently located near major airports in Melbourne, Sydney, Brisbane and Perth so you don't have to deal with airport traffic
Your pet will be able to have a stretch and relax out of their travel crate before and/or after their flight
Provide peace of mind knowing your pet will be taken care of if their flight is delayed or cancelled
Our resident vets are located at our pet transit lounges to ensure your pet is fit to fly
Did you know?
The captain of the aircraft is aware that your loved one is on board their flight
The captain will set the temperature to approx. 18 degrees Celsius so that the animals are comfortable
The cabin is dimly lit so that your loved one can see what is going on around them
What we feel and hear in the cabin of the plane is the same as what animals experience (except in a travel crate they have much more leg room than us!)
Behind the Scenes at the Airport
Gallery