Important Information 
Unfortunately, Jetpets are not transporting high risk brachycephalic breeds of pets at this point in time. This covers all Bulldogs, Pugs, and Boston Terriers. 
Interstate Pet Transport for Brachycephalic Pets
At Jetpets, your furbaby's safety, comfort and welfare during travel is our top priority. We have strict internal policies when it comes to flying brachycephalic (snub-nosed/flat-faced) breeds, from extreme weather policies to providing correct-sized, airline-approved travel crates.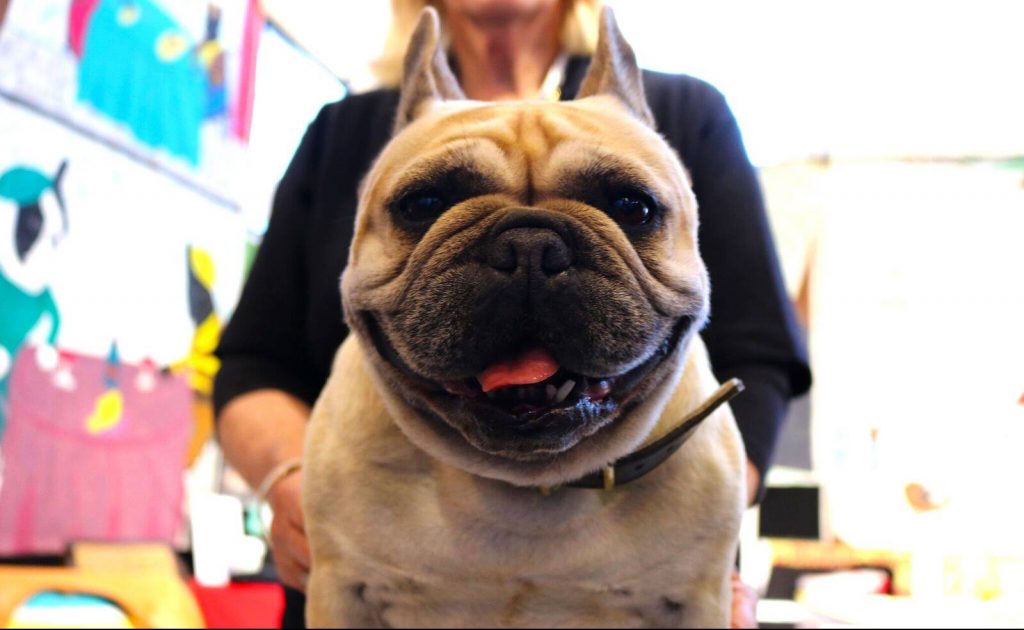 If you're after domestic pet transport for your brachy furbaby, we will be more than happy to talk you through the best available options, as well as providing you with expert travel tips to ensure their safety during travel. We also have resident vets on hand to provide advice where required.
Domestic Pet Travel Experience
With over 30 years' experience in interstate and international pet transport, Jetpets is also the first and only company in the Asia-Pacific region to achieve the CEIV Certification for the Safe Transportation of Live Animals. You can rest assured that we will set the highest standards of care for your furry traveller.
To minimise the risks associated with air travel for brachycephalic pets, the table below outlines which breeds that the airlines have stringent rules and policies around.
Please note that brachycephalic breeds that are not listed below (e.g. English Staffy) are not affected, and cross-breeds are also not impacted (e.g. Cavoodles). For these pets, Jetpets can fly them to and from any destination, Australia-wide, subject to airline schedules and availability.

What you need to know – rules that apply to the restricted breeds above:
Airlines will not accept direct bookings, and must be made through an approved pet transport specialist.
Itineraries cannot include transfers from another airline (e.g. both flights must be with the one carrier).
Jetpets policy requires that pets must be a minimum of 12 weeks old and have an assessment before flying.
---
Frequently Asked Questions About Brachy Pet Transport
Q: My Pet Isn't Listed In The Table Above, Can He/She Travel?
Yes, they may be able to travel, provided that they meet Jetpets own risk assessment protocols. Breeds not listed, as well as cross-breeds, may be restricted for domestic travel.
Q: Can I Book My Pet With Airlines Directly?
Airlines will not accept direct bookings, and must be made through approved pet transport specialist, such as Jetpets.
Q: How Old Does My Pet Need To Be To Fly ?
Jetpets require pets to be a minimum of 12 weeks of age.
Q: What Extra Precautions Do You Have In Place For My Brachy Furbaby?
Jetpets have our internal risk assessment policy in place to ensure animal welfare is the number one priority in everything we aspire to. Once pets pass this assessment process we would then endeavour to book your pet on an early morning or night-time flight to ensure their utmost safety during travel.
On top of this, during the peak summer months between December to March, we have a strict policy that all brachycephalic breeds travelling during these dates must be in the air by 9am, regardless of the daily weather temperature. For the other months, being April through to November, if the forecast temperature is above 28 degrees Celsius, your pet must be in the air by 9am. This ensures that your furbaby's exposure to the heat is kept as minimal as possible.
In the case of severe rain or storms, your pet travel consultant will be in contact with you change your pet's travel itinerary. If the new flight time requires your pet to travel on an alternate day, we can arrange boarding if required. In making any changes to your pet's itinerary, their safety, comfort and welfare is our number one priority.