International Pet Transport to Japan
We transport your beloved pets from Australia to Japan, to a range of locations including but not limited to Tokyo, Kyoto and Osaka. Your pet's comfort is our priority, ensuring a safe and stress-free relocation. Our team of in-house pet travel consultants, resident vets and pet handlers provide you with a complete door-to-door service with the highest standards of care possible.
How Our International Pet Transport Services Work?
What to expect when your Pet Travels to Japan
Our highly qualified Team of experts work in collaboration to ensure that your pet's comfort, safety and welfare is our top priority.  Here are just a few services you can expect directly from our team members.
Pet Travel Consultants just like a travel agent, they will organise your flights to Japan in line with your travel arrangements as best as possible and include a special pet delivery service to your new home.  Our team will require all the important details of your pet including health conditions, microchip details, vaccination history and information to ensure your pet will be comfortable on their overseas adventure.
Pet Handlers can collect your pet from your house, transport them into our transit lounge for a stretch, toilet stop and a drink of water.  Once your pet has been cleared for flying, they will be safely transported to the airport and checked in for their flight.  Depending on your itinerary, our Pet Handlers will provide a pet travel update prior to your pet being checked in on the aircraft when travelling through one of our Transit Lounges.
In-House Vets are available to provide the export veterinary work and quarantine requirements for entering Japan and ensure your pet is in the ideal condition before they embark on their long flight ahead.
Trusted By The International Industry's Best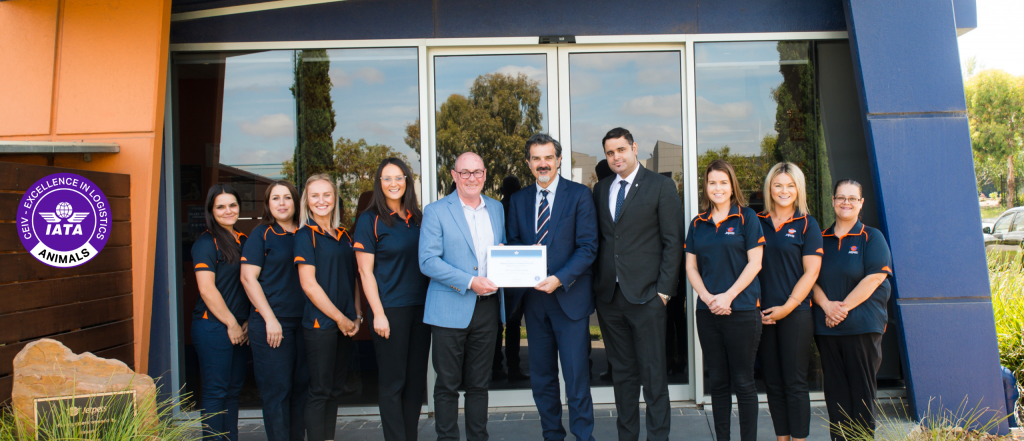 Jetpets Melbourne has become the first pet transport company in the Asia Pacific Region to be awarded The Centre of Excellence for Live Animals Logistics (CEIV) Certification, and is one of only five companies in the world to have received the honour. "Jetpets customers can be confident that their precious animals are traveling in safe and healthy conditions" – Glyn Hughes, IATA Global Head of Cargo.
What Happens At The Airport?
The captain of the aircraft is aware that your loved one is on board their flight
The captain will set the temperature to approx. 18 degrees Celsius so that the animals are comfortable
The cabin is dimly lit so that your loved one can see what is going on around them
What we feel and hear in the cabin of the plane is the same as what animals experience (except in a travel crate they have much more legroom than us!).
Hear More From Pet Owners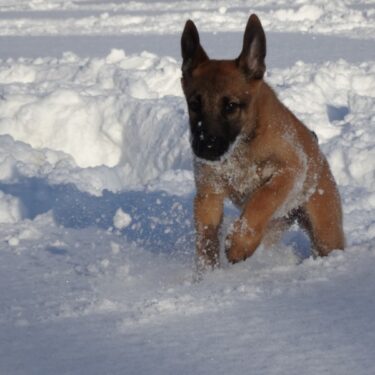 JANUARY 2020
Cersei
Brisbane to Tokyo, Japan
Hi Justin Cersei arrived on time without any trouble! Always with your help, everything is fine. Thank you! Cersei is running on snow in my house. I hope to work together again in the future! Kind regard Yoko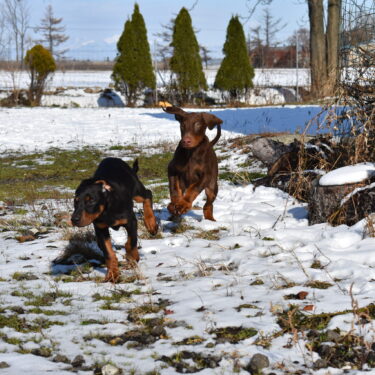 NOVEMBER 2019
Hero & Saiga
Brisbane to Tokyo, Japan
Hi Justin, Hero and Saiga arrived safely yesterday and are very relaxed at home. With your big help, a big journey of Hero and Saiga succeeded. Thank you so much. I would like to ask you again in the near future. Many Thanks Yoko P.S This photo is 2 pups running around my home today.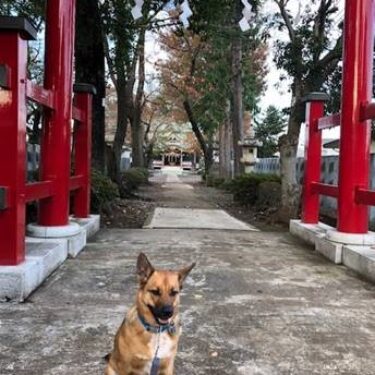 NOVEMBER 2019
Jay
Sydney to Tokyo, Japan
Hi, Justin Thank you for everything ! Jay safely landed in Japan. JetPets is awesome !!!! He is really standout as Australian cattle and Kelpie living here in Tokyo. Sorry for Jay no more free leash running at beach and field in Aus. Anyway, I will fill in feedback. It was super rain here, so not yet I had chance take a good one. He loves Japanese food. I can't give it to him so much... Jay and I are still exhausted by travel, organize stuff Etc.. Recommend people JetPets!! Again, Thank you JetPets !!!
---
FAQs – International Pet Transport to Japan
Q: When Should I Book My Pets Move To Japan?
Moving your pet to Japan can be done via completing all the required pre-travel documentation and veterinary health tests and checks in advance. We recommend that you start planning and book as early as possible. Jetpets can provide you with all the advice you need for your pet to travel to Japan, including organising for all documents, vetwork and treatments to be accurately completed, to ensure a smooth and hassle-free relocation.
Q: How much does it cost to fly a dog to japan?
There are many factors that go into pet transport prices, including flight routes and destinations, size and weight of your pet, level of service provided and more. With Jetpets, you can rest assured that our quotes can be made all-inclusive, delivering a boutique experience for you and your pet – no hidden costs or surprises. We follow strict internal and external policies to ensure your pet's comfort and safety during travel, so our pet transport prices already include full-service provisions such as organising comfort stops for your pet along their journey and collecting your pet from the airport should there by a flight delay or cancellation. Your Jetpets pet travel consultant will talk you through all the available options, as well as provide you with a customised itinerary and quotation for your pet's travel to Japan.
Q: Is Japan Pet Friendly?
The land of animal cafes, Japan is a pet-friendly country as long as you follow the standard pet manners and etiquette rules.
Q: Is Japan A Rabies Free Country?
Yes,  Japan is a rabies-free country.
Q: How Long Is Pet Quarantine In Japan?
Pets travelling from Australia can travel into Japan without quarantine, as long as all the import conditions are fulfilled. Pets from other countries may be subject to a quarantine period ranging from 12 hours to 180 days depending on the entry requirements.
Q: What Dogs Are Banned In Japan?
Japan currently does not have any banned dog breeds.
For more information on our international pet travel services please refer to our FAQ page or fill out our price estimate form for more details.