International Pet Transport to USA
Important Information – New Enquiries
Now that International borders are open, we are currently experiencing an unprecedented amount of enquiries. As such, we are currently NOT taking any new enquiries over the phone. We kindly ask you submit your enquiry via our online form. We appreciate your patience at this time.
Our team of experienced pet travel consultants, pet handlers and resident vets work with you to ensure a seamless experience when travelling with your pet to the USA. As the leader in international pet transport services and continually setting the highest standards of care, we are committed to making sure no furbaby gets left behind, arriving at your new home safe and sound. To learn more and get a quote contact us today via our international pet travel form submission.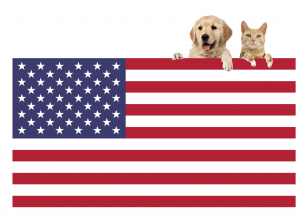 Popular Destinations We Regularly Fly To
Atlanta
Boston
Chicago
Dallas
Denver
Hawaii
Houston

Los Angeles

New York
San Francisco
Seattle
Washington
Hear More From Pet Owners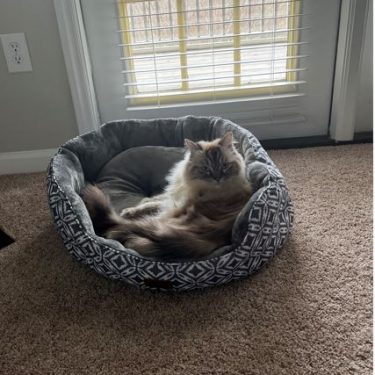 MARCH 2022
Thomas Picasso
Sydney to Raleigh, United States of America
Firstly Dan and myself would like to thank you and your team for the amazing job you have done, The professional service provided by Jet Pets and Pet Express made Thomas Picasso's big journey to happen as smoothly as it could. We are so pleased with the service provided. Our fury baby is home safe and sound and happy! So again thank you for all you and your team have done. We are very happy with the service and definitely recommend JetPets. I will send you some photos of Thomas Picasso shortly. Kind regards,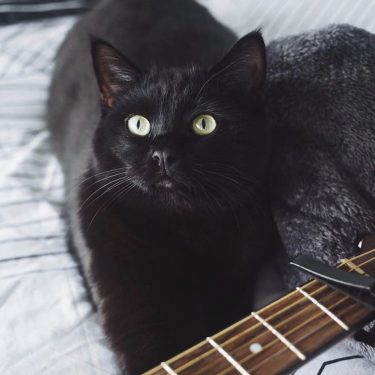 JANUARY 2022
Lune
Melbourne to Washington, United States of America
I was so worried about the process of moving my cat Lune from Melbourne, Australia to Washington DC in the US (especially during COVID) and I'm so glad I went with Jetpets. They were informative, knowledgeable and ensured me that Lune will be looked after when he's not in my care. The Jetpets portal was easy to use, and the whole process (from the quote, to the vet check, and required vaccinations was smooth). Even with the extra few days that it Lune to arrive in DC due to flight changes, Rachael from Jetpets stayed in communication with me and ensured that Lune arrived safely in DC. Very thankful that he's over the flying and home with me now.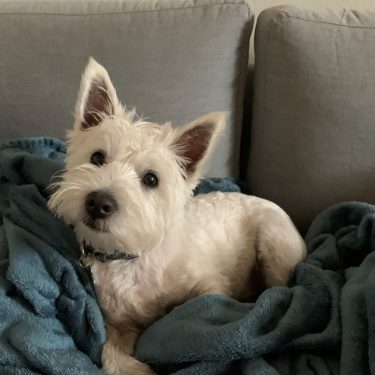 JANUARY 2022
Ghost
Sydney to Kansas City, United States of America
Couldn't have asked for a smoother experience for a dog moving from Australia to the US. Every date and time JetPets said they would drop something by or pick our dog up, they showed up on time and prompt. Their customer service was second to none in terms of getting information from quote until after she arrived at home. Honestly, we were rather nervous to send our dog but even when flights got cancelled on the way, JetPets always responded with a confident answer. Couldn't recommend enough.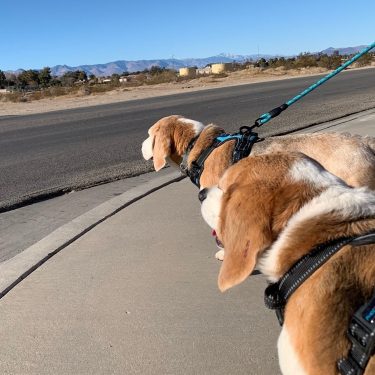 JANUARY 2022
Benson & Porthos
Canberra to Los Angeles, United States of America
Hi Rachel, Many thanks to yourself and the entire Jetpets team for making my fur boys transition to the USA so seamless. The boys were very happy to see us. The boys have settled in nicely. I loved how we were kept updated all the way and the photos of the boys getting walked before their flight was fantastic. We also tracked their flight over. I've attached a photo of the boys exploring their new neighbourhood.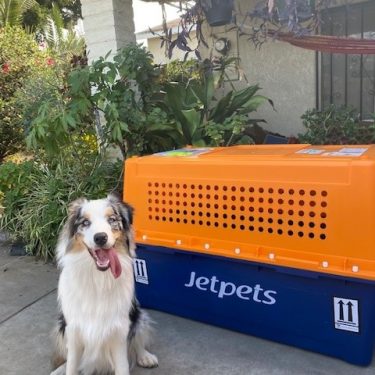 DECEMBER 2021
Leo
Sydney to Los Angeles, United States of America
I cannot thank you and your wonderful entire team! I'm so happy to have had the pleasure to work with you all and good boy Leo arrived well and early this morning. Such an easy process with you all. Again, thank you so much!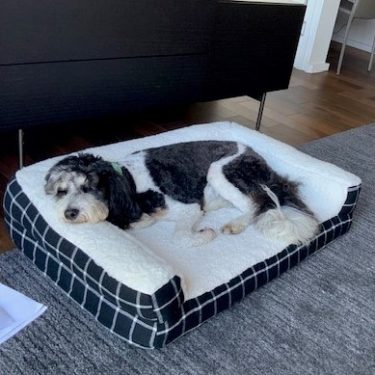 NOVEMBER 2021
Buster
Melbourne to Los Angeles, United States of America
Hi Rachael Buster arrived safely and is happily with my husband now. I'll see him next week! Thanks for your help with everything. Warm regards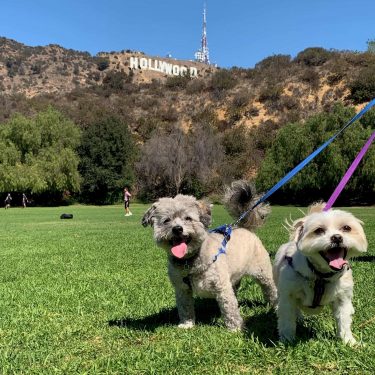 OCTOBER 2021
Milo & Lucy
Canberra to Los Angeles, United States of America
Hi Danielle, Thank you for your email and you assistance throughout this process. I'm pleased to report that Milo and Lucy are already settling into Californian life. Below is a photograph of them taken today at the Hollywood sign. Once again, thank you to you and the JP team for getting Milo and Lucy to us safely and in style. Regards.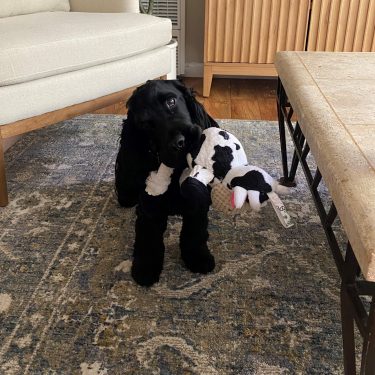 OCTOBER 2021
Louie
Sydney to Los Angeles, United States of America
Hi Dipkesh, I just wanted to write and say thankyou to you and your team for the amazing service provided to bring Louie to the US with us. It was such an efficient and stress free service we are so thankful. The pet handlers were great at both ends and Louie was absolutely fine when we collected him - he is settling in well to his new home. We had constant updates the whole journey which definitely put my mind at ease. Here are a few pics of Louie in his new zipcode! He's not sure about squirrels just yet. Many thanks Susannah and David
AUGUST 2021
Indiana
Melbourne to Los Angeles, United States of America
Hello!! I have been meaning to email you but have been caught up with work. Indiana is so happy and is loving his walks up to Griffith observatory! Thank you again so much for all your help.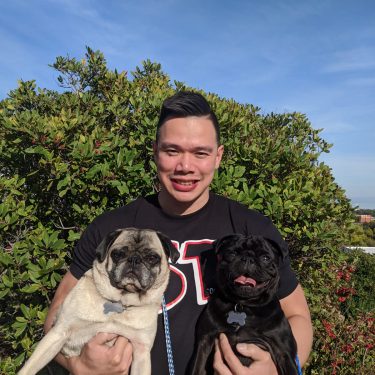 MARCH 2020
Bruce & Jet
Sydney to San Francisco, United States
Hi Aleesha! Bruce and Jet have landed safely in our arms in San Francisco. I just wanted to thank YOU and the entire Jet Pets and Pet Express teams for helping us with this process from Australia to America. I especially appreciate how easy you made it for us when we had to reschedule the flight with such short notice because of my husband's emergency knee surgery. Thank you for making it so seamless and for taking such great care of our babies. I cannot sing your praises loudly enough. Sincerely yours, Vicky 🙂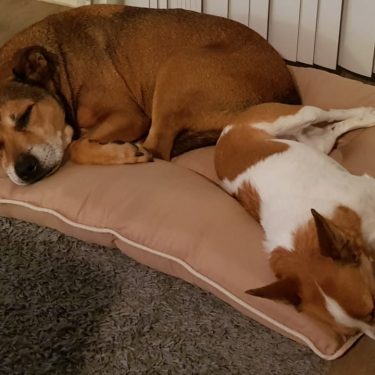 FEBRUARY 2020
Bert & Kuda
Brisbane to Denver, United States
I cannot speak highly enough of the team at Jetpets in Brisbane! We have just relocated to the USA and they have made the entire process for both our doggies a breeze. They made it safe and sound, great communication throughout the process from start to finish. I would highly recommend Danielle, Mike and Aleesha @ Jetpets. Thank-you all so much! Bert and Kuda say woof! Thanks for the love and pats from all the staff!
How Our International Pet Transport Services Work?
From booking in flights to scheduling vaccinations and preflight vet requirements, our specialist team works with you every step of the way to ensure your pet is covered and fit for their flight. Our consultants are up to date with the latest USA quarantine rules and regulations and will provide you with advice and instructions in the lead up to your pets travel date to ensure a safe and comfortable experience for you and your pet.
Trusted By The International Industry's Best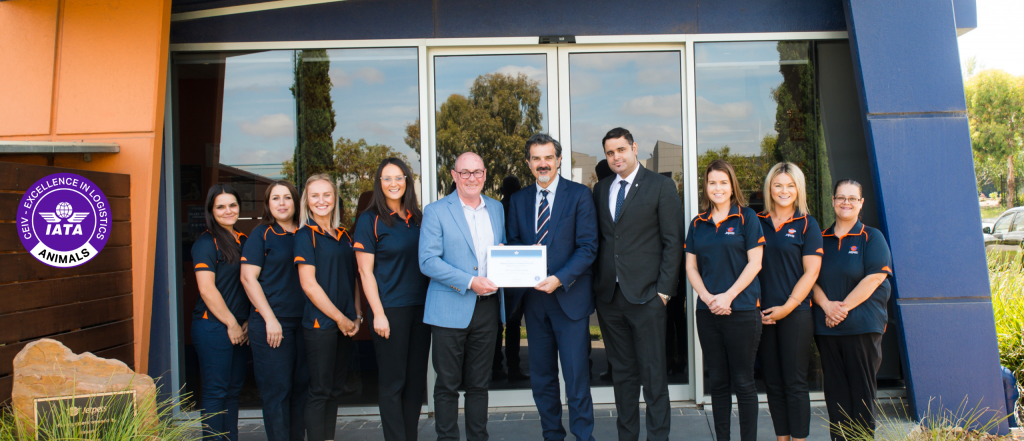 Jetpets Melbourne has become the first pet transport company in the Asia Pacific Region to be awarded The Centre of Excellence for Live Animals Logistics (CEIV) Certification, and is one of only five companies in the world to have received the honour. "Jetpets customers can be confident that their precious animals are traveling in safe and healthy conditions" – Glyn Hughes, IATA Global Head of Cargo
How We Can Help With Your International Pet Transport Needs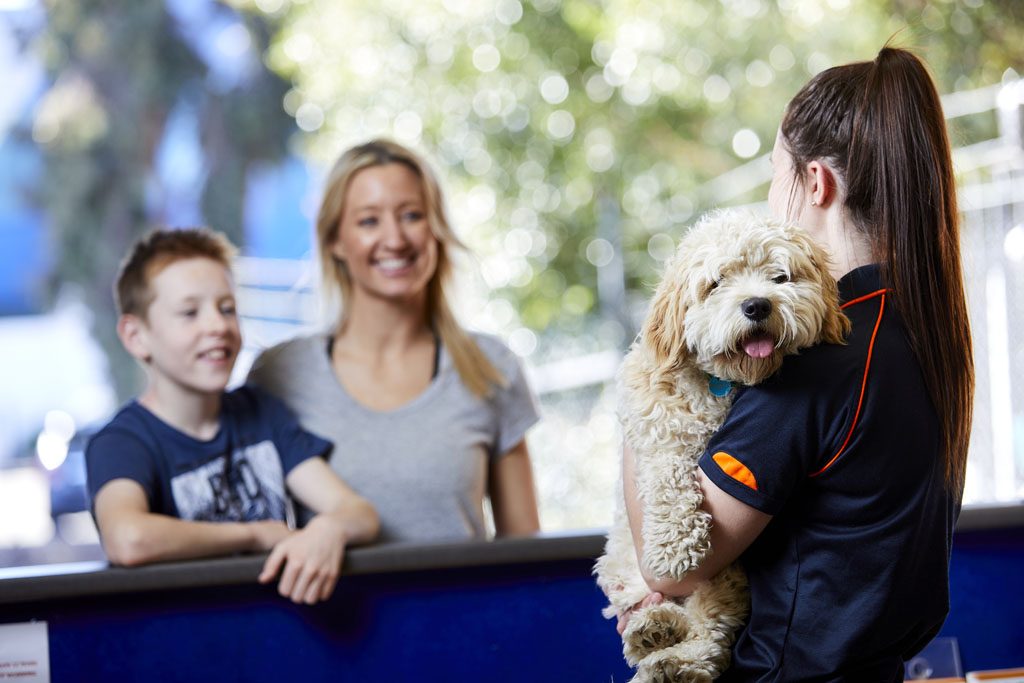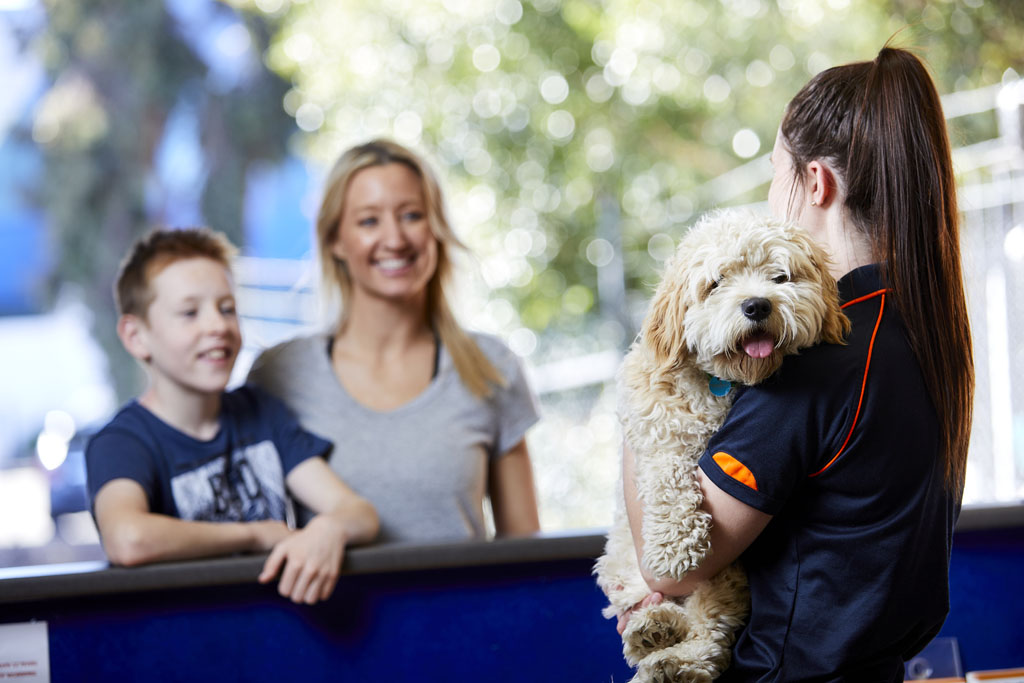 Our International Pet Travel Consultants:
Learn all about your very important pet (VIP)
Prepare your pet's personalised itinerary
Provide specialist advice and information for USA travel requirements, quarantine and customs
Advise on choosing the best airline-approved travel crate (which can be delivered in advanced before your travel date)
Book your pet on the most direct flight to the US
Arrange for a comfort stop before the flight
Can arrange a door-to-door pet transport service, from your home in Australia to your new residence in the US
Contactable via our 24-hour customer service line should any concerns or questions arise.

Resident Vets & Transit Lounges For Support Each Step Of The Way
Our resident vets specialise in international pet transport to the USA
We provide all pets with required treatments before travel
All vaccination and treatment records are completed by our team
We can also arrange at home checkups as required
All pets will have a pet health check at our transit lounge prior to their flight

Experienced Pet Handlers & Airport Staff Throughout Their Journey
Our pet handlers can personally come to your house and professionally fit your pet to the perfect sized crate (in metropolitan areas) prior to your pet's trip
We will check your pet in for their flight at the airport, ensuring they have been to the toilet and have plenty of water available for a comfortable flight
Our team will also provide pet updates to keep you informed how their journey is progressing.
What Happens At The Airport?
The captain of the aircraft is aware that your loved one is on board their flight
The captain will set the temperature to approx. 18 degrees Celsius so that the animals are comfortable
The cabin is dimly lit so that your loved one can see what is going on around them
What we feel and hear in the cabin of the plane is the same as what animals experience (except in a travel crate they have much more legroom than us!).
---
FAQs – International Pet Transport to USA
Q: What Documents Do I Need So My Pet Can Travel From Australia To The USA?
For pets travelling to USA from Australia, you will need a health certificate. Annual vaccinations and valid rabies vaccinations are recommended. Jetpets can provide you with all the advice you need for your pet to travel to the US, including ensuring that all documents, vetwork and treatments are accurately completed, to ensure a smooth and hassle-free relocation.
Q: Does My Dog Need A Vaccination Certificate?
All dogs must appear healthy and depending on which country your dog will be arriving from. A valid rabies vaccination certificate may be required for some states.
Q: Can I Take My Dog On Holiday In The USA?
Yes, taking your dog to USA for a holiday is possible. However there will be vetwork required prior to departure from Australia and again in the USA prior to your return. Pets would need to remain in USA for approx. 3 months to complete these requirements.
Q: How Much Does It Cost To Fly Pets To The USA?
There are many factors that go into pet transport prices, including flight routes and destinations, size and weight of your pet, level of service provided and more. With Jetpets, you can rest assured that our quotes can be made all-inclusive, delivering a boutique experience for you and your pet – no hidden costs or surprises. We follow strict internal and external policies to ensure your pet's comfort and safety during travel, so our pet transport prices already include full-service provisions such as organising comfort stops for your pet along their journey and collecting your pet from the airport should there by a flight delay or cancellation. Your Jetpets pet travel consultant will talk you through all the available options, as well as provide you with a customised itinerary and quotation for your pet's travel to America.
Q: Will My Dog Be Quarantined Before Entering The USA?
The United States don't require a quarantine period for dogs, except for Hawaii and the territory of Guam.
Q: Will My Cat Be Quarantined When Entering The USA?
The United States don't require a quarantine period for cats, except for Hawaii and the territory of Guam.