Why Choose Jetpets?
Jetpets is Australia's leading domestic and international pet transport company.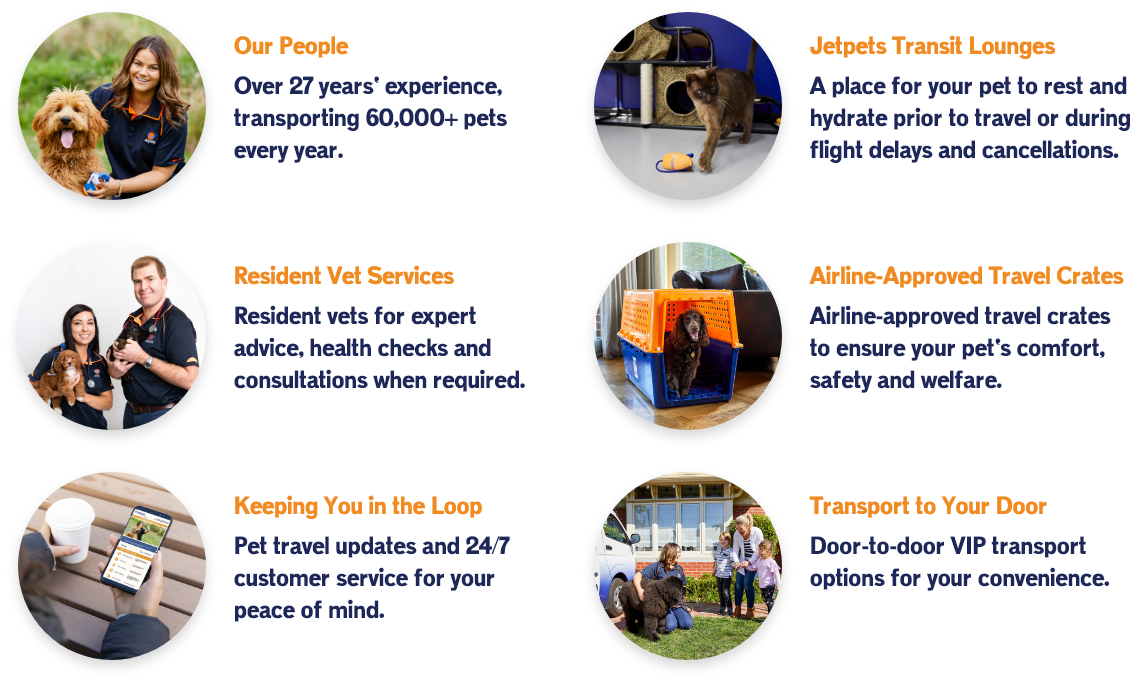 *Pet travel updates are applicable when the pet is travelling via a Jetpets transit lounge location, and where the itinerary is for a transit lounge or door-to-door service. Learn more here. 
*Jetpets transit lounges are located in Melbourne, Sydney, Brisbane and Perth. See locations here. 
---
Customer Feedback: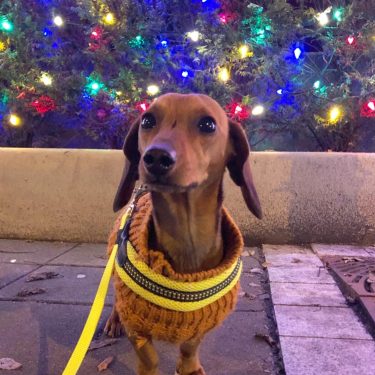 DECEMBER 2019
Nisa
Melbourne to Vancouver, Canada
Hi team, Just wanted to share some pictures of Nisa the mini dachshund who has now settled into her new home in Vancouver from Melbourne. After 16hours on her first international plane ride, Nisa arrived in good spirits and excited to stretch her legs when landing in Vancouver. She spent the first 3 days of napping from jetlag (as expected) and has a new challenge of braving the icy cold, gravel parks of Downtown Vancouver. She's still adjusting since arriving on the 12th of November 2019 because her little legs means her body is really close to the ground. The experience which we've had from end-to-end has been exceptional and I have nothing but praise for Jetpets and the wonderful and professional service provided throughout the whole move from all the staff involved. Keep up the fantastic work and I'll be sure to spread the good word to all my fellow pawrents. Kind regards Kim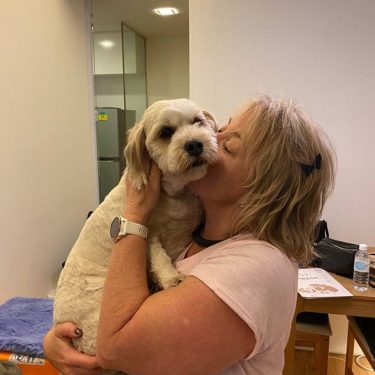 NOVEMBER 2019
Charlie
Sydney to , Singapore
Kate, I cannot thank you enough for your amazing kindness, compassion and exceptional customer service for both me and Charlie over these few months. There is no way he or I would've got here without you. You are an absolute superstar. Cheers, Pipster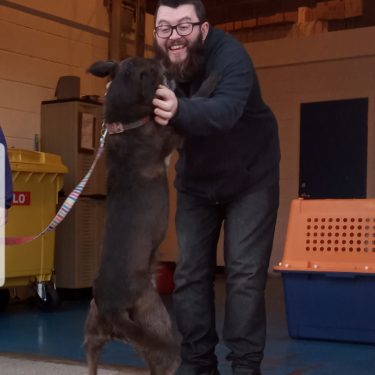 NOVEMBER 2019
Meekah
Melbourne to Edinburgh, United Kingdom
Hey Justin, We are very happy to have Meekah back with us. Everything went so smoothly! Thank you for sending us the picture and report card before she took off too, it put our minds at ease a little bit. She was so happy to see us and is in good spirits, we can tell she was well looked after on her journey. We wouldn't hesitate to recommend you to anyone travelling with pets! All the best, From a pair of very grateful dog parents.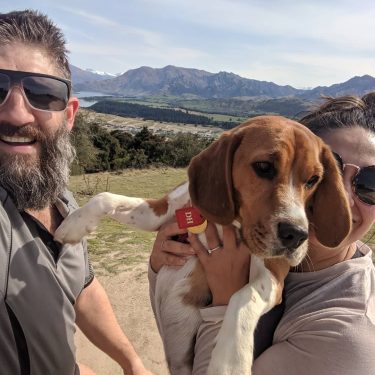 NOVEMBER 2019
Glen & Doug
Sydney to Christchurch, New Zealand
I could not say a nicer word about Jetpets! They were absolutely wonderful during our recent move from Sydney to NZ. The move itself was stressful enough for us, but knowing that both our cat and dog were well looked after made it so much easier. Jetpets are with you every step of the way and always super friendly and helpful. Thank you so much for getting Glen and Doug to their new home, that was really the most important part of the move to us! 🙂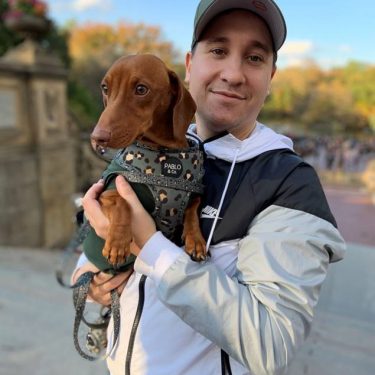 NOVEMBER 2019
Linguine
Melbourne to New York, United States
Hi Paige, Sandii and Jerry Just wanted to say a big thank you from Jen and I for helping getting our little boy to us. We had such a wonderful reunion and he was so happy to see us. Lots of kisses, cuddles and dancing. He is settling into his new surroundings well. Loves all the different smells! Thank you so much again for making his journey home seamless and keeping us up to date Rob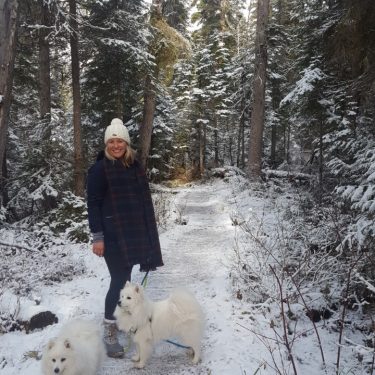 OCTOBER 2019
Lulu and Wilbur
Brisbane to Vancouver, Canada
Hi Biljana, Thank you for all of your assistance in moving Lulu and Wilbur to Canada with us. After a few weeks we have settled into our home in Banff and are loving the snowy weather! Thanks again! Kind Regards, Greg and Georgia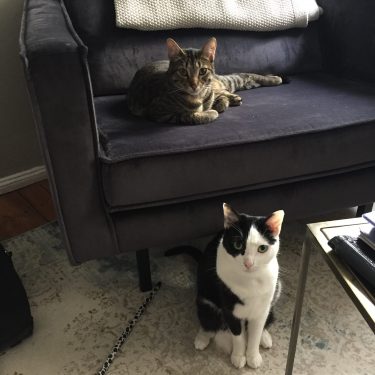 OCTOBER 2019
Patch and Waffle
Brisbane to Berlin, Germany
Hi Justin, Thank you so much for all the care and attention JetPets showed to Patch and Waffle on their journey. We were so relieved to pick them up safe in Berlin. The updates during their travels was great, and are so grateful that they got here just fine. Thanks again for everything. Best wishes, Rachel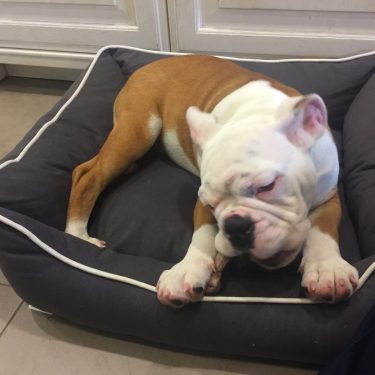 OCTOBER 2019
Hugo
Brisbane to Kuala Lumpur, Malaysia
We have brought Hugo home finally on last Sat. He is settling in very well. Thank you very much for your services, which have been very professional and prompt. I would certainly recommend my friends to use Jetpets to bring pets to and from Australia. Thanks again for all your help, Jasmine, which is very much appreciated. Kherk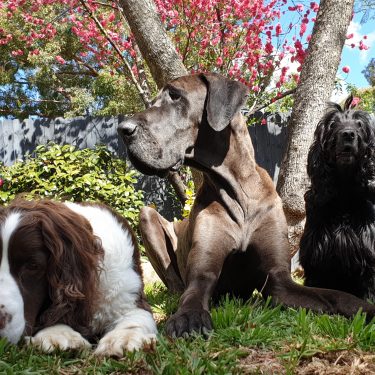 OCTOBER 2019
Leala, Alfie and Alex
Mickleham Quarantine to Melbourne, Australia
Dear Chris It is a very happy house we have tonight! It is so fantastic to have all or babies back. They were running around for at least an hour when they arrived. It was dark before we were able to get them in bed for cuddles. Thank you for taking such great care of our furbabies. They were so jolly when they arrived. There are no words to describe the joy to be with them again. Thank you again and kind regards Jeanné
---