What to Consider When it Comes to Pet Transport
Whether you're travelling interstate or overseas, there are so many things to consider when you're researching pet transport options for your precious furbaby. And if it's your first time looking into flying your dog or cat, we understand how it can all be a little overwhelming.
You may be wondering – Which provider do I choose? How much will it cost to transport my pet? Can I catch the same flight as my pet? – these are just some of the common questions that fur parents have and we're here to help.
The friendly team at Jetpets offers leading expertise in pet travel within Australia and across the globe and we'll walk you through the entire process. Our top priority is to provide you with complete peace of mind, as well as ensuring your pet's utmost comfort, safety and welfare throughout the journey.
We're here to look after you and your furbaby's travel plans
We would love the opportunity to assist you with all your pet travel requirements and welcome you to the Jetpets family.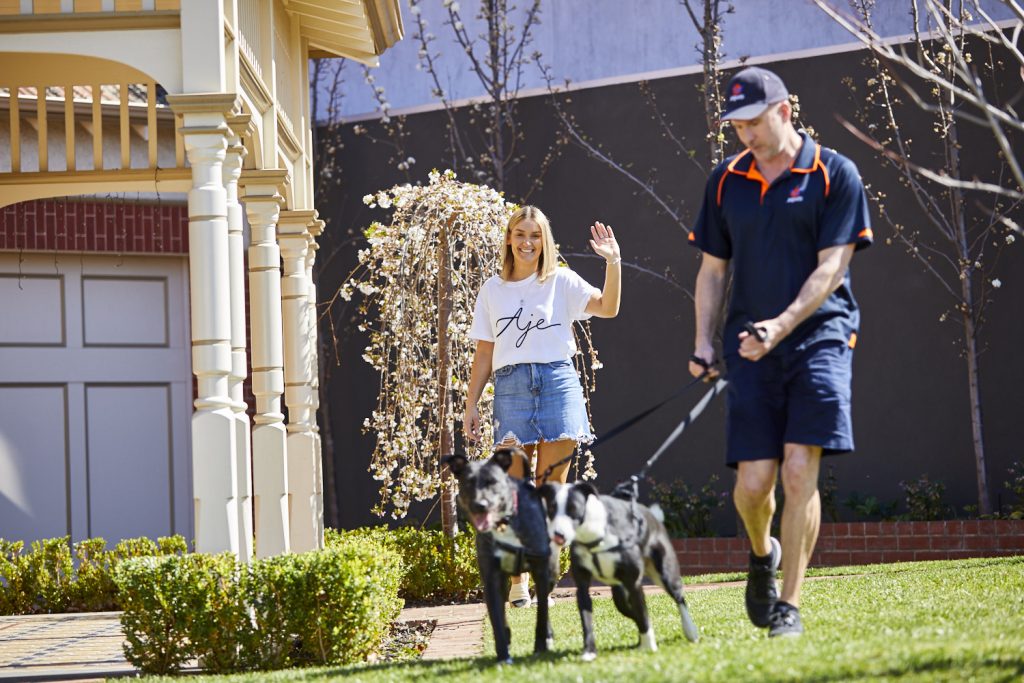 JULY 2023

Gremmy, Fly & Trip

Darwin to Christchurch, New Zealand

Thank you so much for all your help throughout this process, and looking after my dogs throughout their travel.  If I ever need to travel anywhere with my dogs, I 100% know I'll be coming back to Jetpets and also recommending you to anyone else who requires this service.

JULY 2023

Jupiter

Melbourne to Rome, Italy

Thank you! Jupiter seems to be adjusting well and I can't thank you enough for all your help!

JUNE 2023

Zoey & Frankie

Sydney to Los Angeles, USA

I'm happy to report that both Zoey and Frankie are doing great. Everything with their travelling went really well and we appreciate everything you've done in getting them safely here in LA.

MARCH 2023

Felix

Sydney to Auckland, New Zealand

Please extend our thanks to the Jetpets team. We had such a perfect experience. Felix is well-settled now and loving his new home

FEBRUARY 2023

Louise and Asta

Melbourne to Perth, Australia

Can't thanks Jetpets more for everything they did for us on our moving day from Melbourne to Perth. With cancelled flights our 2 doggies were our main concern and before we knew it they'd organised everything for us. Great communication and care for our pets.
Top considerations to keep in mind when transporting your pet interstate or overseas
Q: Does The Company Offer The Experience And Expertise To Arrange Your Pet's Transport?
Jetpets offers over 30 years' experience in both domestic and international pet travel. We treat all our furry travellers like VIPs. Our team of pet loving experts includes pet travel consultants, resident vets and pet handlers, all of whom understand that pets are part of the family. Jetpets can arrange absolutely everything for you and with our door-to-door service, you will barely have to lift a finger and you can relax knowing that your beloved pet is in the very best of hands.
Q: How Much Does Pet Transport Cost? How Much Does It Cost To Transport A Pet By Air?
There are many factors that go into pet transport prices, including flight routes and destinations, size and weight of your pet, level of service provided and more. With Jetpets, you can rest assured that our quotes can be all-inclusive, delivering a boutique experience for you and your pet – no hidden costs or surprises. We follow strict internal and external policies to ensure your pet's comfort and safety during travel, so our pet transport prices already include full-service provisions such as organising comfort stops for your pet along their journey and collecting your pet from the airport should there by a flight delay or cancellation.

Your Jetpets pet travel consultant will talk you through all the available options, as well as provide you with a customised itinerary and quotation for your pet's travel.
Q: Do You Want Your Pet To Be On The Same Flight With You?
The moment you decide that you are travelling with your pet give Jetpets a call and we will do our very best to secure a flight booking for your pet on the same flight as you. Just as seats fill up for human passengers the same can be said of pets and the sooner you secure your flight the sooner you can relax knowing that you will arrive on the same flight as your best friend.
Q: Does The Pet Transport Company Have Vets On Staff To Check On Your Pets?
At Jetpets, we have full-time resident vets at all our transit lounges Australia-wide. Our resident vets are on hand to answer any questions or concerns and are available to check on your pet prior to travel if required. If you're travelling overseas, we can also arrange for one of our vets to visit you and your pet in the comfort of your own home, as a free part of our service (location-dependent).
Q: What Facilities Does The Company Have To Keep Your Pet Safe And Comfortable Prior To Travel?
We have transit lounges conveniently located near major airports in Melbourne, Sydney, Brisbane and Perth. Our transit lounges are the perfect space for your pet to rest and hydrate outside of their crate prior to travel. Our transit lounges are also a safe place for your pet to relax if their flight is delayed or cancelled.
Q: What Happens If Your Pet's Flight Is Delayed Or Cancelled? Will There Be Additional Charges?
Should your pet's flight be delayed or cancelled, where possible, our professional pet handlers will organise to pick up your pet from the airport, bring them back to our transit lounge and re-lodge for the next available flight – free of charge*.

*Applicable for flight delays of more than 3 hours in major airports Melbourne, Sydney, Brisbane and Perth.
Q: Does The Company Provide You With Updates On Your Pet's Journey?
At Jetpets, it is so important to us that fur parents have the reassurance and confidence they need when trusting us with their furbaby's care. Our pet travel updates keep you in the loop from start to finish so you can keep an eye on the whereabouts of your furbaby, such as airport check-in, arrival at destination and more*.

*Pet travel updates are applicable when the pet is travelling via a Jetpets transit lounge location, and where the itinerary is for a transit lounge or door-to-door service. 
Q: Does The Company Have A 24/7 Hotline And Are They Contactable Outside Of Regular Hours?
We work round the clock to ensure your pet's travel plans go smoothly and should there be any unexpected hiccups outside of our control, we can let you know as soon as possible. Jetpets has a 24/7 customer service line in the event of emergencies.