International Pet Transport to Singapore
Our team of experienced in-house pet travel consultants, resident vets and pet handlers work with you each step of the way in preparation for your pets journey to Singapore. We can provide a complete door-to-door pet transport service to any location across Singapore including Holland Village, Orchard Road, Bukit Timah, Woodlands and more. Your pet's safety and comfort is our number one priority, giving you peace of mind and a stress free-relocation to Singapore.
How Our International Pet Transport Services Work?
What to expect when your Pet Travels to Hong Kong
Our highly qualified Team of experts work in collaboration to ensure that your pet's comfort, safety and welfare is our top priority.  Here are just a few services you can expect directly from our team members.
Pet Travel Consultants just like a travel agent, they will organise your pets flights to Singapore in line with your travel arrangements as best as possible and include a special pet delivery service to your new home.  Our team will require all the important details of your pet including health conditions, microchip details, vaccination history and information to ensure your pet will be comfortable on their overseas adventure.
Pet Handlers can collect your pet from your house, transport them into our transit lounge for a stretch, toilet stop and a drink of water.  Once your pet has been cleared for flying, they will be safely transported to the airport and checked in for their flight.  Depending on your itinerary, our Pet Handlers will provide a pet travel update prior to your pet being checked in on the aircraft when travelling through one of our Transit Lounges.
In-House Vets are available to provide the export veterinary work and quarantine requirements for entering Singapore and ensure your pet is in the ideal condition before they embark on their long flight ahead.
Trusted By The International Industry's Best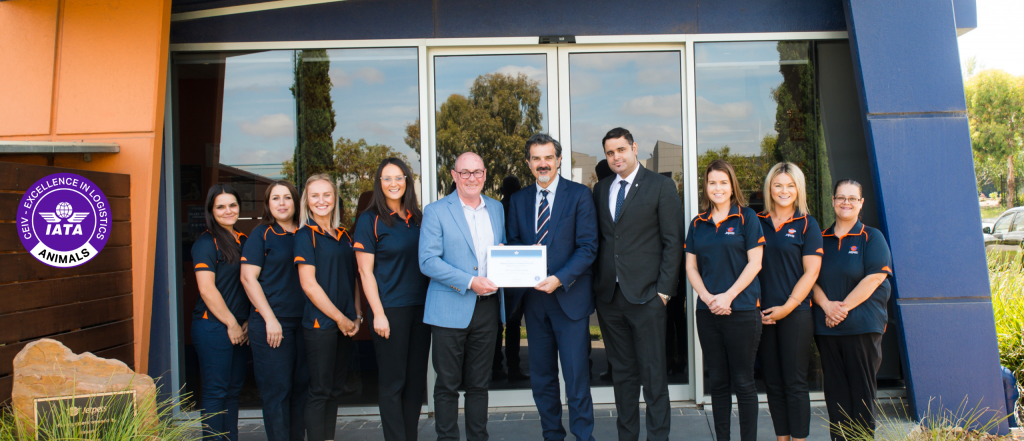 Jetpets Melbourne has become the first pet transport company in the Asia Pacific Region to be awarded The Centre of Excellence for Live Animals Logistics (CEIV) Certification, and is one of only five companies in the world to have received the honour. "Jetpets customers can be confident that their precious animals are traveling in safe and healthy conditions" – Glyn Hughes, IATA Global Head of Cargo
What Happens At The Airport?
The captain of the aircraft is aware that your loved one is on board their flight
The captain will set the temperature to approx. 18 degrees Celsius so that the animals are comfortable
The cabin is dimly lit so that your loved one can see what is going on around them
What we feel and hear in the cabin of the plane is the same as what animals experience (except in a travel crate they have much more legroom than us!).
Hear More From Pet Owners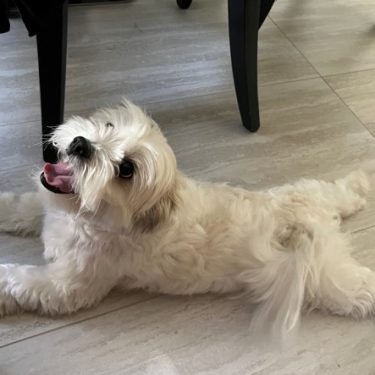 DECEMBER 2023
Peanut
Perth to Singapore, Singapore
I love Jetpets, 110% recommend it, the process was super smooth and easy. They send photo updates and there is even a link to track my dogs flight which made me feel super super relieved and not stressed.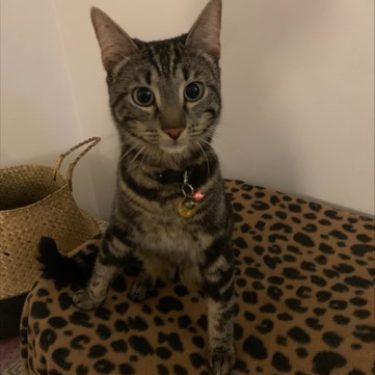 OCTOBER 2023
Muezza
Sydney to Singapore, Singapore
Thank you so much for the amazing service for Muezzs's safe travel. I really do appreciate the whole team who worked hard to ensure he had a perfect landing.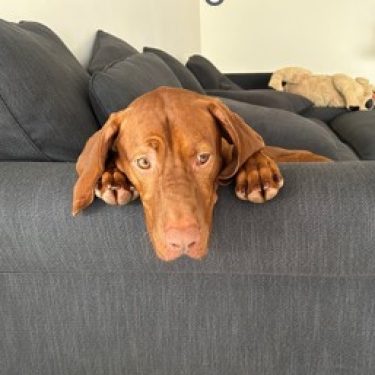 SEPTEMBER 2023
Seiko
Melbourne to Singapore, Singapore
Thank you very much!  Seiko arrived late last night and it was great to have him back.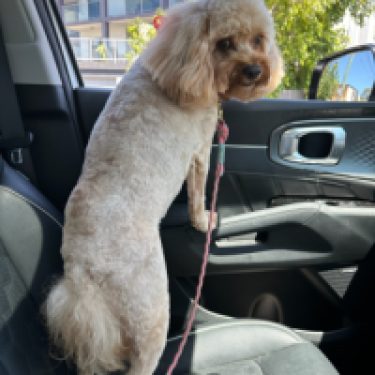 AUGUST 2023
Louis
Brisbane to Singapore, Singapore
It went really well. Louis was completely normal when he arrived and was clean etc. Your partners here were very professional also. Huge thanks and we are extremely happy with JetPets.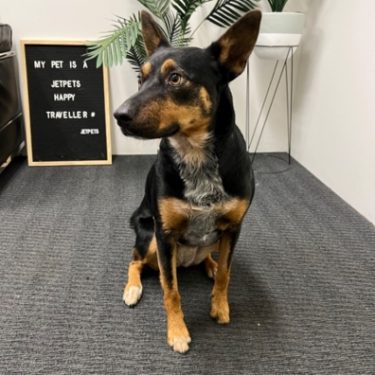 JULY 2023
Zoe & Stan
Melbourne to Singapore, Singapore
What an amazing service. First time we have used Jetpets and won't be the last. The service is second to none. Our fur babies arrived happy and safe. Thanks for taking care of our fur babies like your own.
---
FAQs – International Pet Transport to Singapore
Q: Can I Bring My Pet To Singapore?
Yes, you can! You will need to ensure that all the required documentation and vetwork are complete prior to their travel.

Jetpets can provide you with all the advice you need for your pet to travel to Singapore, including organising for all documents, vetwork and treatments to be accurately completed, to ensure a smooth and hassle-free relocation.
Q: How Much Does It Cost To Fly A Dog Internationally To Singapore?
There are many factors that go into pet transport prices, including flight routes and destinations, size and weight of your pet, level of service provided and more. With Jetpets, you can rest assured that our quotes can be made all-inclusive, delivering a boutique experience for you and your pet – no hidden costs or surprises. We follow strict internal and external policies to ensure your pet's comfort and safety during travel, so our pet transport prices already include full-service provisions such as organising comfort stops for your pet along their journey and collecting your pet from the airport should there by a flight delay or cancellation. Your Jetpets pet travel consultant will talk you through all the available options, as well as provide you with a customised itinerary and quotation for your pet's travel to Singapore.
Q: Can I Bring Pets On MRT Singapore?
Pets are generally not allowed on public transportation in Singapore, aside from service animals such as guide dogs. However, you can use other on-demand services such as GrabPet to transport your furry friend.
Q: What Dogs Are Banned In Singapore?
The following dog breeds are banned in Singapore: American Staffordshire Terrier, Pitbull, Staffordshire Bull Terrier, American Bulldog, Mastino Neapolitano, Boerboel, Dogo Argentino, Tosa Inu, Fila Brasileiro (Brazilian Mastiff) and the mixes of these breeds.
Q: Is Singapore Rabies Free?
Yes, Singapore is a rabies-free country.
For more information on our international pet travel services please refer to our FAQ page or fill out our price estimate form for more details.