International Pet Transport to Singapore
Important Information – New Enquiries
Now that International borders are open, we are currently experiencing an unprecedented amount of enquiries. As such, we are currently NOT taking any new enquiries over the phone. We kindly ask you submit your enquiry via our online form. We appreciate your patience at this time.
Our team of experienced in-house pet travel consultants, resident vets and pet handlers work with you each step of the way in preparation for your pets journey to Singapore. We can provide a complete door-to-door pet transport service to any location across Singapore including Holland Village, Orchard Road, Bukit Timah, Woodlands and more. Your pet's safety and comfort is our number one priority, giving you peace of mind and a stress free-relocation to Singapore. Get a quote today via our international pet travel quote form.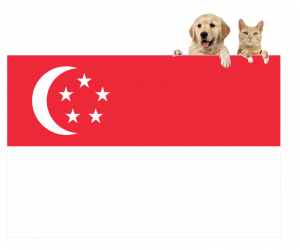 Hear More From Pet Owners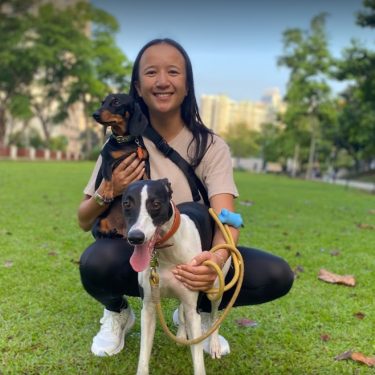 APRIL 2022
Penny & Finley
Melbourne to Singapore, Singapore
Thanks to the Jetpets team for moving our pups from Melbourne to Singapore! Dipkesh was super knowledgeable about all things quarantine, flights and boarding; the Melbourne team checked the dogs in lovingly at Tullamarine and we received regular updates (including photos) on their journey. Jetpets' local agent in Singapore had all the paperwork in order and delivered the pups safely and on time. The overall experience was fantastic and having professionals look after the dogs made our international move a lot less stressful! Thanks to the Jetpets team!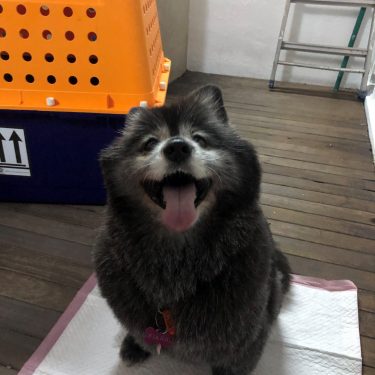 MARCH 2020
Kiara
Melbourne to Singapore, Singapore
Hi Aleesha, Kiara has arrived safely in Singapore and she's adapting quite well especially to the heat so far! I just wanted to thank you and Jetpets team for being so incredibly professional and accommodating with Kiara and all my concerns. Having constant updates and being kept in the loop on Kiara's travel was great comfort. Traveling with Jetpets was such an amazing experience for Kiara and I, and it definitely took a lot of stress and worries off my shoulder with regards to moving back to Singapore. I can't thank you and Jetpets Team enough with facilitating and helping with the move. Kimberly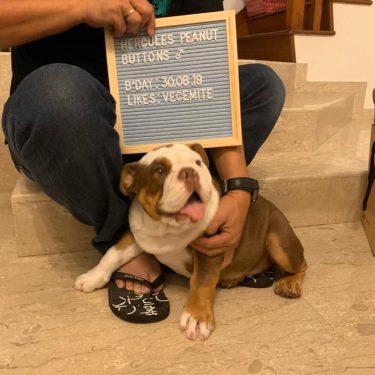 DECEMBER 2019
Hercules
Brisbane to Singapore, Singapore
Hi Kate; Thank you and everyone at Jetpets for your professionalism and handling of Hercules's travel to Singapore. He arrived safely and was still very active despite his long journey. You guys have brought transportation of pets to another level and made the entire process so " hassle free" Once again, Thank you all and would highly recommend your services to anyone that are planning on transporting their pets. Regards Kenneth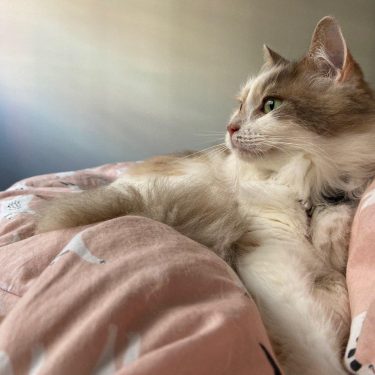 DECEMBER 2019
Brooklyn & Tia
Perth to Singapore, Singapore
Hi Simone, Thank you for your help with arranging Tia and Brooklyn's travel. Attached are some photos of Tia all comfortable and settled at home. Once again thank you for everything! Warmest regards, Malvina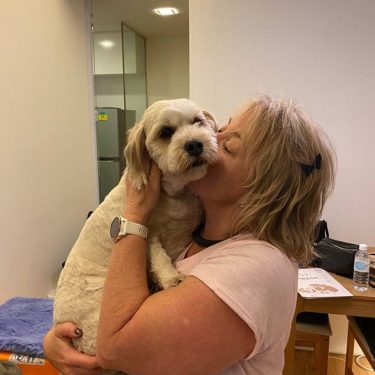 NOVEMBER 2019
Charlie
Sydney to , Singapore
Kate, I cannot thank you enough for your amazing kindness, compassion and exceptional customer service for both me and Charlie over these few months. There is no way he or I would've got here without you. You are an absolute superstar. Cheers, Pipster
How Our International Pet Transport Services Work?
From booking in flights to scheduling vaccinations and preflight vet requirements, our specialist team works with you every step of the way to ensure your pet is covered and fit for their flight. Our consultants are up to date with the latest quarantine rules and regulations for Singapore and will provide you with advice and instructions in the lead up to your pets travel date to ensure a safe and comfortable experience for you and your pet.
Trusted By The International Industry's Best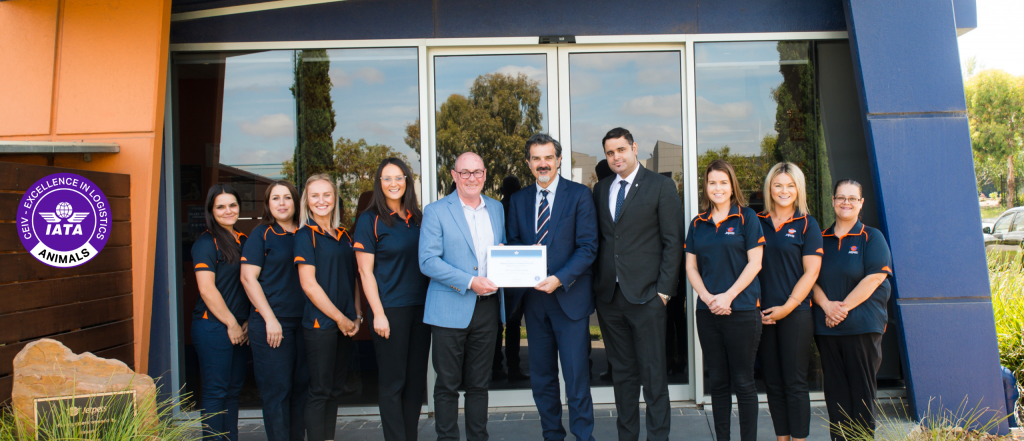 Jetpets Melbourne has become the first pet transport company in the Asia Pacific Region to be awarded The Centre of Excellence for Live Animals Logistics (CEIV) Certification, and is one of only five companies in the world to have received the honour. "Jetpets customers can be confident that their precious animals are traveling in safe and healthy conditions" – Glyn Hughes, IATA Global Head of Cargo
How We Assist With Your Pet Transport Needs To Singapore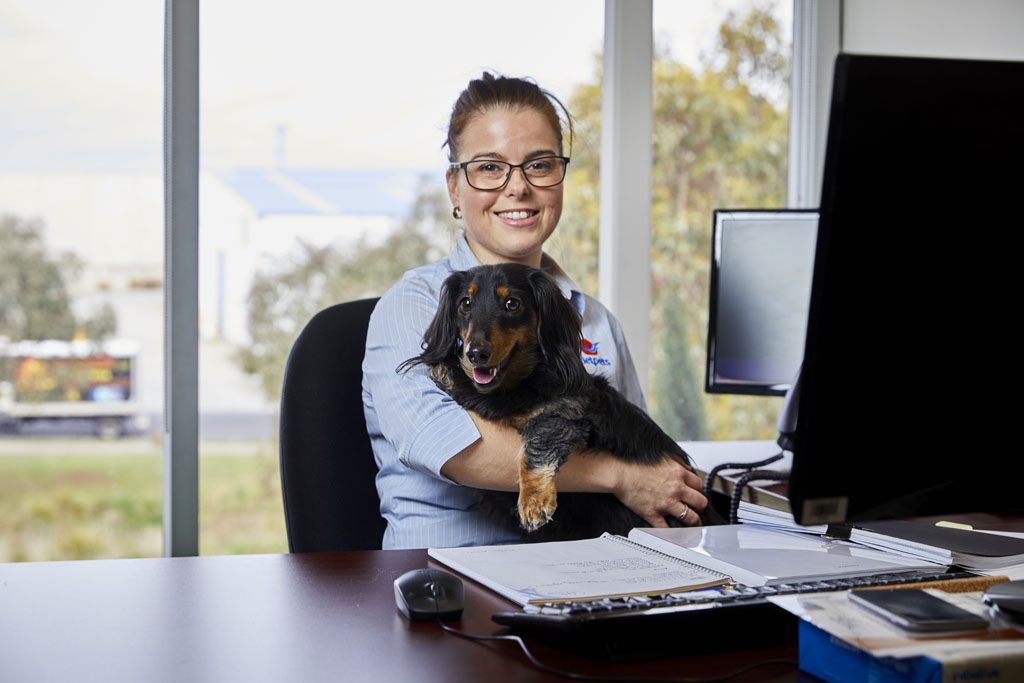 Our International Pet Travel Consultants:
Find out all about your pet and treat your pets like royalty!
Provide you with comprehensive advice on international pet travel including Singapore's quarantine and customs requirements
Help you decide on the best airline-approved travel crate to ensure a safe and comfortable journey for your pet, including a stay dry fleece mat
Arrange for your pet's travel crate to be delivered to your home – Use our travel crate familiarisation tips to help create a positive environment for your pet prior to their travel date
Book your pet on the most direct flight from Australia to Singapore
Arrange a comfort stop along the way
Can arrange a door-to-door pet transport service from your home in Australia to your new residence in Singapore
Prepare your pet's personalised itinerary

Resident Vets & Transit Lounges For Support Each Step Of The Way
Our resident vets specialise in international pet transport to Singapore
We provide all pets with required treatments before travel
All vaccination and treatment records are completed by our team
We can also arrange at home checkups as required
All pets will have a pet health check at our transit lounge prior to their flight

Experienced Pet Handlers & Airport Staff Throughout Their Journey
Our pet handlers can personally come to your house and professionally fit your pet to the perfect sized crate (in metropolitan areas) prior to your pet's trip
We will check your pet in for their flight at the airport, ensuring they have been to the toilet and have plenty of water available for a comfortable flight
Our team will also provide pet updates to keep you informed how their journey is progressing.
What Happens At The Airport?
The captain of the aircraft is aware that your loved one is on board their flight
The captain will set the temperature to approx. 18 degrees Celsius so that the animals are comfortable
The cabin is dimly lit so that your loved one can see what is going on around them
What we feel and hear in the cabin of the plane is the same as what animals experience (except in a travel crate they have much more legroom than us!).
---
FAQs – International Pet Transport to Singapore
Q: Can I Bring My Pet To Singapore?
Yes, you can! You will need to ensure that all the required documentation and vetwork are complete prior to their travel.

Jetpets can provide you with all the advice you need for your pet to travel to Singapore, including organising for all documents, vetwork and treatments to be accurately completed, to ensure a smooth and hassle-free relocation.
Q: How Much Does It Cost To Fly A Dog Internationally To Singapore?
There are many factors that go into pet transport prices, including flight routes and destinations, size and weight of your pet, level of service provided and more. With Jetpets, you can rest assured that our quotes can be made all-inclusive, delivering a boutique experience for you and your pet – no hidden costs or surprises. We follow strict internal and external policies to ensure your pet's comfort and safety during travel, so our pet transport prices already include full-service provisions such as organising comfort stops for your pet along their journey and collecting your pet from the airport should there by a flight delay or cancellation. Your Jetpets pet travel consultant will talk you through all the available options, as well as provide you with a customised itinerary and quotation for your pet's travel to Singapore.
Q: Can I Bring Pets On MRT Singapore?
Pets are generally not allowed on public transportation in Singapore, aside from service animals such as guide dogs. However, you can use other on-demand services such as GrabPet to transport your furry friend.
Q: What Dogs Are Banned In Singapore?
The following dog breeds are banned in Singapore: American Staffordshire Terrier, Pitbull, Staffordshire Bull Terrier, American Bulldog, Mastino Neapolitano, Boerboel, Dogo Argentino, Tosa Inu, Fila Brasileiro (Brazilian Mastiff) and the mixes of these breeds.
Q: Is Singapore Rabies Free?
Yes, Singapore is a rabies-free country.