International Pet Transport Services
For over 30 years, we have been Australia's leading provider of pet transport services, flying pets of all types to almost any international destination. If you are travelling to Australia, we can also transport your pet from Australia's quarantine facility in Melbourne, to your final destination. Our in-house team of global pet travel consultants, accredited resident vets, and pet handlers work together throughout your pet's journey to ensure a seamless and stress free experience.
Select Your Pet Travel Type For A Quote
Please note that if your enquiry is in relation to bringing your pet into Australia, please Click Here.
How Do Our International Pet Transport Services Work?
With a team of pet travel experts focused specifically on international travel, we can take care of everything for your pet's journey including vaccinations, health checks, flight bookings and more to almost any destination. We regularly fly pets to international locations including Australia, New Zealand, England, Europe, USA, Canada, Japan, Singapore and Hong Kong.
Our Most Popular Destinations We Fly To
How We Can Help With Your International Pet Transport Needs
Our International Pet Travel Consultants:
Find out all about your VIPs (very important pets!)
Organise the required vaccinations needed for your travel destination
Provide expert advice on preparing your pet for international travel (pet registration details, health certificates, country pet information and more)
Arrange a stay-dry fleece mat for your furbaby's crate to keep them comfy and dry
Book your pet on the most direct flight with one of our international airline partners
Prepare a special detailed itinerary for your pet's travel
Deliver an airline approved pet travel crate to help your pet start the familiarisation process as early as possible.
How Far In Advanced Should Customers Book?
Customers should allow for as much time as possible – that way our team can tackle any hurdles as necessary
6 months in advance is optimal and suitable for pets looking to travel long distances or to countries that have specific vaccination requirements.
Resident Accredited Vets
Our Resident Vets are on staff to ensure your pet is healthy and fit for their journey
We provide pet travel updates to keep you informed for complete peace of mind
All vets on staff are accredited – which is required to clear you pet for international travel
Our Vets can also take care of all vaccination requirements
On the day of the flight our resident vets will conduct a final health check, making sure your pet is healthy and ready to fly.
Pet Handlers & Airport Staff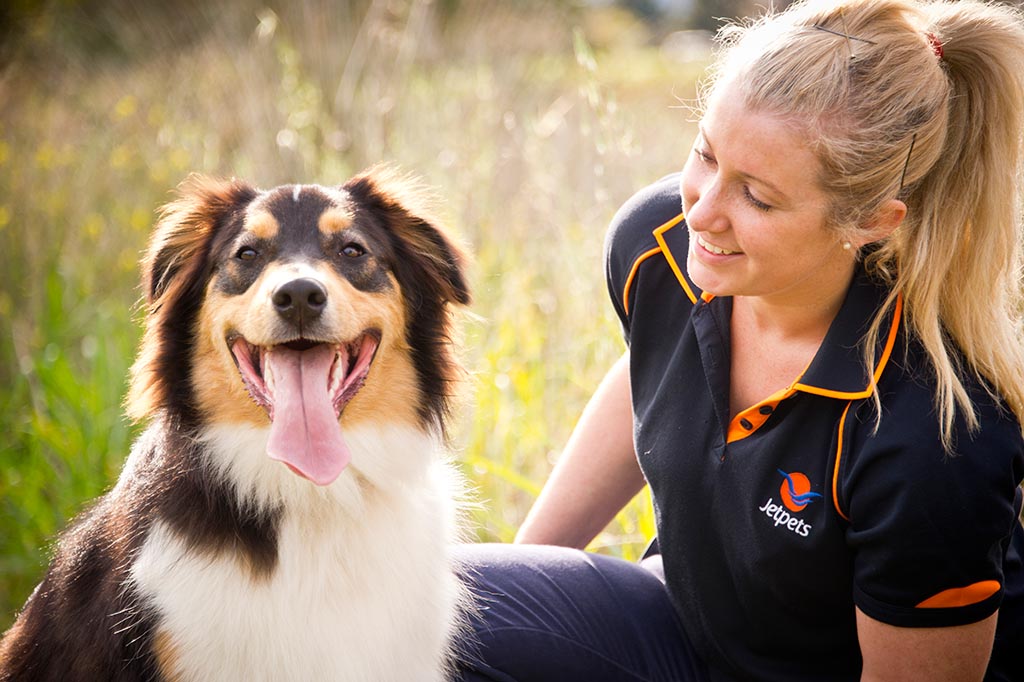 At the airport, our experienced pet handlers will make sure your pet has time to stretch their legs before their flight
Our team will then check you pet in and ensure they are well hydrated before take off
We will also handle the checking in process at the airport
On the flight your pet will travel in a climate controlled cabin on the aircraft
When they arrive at their final destination, we can also complete the customs requirements for you and deliver them to your new home.
Hear More From Pet Owners
DECEMBER 2023
Bertie
Melbourne to Stockholm, Sweden
Bertie arrived safe and sound. Thank you for taking such great care of him for the long journey.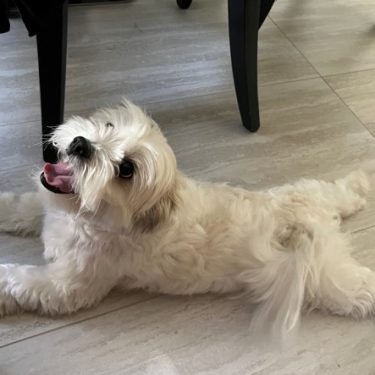 DECEMBER 2023
Peanut
Perth to Singapore, Singapore
I love Jetpets, 110% recommend it, the process was super smooth and easy. They send photo updates and there is even a link to track my dogs flight which made me feel super super relieved and not stressed.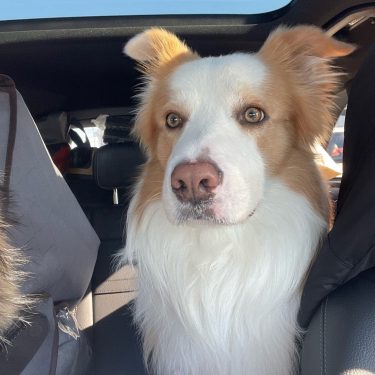 NOVEMBER 2023
Dede
Melbourne to Vancouver, Canada
Thank you so much for all your help! Jetpets has a great team, and I will definitely recommend it to my friends.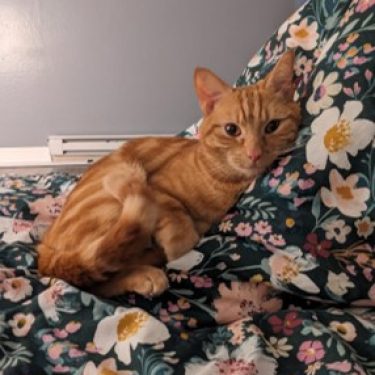 NOVEMBER 2023
Gnocchi
Brisbane to San Francisco, USA
Thank you and the whole jet pets team for your help throughout this process, you've been incredibly helpful!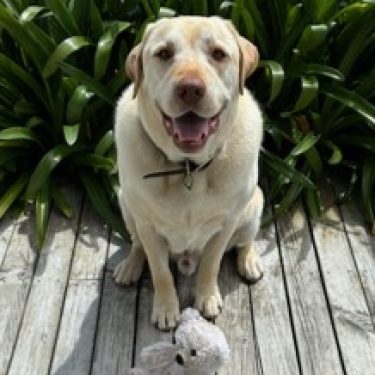 NOVEMBER 2023
Luka
Melbourne to Auckland, New Zealand
Big thank you to Jetpets!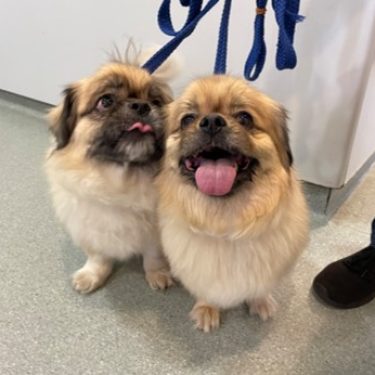 OCTOBER 2023
Maximus & Milo
Perth to California, USA
We cannot thank Jetpets enough for the excellent care, communication and transportation of our two dogs to California. I would highly recommend them and if needed in future, will definitely use them again.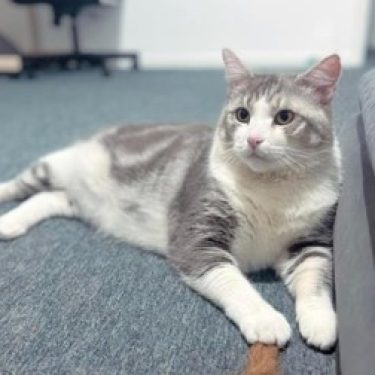 OCTOBER 2023
Hobbs
Melbourne to Winnipeg, Canada
Great customer service. They kept us updated on out cat's trip from Australia to Canada! Thanks 🙂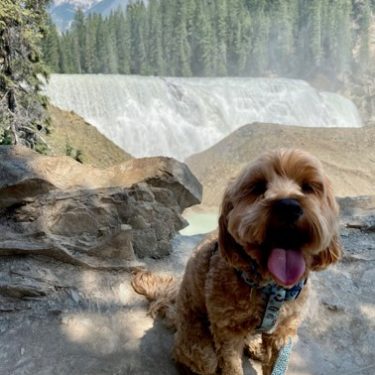 SEPTEMBER 2023
Percy
Sydney to Vancouver, Canada
Thank you for helping alleviate our stresses along the way, and also for the updates provided on the day of journey. We couldn't have made this move without him so we are extremely grateful!
---
Frequently Asked Questions About Our International Pet Travel
Q: How Much Does It Cost To Fly A Pet Internationally?
There are several factors to consider with international pet transport prices, including flight routes, destinations, size, weight of your pet, level of service provided and more. All our quotes can be made all-inclusive with no hidden costs or surprises. Our pet transport prices already include full-service provisions such as organising comfort stops for your pet along their journey and collecting your pet from the airport should there be a flight delay or cancellation.
Q: How Do You Transport Pets Overseas?
We work with our trusted airline partners to help you find the most direct flight option for your pet. We will work with you to ensure all airline pet regulations are met for international pet transport (e.g making sure that your pet travel crate is airline-approved).
Q: Is It Safe To Fly My Pets In Cargo?
The pets' cabin is dimly lit and the temperature is set to approximately 18 degrees for comfort. The captain of the aircraft is also aware that your furbaby is on board their flight. What your pet will experience in the cabin is very similar to what we feel and hear in the passenger cabin.
Q: Should I Sedate My Dog When Flying?
Sedating your pet can be harmful to them during the flight. It can lower their blood pressure and cause dehydration. Our resident vets recommend Adaptil collars for dogs as an alternative way to make pets feel as comfortable and relaxed as possible during travel. Our pet travel consultant can arrange this for you.
Q: How Do I Keep My Dog Calm On A Plane?
We recommend putting a blanket or soft toy into your pet's travel crate to help comfort your pet, but please be aware that if your pet messes their travel crate this will be removed. In the lead up to their travel, you can also help them associate the crate with positive things such as play and treats by going through the travel crate familiarisation steps.