International Pet Transport Services
Important Information – New Enquiries
Now that International borders are open, we are currently experiencing an unprecedented amount of enquiries. As such, we are currently NOT taking any new enquiries over the phone. We kindly ask you submit your enquiry via our online form. We appreciate your patience at this time.
For over 30 years, we have been Australia's leading provider of pet transport services, flying pets of all types to almost any international destination. If you are travelling to Australia, we can also transport your pet from Australia's quarantine facility in Melbourne, to your final destination. Our in-house team of global pet travel consultants, accredited resident vets, and pet handlers work together throughout your pet's journey to ensure a seamless and stress free experience.
Select Your Pet Travel Type For A Quote
---
Hear More From Pet Owners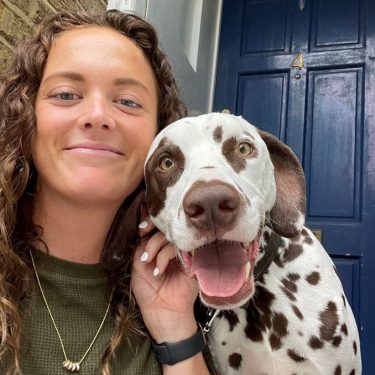 AUGUST 2022
Benson
Perth to London, United Kingdom
Hi Danielle From start to finish your service has been 5*. Thank you so so much for making this experience as simple as possible - you're an asset to the company.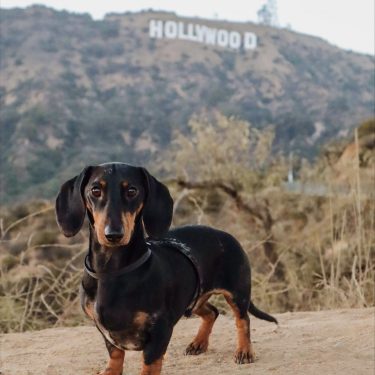 JULY 2022
Huey
Sydney to Los Angeles, United States of America
Huey is settling in to American life just fine! We really appreciate all of your assistance throughout the planning and transportation processes.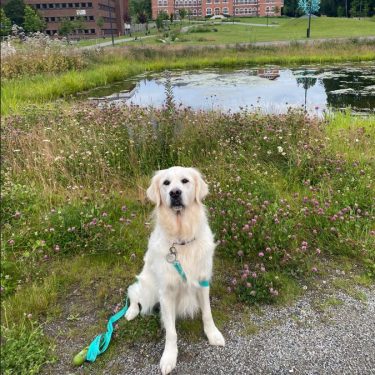 JULY 2022
Myra
Brisbane to Oslo, Norway
Myra is safe and happy in Norway and settling in with Malin, thanks for all your help with the organising. There are a few photos attached of Myra enjoying the Norwegian summer.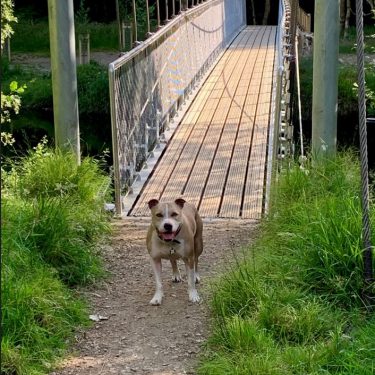 JULY 2022
Bono
Sydney to Dublin, Ireland
Been meaning to just shoot a message through saying Bono has settled into Ireland famously, a little worried that both of us could have second thoughts come winter, but we'll wait and see. He traveled like a champion. Thanks a mill for your help.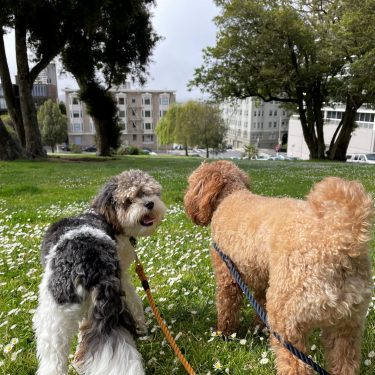 JUNE 2022
Odin & Brego
Melbourne to San Francisco, United States of America
Move went really well. The communication throughout the process was very good and reassuring. The dogs are settling in nicely, and sleeping in their crates throughout the night, so obviously weren't too stressed out by the trip. Thanks for all your help throughout the process.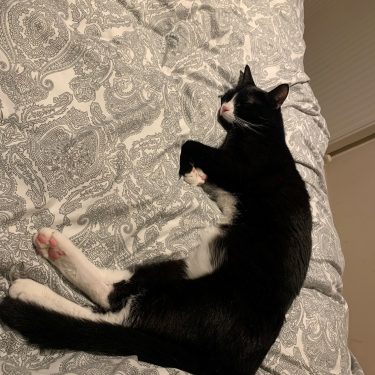 JUNE 2022
Boo
Perth to London, United Kingdom
Thank you so so much for everything the cats arrived safely and were so happy! It was such a relief to have them back home and safe! Here's pepper and boo fast asleep in there new home!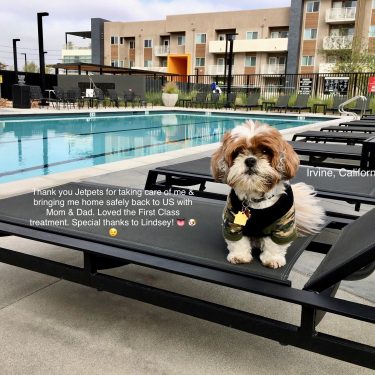 JUNE 2022
Dexter
Perth to California, United States of America
Thankyou Jetpets for taking care of me and bringing me home safely back to USA with Mom and Dad.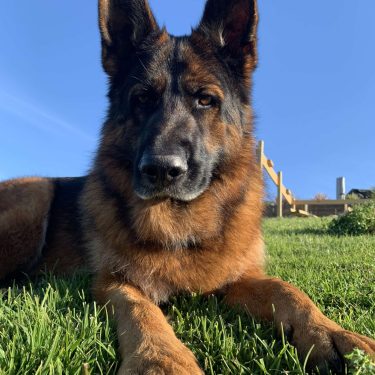 MAY 2022
Broxi
Sydney to Auckland, New Zealand
My fur baby was flown by Jetpets from Sydney to NZ and I highly recommend using their service. Great communication, great care and continual updates at both ends - Sydney and Auckland. I would not hesitate to recommend Jetpets and would use them again if I needed to, they looked after my fur baby like I would.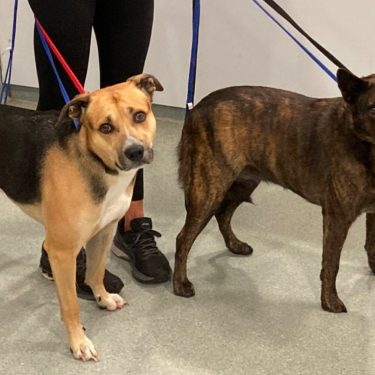 MAY 2022
Kyra & Sid
Brisbane to Auckland, New Zealand
Our fur babies flew from Brisbane to New Zealand the whole process was amazing and super easy from start to finish! Chelsea from Jetpets was great to deal with she helped with any questions and eased any concerns we had!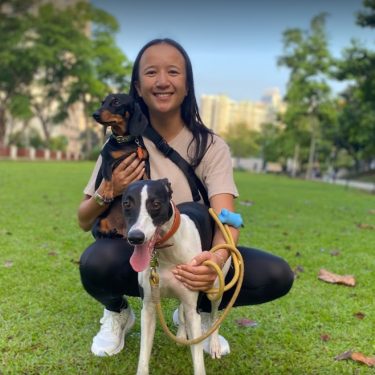 APRIL 2022
Penny & Finley
Melbourne to Singapore, Singapore
Thanks to the Jetpets team for moving our pups from Melbourne to Singapore! Dipkesh was super knowledgeable about all things quarantine, flights and boarding; the Melbourne team checked the dogs in lovingly at Tullamarine and we received regular updates (including photos) on their journey. Jetpets' local agent in Singapore had all the paperwork in order and delivered the pups safely and on time. The overall experience was fantastic and having professionals look after the dogs made our international move a lot less stressful! Thanks to the Jetpets team!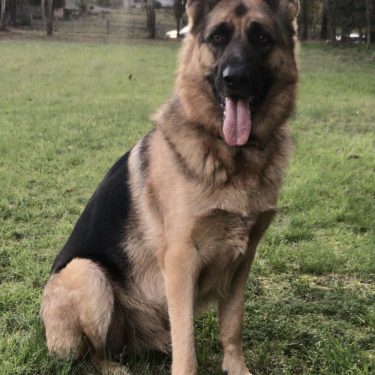 APRIL 2022
Bruce
Sydney to London, United Kingdom
Jetpets provided a fabulous service. Very informative, clear and explained communication throughout all stages of the process . Answered all out queries promptly before and during transit giving us peace of mind that our pet would be very well looked after throughout his journey . On his return he seemed very well in good Health and high spirits .
APRIL 2022
Deena & Seerah
Brisbane to Glasgow, Scotland
Deena and Sheerah arrived safely in Scotland. We were all rather jetlagged at first and not used to the cold or living with a baby and 3 year old either! The dogs have settled in really well and love exploring their new environment. Please pass on our thanks to all the team at Jetpets for getting them here safely.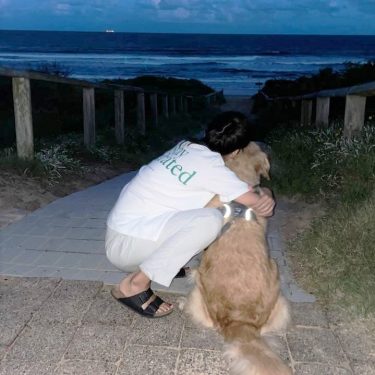 APRIL 2022
Maya
London to Sydney, Australia
Yesterday was a fantastic day. Maya's journey began on 15 November 2021, and after four months, it was finally over. We are so happy that we are together again. A long ago, before the 15 November, we started with a goal – Maya should see the ocean. So, yesterday she did it. Have a great day!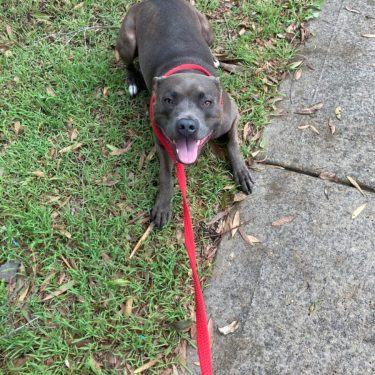 APRIL 2022
Eddie
Sydney to Oslo, Norway
There is no way I can express how thankful I am for how Jetpets helped me bring Eddie from Australia to Norway. I had heard so many horror stories about travelling with pets during COVID, it felt like the airlines did everything they could to make things difficult and the agents on the Norwegian side didn't make things easy for anyone. Yet Jetpets handled everything beautifully, we left on time on my preferred date and Eddie arrived in Norway after 72 hours in transit happy and comfortable and super chilled. Other than needing the world's biggest pee it was like he never left the couch in Australia. Jetpets are super organised, everything was sorted out without me having to worry about a thing (even the somewhat weird stuff on the Norwegian side), the team was so friendly and kind even when I was being stupidly anxious about silly stuff, and they clearly love animals. I was so nervous about my hyper-energetic and somewhat-naughty pup getting himself into trouble on the way, but they handled him beautifully. Hopefully I never have to put Eddie on a plane again, but if I do, Jetpets will definitely be the ones to look after him.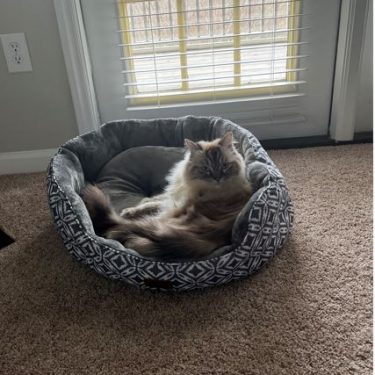 MARCH 2022
Thomas Picasso
Sydney to Raleigh, United States of America
Firstly Dan and myself would like to thank you and your team for the amazing job you have done, The professional service provided by Jet Pets and Pet Express made Thomas Picasso's big journey to happen as smoothly as it could. We are so pleased with the service provided. Our fury baby is home safe and sound and happy! So again thank you for all you and your team have done. We are very happy with the service and definitely recommend JetPets. I will send you some photos of Thomas Picasso shortly. Kind regards,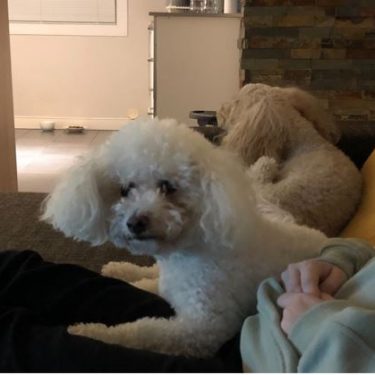 MARCH 2022
Buddy & Barney
Canberra to Stavanger, Norway
Buddy and Barney arrived safe and well. The driver from Oslo to Stavanger was a lovely man who gave the doggies lots of breaks on the way. They were very glad to see us, and a bit surprised by the cold (it is freezing here!). They are loving a new area to explore! Thank you for all your help. It was a pretty smooth activity and I'm really happy with how it all went. Best regards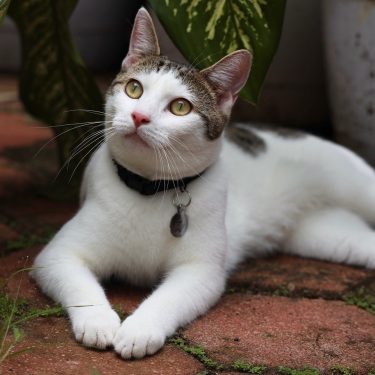 JANUARY 2022
Joey
Adelaide to Jakarta, Indonesia
I hope you had a great Christmas and New Year! We reunited on Christmas eve and Joey is settling very well. The first day we reunite, we could see Joey's excitement when he saw us from far, it was the best feeling ever! Since it was the hardest 11 days for me being apart from Joey. Thank you for being fantastic, Jetpets team! I am very happy to choose Jetpets for the whole process and would definitely recommend to anyone who wants to relocate their pets. It was very easy to communicate with the agent and I really love the given updates (with PHOTOS!) of Joey. A special thanks to you Rachael, for being awesome since day one I enquired about Joey's relocation. The process was all stress free and your partner here is also fantastic! It's all worth it! Thanks a million! Have an awesome day, Rachael! Thanks again!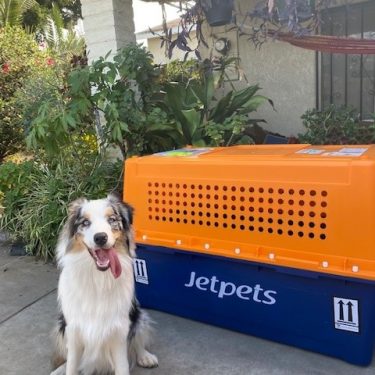 DECEMBER 2021
Leo
Sydney to Los Angeles, United States of America
I cannot thank you and your wonderful entire team! I'm so happy to have had the pleasure to work with you all and good boy Leo arrived well and early this morning. Such an easy process with you all. Again, thank you so much!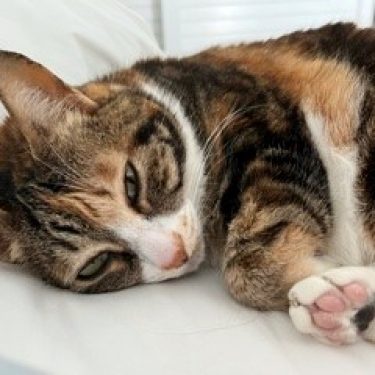 DECEMBER 2021
Kiska
Melbourne to Auckland, New Zealand
Here's my happy , relaxed kitty a few days after her journey …. Jetpets did a fantastic job from start of journey in Melbourne to delivery in Auckland. Special shout out to Dipkesh, who gave outstanding service  throughout the entire  experience during what had been a very challenging time for us all. Highly recommend Jetpets to anyone relocating their pet overseas. Kind Regards to everyone at Jetpets who helped along the way !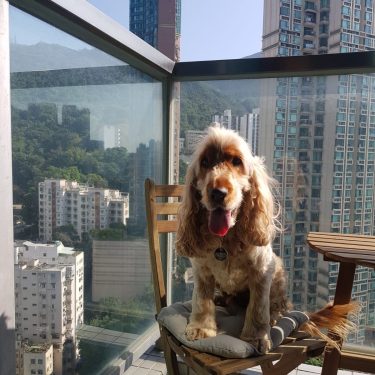 DECEMBER 2021
Watson
Melbourne to Hong Kong, Hong Kong
Thanks so much for all your help Danielle - you made what could have been a stressful process very stress free!! Watson is settling in, still slightly freaked but good otherwise.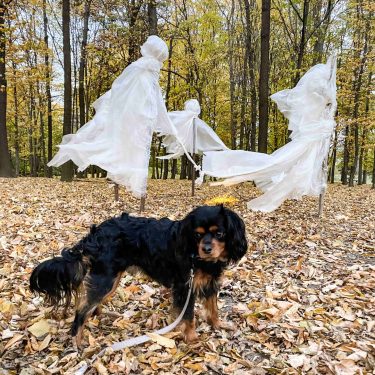 NOVEMBER 2021
Laki
Melbourne to Prague, Czech Republic
We have arrived safely and Laki is doing really well settling in. He had his first Czech Halloween and also keeps looking out of the window to get familiar with the new surroundings. Thank you again for all your help during the process.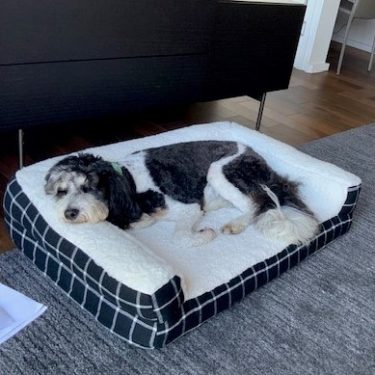 NOVEMBER 2021
Buster
Melbourne to Los Angeles, United States of America
Hi Rachael Buster arrived safely and is happily with my husband now. I'll see him next week! Thanks for your help with everything. Warm regards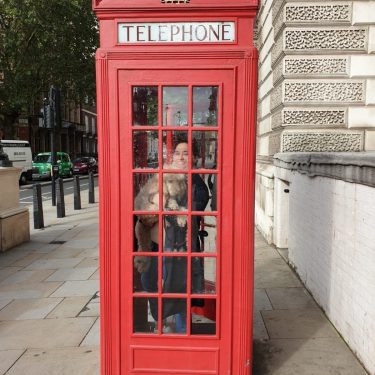 NOVEMBER 2021
Jess
Melbourne to London, United Kingdom
Thanks Mel and Rachael! You were both amazing, thanks so much for all your hard work.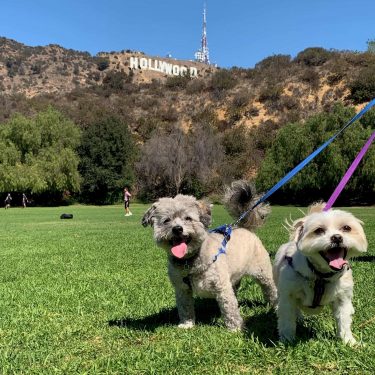 OCTOBER 2021
Milo & Lucy
Canberra to Los Angeles, United States of America
Hi Danielle, Thank you for your email and you assistance throughout this process. I'm pleased to report that Milo and Lucy are already settling into Californian life. Below is a photograph of them taken today at the Hollywood sign. Once again, thank you to you and the JP team for getting Milo and Lucy to us safely and in style. Regards.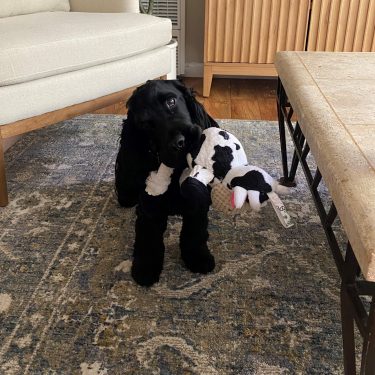 OCTOBER 2021
Louie
Sydney to Los Angeles, United States of America
Hi Dipkesh, I just wanted to write and say thankyou to you and your team for the amazing service provided to bring Louie to the US with us. It was such an efficient and stress free service we are so thankful. The pet handlers were great at both ends and Louie was absolutely fine when we collected him - he is settling in well to his new home. We had constant updates the whole journey which definitely put my mind at ease. Here are a few pics of Louie in his new zipcode! He's not sure about squirrels just yet. Many thanks Susannah and David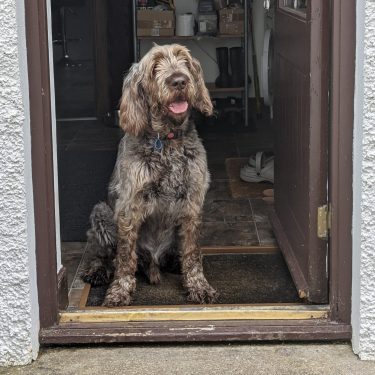 SEPTEMBER 2021
Luca
Brisbane to Aberdeen, United Kingdom
Luca has arrived safe and sound at my brother's in Aberdeen. I think everyone was a bit bleary eyed as the delivery was at 3:15am! But they are so happy to have him and report that he has recovered from the journey well. Thank you, and Jetpets as a whole, for all the support in getting Luca out of Australia and managing his transition back home to the UK. We are so appreciative of the care and communication throughout this process. You made it work despite the challenges posed by the global situation. Once again thank you so much Rachael.  I hope you are managing as best as possible during the extended period of lockdown.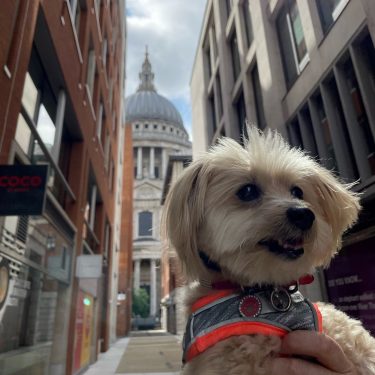 SEPTEMBER 2021
Nero & Ptolemy
Canberra to London, United Kingdom
Hi Dipkesh, Just a quick email to say thank you again for all your expertise and work getting Nero and Ptolemy to London for us.  They arrived safe and happy (and very jet-lagged like us) and have settled in to the London lifestyle very well. We really appreciate the extra effort you went to with diligence and expertise in finding flight solutions for them.  I couldn't recommend Jetpets more highly and wanted in particular to acknowledge your exceptional client service to us - thank you!
How Do Our International Pet Transport Services Work?
With a team of pet travel experts focused specifically on international travel, we can take care of everything for your pet's journey including vaccinations, health checks, flight bookings and more to almost any destination. We regularly fly pets to international locations including Australia, New Zealand, England, Europe, USA, Canada, Japan, Singapore and Hong Kong.
Our Most Popular Destinations We Fly To
How We Can Help With Your International Pet Transport Needs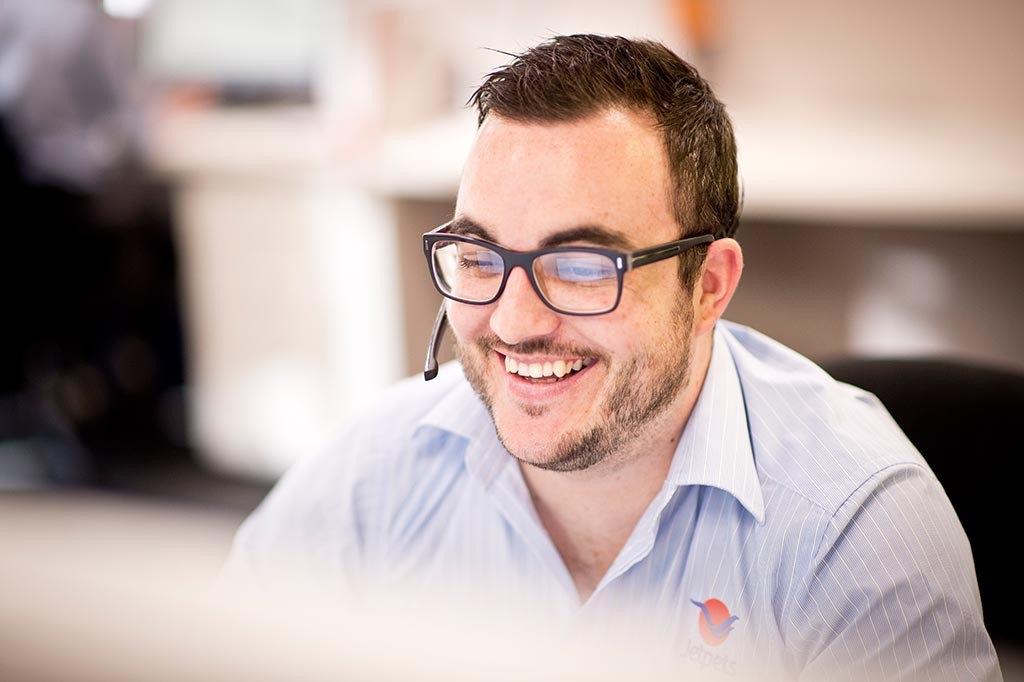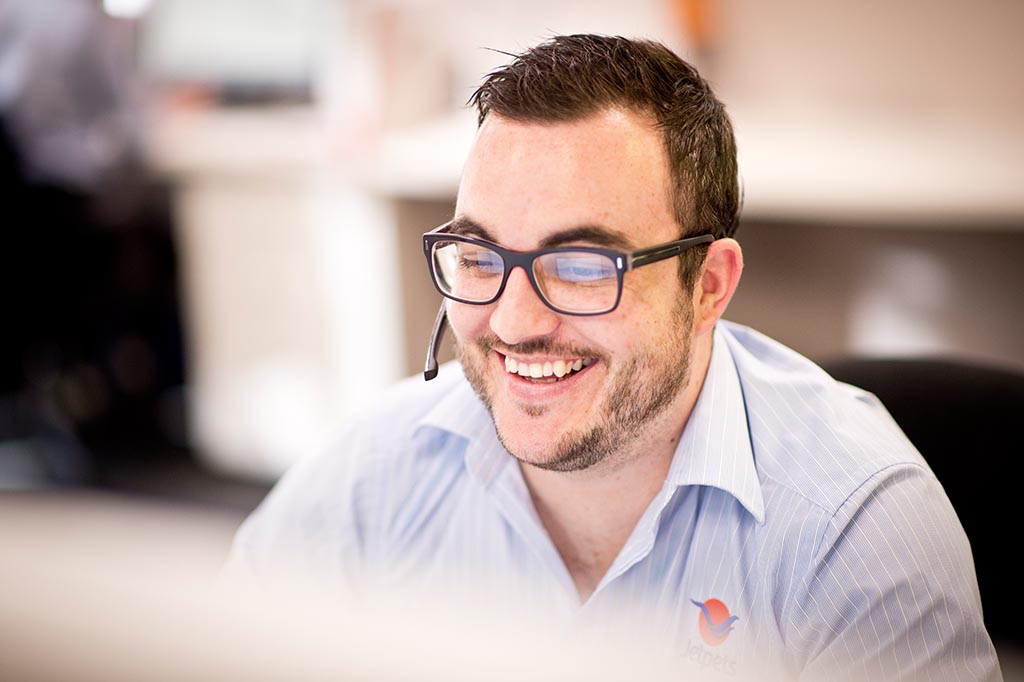 Our International Pet Travel Consultants:
Find out all about your VIPs (very important pets!)
Organise the required vaccinations needed for your travel destination
Provide expert advice on preparing your pet for international travel (pet registration details, health certificates, country pet information and more)
Arrange a stay-dry fleece mat for your furbaby's crate to keep them comfy and dry
Book your pet on the most direct flight with one of our international airline partners
Prepare a special detailed itinerary for your pet's travel
Deliver an airline approved pet travel crate to help your pet start the familiarisation process as early as possible.
How Far In Advanced Should Customers Book?
Customers should allow for as much time as possible – that way our team can tackle any hurdles as necessary
6 months in advance is optimal and suitable for pets looking to travel long distances or to countries that have specific vaccination requirements.
Resident Accredited Vets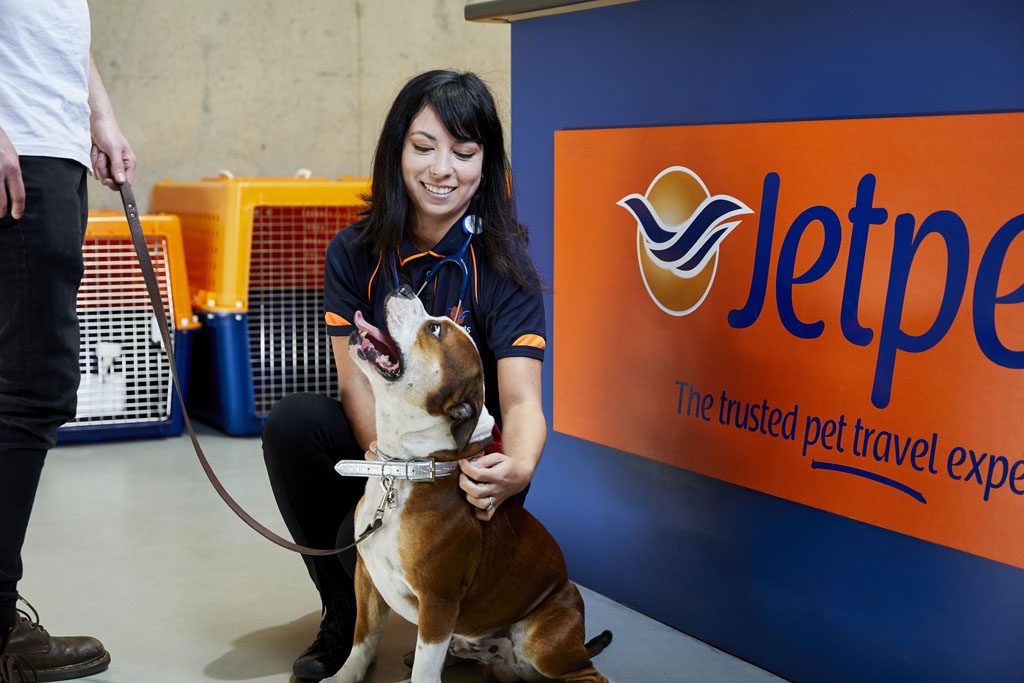 Our Resident Vets are on staff to ensure your pet is healthy and fit for their journey
We provide pet travel updates to keep you informed for complete peace of mind
All vets on staff are accredited – which is required to clear you pet for international travel
Our Vets will also take care of all vaccination requirements and carry these out at your home at a time that is most convenient.
On the day of the flight our resident vets will conduct a final health check, making sure your pet is healthy and ready to fly.
Pet Handlers & Airport Staff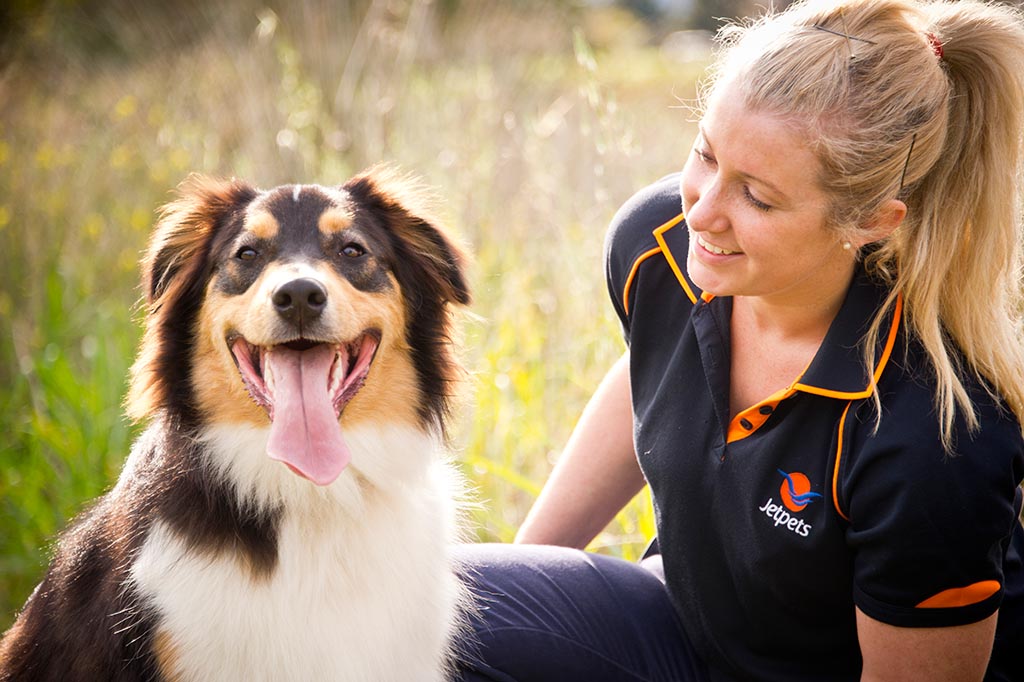 At the airport, our experienced pet handlers will make sure your pet has time to stretch their legs before their flight
Our team will then check you pet in and ensure they are well hydrated before take off
We will also handle the checking in process at the airport
On the flight your pet will travel in a climate controlled cabin on the aircraft
When they arrive at their final destination, we can also complete the customs requirements for you and deliver them to your new home.
---
Frequently Asked Questions About Our International Pet Travel
Q: How Much Does It Cost To Fly A Pet Internationally?
There are several factors to consider with international pet transport prices, including flight routes, destinations, size, weight of your pet, level of service provided and more. All our quotes can be made all-inclusive with no hidden costs or surprises. Our pet transport prices already include full-service provisions such as organising comfort stops for your pet along their journey and collecting your pet from the airport should there be a flight delay or cancellation.
Q: How Do You Transport Pets Overseas?
We work with our trusted airline partners to help you find the most direct flight option for your pet. We will work with you to ensure all airline pet regulations are met for international pet transport (e.g making sure that your pet travel crate is airline-approved).
Q: Is It Safe To Fly My Pets In Cargo?
The pets' cabin is dimly lit and the temperature is set to approximately 18 degrees for comfort. The captain of the aircraft is also aware that your furbaby is on board their flight. What your pet will experience in the cabin is very similar to what we feel and hear in the passenger cabin.
Q: Should I Sedate My Dog When Flying?
Sedating your pet can be harmful to them during the flight. It can lower their blood pressure and cause dehydration. Our resident vets recommend Adaptil collars for dogs as an alternative way to make pets feel as comfortable and relaxed as possible during travel. Our pet travel consultant can arrange this for you.
Q: How Do I Keep My Dog Calm On A Plane?
We recommend putting a blanket or soft toy into your pet's travel crate to help comfort your pet, but please be aware that if your pet messes their travel crate this will be removed. In the lead up to their travel, you can also help them associate the crate with positive things such as play and treats by going through the travel crate familiarisation steps.