International Pet Transport to New Zealand
Are you planning a relocation to New Zealand? At Jetpets, we set the highest standards of care for pets travelling overseas with our in-house team of pet travel consultants, resident vets and pet handlers – no furry family member gets left behind! With a local team, we can provide a complete door-to-door pet transport service from Australia to New Zealand, covering destinations including but not limited to Auckland, Christchurch and Wellington. For a stress-free pet travel experience to New Zealand, choose Jetpets.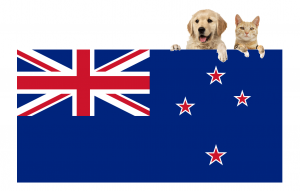 Why Choose Jetpets?
Customer Feedback: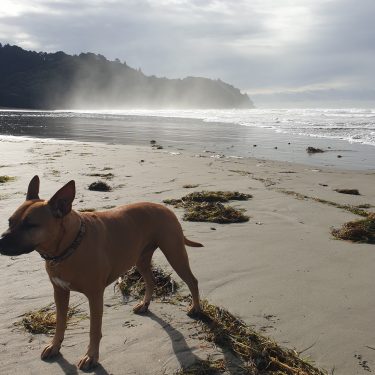 JUNE 2021
Chilli
Melbourne to Auckland, New Zealand
Dipkesh you absolute legend. I am so grateful for your service and for you calm and kind energy throughout the entire process. This may have been one of the most anxiety inducing experiences ever and you absolutely delivered on support, professionalism and integrity. Chilli arrived looking well and surprisingly calm and from start to finish I felt she was being looked after with love. Thank you so much Dipkesh and team.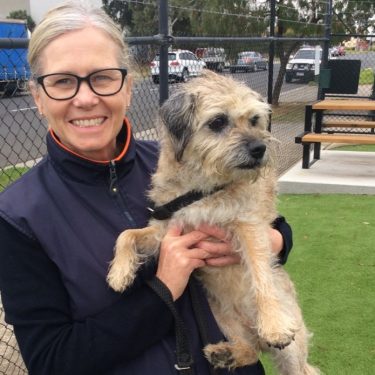 APRIL 2021
Gracie
Melbourne to Auckland, New Zealand
Jetpets were amazing in getting our beautiful pet clan from Melbourne to Auckland. No hassels, everything explained clearly, no stress (well no additional stress that is to an overseas move!) Gracie our border terrier and our four cats have all settled in well in their new home and we couldn't be happier. Thanks a million Jetpets!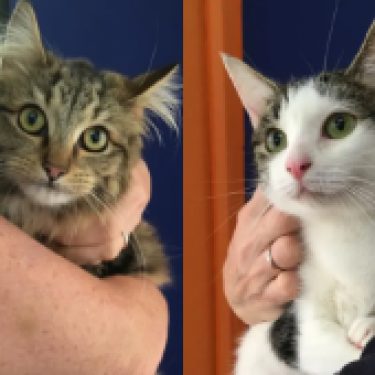 MARCH 2020
Possum & Delilah
Melbourne to Auckland, New Zealand
My experience with Jetpets was amazing. I dealt with Kate Bradley she made the whole process stress free, she answered my thousands of questions and assured me my two furr babies would be okay. The portal was really easy to use and a great tool to track what needed to be done before their flight. The mobile vet that came to our apartment was very thorough and quick. The pick up service was amazing and made everything so easy. I even received photo updates of the kitties before their flight. Our cats arrived safely and are now enjoying their lives in NZ. Thank you to Kate and the team at Jetpets!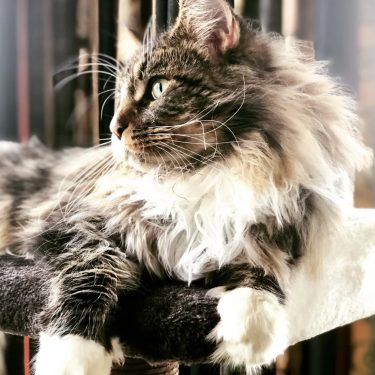 MARCH 2020
Niko
Brisbane to Christchurch, New Zealand
We received updates every step of the way when we moved our cat from Australia to new Zealand. Everything was very well organised and we have Niko back with us. He has been looked after very well during his travels and has settled exceptionally well in his new house and country. Very happy!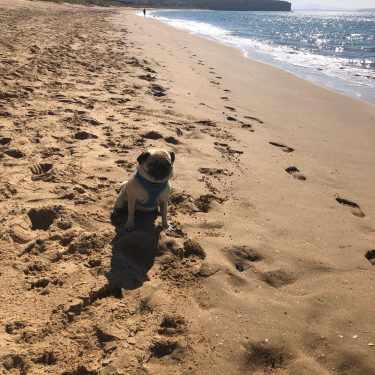 JANUARY 2020
Coco
Hobart to Christchurch, New Zealand
Hi Kate…..Coco made it back safely, and is pooped today, enjoying being back in her 'other' home environment! Thanks for your service, see you next time!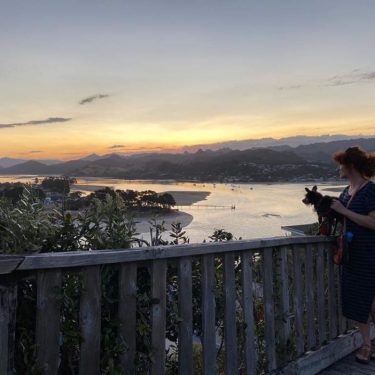 JANUARY 2020
Poppy
Sydney to Auckland, New Zealand
Arrived in NZ from the South Coast of OZ ...very happy to breath the fresh air and have had my Poppy dog so well looked after and monitored during the 30 hr transit period from my house to boarding facility at airport terminal ..flight and then customs ..it went so smoothly and you took away all the angst that such a journey could have had....and for that part I am so grateful to the team at Jetpets.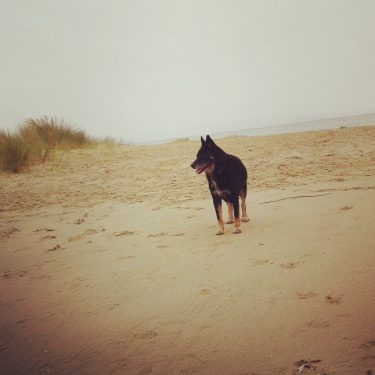 JANUARY 2020
Jaffa
Auckland to Hobart, Australia
Jaffa arrived home safe, stress free and happy, thank you Jetpets for making his trip stress free as possible.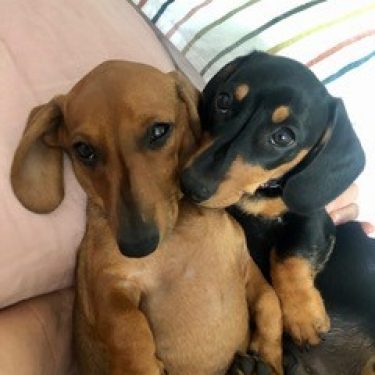 DECEMBER 2019
Wattle & Scooter
Perth to Auckland, New Zealand
Hi Simone, Thank you SO much for all your whole team did to safely and efficiently relocate Wattle and Scooter. I can't rate high enough, the process, the communication, the customer service skills and friendliness of every member of staff that l interacted with over the last 2 months, from my initial phone call with the ladies in Australia (Kaye and Stephanie) to the guy in Auckland who handed them over (Kevin). Just an outstandingly commendable service, you guys rock! Thank you SO SO much. Here are some photos of my husband with Scooter and Wattle in the Jetpets office in Auckland. Merry Christmas too. Cheers, Andrea x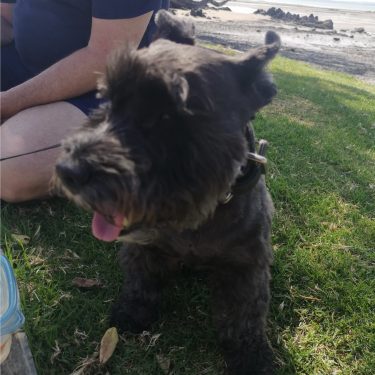 DECEMBER 2019
Tiki
Brisbane to Auckland, New Zealand
My mini Schnauzer, Tiki arrived safely in New Zealand from Australia yesterday. Throughout the process I found the Jetpet staff very professional. I received regular text messages and emails, a pre flight photo and report card. Tiki was happy and well when I picked him up, showing no signs of anxiety. I would fully recommend using Jetpets' services.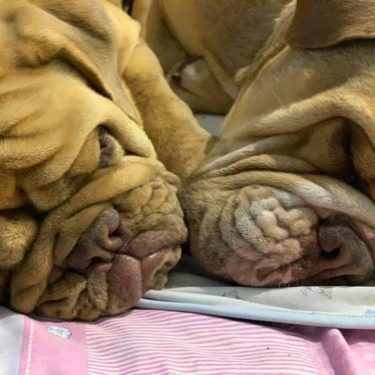 NOVEMBER 2019
Skylar & Odin
Brisbane to Christchurch, New Zealand
Skylar and Odin has a fantastic experience with Jetpets. They were completely exhausted when they arrived at their grand dads in NZ. Thank you for taking the stress out of their relocation from me. They were so excited that they jumped straight into the back of the jetpets van.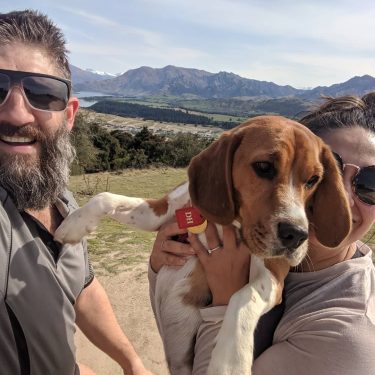 NOVEMBER 2019
Glen & Doug
Sydney to Christchurch, New Zealand
I could not say a nicer word about Jetpets! They were absolutely wonderful during our recent move from Sydney to NZ. The move itself was stressful enough for us, but knowing that both our cat and dog were well looked after made it so much easier. Jetpets are with you every step of the way and always super friendly and helpful. Thank you so much for getting Glen and Doug to their new home, that was really the most important part of the move to us! 🙂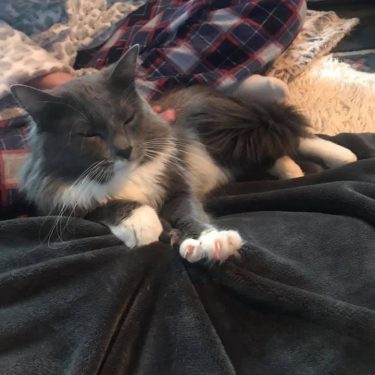 SEPTEMBER 2019
Han Solo
Sydney to Christchurch, New Zealand
I was very happy with the service Jetpets provided for our cat Han Solo to travel from Sydney to New Zealand. Justin was more than happy to answer my thousands of questions which made for stressless travel. I was sent a photo of him having a snuggle with one of the staff before departing from Sydney which was a cute gesture. The collection process was super easy and Han Solo cage had been cleaned and refreshed before we collected him. Han Solo is now living his best life in New Zealand with us.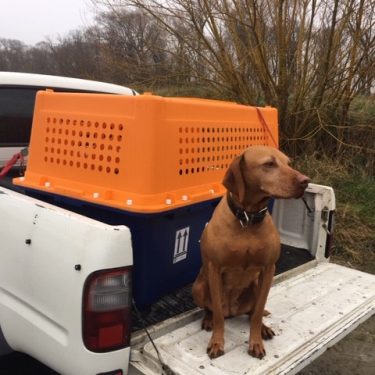 SEPTEMBER 2019
Bella
Hobart to Christchurch, New Zealand
Hi Melanie, Bella arrived in good spirits yesterday and is settling in to where she was a few years ago ( still remembered how to open front door and let her self in when we got home). Thank you very much for the move for her from Hobart to Christchurch. I've included some pics from her drive home from the airport. Thankyou so very much George and Bell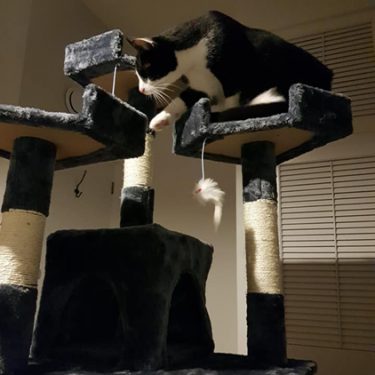 JUNE 2019
Frankie, Jasper, Nugget & Patch
Melbourne to Christchurch, New Zealand
Hi Lochlan, Dogs and cats settled really well last night, so all good this end. Thanks for getting them here for us to enjoy! All the best Andrew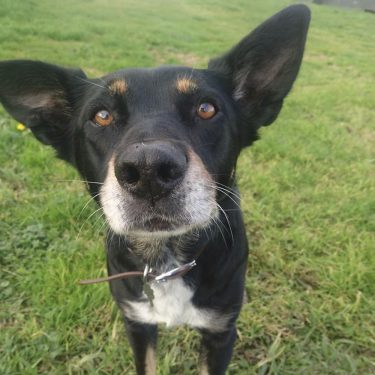 JUNE 2019
Chooka
Melbourne to Auckland, New Zealand
Hi Lochlan, Thank you and the team at Jetpets so much for sorting out everything with Chooka on her adventure to New Zealand. It was such a smooth trip for her and everything went as planned. She was very excited to see us when she arrived in Auckland. She is already lapping up the sunshine and the extra attention. Again, thank you guys so much! Here's a little photo of our girl, settling in well to farm life! Kind regards, Tess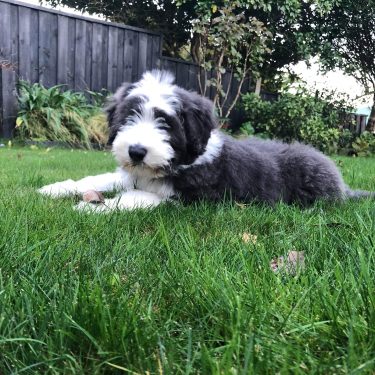 MAY 2019
Mabel
Sydney to Wellington, New Zealand
Hi Aleesha, Just wanted to thank you and all the team for assisting us get Mabel the beardie from Sydney to Wellington NZ. So many questions, so many things to learn, yet all the staff guided us thru it....and she arrived safely! We appreciate all you have done.....thank you. Regards, Alison Famewynn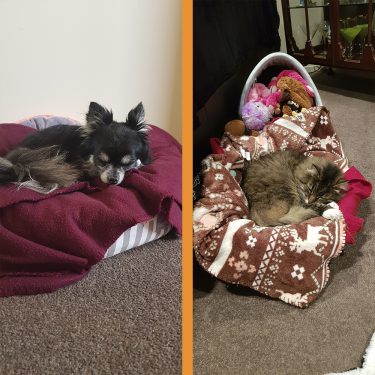 MAY 2019
Meka and Bam
Melbourne to Invercargill, New Zealand
Hi Biljana,   Thank you so much for the safe, smooth and easy journey home for my babies Meka and Bam.    They arrived safe and sound on Wednesday night and are settling in well! Meka has been fine, like nothing happened for her, she's home! Bam is slowly getting around in his new home, he has the spare room to himself to settle in as he has another cat 'Snooks' to adjust to!    Once again, thank you heaps! I have also attached some pictures!!!!   Jess Anderson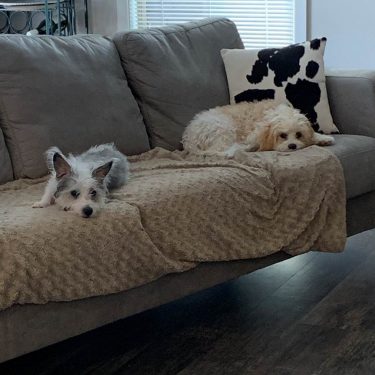 MAY 2019
Alfi
Canberra to Napier, New Zealand
Hi Jasmine & Rachael, Thank you so much for transporting Alfi from Canberra to Napier. He arrived last night and has settled in very quickly with his new housemates Bailey ( pictured below) and Brandy. Coming from Canberra Alfi hasn't seen a lot of the beach so he enjoyed the Napier waterfront on a big walk this morning. Very impressed with the service received by Jetpets. Many thanks Anouschka x
Setting the highest standards of care
Jetpets Melbourne has become the first pet transport company in the Asia Pacific Region to be awarded The Centre of Excellence for Live Animals Logistics (CEIV) Certification, and is one of only five companies in the world to have received the honour.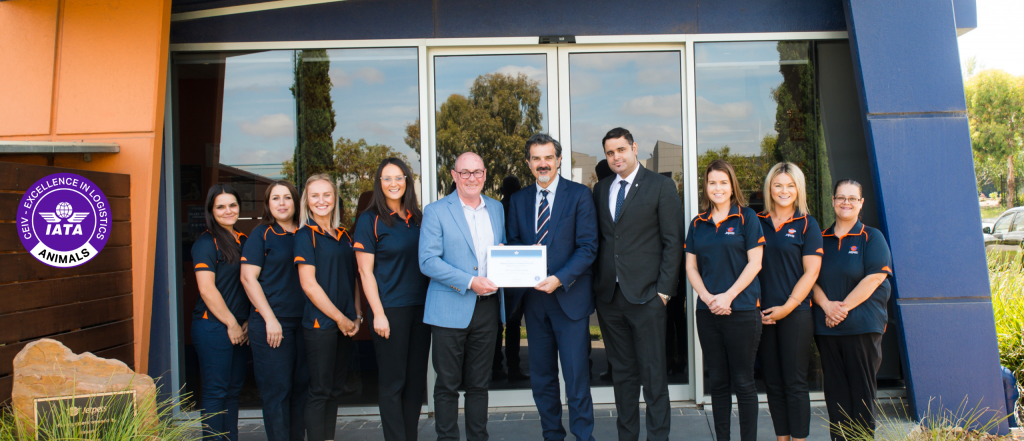 "Jetpets customers can be confident that their precious animals are traveling in safe and healthy conditions" – Glyn Hughes, IATA Global Head of Cargo
Mark & Mya's Jetpets Experience
Our team can manage every aspect of your pet's travel to New Zealand
Our Pet Travel Consultants:
Find out all about your pet and their personality, any special requirements and travel history. They are all treated as VIPs – very important pets!
Provide expert advice on preparing and bringing pets to New Zealand quarantine and customs requirements
Decide on the best sized travel crate to ensure your pet travels comfortably, including a stay dry fleece mat
Arrange for your pet's travel crate to be delivered to your home prior to your relocation
Book your pet on the most direct flight to New Zealand
Arrange a comfort stop along the way
Can arrange door-to-door pet transport service
Prepare your pet's personalised itinerary
Our Resident Vets:
Are experts in international pet transport and can provide dogs and cats with all the correct treatments they need to travel to New Zealand
Will ensure all documents and treatments for overseas travel are done accurately to ensure a smooth relocation
Can be arranged to visit you at home (state dependent)
Will give your pet a health check at our Jetpets Transit Lounge prior to their flight
Our Pet Handlers:
Can come to your house to personally and professionally fit your pet to the perfect sized crate (in metropolitan areas) prior to your pet's travel to New Zealand
Will take care of your pet on the day of travel, giving them plenty of love, attention and walks
Check your pet in for their flight at the airport, ensuring they have been to the toilet and have plenty of water available
Will provide updates on your pet, including in the lead up to flights
Our Pet Transit Lounges:
Jetpets Transit Lounges allow for priority pet check in
Are conveniently located near major airports to save you the hassle of airport traffic and parking at the freight department
Your pet will be able to have a stretch and relax out of their travel crate before and/or after their flight to New Zealand
Provide peace of mind knowing that our pet handlers will take care of your pet if their flight is delayed or cancelled
Our resident vets are located at our pet transit lounges
Did you know?
The captain of the aircraft is aware that your loved one is on board their flight
The captain will set the temperature to approx. 18 degrees Celsius so that the animals are comfortable
The pets' cabin is dimly lit so that your loved one can see what is going on around them
What we feel and hear in the cabin of the plane is the same as what animals experience (except in a travel crate they have much more leg room than us!)
Behind the Scenes at the Airport
Gallery
---
FAQs – International Pet Transport to NZ
Q: Can I take my dog to NZ from Australia?
Yes, you can! Provided your furbaby meets the specific health standards and import eligibility requirements. Our team has headquarters in both Australia and New Zealand, so we can help you ensure all the required documentation, vetwork, tests and treatments are completed for a smooth relocation. You rely on Jetpets to make the whole process easy and stress-free for you and your dog.
Q: How much does it cost to take your pet to New Zealand?
There are many factors that go into pet transport prices, including flight routes and destinations, size and weight of your pet, level of service provided and more. With Jetpets, you can rest assured that our quotes can be made all-inclusive, delivering a boutique experience for you and your pet – no hidden costs or surprises. We follow strict internal and external policies to ensure your pet's comfort and safety during travel, so our pet transport prices already include full-service provisions such as organising comfort stops for your pet along their journey and collecting your pet from the airport should there by a flight delay or cancellation. Your Jetpets pet travel consultant will talk you through all the available options, as well as provide you with a customised itinerary and quotation for your pet's travel to New Zealand.
Q: How long do dogs stay in quarantine in New Zealand?
Dogs coming from Australia or Norfolk Island don't need to be quarantined. Dogs arriving from all other countries must be quarantined for at least 10 days.
Q: How long is quarantine for cats in New Zealand?
Cats coming from Australia or Norfolk Island don't need to be quarantined. Cats arriving from all other countries must be quarantined for at least 10 days.
Q: Is New Zealand rabies free?
Yes, New Zealand is a rabies-free country.
Q: What dogs are banned in NZ?
Certain breeds of dogs are not allowed to be imported to New Zealand and this includes the American pit bull terrier, Brazilian fila, dogo Argentino, Japanese tosa and Perro de Presa Canario.