International Pet Transport to New Zealand
Important Information – New Enquiries
Now that International borders are open, we are currently experiencing an unprecedented amount of enquiries. As such, we are currently NOT taking any new enquiries over the phone. We kindly ask you submit your enquiry via our online form. We appreciate your patience at this time.
Are you planning a relocation to New Zealand? We set the highest standards of care for pets travelling internationally with our in-house team of pet travel consultants, resident vets and pet handlers – no furry family member gets left behind! With a local team, we can provide a complete door-to-door pet transport service from Australia to New Zealand, covering destinations including but not limited to Auckland, Christchurch and Wellington. For a stress-free international pet travel experience to New Zealand, choose Jetpets.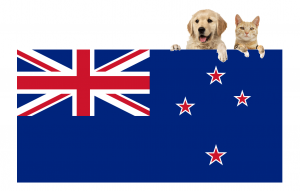 Hear More From Pet Owners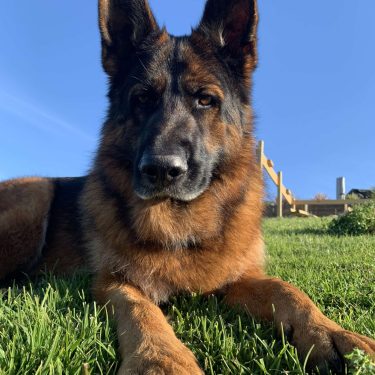 MAY 2022
Broxi
Sydney to Auckland, New Zealand
My fur baby was flown by Jetpets from Sydney to NZ and I highly recommend using their service. Great communication, great care and continual updates at both ends - Sydney and Auckland. I would not hesitate to recommend Jetpets and would use them again if I needed to, they looked after my fur baby like I would.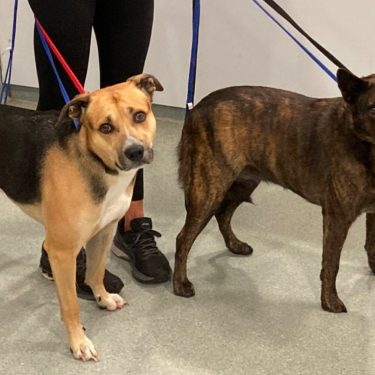 MAY 2022
Kyra & Sid
Brisbane to Auckland, New Zealand
Our fur babies flew from Brisbane to New Zealand the whole process was amazing and super easy from start to finish! Chelsea from Jetpets was great to deal with she helped with any questions and eased any concerns we had!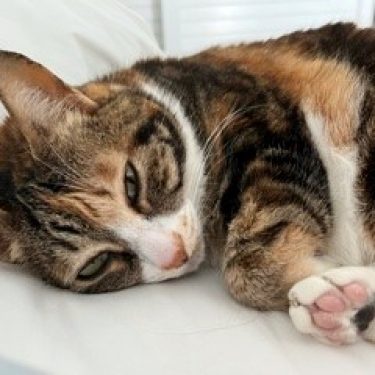 DECEMBER 2021
Kiska
Melbourne to Auckland, New Zealand
Here's my happy , relaxed kitty a few days after her journey …. Jetpets did a fantastic job from start of journey in Melbourne to delivery in Auckland. Special shout out to Dipkesh, who gave outstanding service  throughout the entire  experience during what had been a very challenging time for us all. Highly recommend Jetpets to anyone relocating their pet overseas. Kind Regards to everyone at Jetpets who helped along the way !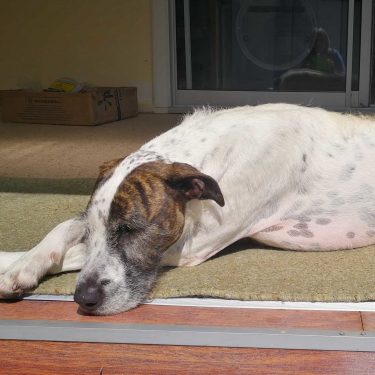 NOVEMBER 2021
Tilly
Gold Coast to Christchurch, New Zealand
We had the best experience with Jet Pets, helping us with relocation of our much loved girl Tilly from the Gold Coast to Christchurch. During covid times this was no easy feat. Danielle was excellent from beginning to end. Keeping us informed all along the way and supplying us with as much information as possible prior to Tilly going, helping us with boarding requirements while we were in quarantine and letting us know her progress. We had updates and photos and our girl arrived safely. Highly recommend Jet Pets and Thanks to all involved.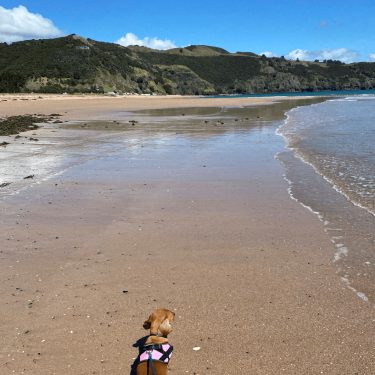 OCTOBER 2021
Pippi
Melbourne to Tauranga, New Zealand
Hey Rachael, It was such an amazing day being reunited with Pippi! There were a lot of happy tears! I've attached a few photos of Pippi's first days in NZ . We're very lucky, we have a family home at Tauranga Bay, which is a stunning place for Pippi to get settled into kiwi life. Hahah you can see she's absolutely already loving it! Thank you all SO much again!! I just can't thank you enough. Thanks again. Lucy + Pippi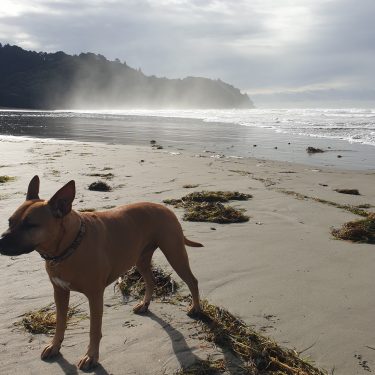 JUNE 2021
Chilli
Melbourne to Auckland, New Zealand
Dipkesh you absolute legend. I am so grateful for your service and for you calm and kind energy throughout the entire process. This may have been one of the most anxiety inducing experiences ever and you absolutely delivered on support, professionalism and integrity. Chilli arrived looking well and surprisingly calm and from start to finish I felt she was being looked after with love. Thank you so much Dipkesh and team.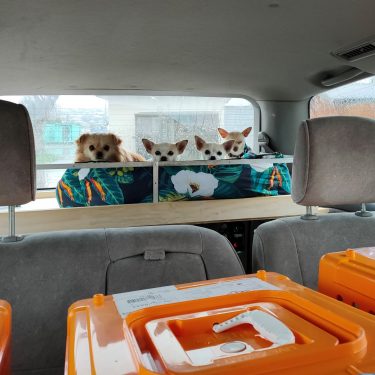 JUNE 2021
Chihuahuas
Perth to Christchurch, New Zealand
Rachael thank you so much. you were fantastic and outstanding. Couldn't have had a nicer person to looking after my dogs.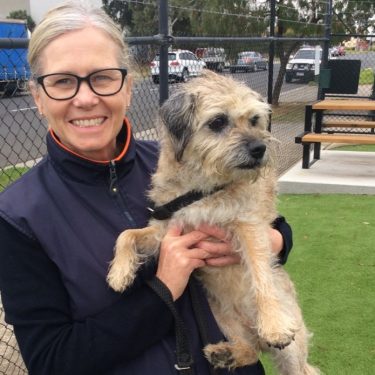 APRIL 2021
Gracie
Melbourne to Auckland, New Zealand
Jetpets were amazing in getting our beautiful pet clan from Melbourne to Auckland. No hassels, everything explained clearly, no stress (well no additional stress that is to an overseas move!) Gracie our border terrier and our four cats have all settled in well in their new home and we couldn't be happier. Thanks a million Jetpets!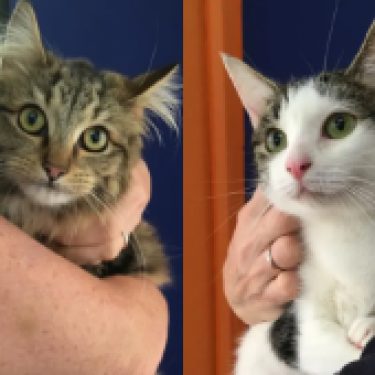 MARCH 2020
Possum & Delilah
Melbourne to Auckland, New Zealand
My experience with Jetpets was amazing. I dealt with Kate Bradley she made the whole process stress free, she answered my thousands of questions and assured me my two furr babies would be okay. The portal was really easy to use and a great tool to track what needed to be done before their flight. The mobile vet that came to our apartment was very thorough and quick. The pick up service was amazing and made everything so easy. I even received photo updates of the kitties before their flight. Our cats arrived safely and are now enjoying their lives in NZ. Thank you to Kate and the team at Jetpets!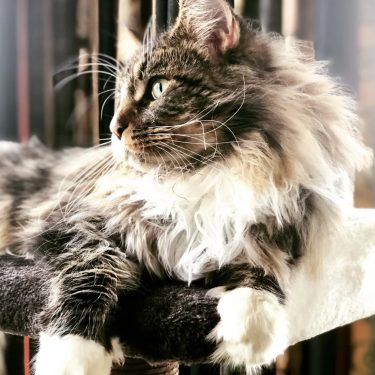 MARCH 2020
Niko
Brisbane to Christchurch, New Zealand
We received updates every step of the way when we moved our cat from Australia to new Zealand. Everything was very well organised and we have Niko back with us. He has been looked after very well during his travels and has settled exceptionally well in his new house and country. Very happy!
How Our Pet Transport Services To New Zealand Work
From organising flight dates, to booking in vaccinations and preflight vet requirements, our specialist team works with you to ensure your pet is covered and fit for their upcoming flight. All our team know the ins and outs about New Zealand specific quarantine rules, and will provide advice and take care of additional quarantine requirements in the lead up to your pet's travel date.
Trusted By The International Industry's Best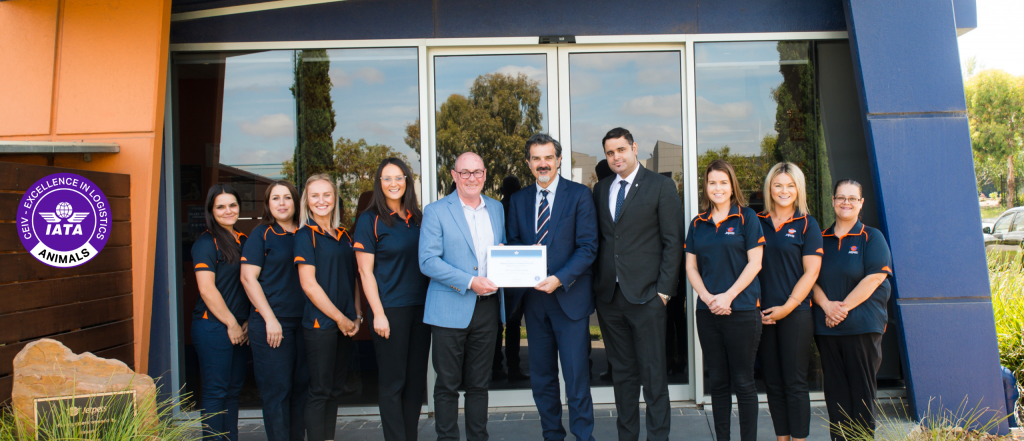 Jetpets Melbourne has become the first pet transport company in the Asia Pacific Region to be awarded The Centre of Excellence for Live Animals Logistics (CEIV) Certification, and is one of only five companies in the world to have received the honour. "Jetpets customers can be confident that their precious animals are traveling in safe and healthy conditions" – Glyn Hughes, IATA Global Head of Cargo
How We Can Help With Your International Pet Transport Needs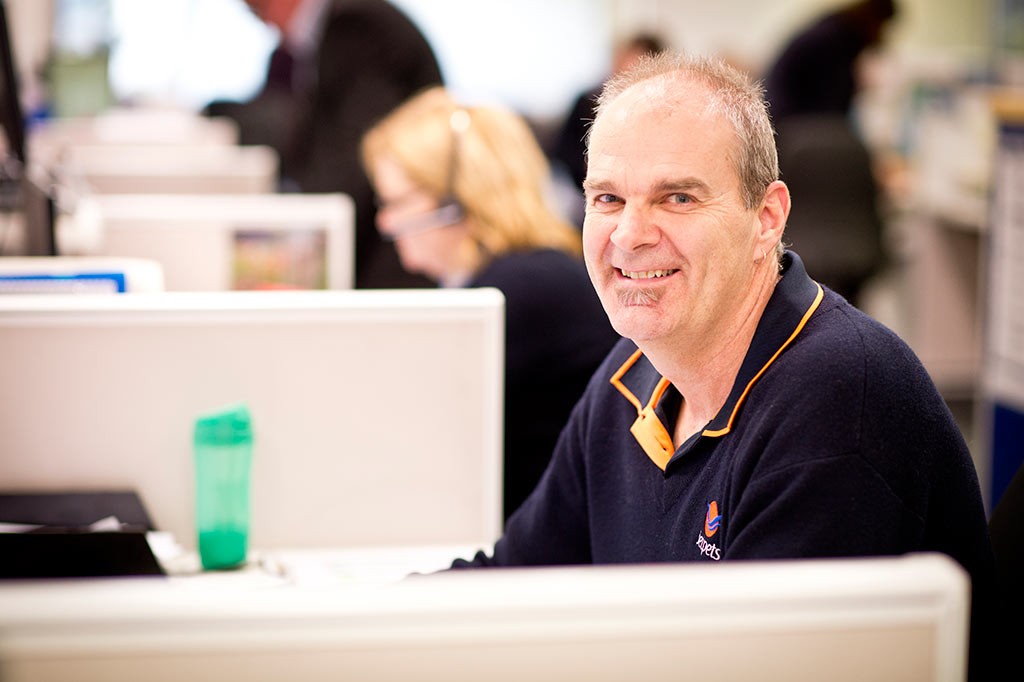 Our International Pet Travel Consultants:
Learn all about your very important pet (VIP)
Prepare your pet's personalised itinerary
Provide expert advice on preparing and bringing pets to New Zealand quarantine and customs requirements
Advise on choosing the best airline-approved travel crate (which can be delivered in advanced before your travel date)
Book your pet on the most direct flight to New Zealand
Arrange for a comfort stop before the flight
Can arrange a door-to-door pet transport service, from your home in Australia to your new residence in New Zealand
Contactable via our 24-hour customer service line should any concerns or questions arise.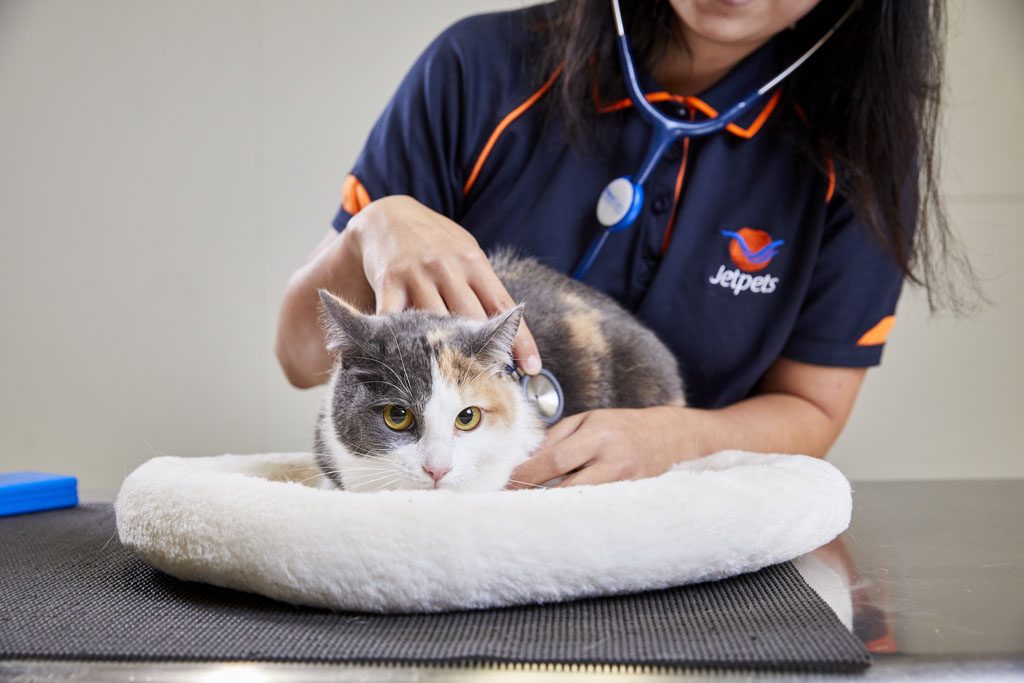 Resident Vets & Transit Lounges For Support Each Step Of The Way
Our resident vets can provide dogs and cats with all the correct treatments they need to travel to New Zealand
We provide all pets with required treatments before travel
All vaccination and treatment records are completed by our team
We can also arrange at home checkups as required
All pets will have a pet health check at our transit lounge prior to their flight

Experienced Pet Handlers & Airport Staff Throughout Their Journey
Our pet handlers can personally come to your house and professionally fit your pet to the perfect sized crate (in metropolitan areas) prior to your pet's trip
We will check your pet in for their flight at the airport, ensuring they have been to the toilet and have plenty of water available for a comfortable flight
Our team will also provide pet updates to keep you informed how their journey is progressing.
What Happens At The Airport?
The captain of the aircraft is aware that your loved one is on board their flight
The captain will set the temperature to approx. 18 degrees Celsius so that the animals are comfortable
The cabin is dimly lit so that your loved one can see what is going on around them
What we feel and hear in the cabin of the plane is the same as what animals experience (except in a travel crate they have much more legroom than us!).
---
Frequently Asked Questions About International Pet Transport to New Zealand
Q: Can I Take My Dog To NZ From Australia?
Yes, you can! Provided your furbaby meets the specific health standards and import eligibility requirements. Our team has headquarters in both Australia and New Zealand, so we can help you ensure all the required documentation, vetwork, tests and treatments are completed for a smooth relocation. You rely on Jetpets to make the whole process easy and stress-free for you and your dog.
Q: How Much Does It Cost To Take Your Pet To New Zealand?
There are many factors that go into pet transport prices, including flight routes and destinations, size and weight of your pet, level of service provided and more. Our quotes can be made all-inclusive, delivering a boutique experience for you and your pet – no hidden costs or surprises.
Q: How Long Do Dogs and Cats Stay In Quarantine In New Zealand?
Dogs coming from Australia or Norfolk Island don't need to be quarantined. Dogs arriving from all other countries must be quarantined for a minimum of 10 days.
Q: Is New Zealand Rabies Free?
Yes, New Zealand is a rabies-free country.
Q: What Dogs Are Banned In NZ?
Certain breeds of dogs are not allowed to be imported to New Zealand and this includes the American pit bull terrier, Brazilian Fila, Dogo Argentino, Japanese Tosa and Perro de Presa Canario.
Q: What Happens When My Pet Arrives In New Zealand?
Once the plane has landed, pets are always the first to be taken off the plane and into a secured and comfortable waiting area. Each arrival airport procedure is different so your Jetpets Pet Travel Consultant will have all of this outlined in the travel itinerary that is personalised for your pet.