Zoo Animal Transport
At Jetpets we love taking care of all animals large and small, exotic and native! Our dedicated Zoo Consultants are specialists in interstate, overseas and worldwide travel for zoo animals. They can make everything simple and straight forward for you. We are also proud members of the Zoo Aquarium Association of Australia.

Check out our latest SEA Life Move
Jetpets is excited to share the wonderful and heart-warming news that the incredibly rare, critically endangered, adult male hawksbill turtle has now arrived at his new home at SEA Life Sunshine Coast.  Read our full story!
How we can help with your zoo animal/s travel requirements
Offer speedy and expert travel advice and assistance, looking after all aspects of the animals move
Will arrange a tailored travel itinerary
Will arrange travel on the most direct route to the destination, including booking road transport and/or freighter services (larger aircrafts)
Will arrange custom built travel crates for any animal, large or small
Will arrange transportation for all aquatic animals including fish that require tanks with oxygenated water
Our Jetpets Resident Vets will discuss specific entry requirements for any country worldwide, including vet work, customs and quarantine regulations
Provide a door-to-door service for Zoo & Exotic Animals, anywhere in the world.
Proudly Partnering with Zoos Victoria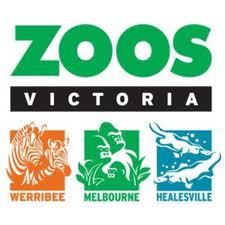 "Jetpets has been helping Zoos Victoria with the safe transport of wildlife for over 10 years. We have great trust in their team of expert animal handlers to work closely with us and capably manage the shipping of wildlife of varying shapes, sizes and special requirements between our Zoos and also across the globe." – Dr. Jenny Gray, CEO of Zoos Victoria
---
Did you know in recent times..
We transported Satu, the Sumatran Tiger, from Queensland to Ballarat Wildlife Park
We helped Save the Bilby fund to transport their bilbies as part of their important breeding program
We took care of Tenzing, the red panda, during his transfer from Hamilton Zoo to Tasmania Zoo
We looked after Kamina, a 20 month old Pygmy Hippo, as she travelled from Sydney to Darling Downs Zoo in Brisbane
We transported Maxi, a male Australian Sea Lion, from Sydney Airport to Sea World on the Gold Coast
We took care of two lionesses' travels from Taronga Western Plains Zoo in Dubbo to Perth Zoo
We moved a group of Blackbuck antelopes from Altina Wildlife Park to their new home in New Zealand
We transported two Lions all the way from Denmark to Australia
We also transported Otana the Gorilla to Melbourne Zoo
We transported Polo, the Lemur in search of love from Perth to Canberra
We arranged VIP flights for Koalas who travelled to their new home in Japan
We transported the world's most endangered crocodiles for a breeding program
Jetpets – The Zoo Animals we Move
Gallery