Jetpets Pet Transit Lounge Facilities
For over 30 years, we have been the trusted provider in transporting beloved pets of all types, ensuring the highest levels of care, comfort and handling are provided every time.  Our state of the art Jetpets Transit Lounges are the centre point for your pets journey and are specifically built to ensure your pets are in a comfortable and safe environment when transiting to their new destination.  Located Australia-wide and conveniently located near major airports, our Pet Transit Lounges facilitate overnight accommodation/boarding for pet's who have early bird or late night flights, require Vet and Health Clearance checks by our Jetpets Vets and a comfort stop so your pet can relax and stretch their legs before their flight.
Jetpets Pet Handlers & Vets
The Jetpets team of accredited Vets and Pet Handlers are highly experienced and have certifications ranging from Animal Handling to Vet Nursing, Animal Psychology and Pet Behaviour.  As a team, they are responsible for the safety and well-being of your pet before their flight, whether that be through transport or health check-ups.  Based at our Transit Lounge locations in Melbourne, Brisbane, Sydney and Perth, the Veterinary team will assist with all pre-flight documentation and perform health checks for international departures. Our Jetpets Pet Handlers can do everything from picking up your pet from home directly, taking your pet for a quick walk where necessary to coordinating drop-off's at the airport with all your pet's flight details in check ready for the airline's staff.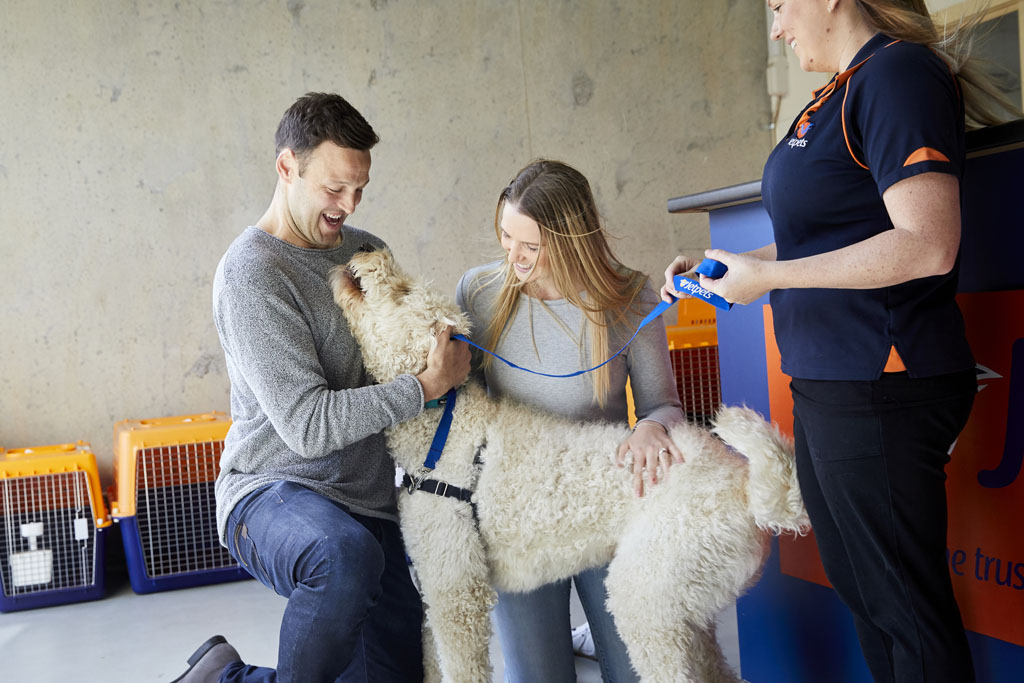 What are the Benefits of Jetpets Transit Lounges?
Our Pet Transit Lounges provide a relaxing environment for your pet prior to their flight.  Our Pet Handling team can collect your pet from your home or you can visit our Transit Lounges to drop your pet off personally.  Animal welfare is our number one priority so ensuring your pet is fit for travel is most important.  If your pet is travelling through any one of our Transit Lounges they have the luxury of:
Enjoying the comfort of our Transit Lounges and the opportunity to relax and stretch their legs prior to travel
A Plan B option for flight delays or cancellations, where possible, pets are brought back to the Transit Lounge where they are given an opportunity to relax outside of their travel crates*
The option for over night accommodation/boarding for pet's who have early bird or late night flights
Being conveniently located near all major airports
All the love and care from our Transit Lounge Veterinary and Pet Handlers staff
*Applicable for flight delays of more than 3 hours in major airports Melbourne, Sydney, Brisbane and Perth.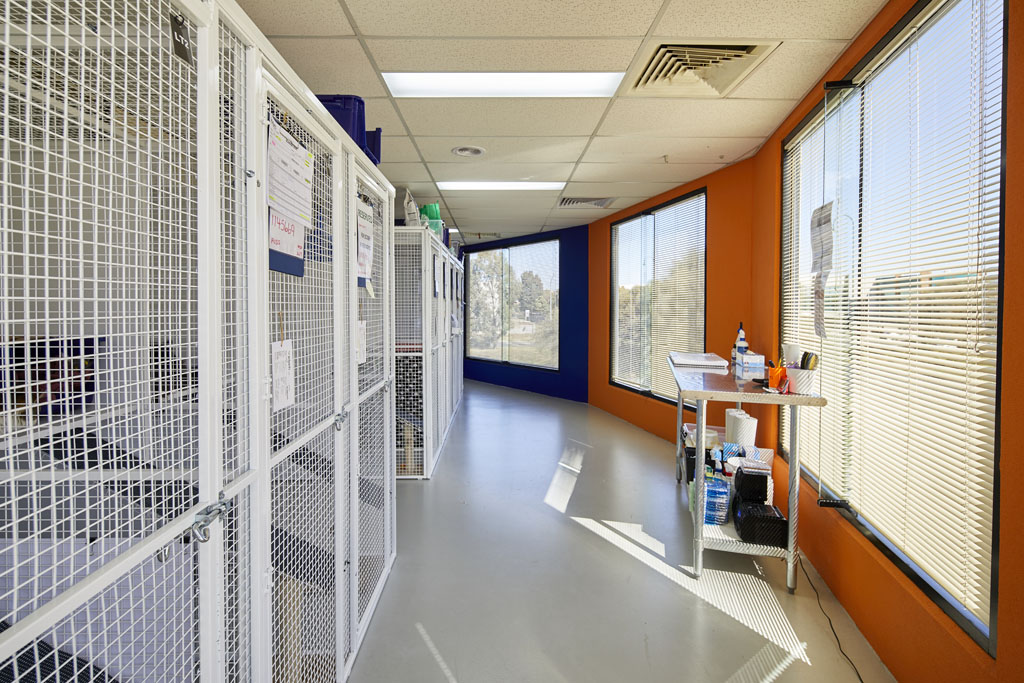 The Luxury of a Comfort Stop for Your Pet
As part of your pet's customised itinerary, you might see that we have included a Comfort Stop. This could be because your pet may have more than one flight to catch with a period of time in between arriving to their final destination. When entrusting Jetpets with your fur-baby, you have peace of mind that your pet where possible will enjoy time out of their crate to walk around, stretch their legs and enjoy a short break whilst in transit.  All of our Transit Lounges are equipped with short term boarding/accommodation facilities to house your pet on their short or long term comfort stop depending on your itinerary.
Need More Pet Accommodation/Boarding?
Jetpets can also arrange pet accommodation/boarding if you need extra time to settle into your home or if there's been a change in your travel schedule.  We have a list of creditable partners who provide the upmost care for Jetpets family pets.  Our Pet Handlers can arrange checking in your pet on your behalf and also collecting them so you can reunite back in the comfort of our Transit Lounges.
Locations: