Jetpets Airline-Approved Pet Travel Crates
Our Jetpets pet travel crates are all airline approved and provide the most comfortable and safe travel journey for your pet. Whether you need a crate for interstate or international pet transport, our friendly consultants can professionally select the correct size travel crate for your pet. We also have a world first, specifically designed travel crate for cats with an inbuilt litter tray. Our PP60C is a first-class ticket for any feline traveller, and is exclusive to Jetpets.
PP60C Pet Carrier
Suitable Crates For Pet Travel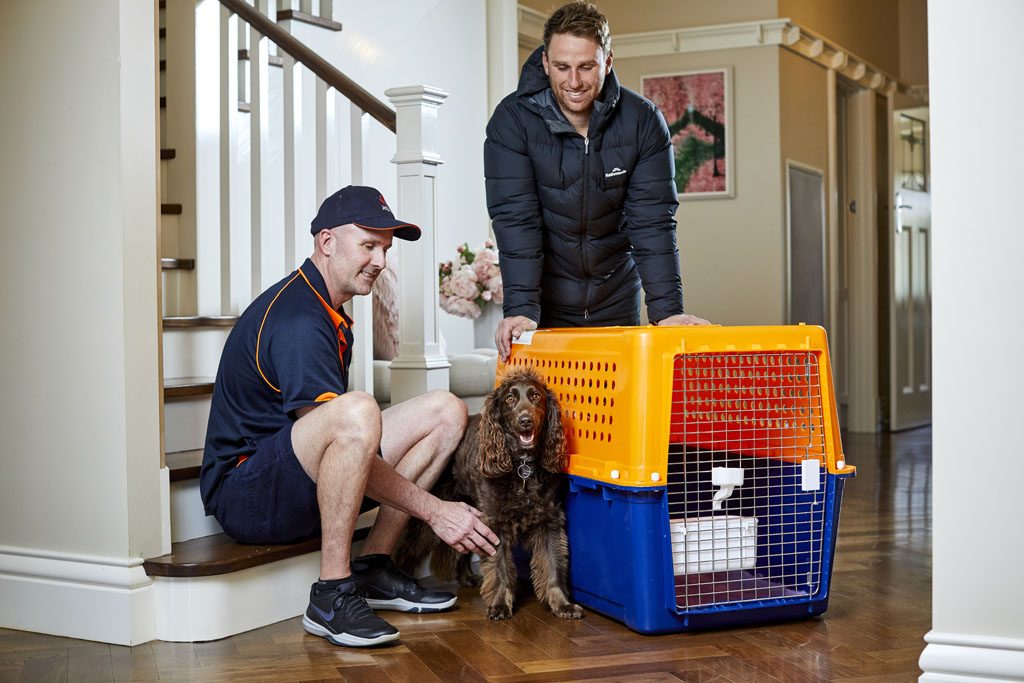 The airlines are very strict when deciding what crates are airline approved. So you may ask yourself, how do I know if my crate is airline approved? Some important factors to consider include:
Size Of The Crate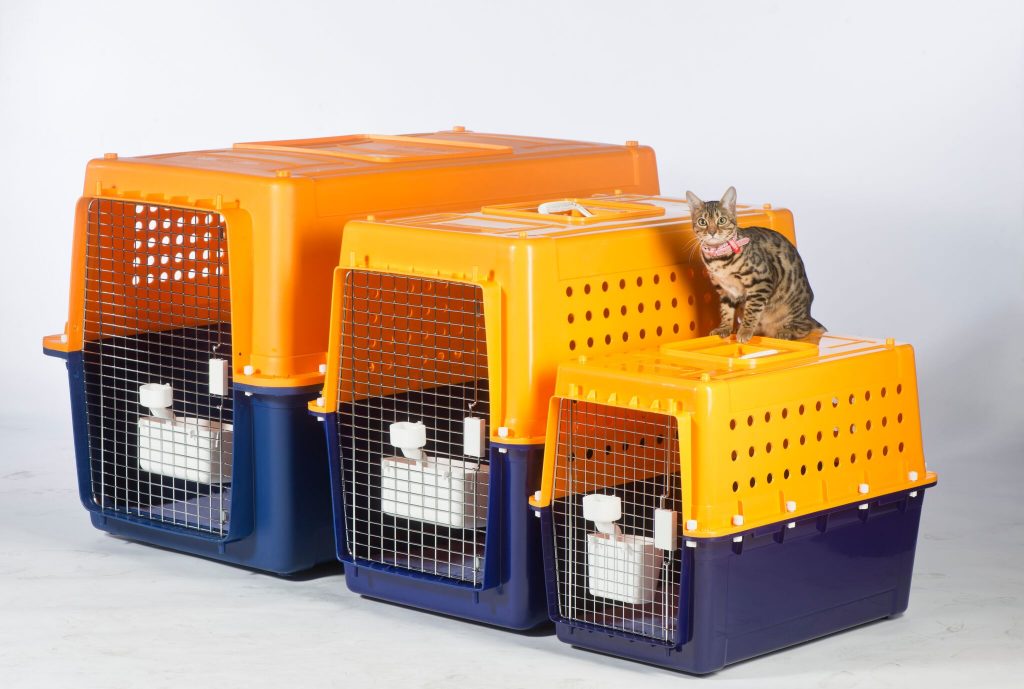 It is critical for your pet's well-being if they are travelling to be fitted to the most appropriate travel crate for their journey. Pets need to be comfortable for their journey and there are some important factors your personal pet travel consultant takes into account when allocating a particular crate size to your pet.
All crates must have enough room for your pet to:
Stand up without hitting their head
Turn around easily
Lay down with paws stretched in front, keeping in mind they have water bowls added to the front gate of their crate
Crates must be made of solid plastic or wood according to Australian International standards
Any crates found to be of flimsy nature, in disrepair or not enough room for the animal as per the requirements below can and will be rejected by the airline.
Plastic IATA-Approved Crate Check List
Below is a checklist our specialist team have put together, to ensure your pets crate is suitable for travel.
Approved
✓ Plastic top and base
✓ Ventilation holes can be round or metal grill (not slats)
✓ Ventilation holes must be small enough to prevent escape or injury
✓ Squeeze or turning locking mechanism
✓ Wire front door
✓ Minimum 4 metal bolts to connect top to bottom
Not Approved
X Sliding latch or plastic clips for locking is not acceptable
X Plastic clips or levers to connect top to bottom is not acceptable
Wooden IATA-Approved Crate Check List
Approved
✓ Must have panels 12mm thick
✓ Wood must be treated with the approved stamping present
✓ Double wire meshing on door
✓ Proper bolted locks
✓ Inside crate must be leak-proof (inside floor wall to floor sealed by silicon)
✓ Spacer bars on sides no less than 25mm thick
✓ Lifting handles at each end and reinforced metal strapping for larger crates
Not Approved
X Many wooden crates from the UK and NZ do not meet the Australian
standards for export
X Thin plywood crates will not be approved for travel unless they are
modified to meet requirements
X Dirty or stained crates are not approved
More Information About Pet Travel Crates
If you are looking for more information and assistance with choosing the correct travel crate for your pet please get in touch with our support team at info@jetpets.com.au.