This year we helped move all creatures great and small, to and from Zoo's Victoria!
From lions to lemurs, zebras to penguins – and everything in between!
Some of our 'Happy (Zoo) Travellers' this year included Nairibi and Nilo the lions who travelled from Denmark to their new home at Werribee Zoo, Kwasi the zebra who came to Melbourne Zoo from Hamilton Zoo in New Zealand and Feisty the seal, who arrived at Melbourne Zoo from Seaworld on the Gold Coast.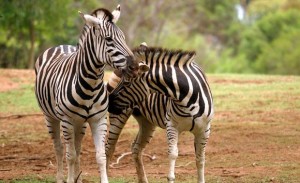 (You may remember Feisty's story from earlier this year, click here to read more about her journey.)
We love working with Zoo's Victoria and look forward to taking you behind the scenes of some exciting zoo moves in 2015 – stay tuned!
In the meantime, check out some of our 'Happy (Zoo) Travellers' from 2014 in our short video below.
To learn more about Zoo's Victoria, or to plan your visit to see some of these gorgeous animals, click here: www.zoo.org.au