Here at Jetpets we come in contact with the world's most loveable and cuddliest pets but every now and then we get to brush shoulders with the rich and famous…well with their pets at least. Here are a few of our celebrity travellers.
Orlando Bloom- Hollywood Leading Man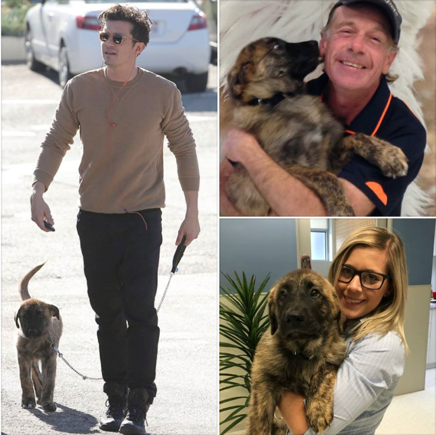 Orlando Bloom might be famous for his portrayals of arrow firing elven warrior Legolas and swashbuckling privateer Will Turner in Hollywood blockbuster films, but on his day off he is just a father who enjoys spending time with his children and his pets.
In 2016 Jetpets assisted Orlando Bloom to transport a surprise gift for his son Flynn Bloom, a new male Sarplaninac puppy called "Junior". Orlando purchased the traditional livestock guardian breed in Melbourne and Jetpets transported him all the way to the door at his Beverly Hills mansion in Los Angeles. Our team at Jetpets was on hand to witness as Flynn met his new best friend Junior.
Havanna Brown- DJ and Recording artist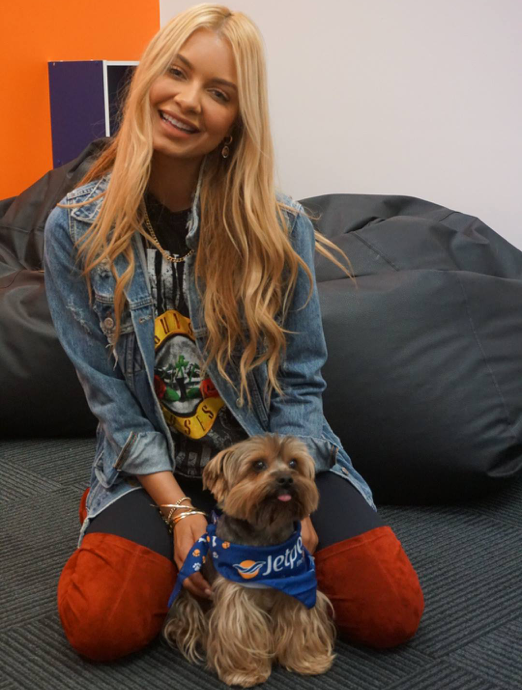 Melbourne born Havana Brown started her career by DJing at local Melbourne venues until she was signed by Island records in 2008 and after supporting industry big names such as Rhianna, Britney Spears and The Pussycat Dolls she carved a name for herself in the Australian entertainment industry.
Jetpets was entrusted with the transportation of Havana's pride and joy "Ba Bing" who travelled with us from Los Angeles to Melbourne. Havana came to the Jetpets transit lounge in Melbourne to be reunited with her handsome boy earlier this year and it was smiles all round.
Ellie Gonsalves- International Model and Actress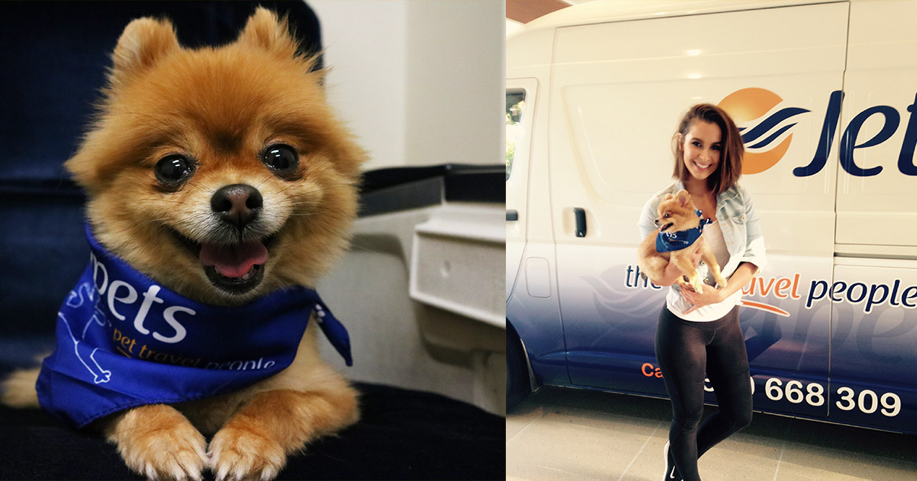 You may remember a few months ago Jetpets transported "Pom Pom Daisy" the Pomeranian puppy who belongs to Brisbane bombshell Ellie Gonsalves. Ellie who has made a career as a professional model, actress and fitness guru has starred in Super Bowl commercials and magazine shoots all over the world.
Ellie's equally photogenic puppy Pom Pom Daisy was so smiley and well behaved during his trip with us from Los Angeles to Melbourne and then on to Brisbane to be reunited with Ellie. Ellie was so thrilled with Jetpets level of care and customer service she posted to her 1.6 Million followers on Instagram about us, which made us blush…just a little bit.
Jetpets are proud to be the animal transport choice for celebrities the world over and while the animal transport industry might not be the most dazzling industry in the world, it could be the cutest…and that's just fine by us.