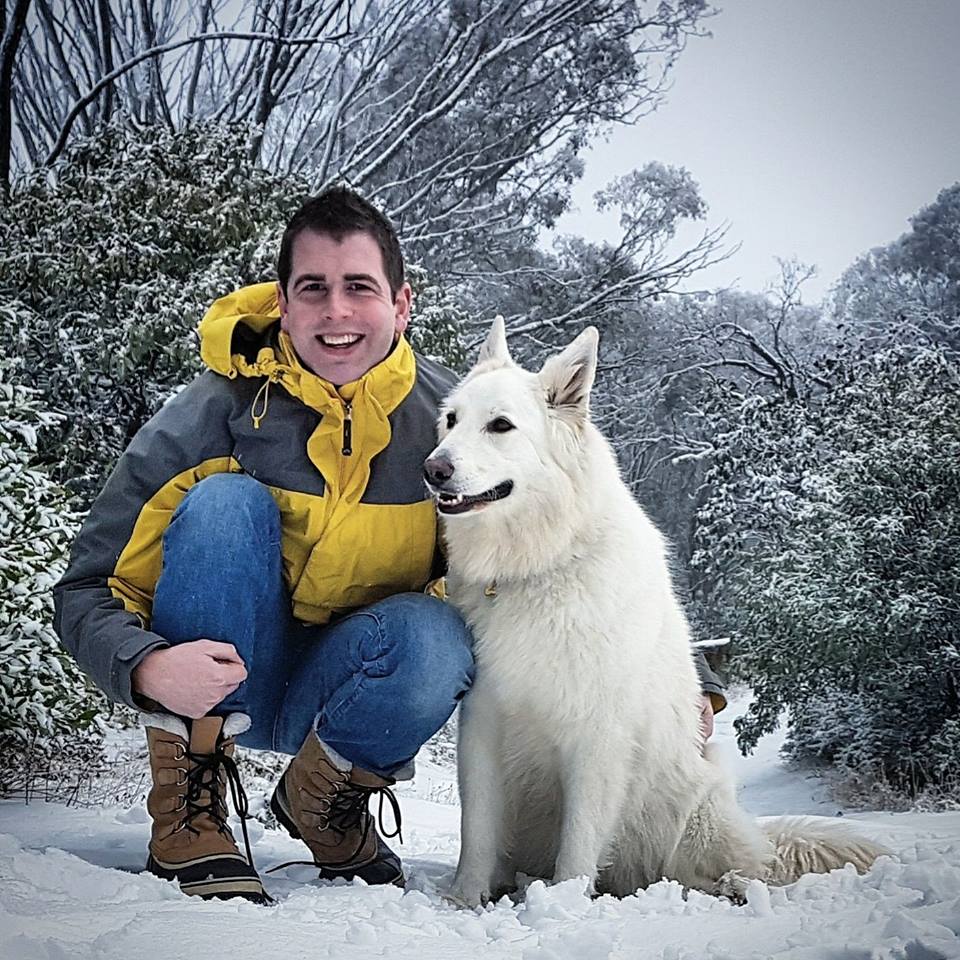 What's more amazing than travelling the world with your best friend? Travelling the world with your best friend, who also happens to be your dog! That's exactly what adventure seekers Mark and his white Shepard Mya are doing with the help of Jetpets.
Mark's love of the outdoors grew from a strong influence from his grandfather at an early age and when Mark received Mya at the age of 8 weeks old they immediately formed an inseparable bond.
Mya quickly became right at home joining Mark on his many outdoors adventures snowboarding, skiing and mountain biking; running alongside Mark as he traversed the unique landscapes of Australia.
As many adventure seekers do, Mark began to look for his next adventure but couldn't stand the idea of leaving his best friend behind.
"I chose to get her, I chose to make her my family so I'm responsible for her and it wouldn't be responsible of me to leave her behind", said Mark.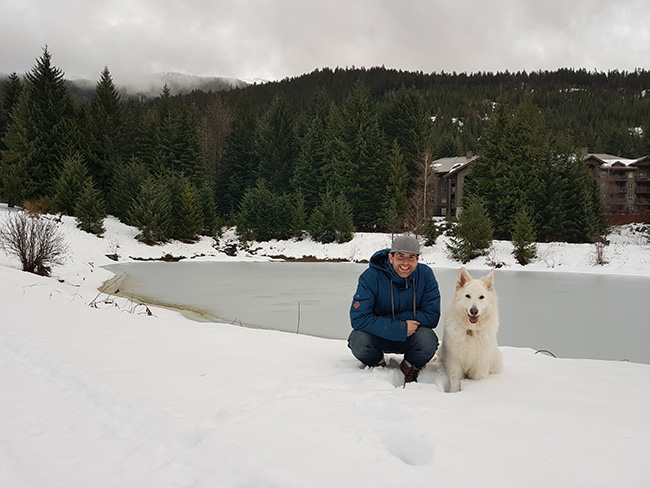 Inspired by the likes of Kelly Lund and Loki the wolf dog, Mark wanted to undertake a lengthy trip travelling through Canada and America and share the experience on social media with those who dreamed of one day doing the same.
Mark contacted Jetpets in July with the hope of arranging pet travel for Mya, which we were only too happy to assist with. Mark was delighted to receive his pet travel crate months before he was due to depart, which gave Mya plenty of time to become familiar and comfortable with the crate for her long-distance pet transport.
Mark and Mya even came to visit us here at our Melbourne head office before they left to meet with our staff and finalise some details with his pet travel consultant.
Arriving safe and sound in Vancouver in mid-November, the pair have set off on the first leg of their journey where they will spend the first 3 months traversing some of Canada's most beautiful snow-capped landscapes.
With Mya travelling alongside Mark as he skis and boards his way across the snow, Mya had to be fitted for special doggy snow shoes to ensure she didn't sink down too far in the heavy snow. While their adventure is only in it's early stages the dynamic duo is already capturing the imagination of adventure seekers all over the globe, with well wishes pouring in to their social media pages on a daily basis.
Mark and Mya even attracted the attention of the local newspaper with their inspiring story last week, as they continue to inform the public on the benefits of pet travel.
Jetpets would like to wish Mark and Mya the very best as they share the adventure of a lifetime and we will continue to bring you exclusive updates as they continue their amazing journey across Canada's most picturesque country side.
If you would like to keep up with Mark and Mya's adventures on social media you can follow their accounts on Facebook here and Instagram here