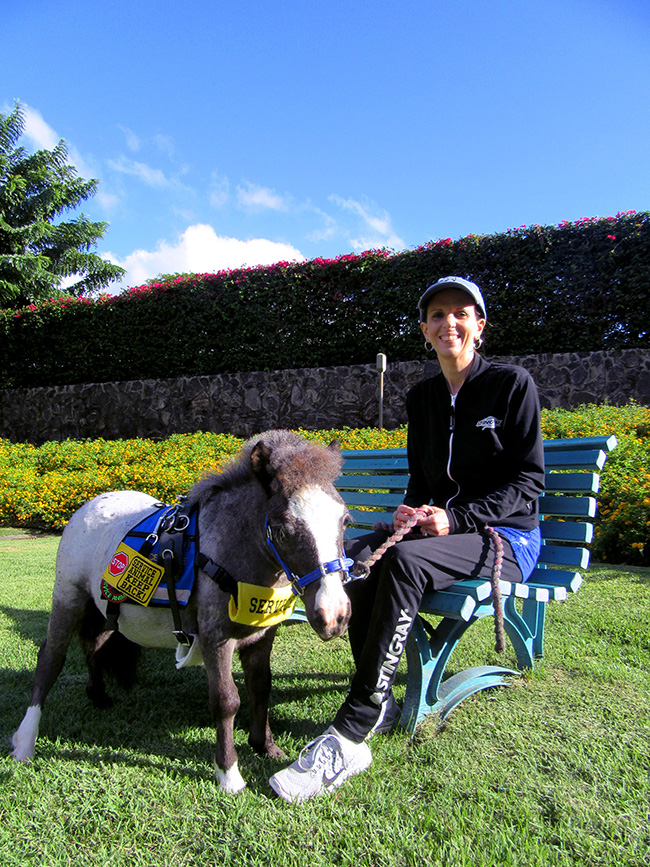 You may remember back in July earlier this year, Jetpets and Pet Express had the pleasure of assisting a special little horse to fly from the windy city of Chicago to the beautiful beaches of Maui in Hawaii.
Little Sprinter's owner Christine Higgins was so thankful for the wonderful service and care given to her new companion that she reached out to us personally to thank us for our involvement.
"My little guy arrived in wonderful condition. His eyes were bright and he was relaxed and calm. The trip couldn't have gone any better!", said Christine.
Pet Express's Adrienne communicated with Christine throughout the travel process even getting him out of his custom built  travel crate and taking him for a walk during his time at our San Francisco transit lounge.
You see Sprinter wasn't just any miniature horse, Sprinter was purchased by Christine to become a "service horse". Christine had earlier been diagnosed with Ankylosing Spondylitis, a form of arthritis that primarily affects the spine and joints causing inflammation that can lead to severe and chronic pain. In addition to this Christine was also diagnosed with Lupus, which affects the immune system, forcing the bodies immune system to mistakenly attack healthy tissue.
These two conditions, combined with other significant ailments, resulted in Christine having to reduce the physical intensity of her day to day life. Christine knew that she would need some assistance to keep mobile and a companion to keep a positive attitude through this considerable life challenge.
Little Sprinter began his service horse training immediately with the aim being that he could provide support to Christine when she travelled to the shops, attended doctors' appointments and extra stability around the home. Jetpets have kept in close contact with Christine and recently Christine expressed a concern that Little Sprinter was having trouble keeping his balance on the hard wood floors inside her home and asked if it was possible for us to assist.
Jetpets committed to help Christine and Little Sprinter by sponsoring special rubber shoes for Sprinter to wear which would allow him extra grip while indoors and provide better stability to Christine.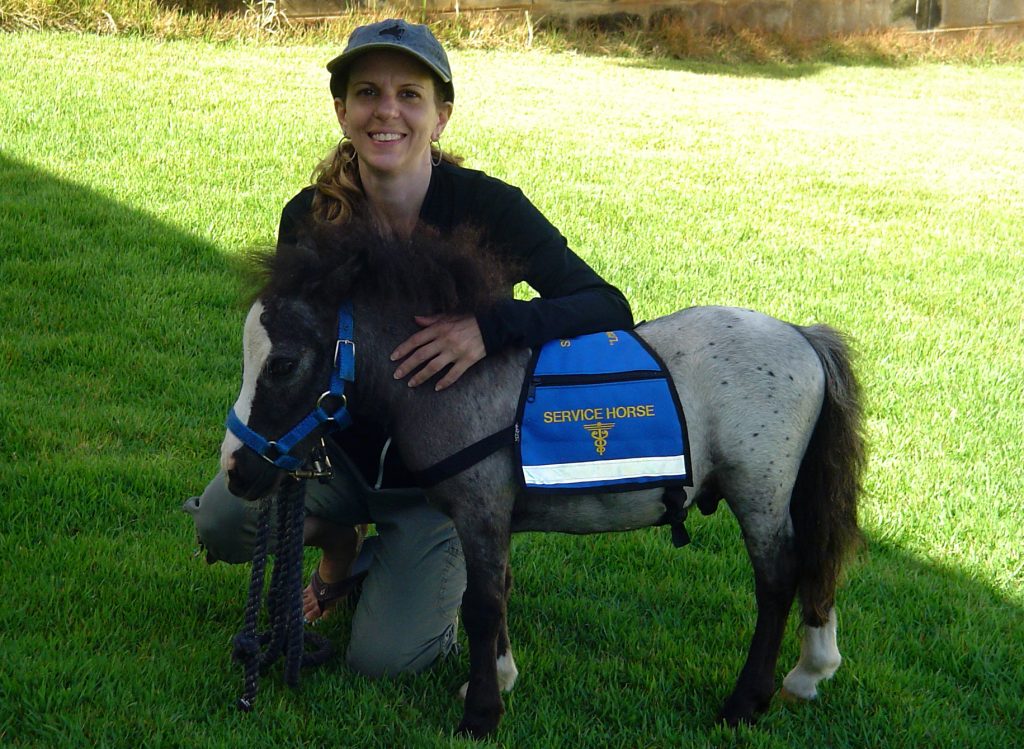 While Sprinter will no doubt improve the quality of life for Christine's whole family, Christine wishes to share Sprinters inspirational story with others.
"He loads up in the back of my SUV with a ramp. It is my goal to visit nursing homes and hospitals with Sprinter as a therapy horse. I know he will provide so much joy and so many smiles to people struggling like I am", said Christine.
While Sprinter has his work cut out for him assisting Christine and her family and his local community, it's not all work for the miniature horse. Sprinter gets plenty of time to play in the small paddock next to Christine's house. His playful personality coming through when playing with his favourite toy, a red yoga ball, which he pushes around the paddock, leaning on it until he falls over only to get up and do it all over again.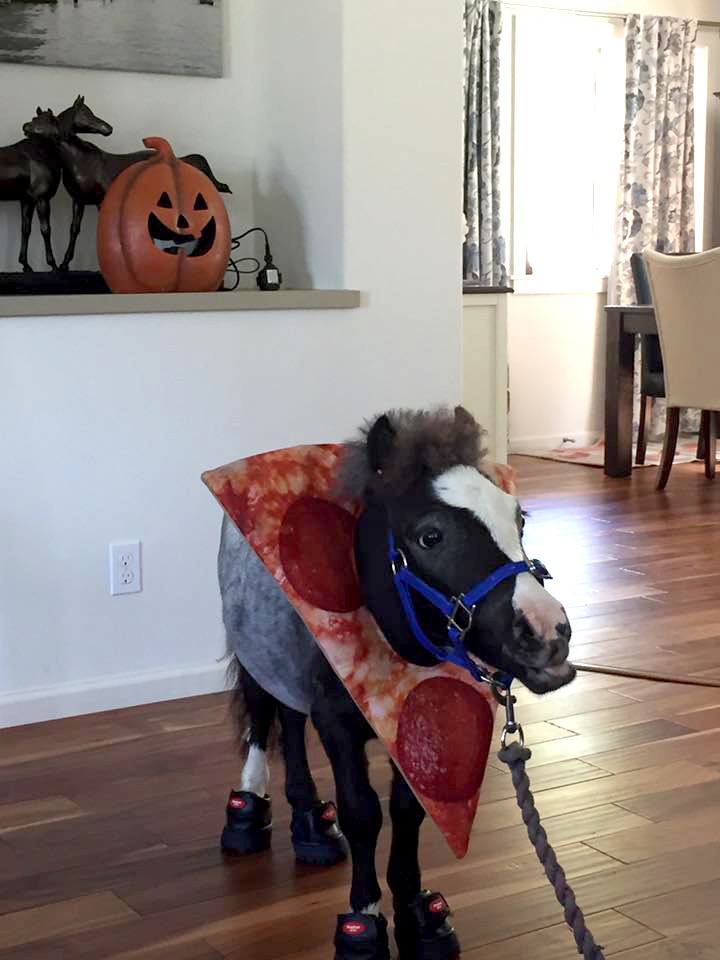 "He's quickly becoming my best friend. He's so sweet and kind. He stays at my side", said Christine. Although Christine mentioned he also plays up sometimes, "At this point he may be on Santa's naughty list though!", she jokes.
Jetpets wishes Christine, the Higgins family and Little Sprinter all the very best as they continue to battle Christine's conditions. We know Little Sprinter will do a fantastic job of looking after her during the festive season and into the next year.
If you are interested in following Christine and Little Sprinters adventures, you can do so on his Facebook page which by the way is the most adorable animal page we have seen all year.