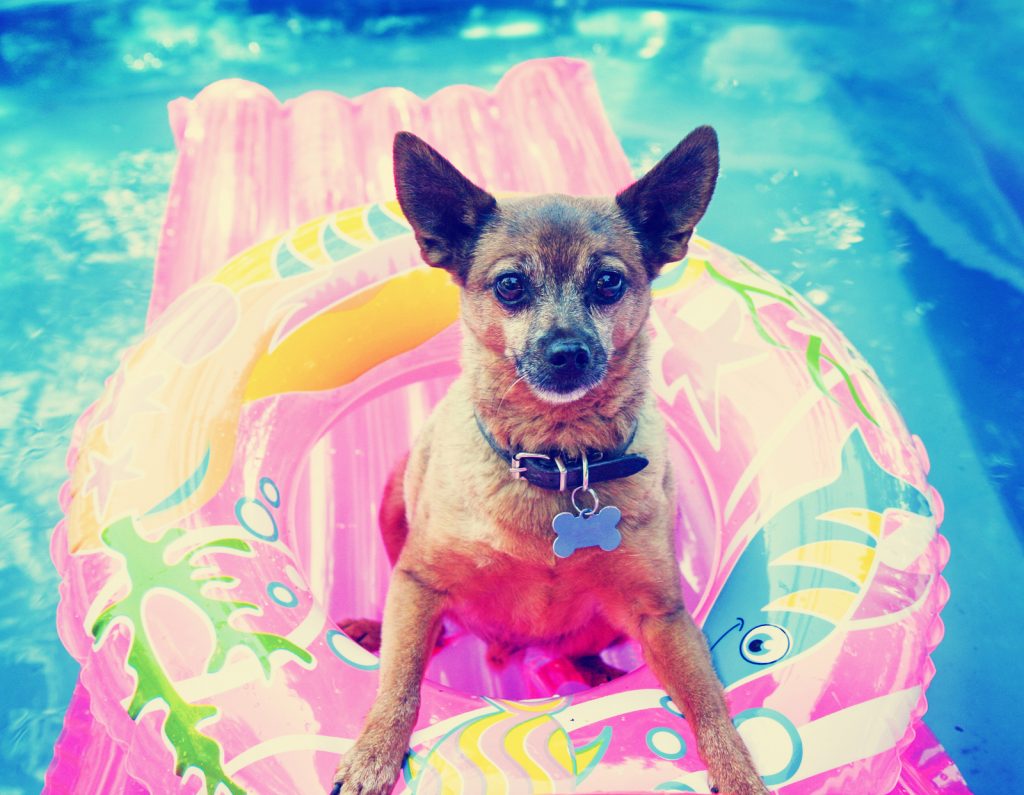 Summer is well and truly here, and while we love the warmer weather, the holiday season, lazy days by the beach and more, it's important to remember to keep our pets cool, especially in hot temperatures.
Not sure what you need to do?
Here are a few great tips and tricks to help you keep your pets cool, hydrated and healthy during the warmer weather.
(And for our friends in the Northern Hemisphere, we haven't forgotten you! Click here to read our top tips to keep your pets toasty warm over the cooler months. )
DIY ice treats:
If you're after a fun way to keep your animals cool and hydrated, ice treats are a great idea to motivate your animal to drink water and stay cool in hot weather.
They are easy to make. Simply;
Place your pet's favourite treats in an ice-cream container.
Fill with water. You may even like to add a little gravy powder for additional flavour.
Freeze.
Once frozen, tip the ice treat out of the container for your dog to enjoy the whole day long!
Kiddie pools:
If you have larger dogs, clam shell kiddie pools are an easy way to keep them cool when it's hot outside. These pools are fun for your dogs to splash around, keep cool and drink plenty of water at the same time.
Just remember that if your pets share your yard with children, ensure you have all the necessary precautions in place, including fencing, in order to keep children safe around water.
Keep them indoors:
Summer is sure to bring some seriously hot days, so to ensure your pets are safe and healthy throughout these rising temperatures, it's a great idea to keep them inside if you can, with the air-con on.
Smaller pets like rabbits, guinea pigs and birds are especially sensitive to hot weather and should be moved inside at any sign of high temperatures. Make sure you drape their cages in wet towels and place them in a bathroom or laundry that has cool tiles. Always keep ice packs or frozen water bottles on hand for animals to lean against and to regulate their temperature. Of course plenty of water is a must as well!
Wet their feet: 
Another great thing to do on those scorching hot days is to wet your pet's feet and spray a light misting of water on them. This will dampen them so that their body temperature becomes cooler. Feet are a great body part to focus on cooling as many animals control their temperature through their feet.
Exercise your pets in the morning or late evening:
Just like humans, your animals are susceptible to sunburn, dehydration and overheating. Make sure you walk your pets in the early morning or late evening when the temperature is at its coolest point. A good idea is to take your pets to your local beach, creek or river so they can paddle to cool down and get refreshed!