Cats and dogs arriving into Australia must spend 10 days at the Post-Entry Quarantine Facility in Mickleham, located just outside of Melbourne. This is the only Quarantine facility for pets in Australia, therefore all pets arriving into Australia must transit via Melbourne.
Once pets have completed their 10 days of Quarantine, they are then able to travel to their final destination and most importantly, be reunited with their family. And we can assist in getting them to you!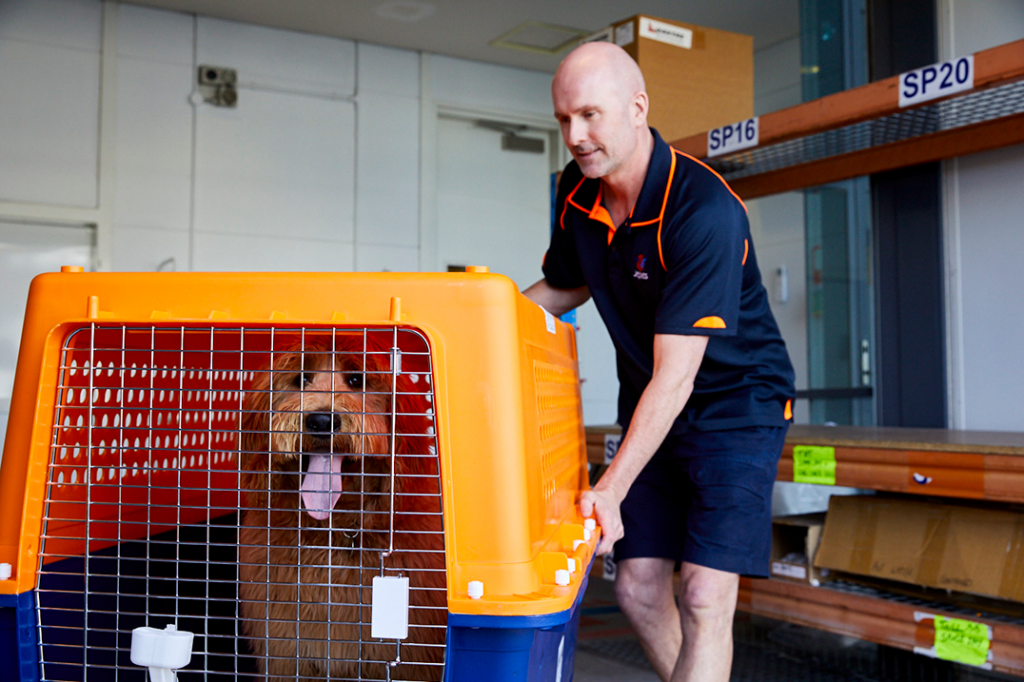 In order for us to collect your pet from Quarantine on your behalf, there are a few details we require: –
1. Microchip number
2. Quarantine reservation number
3. Import permit number
4. Your pets release date
5. You nominate Jetpets to collect your pet (you can do this via the PEQ online booking system)
6. Exact crate dimensions, weight, age and any special handling information
On their release date, one of our Pet Handlers will be there to collect your pet and introduce them to the Australian way of life with a big old friendly pat. If they are travelling interstate, we will then take your pet to our purpose-built Transit Lounge so they can relax, stretch their legs, take a selfie (that we will send to you) before we check them in for their flight to their new home.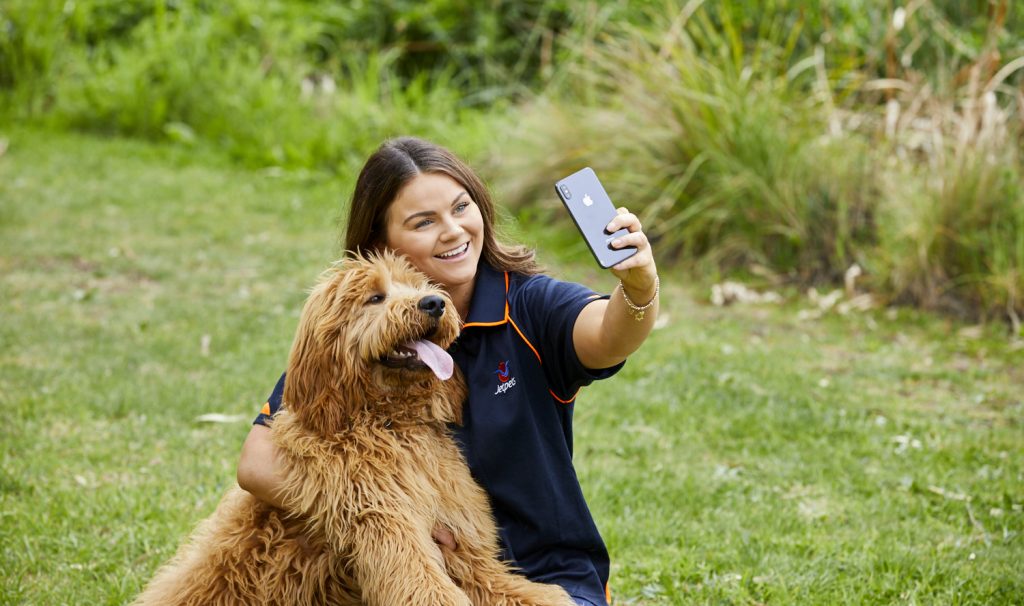 At Jetpets, we understand that being apart from your pet for 10 days is difficult, so we will do everything in our power to book and place your pet on the next flight available once we have collected them from Quarantine. However, please understand that at the moment, due to the border closures and lockdowns we are facing as a result of COVID 19, domestic flights within Australia are very limited and are often cancelled at the last minute.
Airline Space is limited, and your pets may need to remain in our care until a flight is available (this can unfortunately take multiple days – depending on the location). In the instance of a flight cancellation, we will reschedule their flight however they will need to remain in our care until an alternative flight is available. This does not always occur, but something to be mindful of as we navigate Australia's state-based lockdowns and changing flight schedules on a daily basis. We hope the above information is helpful for those eagerly awaiting welcoming home their furbabies from what must seem like an eternity!
For a quote on our services for onward travel from Quarantine, please click below.