Puppy Transport
Is your new furry family member coming from interstate? Let Jetpets organise your puppy's transport
The friendly team at Jetpets love nothing more than bringing new furever families together. As Australia's experts in interstate pet travel, we would love to help you organise your new puppy's travel plans during this exciting time.
With door-to-door puppy transport services available (Puppies must be over 12 weeks of age), we work closely with reputable breeders and rescue organisations nationwide, ensuring furbabies get the first-class experience when travelling to their new home.
Whether you're looking to buy a puppy in Melbourne, Sydney, Brisbane, Adelaide or elsewhere interstate, our experienced pet travel consultants will walk you through the entire process, ensuring you have complete peace of mind when it's time for your new furbaby to travel.
Customer Feedback: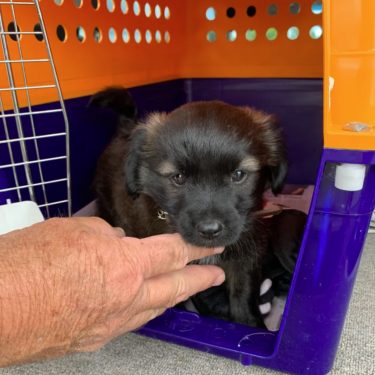 FEBRUARY 2020
Cruz
Launceston to Adelaide, Australia
Professional friendly service the team explain all the logistics including pick up travel itinerary which you can track in real time !! The team email you and sms every step of the way !! Nothing was too much trouble and everything addressed not only for the puppy but also the owner made it so so easy !! If ever have to do it again Jetpets Australia !number 1 in my books !! Thankyou so very much professional and excellent simply the best !!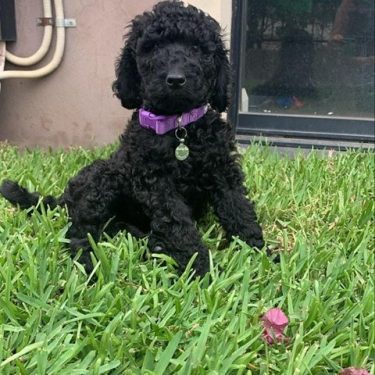 FEBRUARY 2020
Audrey
Melbourne to Sydney, Australia
Thank you Jetpets for getting my Audrey to me in Sydney! The process was so easy and stress free. Would definitely recommend, you looked after my pup from her breeders house all the way to her furever home & I couldn't be happier! Thank you!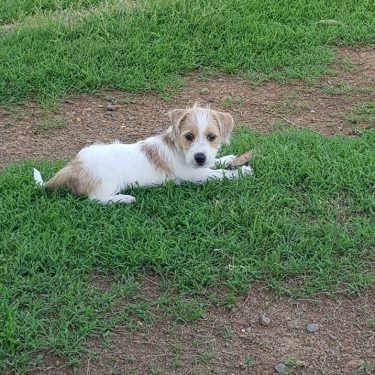 FEBRUARY 2020
Russ
Mackay to Brisbane, Australia
Thank you very much Jetpets & Virgin for flying our Jack Russel puppy from Mackay to Brisbane safely. He arrived happy, wasn't stressed at all. We Recommend Jetpets to anyone.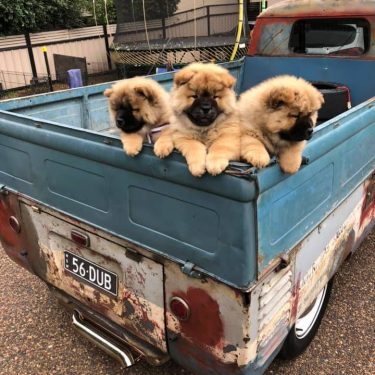 JANUARY 2020
Archie
Sydney to Melbourne, Australia
So happy with the service, the lady (sorry didn't get her name) an ambassador for the company, that took Archie only had his welfare and the utmost care to make his travel experience a pleasant one. Thank you.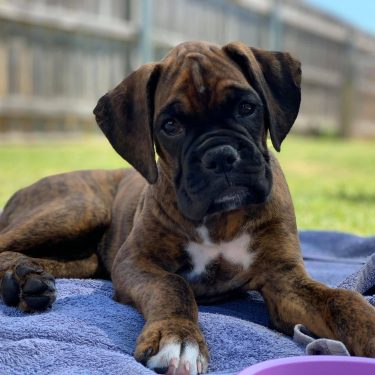 JANUARY 2020
Coco
Brisbane to Hobart, Australia
A massive thank you to Jetpets and Virgin for taking the most amazing care of our little Boxer on her recent flight from Brisbane to Hobart at the start of Jan this year. The Jetpets service from start to finish was excellent, I couldn't find a single fault. Thank you all very much.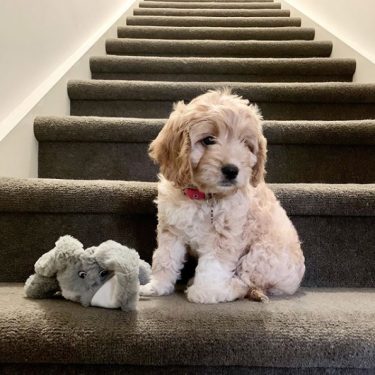 JANUARY 2020
Luna
Orange to Melbourne, Australia
The Jetpets experience from the first call until the end was fantastic. We'll definitely use this service again in the future 🙂 Luna was happy and excited on pickup and that's also credit to the way Jetpets handled her 2 flights. Thanks a million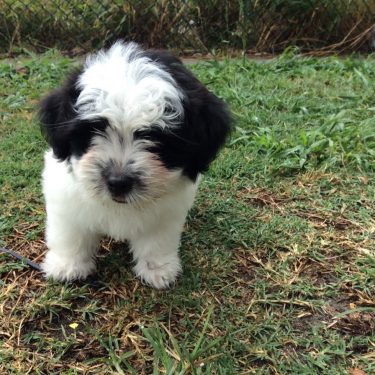 JANUARY 2020
Baylor
Townsville to Adelaide, Australia
Hi Mickayla, I wasn't exactly sure who to write to because so many people at JetPets helped Baylor get to me safely! I was really anxious about him flying to me so young--on the very day he turned 8 weeks! But you were all so amazing. I was so glad that you checked the weather and kept an eye on that for him, and then rearranged the flights to make it a more comfortable journey. And I was surprised myself at the relief I felt when I got the report card from his stopover in Brisbane! It was such a relief to know that he was happy and content--as well as friendly! When I picked him up in Adelaide, he was so chilled and happy--he obviously enjoyed his flight! He licked me all over and knew I was his mum straight away. He's settled into his new home so quickly, and is so delightful. Sorry to be going on so much, but I'm totally in love with him, and I'm so grateful to all of you for looking after him so he could come home! All best wishes, Lesa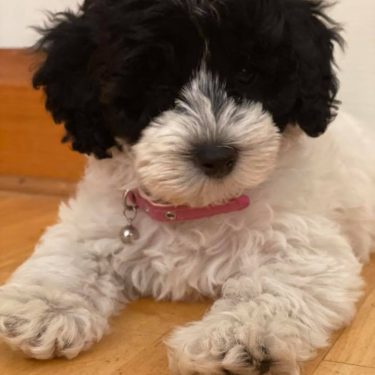 DECEMBER 2019
Marlee
Adelaide to Newcastle, Australia
Would like to thank Jetpets for the safe arrival of our new fur baby Marlee.... a special thank you to the 2 ladies I dealt with throughout the day checking up that she'd made the flights & all was well with her. Will definitely recommend Jetpets.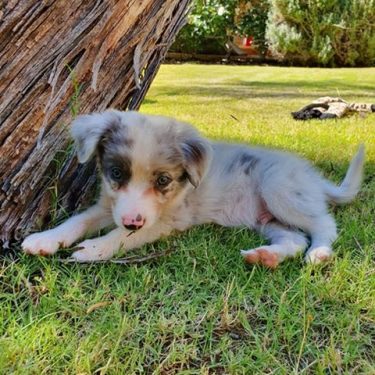 DECEMBER 2019
Monty
Brisbane to Perth, Australia
Just wanted to say a big thankyou for getting our little fur baby, Monty, here safely last week. He is so little, and we appreciate the care he was given on his journey from Brisbane to Perth!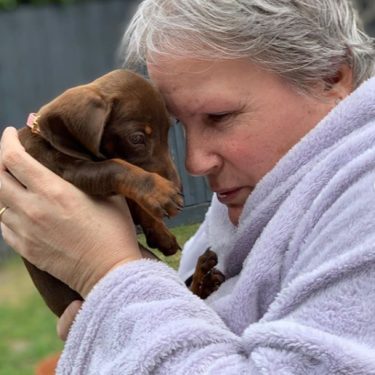 DECEMBER 2019
Macy
Dubbo to Melbourne, Australia
Thank you all for your loving care of our sweet girl. She was so well looked after, we couldn't have asked for a better service! From tracking her flight to seeing her arriving safely and laying eyes on her for the first time, you guys made it all possible! Thank you.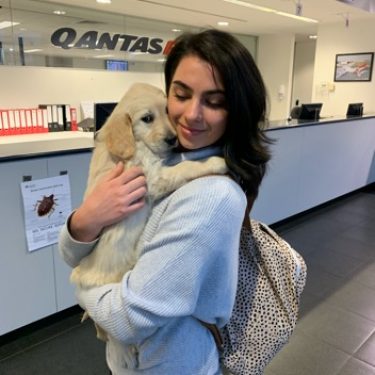 OCTOBER 2019
Poppy
Perth to Melbourne, Australia
Thank you Jetpets for transporting our new addition from Perth to Melbourne! Communication was excellent and it was so easy to book her flight including pick up from our breeders home. Poppy is the perfect addition to our family.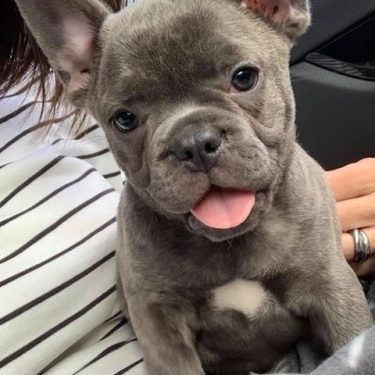 OCTOBER 2019
Coco Harley
Sydney to Melbourne, Australia
Thank you so much for delivering our new puppy Coco the French bulldog safely ....your service was great from start to end .. highly recommend, happy customers!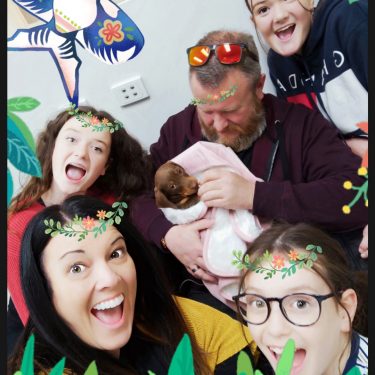 SEPTEMBER 2019
Ayda
to Melbourne, Australia
We welcome Ayda to the Lahinch clan we're in total LOV E .... Thank you Jetpets as always it's an absolute delight dealing with you guys , so caring and professional!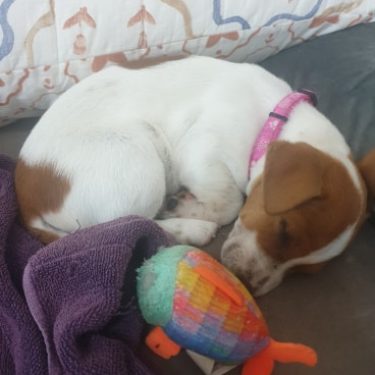 SEPTEMBER 2019
Milly
Melbourne to Perth, Australia
Big shout out to the team at Jetpets for the transportation of my little jack russell Milly from Melbourne to Perth . I'm more than happy with your service guys, thank you so much!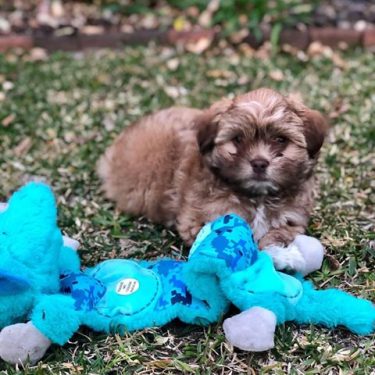 AUGUST 2019
Rubble
Brisbane to Sydney, Australia
Thanks Jetpets for getting my new puppy home safe and sound to us! I missed him being dropped off home by about 5 mins, but my kids and husband were home to receive him. He was in good spirits and happy little puppy (albeit a little tired – no doubt a big day for a 9-week-old pup travelling from QLD to NSW!). The whole process from start to finish was so easy and I was kept informed via text at all times of his movements. I called the customer service people twice on his travel day as I had some questions - Once to confirm what time he'd be dropped to my home and the 2nd was to double check how far from my home they were so I had a better ETA on his arrival. Both times the customer service staff were friendly and helpful and I really appreciated Lara (2nd call) making the effort to contact the driver to find out a more exact time for my puppy, Rubble, to arrive.
SEPTEMBER 2019
Hank
Perth to Canberra, Australia
Thank you to the friendly staff at jet pets Perth you guys are amazing thanks for making the experience with flying pets so comfortable Hank arrived safe in Canberra. GO JET PETS PERTH!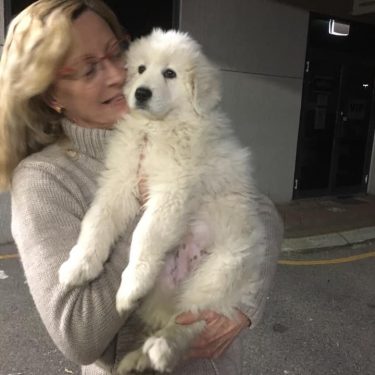 JULY 2019
Ava
Sydney to Perth, Australia
Thank you so much Jetpets for delivering my precious cargo. She arrived happy healthy and relaxed all the way from Sydney to Perth. Such professional service- I was kept updated throughout the whole process Thanks again Jetpets !!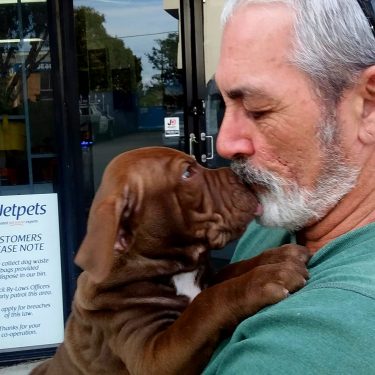 JUNE 2019
Ragnar
Townsville to Brisbane, Australia
Thankyou Jetpets for the safe arrival of our new puppy. Highly recommend this business, great customer service and puppy was not the slightest bit stressed by his big adventure.....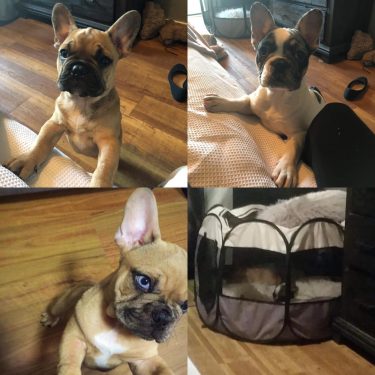 JUNE 2019
Frenchie Puppies
Brisbane to Perth, Australia
Hi, I would like to say a massive thankyou to Jetpets for organising the flights and having my 3 pups safely delivered from Brisbane to Perth today! Jetpets were more than happy to help with any enquires I had and had a speedy reply. I definitely would recommend using this company for any future pet flights you may have. Not only are they great and fairly priced but they try their hardest to keep not only the pets safe and calm but also are there just as much to reassure their owners in what can be a stressful time. I definitely would use their services again! Picture of puppies happy as Larry after a 5.5 hour flight today!
How we can help with your puppy's transport needs:
Find out all about your new furbaby so we can personalise a special travel itinerary
You can hire or buy a Jetpets airline-approved travel crate to ensure your puppy's comfort and safety during travel
Arrange a stay dry fleece mat for your puppy's crate to keep them comfy and dry
Book your puppy on the most direct flight with one of our airline partners
Jetpets Resident Vets on hand for puppy advice when required
Whether your new puppy is from a breeder or a rescue organisation, we can arrange a door-to-door interstate puppy transport service, for your convenience
You can also pick up your puppy from Jetpets Transit Lounge if you prefer
We provide pet travel updates to keep you in the loop on your new puppy's journey for complete peace of mind*
*Pet travel updates are applicable when the pet is travelling via a Jetpets transit lounge location, and where the itinerary is for a transit lounge or door-to-door service.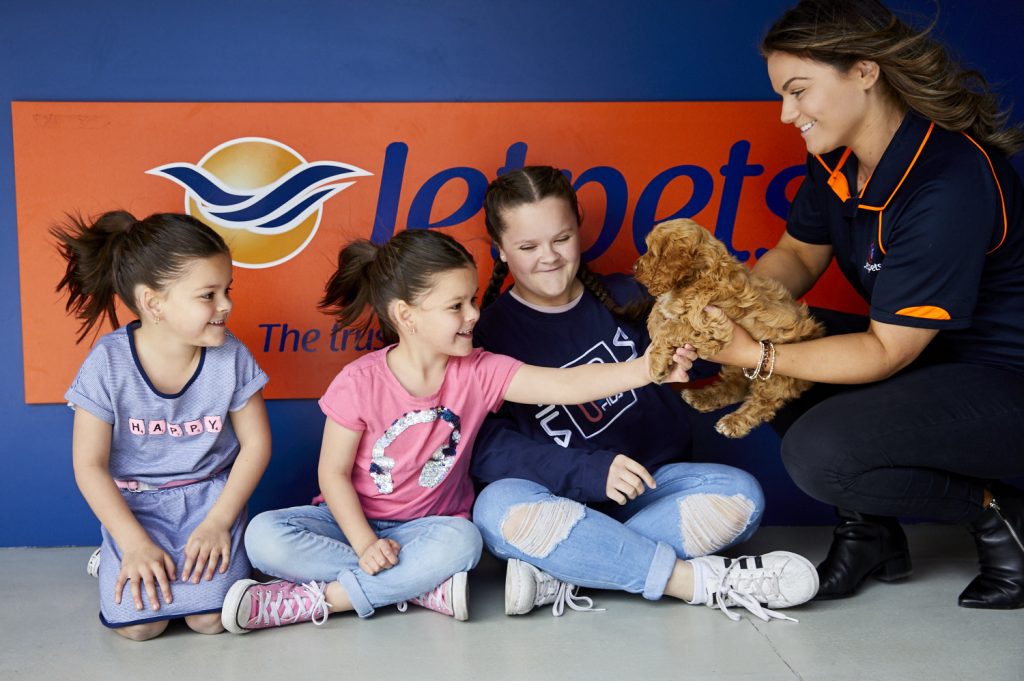 ---
Puppy Transport FAQs
Q: My new puppy is coming from interstate. Can they be transported on a plane?
Yes, it is very common for a puppy to be transported by plane from their breeder or rescue organisation to their new family based interstate. Jetpets cares for puppy travellers each and every day.
Simply call a Jetpets pet travel consultant on 1300 668 309 to step you through the process and provide a quotation.
Q: Is it safe for a puppy to fly?
At Jetpets our sole focus and expertise is providing the safest and most comfortable pet travel. Our team of pet loving experts includes Pet Travel Consultants, Resident Vets and Pet Handlers, and we safely and comfortably transport in excess of 60,000 pets every year.
The most direct travel route will be selected for your puppy through one of our reputable airline partners being Qantas or Virgin Australia. Your puppy will travel in the pet cabin which is air pressured, climate controlled and dimly lit, just like the main cabin. They will enjoy some extra leg room in their travel crate, which is securely fastened to avoid movement. The captain is aware that your puppy is on the flight and as soon as the flight lands, your puppy will be offloaded from the plane and checked on straight away.
Puppies tend to nap during flight which generally means that they'll have endless energy when they meet their new fur-parents!
Q: How old does a puppy have to be to fly in Australia?
Jetpets policy stipulates that your puppy must be 12 weeks or older to travel.
Q: Do I need to provide my puppy's microchip details?
Yes, you will be required to provide your puppy's microchip details before they fly. Generally, all puppies are microchipped between the age of 8 to 12 weeks of age by the breeder or rescue organisation.
You can provide your puppy's microchip details at the time of making your Jetpets booking, or if it is not yet available simply call us with their microchip details before they travel.
Quite often puppy siblings travel on the same flight so our pet handlers identify and confirm your puppy's identity by scanning their microchip and cross-referencing our records. It is okay if the puppy is not registered in your name upon arrival, but it is critical that you provide the correct microchip number.
Q: How much does it cost to fly a puppy?
Interstate puppy transport is very affordable and the cost differs depending on the size of the puppy and the travel scenario. As you can imagine puppies come in all shapes and sizes, and their unique size determines which crate best suits. The cost of air travel also varies depending on the travel route and the level of service you require, e.g. a transit lounge service or door to door service. Your Jetpets Pet Travel Consultant will provide you with a customised itinerary and quotation for your puppy.
Why Choose Jetpets?
Gallery