Jetpets Companion Animal Rescue Awards 2018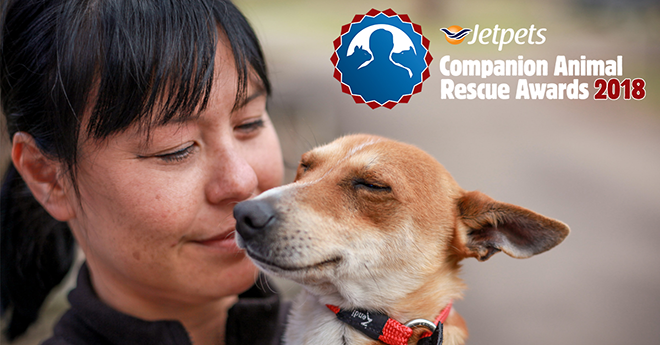 The Jetpets Companion Animal Rescue Awards 2018 recognise the values associated with the hard-working staff and volunteers who tirelessly give their time to rescue groups and animal shelters. Values include compassion for animals and their guardians, commitment, dedication, caring, respect, innovation, and integrity.
The event organised by Pet4Life's, Cathy Beer, showcases organisations and individuals involved in the rescue industry in Australia and covers a wide range of award categories.
"Thanks to the great work done by rescue groups and animal shelters, the rate of companion animals being adopted or fostered by Australians has increased over the years," said Cathy. "These awards celebrate their hard work and success in giving companion animals a second chance in a loving home and we thank our sponsors for their support!" – Cathy Beer from pet rescue advocacy group Pets4Life.

"Jetpets is proud to be the Platinum Partner of this year's inaugural Companion Animal Rescue Awards. As a long standing pet industry participant and now reconfirmed in my time as an awards judge, I have a true appreciation of the amazing work done by so many individuals and various rescue groups across the country. On behalf of the Jetpets team I would like to commend all the very worthy nominations", said Jetpets Managing Director Sandy Matheson.
To read about the finalists visit the awards website here.