Jetpets Companion Animal Rescue Awards 2019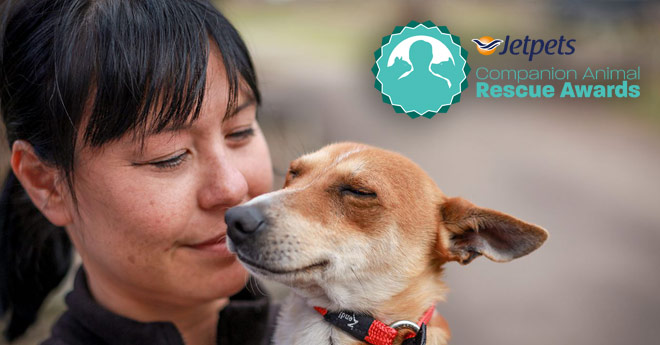 The Jetpets Companion Animal Rescue Awards 2019 celebrates and recognises the achievements in the rescue, rehabilitation and rehoming of companion animals in Australia. This includes acknowledging the efforts of hard-working staff and volunteers who tirelessly give their time to rescue groups and animal shelters. Values include compassion for animals and their guardians, commitment, dedication, caring, respect, innovation, and integrity.
"We are excited to come on board again as the Platinum Partner for the Jetpets Companion Animal Rescue Awards. Our motivation was simple, we want to support the amazing work being done by so many individuals and rescue groups across the country. I'm looking forward to congratulating the winners at the ceremony on 12 September", said Jetpets Managing Director Sandy Matheson.
To find out more about the award categories, finalists and judges, please read our blog here.