Bringing Pets from Hong Kong to Australia
Are you planning to move from Hong Kong to Australia? At Jetpets, we make sure that no furry family member gets left behind and can help you plan a smooth and stress-free move for your pet, from start to finish.
Our friendly pet travel consultants are experts in importing pets into Australia, and we can assist you with customs and quarantine requirements, including applying for an import permit, coordinating a vet work schedule and more.
We can even help you find the best pet accommodation to ensure your pet gets extra attention, love and care while your family settles into your new home in Australia.
Customer Feedback: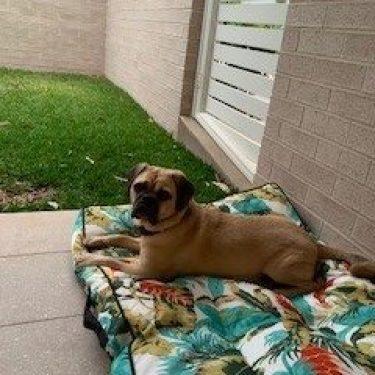 SEPTEMBER 2019
Oskar
Singapore to Newcastle, Australia
Hi Nicole, I picked up my baby on Saturday and he seemed very happy and calm...I think he is happy to see me which is wonderful he has been very cuddley which is different to how he was when he came to Singapore. We have been to the beach which he loves so hopefully I am forgiven. This is Oskar in one of his new beds in his yard!! Once again can't thank you enough...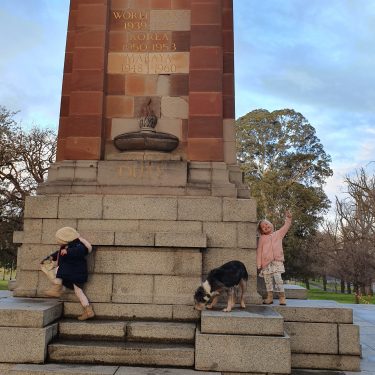 SEPTEMBER 2019
Griffon
Singapore to Melbourne, Australia
Hi Emma, We collected Griffin, and he's had a very happy reunion!!! Thank you so much for such a wonderful job getting everything done so smoothly! Cheers, Charity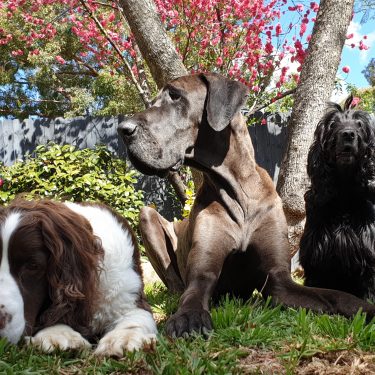 OCTOBER 2019
Leala, Alfie and Alex
Mickleham Quarantine to Melbourne, Australia
Dear Chris It is a very happy house we have tonight! It is so fantastic to have all or babies back. They were running around for at least an hour when they arrived. It was dark before we were able to get them in bed for cuddles. Thank you for taking such great care of our furbabies. They were so jolly when they arrived. There are no words to describe the joy to be with them again. Thank you again and kind regards Jeanné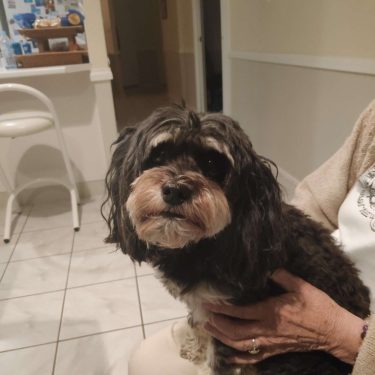 SEPTEMBER 2019
Gypsi
Munich to Sydney, Australia
Hi Emma, Just wanted to let you know that Gypsi arrived at her new home. She was very happy to see us again, and right now is very careful not to let anyone get out her sight. It will take a little time for her to get used to the new surrounding. I enclose a picture of her sitting on Mum's lap (one of her favourite places). That's the first evening with us. Thanks again for taking care of everything, it was a real pleasure using Jetpets. Please forward this thank you to all people involved with her journey from Germany to Australia. With kind regards Joerg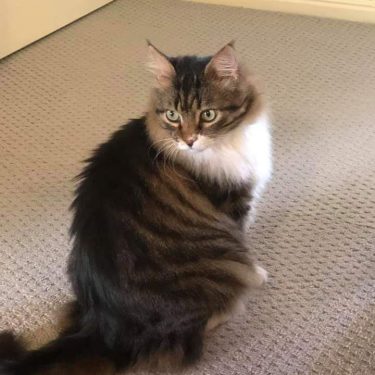 SEPTEMBER 2019
Charlie
Turkey to , Australia
Thank you very much Jetpets for bringing our boy, Charlie safely through the long process from Turkey to Australia. Emma Boyle guided us at every step to insure every box was ticked and every form filled out. It was a long process but Jetpets made it easy. Thank you again. Aral & Ian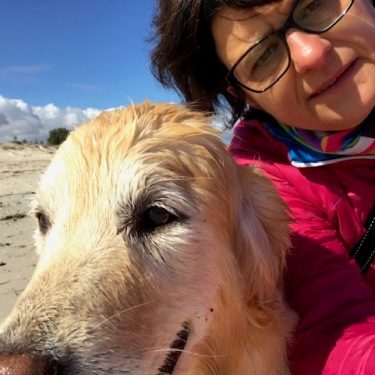 AUGUST 2019
Ylvi
Amsterdam to Adelaide, Australia
Hi Emma, Ylvi is enjoying walks at the beach, playing in the garden or just being near us... Thank you for such uncomplicated support during the entire journey and helping us bringing Ylvi to Australia. It was hard to leave her when she was picked up to Amsterdam but it was a great moment when we saw her sitting in the crade at the freight terminal in Adelaide! Our son already spotted her and called her name, she immediately played attention and started to wag her tail! We did not need any photo proof it was convincing enough to whom she  belongs.... As promised we attached a few photos to say "thanks a lot" and good bye You did a great job and we always felt good informed. We appreciated that so much! Say thanks to the entire team and to everybody who was involved. Regards, Annette & Jens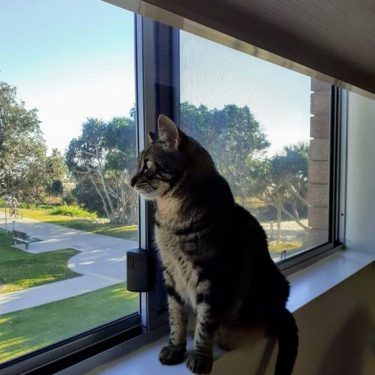 AUGUST 2019
Lola
Barcelona to Coolangatta, Australia
Emma can't thank you guys enough your all amazing. Lola is settling in well and definitely remembered me and Lee which made us so happy. She is slowly getting used to Fred our other cat but does hiss at him now and again! But we are so shocked at how well she coped with the traveling and settled in straight away we can't thank you enough xxx
Local team and operations in Australia, providing you with 24/7 expertise
We know that moving from Hong Kong to Australia can be a big move for you and your family. At Jetpets, we've helped customers worldwide with their pet relocation needs and we can make sure you have complete peace of mind when entrusting your precious furbaby into our care. Our headquarters are located in Victoria, Australia and we have an extensive local network to ensure a smooth relocation. We're based in close proximity to the Melbourne Airport, as well as Australia's government-run quarantine facility in Mickleham, Victoria, for easy transport to and from in our air-conditioned fleet.
How Jetpets can help with your furbaby's move from Hong Kong to Australia
Hong Kong is classified as an approved Group 3 country according to the Department of Agriculture and Water Resources, and your pet will require a valid import permit to be eligible for entry into Australia.
Planning in Advance
We recommend that you start planning your pet's travel 6 to 7 months before their arrival into Australia
You will need to have your pet's microchip details for all veterinarian documentation, as per the Australian government's import requirements
If you pet is not microchipped, make sure you organise for it before you start any vetwork
We'll find out all about your pet and provide you with expert advice on importing pets from Hong Kong to Australia
Preparation Tips
Before your pet travels from Hong Kong, they will need to have specific vaccination and parasite treatments completed by a government-approved vet
Jetpets offers a full service that includes scheduling and completion of the required blood tests, vaccinations and vetwork required (excluding RNATT testing & declaration) – this includes transport to and from your residence and the vet
Submit your pet's Australian import permit application on your behalf
Help you choose the best-sized, airline-approved travel crate to ensure your pet's comfort and safety during travel
Arrange a stay dry fleece mat for your furbaby's crate to keep them comfy and dry
Book your pet on the most direct flight from Hong Kong into Melbourne, Australia with one of our trusted airline partners
Provide a comfort stop if required, so your pet can relax and stretch outside of their crate
Customise a pet travel itinerary that best suits your relocation requirements
Send you pet travel updates including your pet's safe arrival into quarantine
Arriving in Melbourne, Australia
When travelling from Hong Kong, your pet will need to arrive at Melbourne International Airport
Your pet will be required to spend 10 days at a government-run quarantine facility in Mickleham, Victoria
Our full-time resident vets are available for advice if required
Let us know if you require pet accommodation to ensure your family has time to settle into your new life in Australia
Reuniting your Pet with Your Family
We can arrange and take care of your pet's onwards journey within Australia after the quarantine period is complete
We provide door-to-door transport for your convenience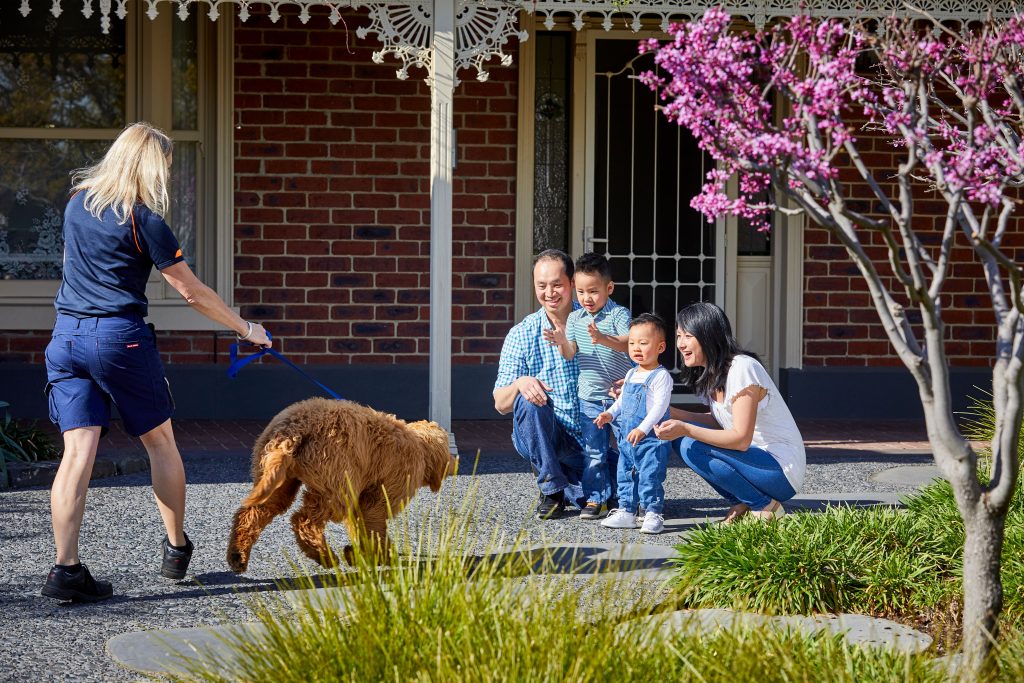 Mark & Mya's Jetpets Experience
Behind the Scenes at the Airport
Gallery