Just like us humans, there are many animal species around the world that also dream about finding their one true love and life partner.
From swans, to turtle doves, wolves and even some types of fish… find out which animals are embracing monogamy below. We guarantee it will make you say awww!
Animals that mate for life:
Swans have quickly become a universal symbol of love, with the famous image of two swans intertwining their necks together representative of this bird's quest for love and lifelong companionship.
French angelfish:
French angelfish are rarely seen alone and always travel in pairs. They are extremely loyal and protective of their partners, with this bond often lasting their entire lifespan.
Wolves:
Often depicted as scary or violent creatures in movies and books, these animals actually value family life above everything, usually carrying out their lives travelling in packs consisting of a male, female and their young.
Albatrosses:
While these birds travel long distances throughout their life, no matter where they go they always return to their one partner to breed. The partnership between a male and female Albatross takes several years to develop and is cemented by a cute dance ritual.
Turtle Doves:
Turtle Doves have long been written about in literature, including a poem by Shakespeare and the well-known Christmas song '12 Days of Christmas' due to the love and faithfulness they have for their partner. The doves usually have two offspring together and both the male and female raise the young doves together.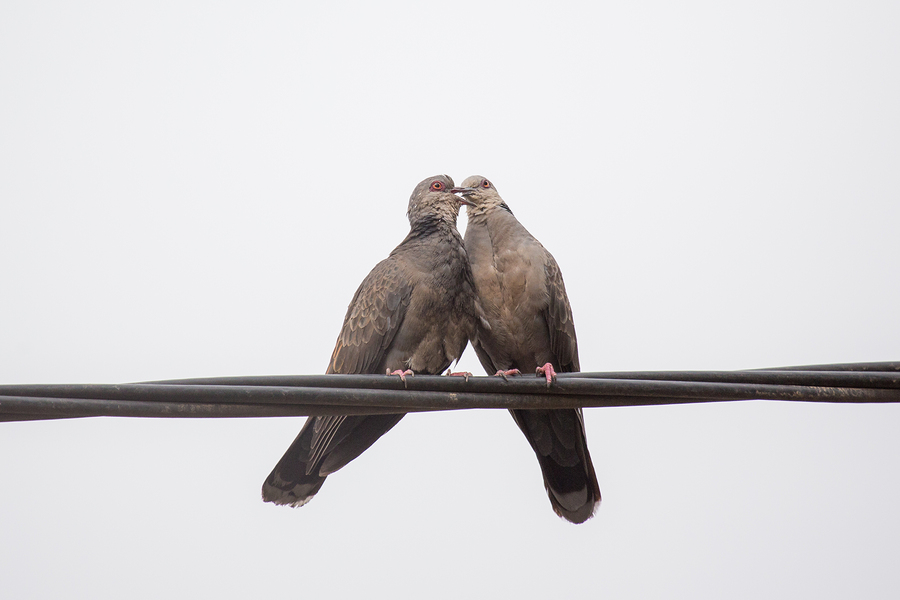 Black Vultures:
These fierce looking creatures are yet another breed who mate for life and will even defend their partner if another bird is seen flirting with them! Both partners protect and raise their children, not dissimilar to a traditional human family unit. 
Prairie Voles:
Prairie voles have been studied extensively and have been found to be one of the most monogamist species ever. They typically find their mate and parent their offspring together and are often seen grooming and cuddling with one another. Their loyalty is so strong in fact that less than 20% of these creatures will find a new their mate dies.