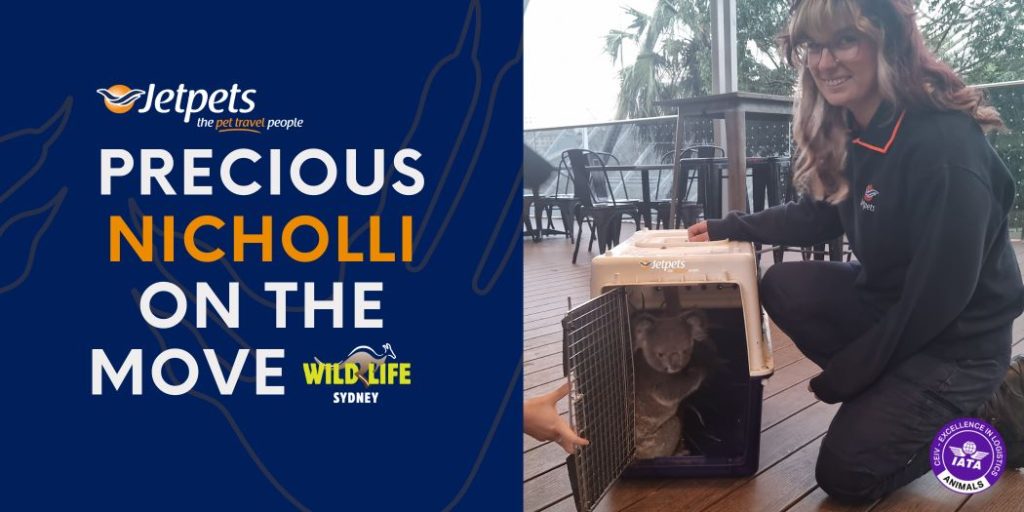 Jetpets in collaboration with our partners at WILD LIFE Sydney Zoo in Darling Harbour were very fortunate to be part of moving Nicholli, a female Koala, to her new home in Queensland.
Our Pet Handler, Kathryn from our Sydney team looked after Nicholli to ensure she was safe and secure in her crate for the journey ahead as part of a nationally coordinated breeding effort to conserve this iconic endangered species.
We thank the team at WILD LIFE for being valued partners of Jetpets and trusting our team to take care of their special animals when travelling!