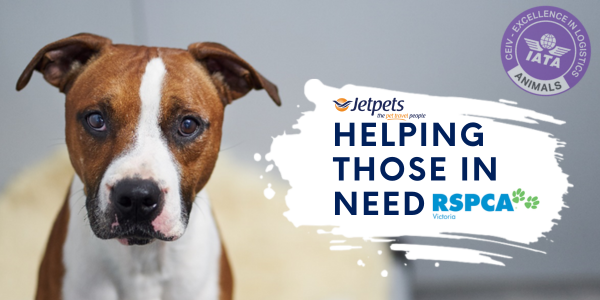 Jetpets is proud to support RSPCA Victoria by assisting with interstate travel for animals who need a second chance at a loving forever home.
While most animals can be adopted through the same RSPCA shelter at which they receive care, sometimes an animal has a better chance of adoption at another site or even in another state.
Jetpets recently helped RSPCA Victoria relocate a beautiful dog named Max* who had been mistreated by his owners. Even after he arrived at the shelter, his owners had repeatedly attempted to reclaim Max under false names or by sending relatives to adopt him, and it became clear that Max was no longer safe in Victoria.
A spokes person from RSPCA Victoria said "We are so grateful to Jetpets for helping fly Max to safety where he has now been adopted into his new home".
*Name and image changed for the protection of the animal