Moving overseas?
Let us take care
of your pet.

Travelling soon?
Book now to secure
your preferred flight times.

Jetpets Rescue Awards 2019
We are proud to be the Platinum partner of this year's Jetpets Companion Animal Rescue Awards


Welcoming a
New Family
Member?

We can move
any sized
animal!
We Fly Everywhere
Jetpets can provide a complete door to door service from and to any destination in the world covering Australia, New Zealand, Europe, Asia, Africa, North America and South America. Popular destinations include:
How Pet Travel Works
Jetpets are Australia's leading pet travel experts. Our in house team of pet travel consultants, pet handlers and resident vets have been caring for people's beloved pets for over 27 years. We will be there every step of the way and provide regular pet travel updates. If you want the best for your pet choose Jetpets.
Step 2:

We arrange the perfect
sized travel crate
Step 3:

We prepare your pet's
travel itinerary
Step 4:

We arrange complex
paperwork and the vet work
schedule
(for overseas travel)
Step 5:

We can pick up from
home and provide you
with pet updates
Step 6:

We select the most
direct flights
Step 7:

We can arrange
pet accommodation
Step 8:

We will reunite you
with your pet and can
deliver to home
Our Pet Handlers & Fleet
Jetpets Pet Handlers are experienced and caring people, who have qualifications ranging from Animal Handling, to Vet Nursing and Pet Behaviourists. They can pick up or deliver your pet in our temperature controlled fleet, and can provide updates of your pet during transit.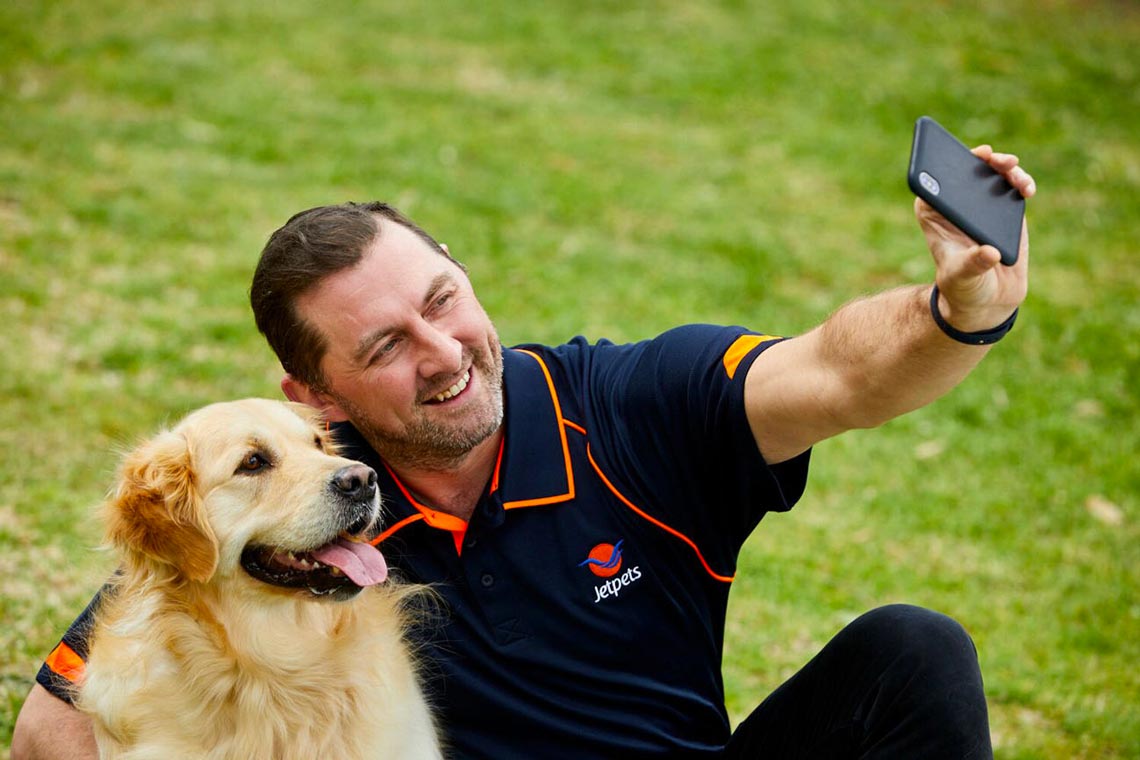 Our Airline Approved Pet Travel Crates
Our airline approved travel crates provide the most comfortable and safe travel journey for your pet, and are available for purchase or hire. We can also provide custom built crates for larger or exotic pets.

Learn More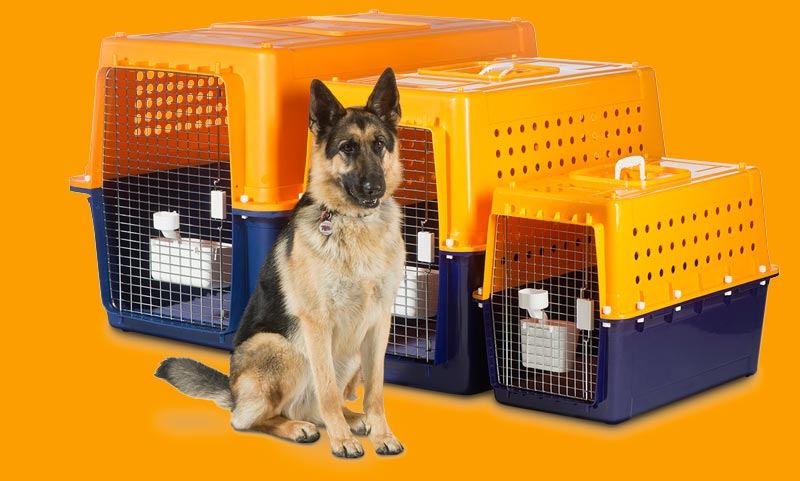 Our Resident Vet Services
Jetpets are pleased to offer a complete Veterinary service. Export accredited Veterinarians are based at our facilities in Melbourne, Sydney and Brisbane, with recommended Vets worldwide.

Learn More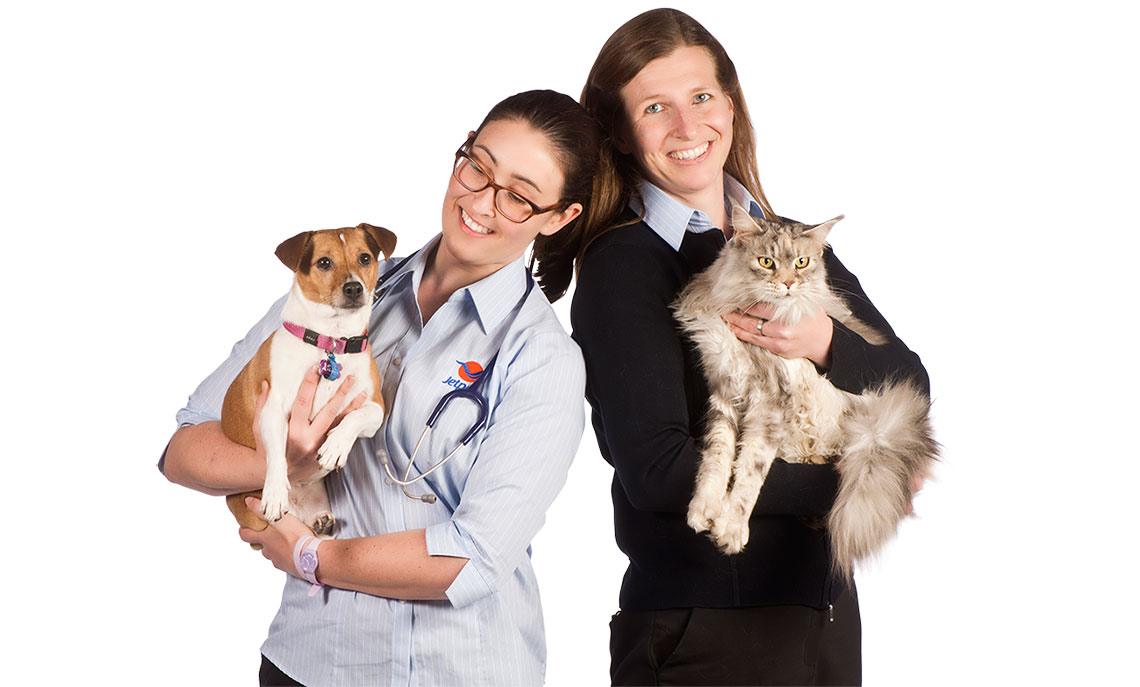 Our Pet Transit Lounge Facilities
Jetpets world class, climate controlled transit lounges ensure a relaxing environment for your pet.

Learn More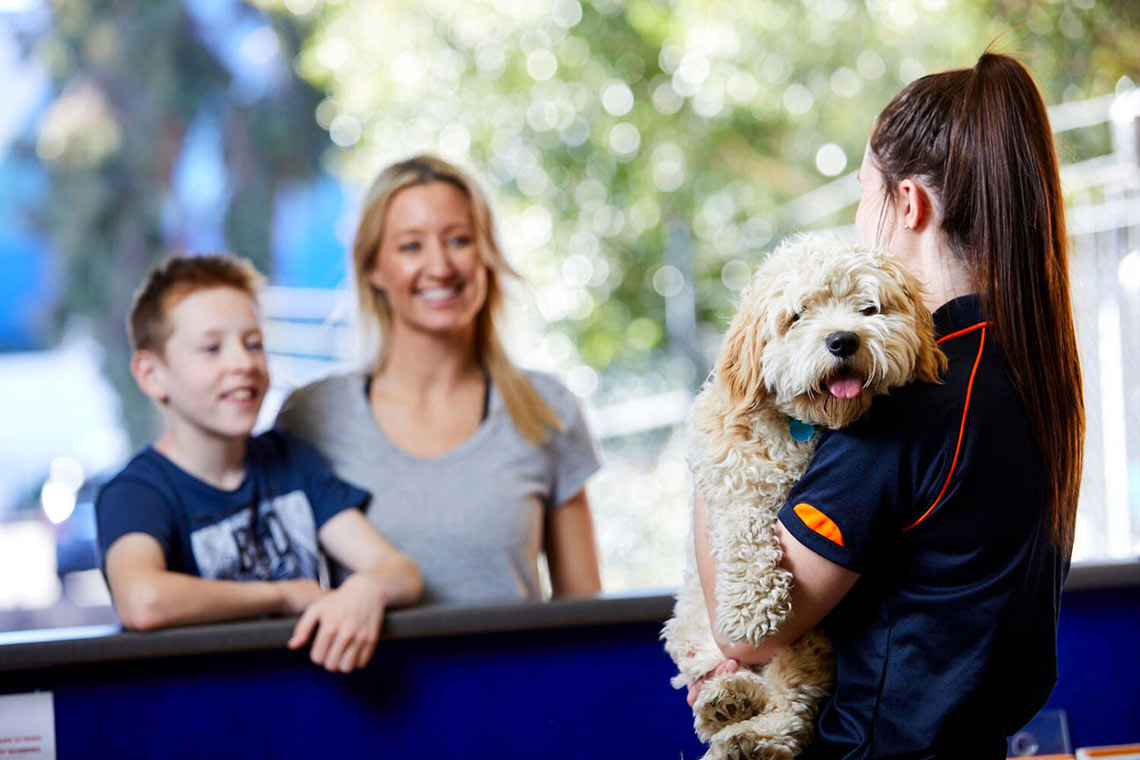 We Fly Everywhere
With Jetpets your pet can go with you, anywhere in the world. Read information about pet culture in some of our popular ports.

Learn More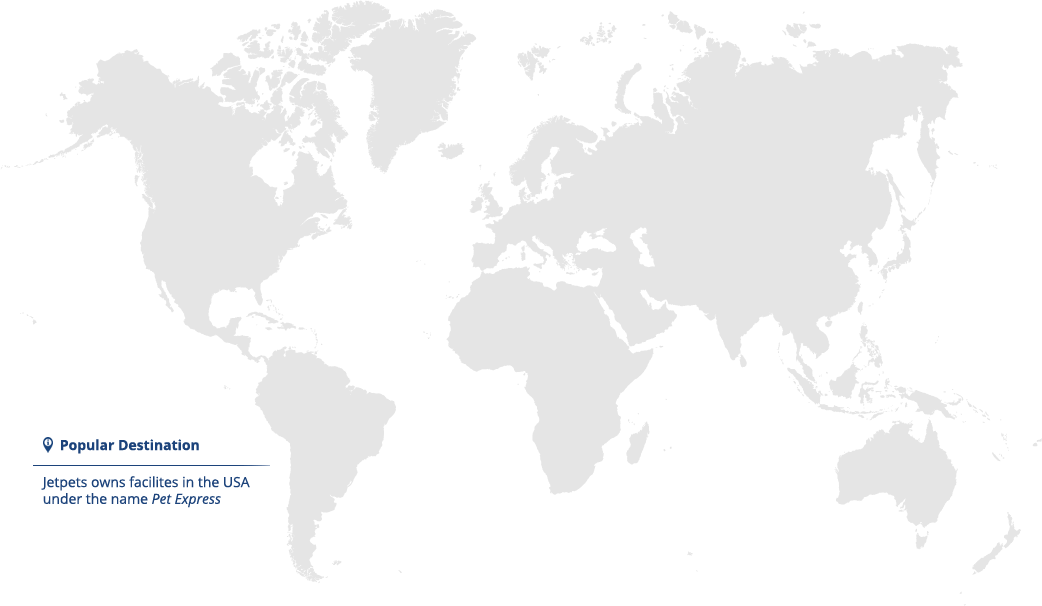 Our People Care As Much As You Do
Our Jetpets people located across the globe are not just specialists in pet travel but are also dedicated animal lovers who love what they do.

Meet the Team