Packing Checklist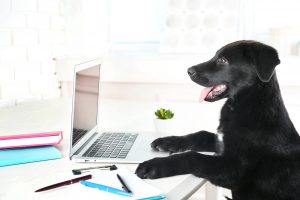 Whether you're a last minute packer, or follow a regimented routine, when you're going on a pet-friendly holiday, there's an extra family member to pack for! Because you don't want to arrive at your holiday destination to realise you've forgotten your pet's favourite toy, we've put together a list of the essentials to pack when going on holiday with your pet!
Food
When travelling with your pets, it's always a great idea to bring along some of their favourite foods and treats. We all know how hungry we get after a long drive or plane journey, and your pet probably feels the same too!
It's a great idea to pack food that your pet is familiar with. Because they might feel a bit unsure when you arrive at your destination, their favourite food will help comfort them and help settle them into a normal routine (not to mention help avoid any tummy upsets.)
Toys
Almost all of our pets have a favourite toy. Whether it's a tennis ball or teddy they sleep with at night, our pets all have that one toy that they are obsessed with! Make sure you pack it in your luggage, and surprise them with it when you arrive.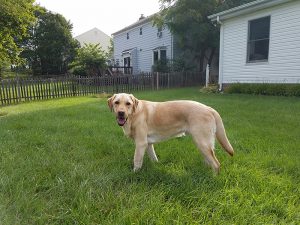 Bed/blankets
Bringing along your pet's bedding and blankets where possible will really help them settle into their new holiday destination. Plus, it will help ensure that they (and the rest of the family) get a relaxed night's sleep.
The Essentials
Before you leave home, make sure you've packed the essentials. If you're travelling with your dog, you will need to bring along their lead, harness and seat belt if they will be travelling in cars. (In some cities, dogs must be restrained by seat belts while travelling in cars, so it's always great to have one with you.)
And don't forget the disposable poo bags for when you take your dog out for a walk.
If you're travelling somewhere cool, it's also a great idea to pack a coat, just in case your dog starts to feel the cold.
Have we missed anything? Comment below and let us know.