On my recent trip to Melbourne, I was invited to visit the JetPets headquarters at Tullamarine airport. What a great opportunity to see a pet transport service in operation. They even had my coffee order waiting on me when I arrived. Service for people and pets! Here's an account of my visit…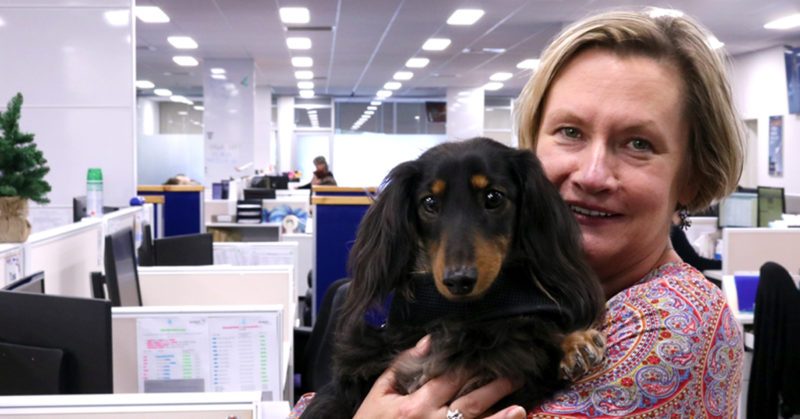 Who are Jetpets?
Do you ever travel with your pet? By air? What would you do if you had to relocate to another town or city or even country? If you love your pet, I'm sure that you'd want to take them with you. This is where Jetpets comes in.
Jetpets have specialist teams to handle animal travel and I met a representative from each of these teams:
The domestic team handles state to state transport, which covers families going on holidays or moving with their pets, helping with rescue partners transport and providing a service for certified and lawful breeders.
The international team work with customers relocating overseas or in some cases, adventure seekers who are travelling with their pets on holidays.
The corporate team, who are highly specialised experts and provide a personalised service for the world's most respected zoos and aquarium. Given the exotic and often endangered nature of these species, each transport is tailored specifically to the client and the animal's needs. (Just iin case you need to transport a tiger!)
The import team assists with clients immigrating to Australia with their pets, providing information about quarantine and country import regulations.
Jetpets have grown and grown over the years but still retains the comforting feel of a family business. I was impressed by the level of customer service, from the initial call, right through to providing individual care for you and your pet's (or your tiger!) needs.
Concern for animals
Obviously, pet parents worry when their pet is being transported. And Jetpets take the welfare of their pets during transport seriously.
Strict processes and procedures are in place to ensure the welfare, comfort and safety of all animals in their care. This includes staff veterinarians, experienced pet handlers, all animal facilities, and customised services, to ensure that each unique travellers needs are addressed. A dedicated pet travel consultant even monitors the weather at major airports across Australia in case of extreme weather instances.
I was impressed at the levels of security. Just having a carry case was not enough security for the pet. Each case was secured with numerous cable ties to ensure that no pet could escape during transportation. Even just going from room to room, pets were secured.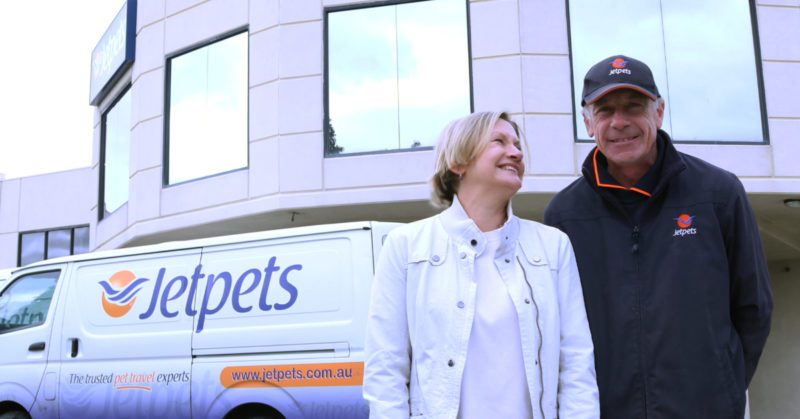 Pets in transit
I toured the animal transit facilities and my thoughts are that I'd like to check in next time I have time to spare at an airport! Pet owners can bring their pets here directly prior to travel and Jetpets will take care of all their transportation needs (but if that's too difficult, then you can arrange Jetpets to pick your pet up from home).
Jetpets transit lounge facilities provide an opportunity for animal travellers to get out of the crate, stretch their legs and get some cuddles and attention from the pet handlers. All pets are continuously monitored while waiting for their flights and each pet's needs are met, whether that be medication, diet or extra exercise.
Cats and dogs are kept separately and, while I was there,  the animal handlers turned the cats' cages away from any dogs in the vicinity to prevent any direct visual exposure at the airport transit facility. Dogs are walked on grassy areas around the transit facilities. Jetpets Transit Lounge facilities are located at Melbourne, Sydney, Brisbane, Perth and Auckland and the company will interact with other reputable animal transport companies in other countries around the world.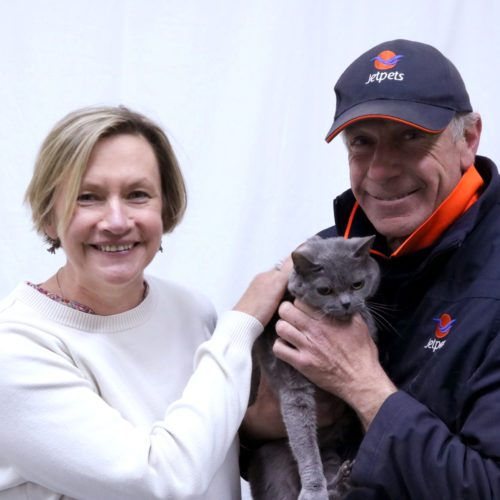 So, why move pets with Jetpets?
Jetpets are aware of all laws and regulations in the country, state and area of your pet's destination. They will be able to advise you ahead of time what you need to do to make your journey as smooth as possible. For example, if your pet needs vaccination prior to travel.
Jetpets will deliver an appropriately sized crate to your home for your pet to get used to being in a carry case. This ensures that your pet has the greatest chance of travelling stress-free, as they will be accustomed to their crate and it will feel like a secure home. Jetpets have a video to help you get your pet used to the crate (see below).
Jetpets have vets at its transit centres, ensuring that your pet is healthy during travel.
Your pet will have a transit lounge to retire to, in case of flight delays or longer transit times. Just like you may enjoy access to a flight lounge, your pet will be exercised, fed and comfortable. For example, if your pet's flight is delayed, the animal handlers will bring your pet back to the transit centre to stay until the flight is ready to depart.
If your pet needs care during their transit, then Jetpets will handle it. If your cat poops, just prior to being loaded on the plane, for example, if you are solely responsible, then you may be called off your flight to attend to your cat (missing your flight in the process!). Easier to have a Jetpets handler deal with it.
Your pets can be taken care of from home to home. They can be picked up from you, delivered to quarantine facilities (if required) and transported to your ultimate destination. Peace of mind for you.
Jetpets offer a safe, comfortable and convenient transport service for your pet. More than this, however, they offer peace of mind for you, the pet owner. Next time you travel, consider using a pet transport company, like Jetpets, for your pet.
Now Jetpets, where can I go with my pets??? 
Blog from Pet Problem Solved.