On October 4th we celebrate International Zoo Keeper Day! A wonderful occasion to recognise and honour our Zoo Keepers' and Aquarists vital roles. Thank you for your passion and dedication with our most vulnerable species. You are more than care takers of our precious animals, you are conservationists, educators, researchers and advocates for animal welfare worldwide.
SEA LIFE Sunshine Coast Aquarium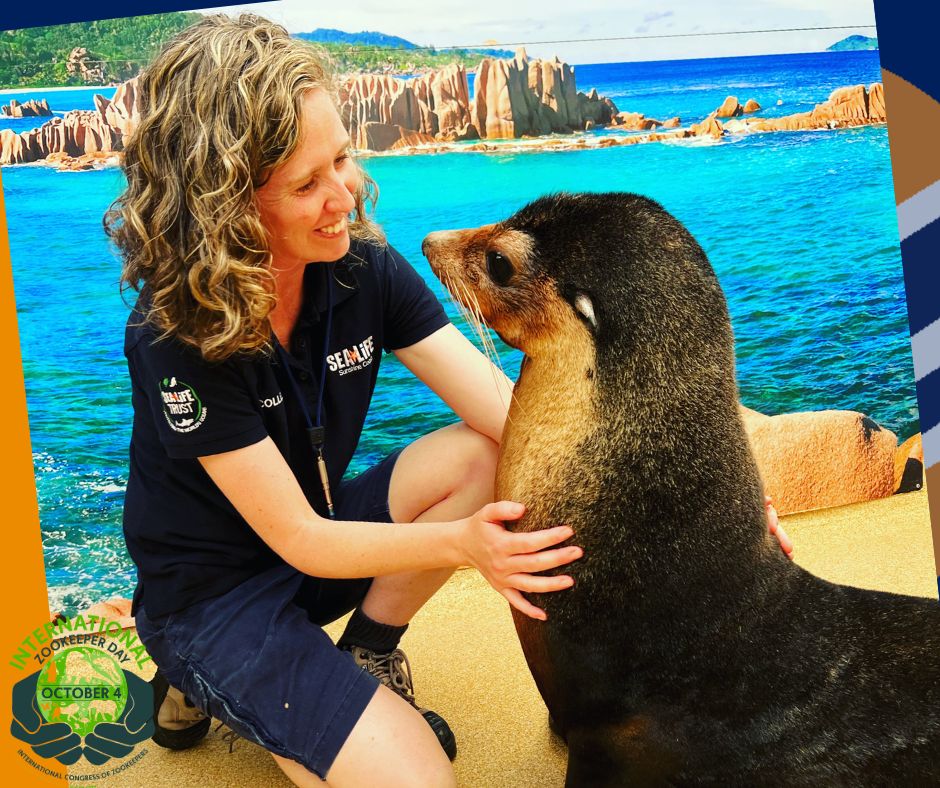 Coleen Cassidy, Marine Mammal Specialist – SEA LIFE Sunshine Coast Aquarium with Nelson the sub-Antarctic fur seal.
A day in the life of a Marine Animal Specialist at 
SEALIFE Sunshine Coast
 is always changing! Our main focus every day is the health and wellbeing of the animals in our care including our colony of 6 fur seals and 17 little blue penguins. We are very fortunate to offer all the animals in our care several training sessions throughout the day which increases their welfare through mental stimulation, physical exercise and allowing them to participate in their own veterinary care. We also offer our guests 3 presentations a day and a variety of interactive experiences. These are always fun to connect guests to these incredible animals and inspire them to conserve their wild counterparts and all marine life.
WILD LIFE Sydney Zoo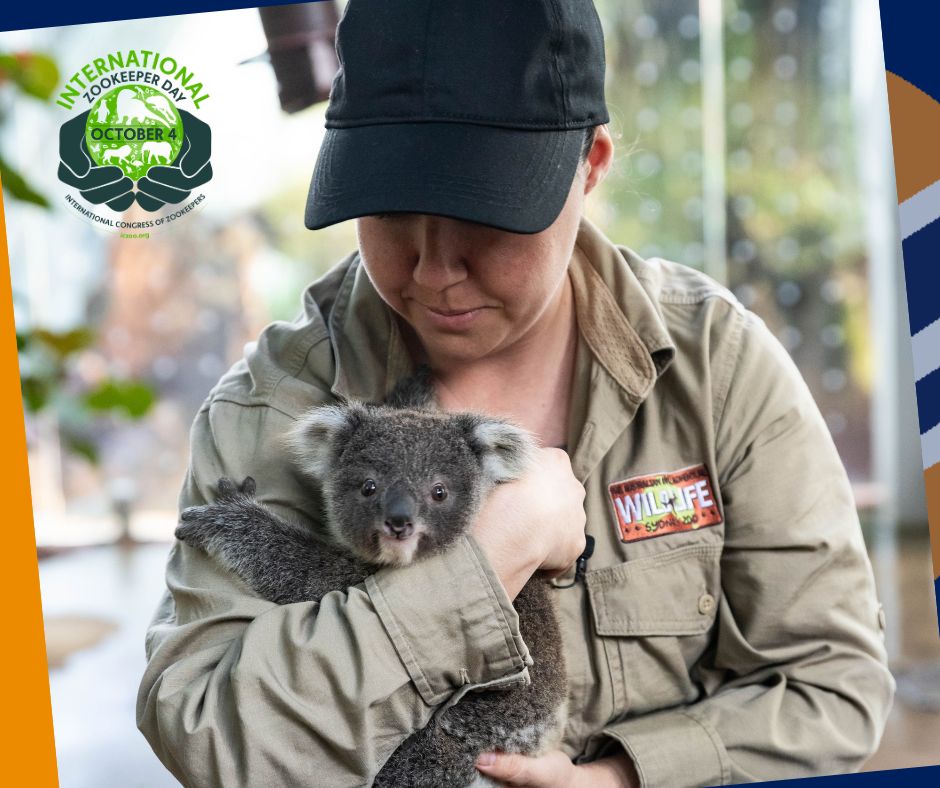 Chloe Richards, Koala Keeper – WILD LIFE Sydney Zoo with Parker the Koala Joey.
A day in the life of a Koala keeper is highlighted by providing a high standard of animal care and welfare, educating public on the plight of our iconic Koalas and assuring the animals in our care are thriving. At WILD LIFE Sydney Zoo in Darling Harbour we achieve this by providing plenty of fresh eucalyptus that we sustainably harvest from their favourite trees, daily cleaning of their specialised habitats (did you know a koala can produce up to 200 droppings in a day), high standard of husbandry, specialised care and presenting educational animal presentations and encounters. All these together make for a happy keeper, educated guest and most importantly a thriving Koala.