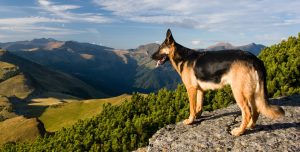 Are you a Defence Family relocating your pet interstate this year?
Every year thousands of defence couples and families relocate across Australia for work, personal or lifestyle reasons. One of the most important considerations is how to transport your family pet to ensure its comfort, safety and welfare during the move?
What to consider when moving?
There are many important factors to research when moving your pet interstate. How long will it take? How much does it cost to transport my pet interstate? Do I put them on a plane and catch the same flight? Where do I arrange any pet accommodation if required? These and many other questions are often asked when transporting pets across Australia.
Another important consideration are the heat extremities we face across Australia during the summer months. When looking to relocate your loved ones, it is important to consider the time of day for departure and the arrival time. It is imperative that pets are well hydrated prior to departure and have access to water during their journey.
How to plan your pets interstate travel?
Below are our key tips to consider when planning your pets safe interstate relocation:-
Speak to an experienced Pet transport company that specialises in animal transport
Ensure you have your own travel plans mapped out so you can plan appropriate times for departure and arrival
Ask the pet transport company if they have access to vets should your pet need any special attention prior to transport
Review what facilities they have to keep your pet comfortable during their check-in and arrival
Make sure your pet is microchipped and vaccination documentation is up to date
Know the size and weight of your pet so the provider can accurately assess what type and size of crate your pet will require
Do you have your own airline approved crate or will you need to hire one?
Determine if you will need Pet accommodation before or after the journey
Does the company have the appropriate depth of resources available to accommodate your pet?
Is the company well experienced to assist you should your flights be delayed or cancelled?
Speak to an experienced pet transport company
The team at Jetpets are dedicated to ensuring your animals care, comfort and welfare for their interstate pet transport.  Our purpose built transit lounges in Sydney, Melbourne, Perth and Brisbane ensure your pets remain comfortable prior and post their journey.
They can be left in our care with our professional pet handlers well before their designated flight who will then transport your furbaby in our air-conditioned vehicles to the airport 30 minutes prior to their flight. This not only ensures your pet has time to rest and hydrate but also saves you time!
For more information and advice, please call one of our dedicated animal travel consultants on 1300 668 309 to discuss your interstate pet relocation needs.